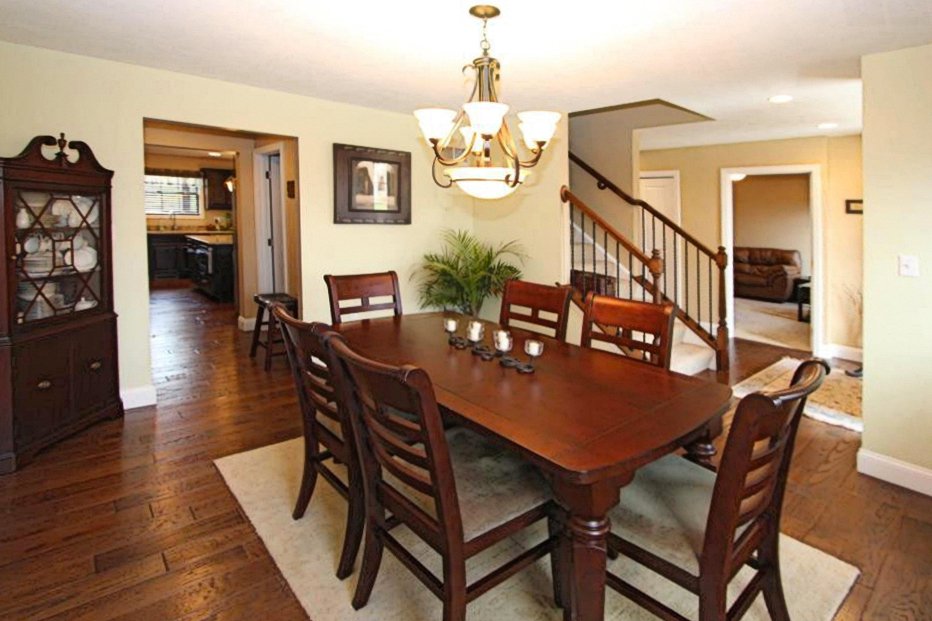 Lighting can really make or break a space and sometimes the most difficult decisions in lighting have to do with sizing. Choosing a light that is too small or too large can really throw off the aesthetics of an entire space. Luckily, with a few tips from the experts at Cardello Lighting, you can confidently select the perfect lighting fixture for your next home project.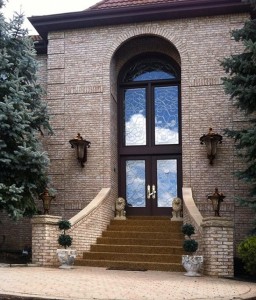 Sizing your outdoor fixtures
Most homeowners make the mistake of placing light fixtures that are too small by their front door.
Rene Cardello, part owner of Cardello Lighting, says that many homeowners make the mistake of assuming the previous lights on their home were the correct scale, but in reality many builders use fixtures that are too small in an effort to control costs.
She suggested homeowners follow these simple guidelines to ensure their outdoor fixtures are the correct scale:
The height of your outdoor lighting fixtures should be based on the height of the door or opening.
For a single fixture, it should be approximately one third of the height of the door.
If two lights are used on either side of a door, the pieces used can be slightly smaller, but no less than a quarter the height of the entryway. Place them slightly above eye level.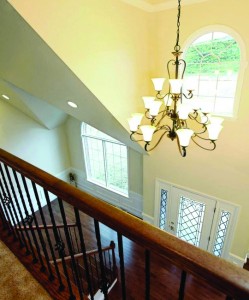 Sizing your dining room chandelier
Sizing your dining room chandelier is a breeze with just a few measurements. To get the right size chandelier for your space, Rene suggests:
Add the length and width of the room together. Your answer equals the right size diameter the chandelier should be.
If your dining room is 12 + 14 the answer is 26". That diameter is the right size for your room.
You will also need to take into consideration the width of your table. This measurement should be between 15″ to 20″ smaller than the width of the table.
For the right hanging height, the bottom of the chandelier should be about 30 inches above the top of your table.
Sizing lighting for your two-story foyer
When you have a large two-story foyer in your home, getting too tiny of a fixture can really make the grandness of the space feel underwhelming. It's important to get a light fixture that can hold its own in such an expansive space. To achieve this, Rene suggests you add the length, width and height of your ceiling to get the diameter of your foyer. For example W9′ + L11′ + H18′ = 38″ width. Once you determine the diameter, the bottom of the fixture should be 9′ from the floor and the length of chain should be more than 3 feet.
Related articles across the web