Just because summer is slowly winding down doesn't mean that you should be as well!
Fall has its own unique energy and sense of excitement, while providing ample reason for celebration. Whether it's the availability of long-awaited late season produce or the cooler temps that make outdoor living truly livable, there are plenty of reasons to still be going strong even though the days aren't as long. From football tailgates to Oktoberfest celebrations to television premiere viewing parties, make this a season to remember!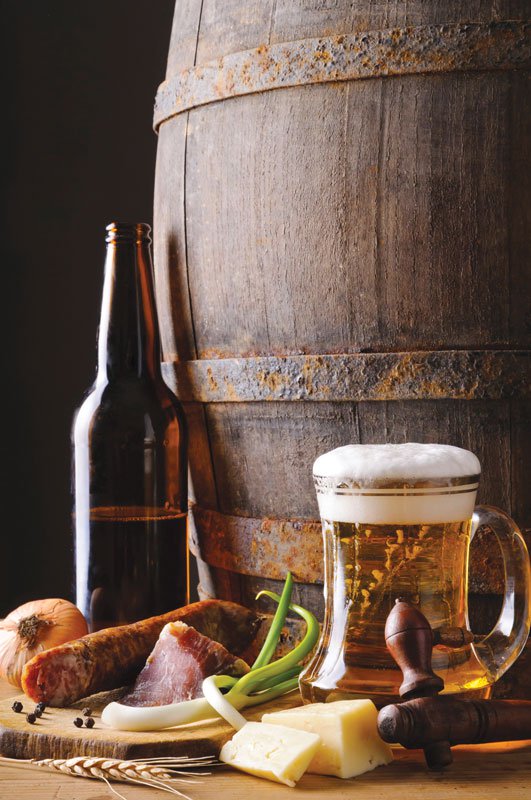 1. Keep Everything Warm
With cooler temperatures comes the challenge of keeping foodstuffs warm, especially for those outdoor events held away from home. One great solution is the Home N' Away Portable Cooking Stove by Jaccard, a butane-fueled single burner that provides cooking heat when you need it, with equally fast and convenient clean up. For foods prepared at home, nothing beats Camerons Casserole Carrier and Food Warmer, a poly/cotton travel tote that can keep casseroles up to 11" x 17" warm for up to an hour.
2. Don't "Leaf Out" Seasonal Beers
Along with your flip flops and shorts, it's high time to put away the summer ales and lagers and begin embracing fall seasonal brews. Pumpkin-flavored offerings are an obvious choice, including Rivertown's Pumpkin Ale, as well as Pumking from Southern Tier Brewing Company. Darker ales are also perfect for matching with your fall menu, including Jungle Jim's special growler blend of Alltech's Kentucky Bourbon Barrel Ale with Breckenridge Brewery's Vanilla Porter, creating a decadent brew they call "Queen's Velvet."
3. Add Appetizers That Say "Cheese"     
With the arrival of fall comes the natural craving for richer foods such as cheeses. So what better way to lead into a meal filled with fresh local produce than with appetizers featuring fresh local cheeses? Surprise everyone with raw milk cheeses from Kenny's Farmhouse in Kentucky, a grass-fed cheese from Ohio's Canal Junction Farmstead Cheese, or an artisan goat cheese from Capriole in Greenville, Indiana. Jungle Jim's is also into cheese making, offering their own hand-made Mozzarollups: mozzarella that has been rolled up with savory ingredients like pepperoni or prosciutto with basil.
4. Practice Some Grill Avoidance
Having spent the summer slaving over a hot charcoal cooker, it might be a welcome opportunity to try outdoor cooking that isn't so heavily grill-reliant. For this, Jungle Jim's offers their own brand of pre-cooked baby back BBQ ribs that can be quickly heated in your oven. No less a food critic than the wife of the actual Jungle Jim is known to buy these ribs all the time. But should you be unwilling to forgo the grill completely, consider some quick cooking kabobs made with sliced sausage, onion, peppers and pineapple.
5. Spice Things Up With Unique Condiments
Even though the weather is getting cooler, you can still bring on the heat by having an out-of-the-ordinary hot sauce complement your meals. With a name like Acid Rain, you know this condiment made from 6 different peppers will be more than just heart warming! What you probably won't expect is the distinct flavors that each of those peppers contribute. For those less interested in stepping into a ring of fire, San Patricio's Bravado Spice is a uniquely tangy/zesty mild sauce made with green apples, poblano chilis, and jalapeños.
6. Let Your Colors Fly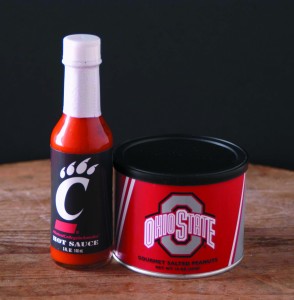 Demonstrate your true team spirit at tailgate parties by having everyone and everything emblazoned with the team's logo. Consider this your opportunity to proudly put the "fanatic" back into being a fan. Let Jungle Jim's outfit your party with all sorts of team-branded items, from salt and pepper grinders to Zippo lighters to stadium blankets. And because winning is sweet, be sure to finish off your meal with any number of team treats, including chocolates and hard candies.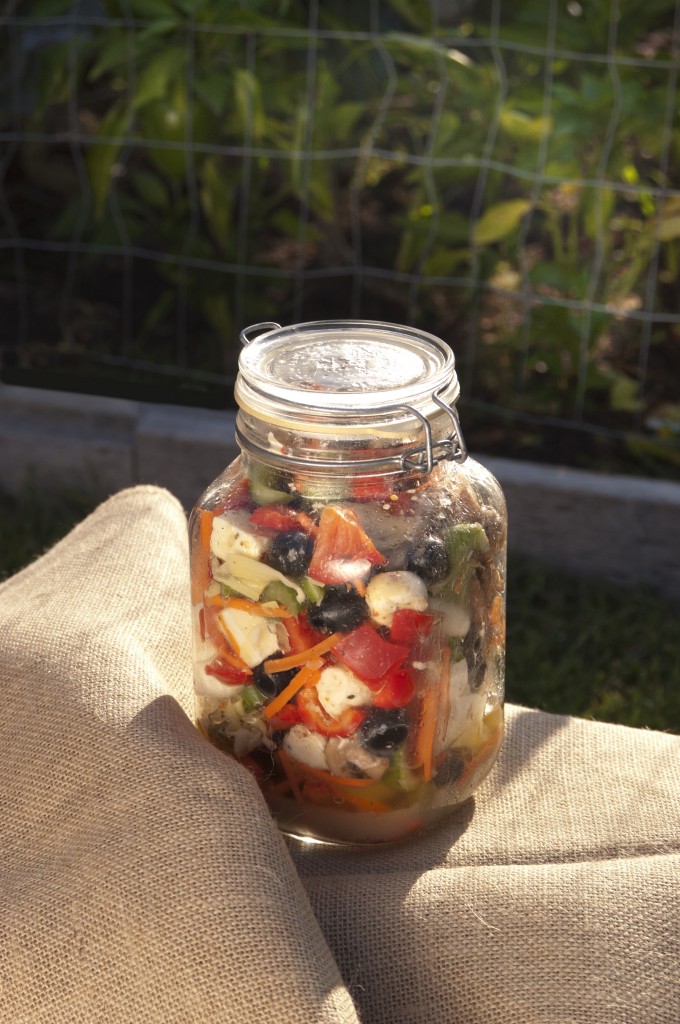 Antipasto In a Jar
Mix together:
– Mozzarella balls: a dozen or so mini balls
– 8 oz or so cheddar cheese cubes or cheese of your choice
– 1 bell pepper, chunked up
– 4 oz small whole mushrooms, or large ones sliced
– 1 can artichoke hearts, drained and quartered
– Handful of shredded or sliced carrots
– 1 generous cup olives from the olive bar
– 2 celery ribs sliced into ½" pieces
– 1 cup pepperoni sticks, salami, etc.
– 2 tablespoons chopped sweet onion
– Italian seasoning to taste, start with 1 teaspoon
– 1 teaspoon powdered garlic or up to 1 tablespoon fresh chopped
– ¼ to ½ teaspoon red pepper flakes (optional, but good)
Pour over to coat:
Favorite bottled or homemade Italian, Greek or Vinegar & Oil dressing.
Pour into a large glass jar and add more dressing to cover if necessary.
Serve with an assortment of Jungle Jim's specialty crackers.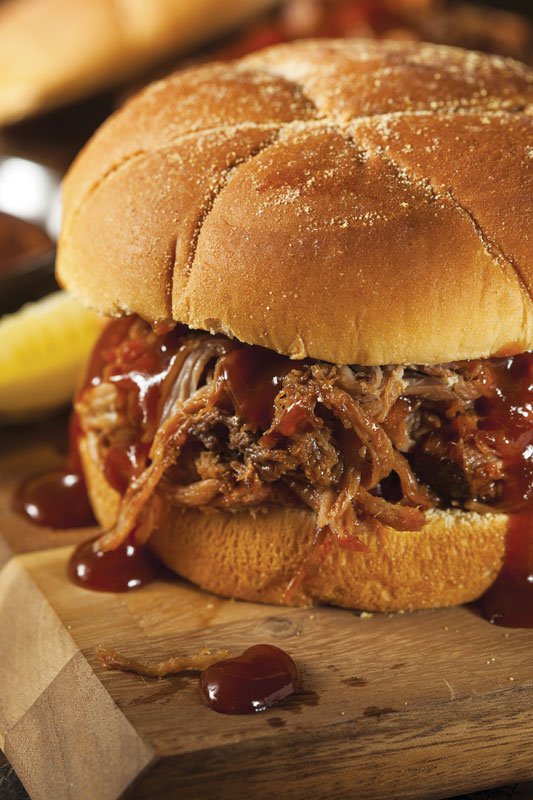 Honey Barbeque Shredded Pork
-1 ¼ cups ketchup
-½ cup apple juice
-½ cup honey
-1 cup finely chopped onion
-2 tablespoons lemon juice
-3 tablespoons cider vinegar
-¼ cup Worcestershire sauce
-1 tablespoon dry mustard
-1 teaspoon garlic powder
-1 teaspoon salt
-½ teaspoon pepper
-1 pork shoulder (Boston Butt Roast) 3-4 pounds, excess fat trimmed
Preheat oven to 300°. Lightly grease a Dutch oven with tight fitting lid.
Combine sauce ingredients (ketchup-pepper) in a medium bowl. Place pork, fat-side up, in prepared pan and pour sauce over the top. Cover pan tightly with lid or foil and roast for 3 ½ – 4 hours, until fork tender. Shred meat with two forks, discarding bones and fat. Stir shredded meat into sauce in pan.
Serve on rolls or in warm tortillas.
Serves 6-8
Make ahead: Prepare 1-2 days in advance and refrigerate. Warm gently before serving.