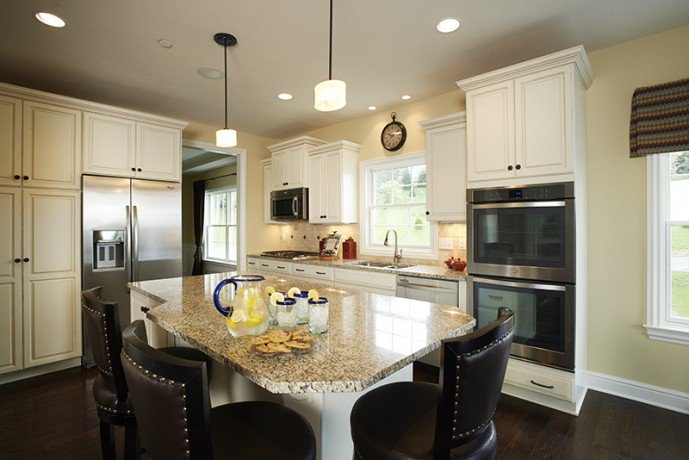 With summer coming up, new home constructions are popping up all over the greater Pittsburgh region, and it got us wondering—what are the hot design trends for homes in 2014? Luckily, Cristina Palamides, a design coordinator at Eddy Homes was able to give us the details on what trends she's seeing pop up in dream homes the company is building all over western Pennsylvania. The company has been building quality luxury homes in the region since 1971 and has seen many trends come and go over the years.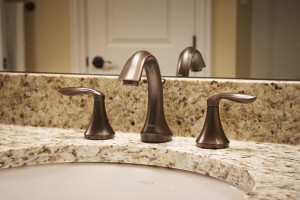 Brass is out, and oil-rubbed bronze is in.
"Oil-rubbed bronze is very popular," Palamides said. "It's been around for the past five to seven years, but it's really been picking up in popularity. It's something different than the traditional brass. We're seeing oil-rubbed bronze in everything including hinges, door knobs, and light fixtures."
Opt for painted cabinetry.
"Painted cabinetry is definitely hot right now, and people aren't as afraid to mix and match the colors of their cabinetry," she added. "A lot of the time, if there's an island, you'll see it painted a different color. We're also seeing different colors for upper and lower cabinetry. White, grey and even sage green are very popular color choices."
Consider stone beyond granite.
"Granite has also lost its stronghold in the market and has been surpassed by Quartz," Palamides said. "Quartz is a manmade stone that is heat resistant, durable, and comes in a variety of color and style variations that mimic real stone."
A mix of brick and stone on the exterior adds visual interest.
"It adds a little something extra to the exterior of the home rather than just having brick everywhere," she said.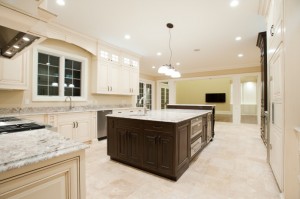 Open concepts without clearly defined spaces are winning out over closed rooms.
"All of the plans we offer are open floor plans," she said. "People like the feeling of a larger open space and the open plan is nice for entertaining."
Additionally, Palamides said many of their clients are choosing to go without traditional dining rooms and are instead utilizing that space for more functional purposes like a larger family room or kitchen.
"Many people don't utilize their formal dining rooms much beyond holiday dinners," she said. "So now we're seeing many of our homeowners decide to use their breakfast area to serve the function of the traditional dining room rather than having a dedicated formal space."
Regardless of the fad, Palamides said all trends start out as small outliers that gain momentum.
"These trends always start out small and as more and more people see them, they grow in popularity, and you start to see them everywhere."
Related articles across the web