With summer approaching and the temperatures rising, maybe this fruity drink is just what you need to cool off and relax! It's also the perfect drink for your next outdoor gathering. Cheers to warm weather and great friends!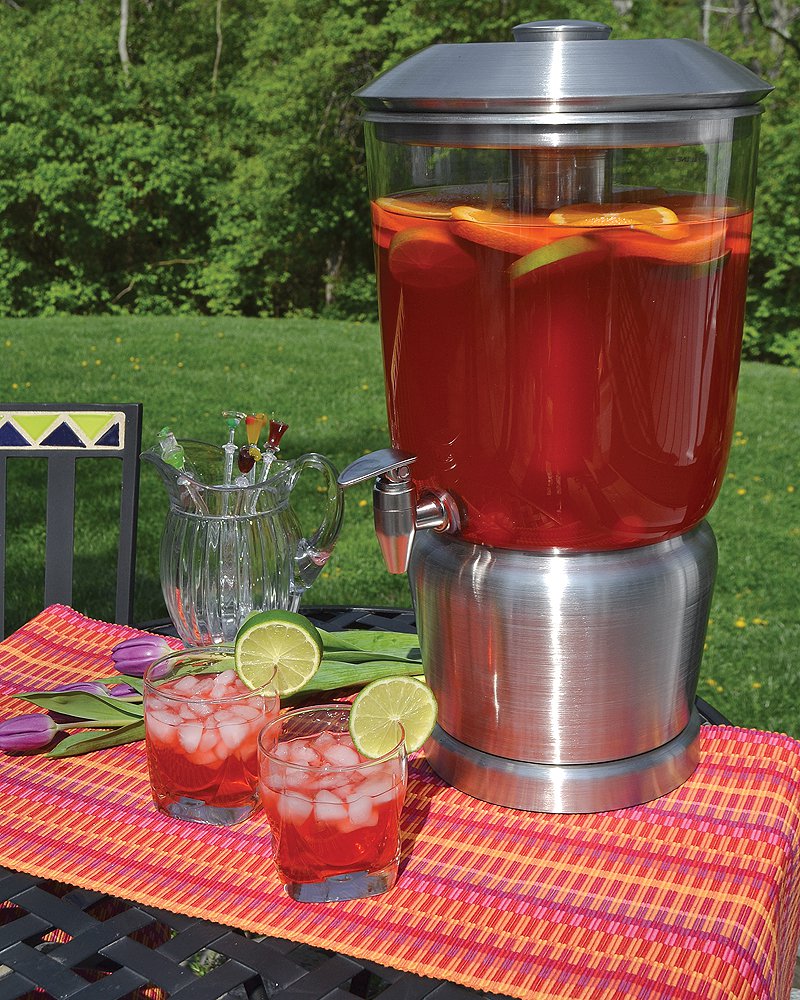 DuraChill Beverage Dispenser
provided by Frontgate
www.frontgate.com
¾ cup fresh lime juice
2 cups pineapple juice
2 cups orange juice
1 cup grenadine
2 cups light rum
1 orange, sliced
1 lemon, sliced
1 lime, sliced
½ cup maraschino cherries
Combine ingredients.
Pour in glass, over ice.
Garnish with sliced fruit 
and cherries.
(Recipe in photo was quadrupled.)