Content provided by Emeil Soryal , Designer and President of Kitchen & Bath, Etc.

Borrowing a phrase from the auto industry, a customer walks in to the showroom and asks me to describe the 2018 model kitchen.
Well, to start off a kitchen has to fit in the house in terms of style, and you don't want the colors to look foreign to the rest of the house.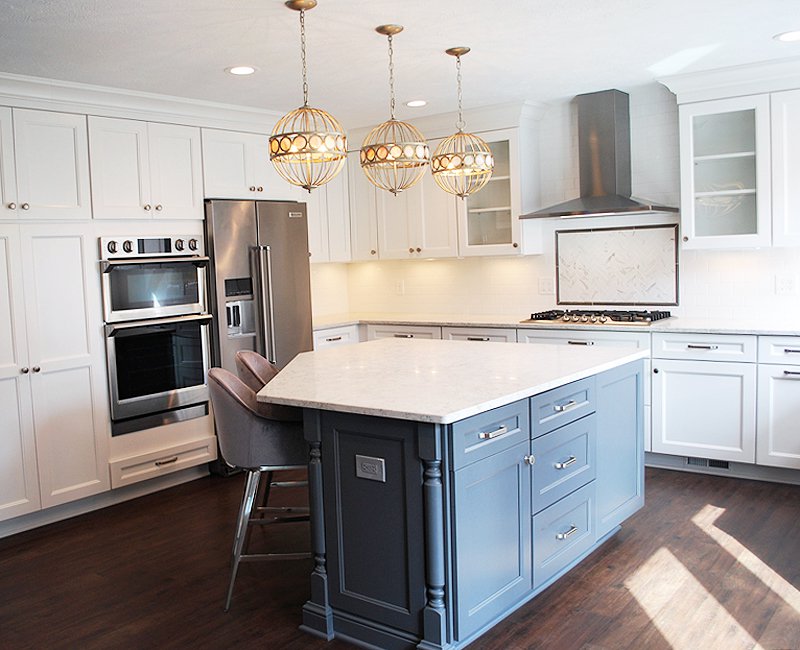 Now, having said that, what most clients are coming in looking for in a kitchen and what most designers are using this year is the following:
Cabinets
White kitchens aren't going anywhere. We'll see dark colors on lower cabinets and islands to contrast with white on uppers. Shades of painted gray cabinets are definitely in this year. Some of the stains coming in are also going to the gray direction with slate finish, with driftwood being most popular.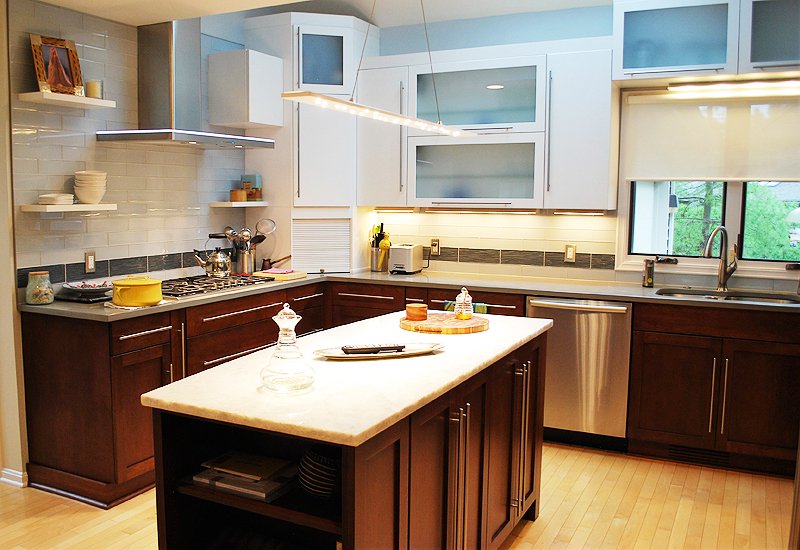 Countertops
For a few years now we had granite in honed and leathered finishes. This year we will see a surge in matte finished quartz. It is getting great reviews and quickly gaining popularity. Quartz will give you that clean and sleek look, including the ever-popular white marble look. Of course it's important to mention the low maintenance of quartz.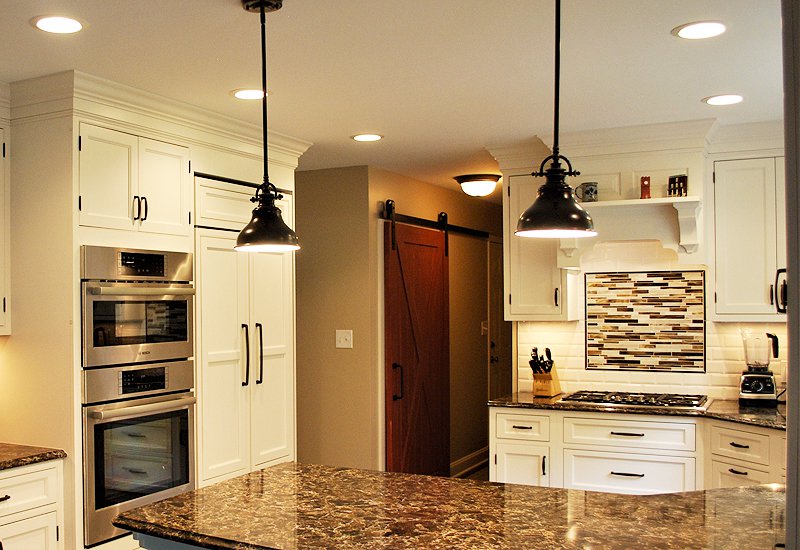 Flooring
Hardwood flooring is still most popular, including wide plank five inches or wider and with a distressed look. Wood is followed by LVT (luxury vinyl tile). This product comes with the realistic look of wood and stone with very low maintenance. It is scratch resistant, waterproof and doesn't need grout.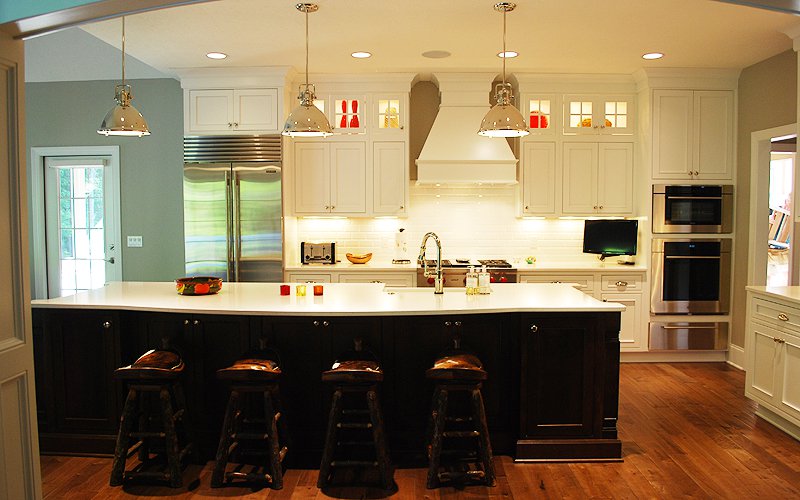 Backsplash
Either toned in color or simple plain white, the use of pattern (arabesque, herringbone, Chevron and subway) and texture will still be very popular using stone, tile and glass.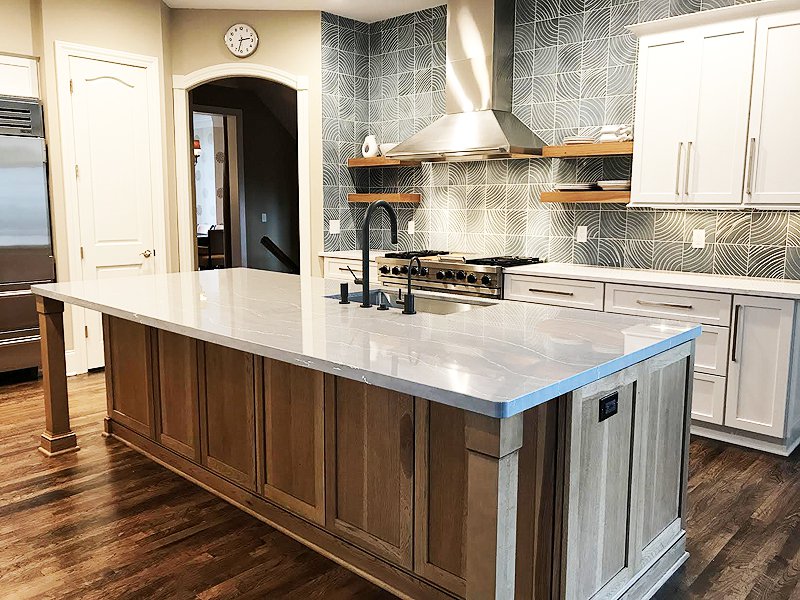 Jewelry
The finishing touches, or as one of my clients referred to it, the jewelry, include cabinet hardware — where you can make a big and bold statement using crystals, polished finishes or flat black to bring your kitchen to life. It is a fairly inexpensive way to dress up your kitchen.
A pendant light above an island, peninsula or the table is another great place to add a focal point at eye level.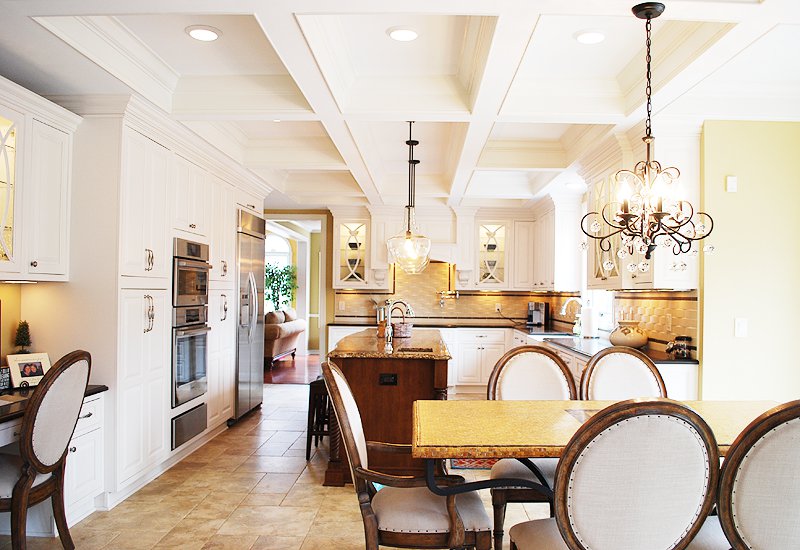 To learn more about Kitchen & Bath, Etc. and the model kitchen for you, call 440-543-8050, visit their website or stop in to their location at 8454 Washington Street, Chagrin Falls, OH 44023.