SPONSORED CONTENT
After a decade of slowly chipping away at granite's dominance of the stone countertop market, Engineered Quartz has officially overtaken Granite as the most favored choice among consumers and designers alike. This according to the National Kitchen and Bath Association, in its 2015 Trend Study released earlier this year.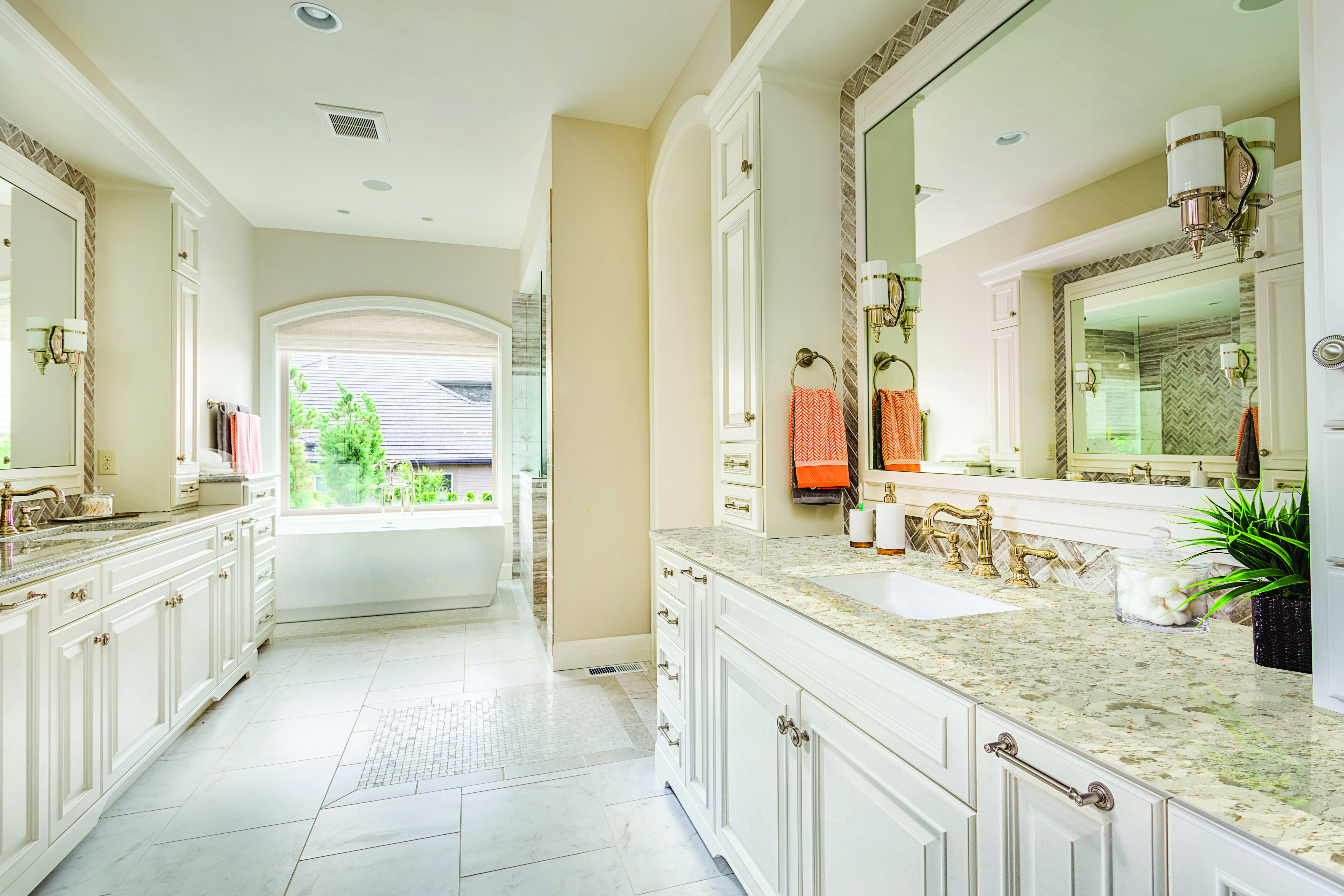 Despite such popularity, there may remain some lingering misunderstandings among the public about the relative merits of this man-made product.
"Engineered quartz has become the new surface contender on the design scene, but there are still a surprising number of buyers out there who aren't fully knowledgeable about the product," says Carol Payto, Marketing Director for Mont Surfaces, a leading fine surface supplier and Design Center operator. "It's possible they've seen and admired it many times before in other people's homes, but mistook it for actual marble or granite."
Having recently overseen the successful introduction of their own collection of engineered quartz products under the Mont Quartz brand, Payto shared with us the key advantages and disadvantages that consumers need to be aware of when considering quartz for their countertops.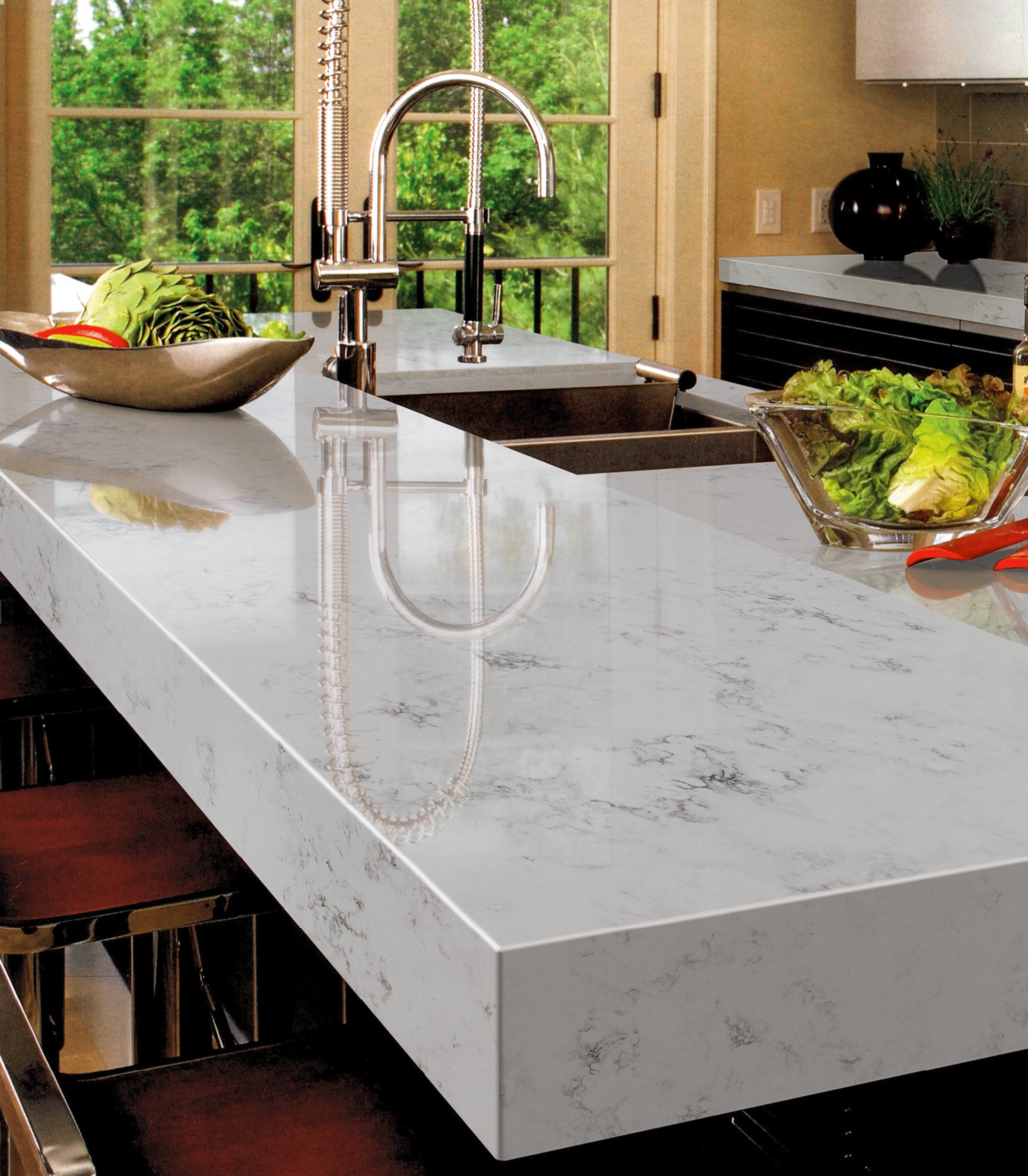 The Advantages
Non-Porous: An Engineered Quartz countertop is not only impervious to bacteria and germs, it is also unlikely to be stained by oil, tomatoes, coffee or any other common kitchen items.
Maintenance Free: Engineered Quartz has a durable, non-porous surface that is both scratch and abrasion-resistant, allowing it to maintain its original luster. Clean up is easily handled with soap and water, and it doesn't require sealing.
Uniformity in Color Patterns: While color patterns present in a slab of natural stone can vary from one end to the other, they won't fluctuate within an Engineered Quartz slab.
Wide Color Palette: This is the product's true "Wow" factor. Engineered Quartz has a richer range of color options than can be found in Natural Stone, including bright greens, blues and yellows. Additionally, products like Mont Quartz have been custom designed to represent a wide array of contemporary designs such as marble, natural stone, solid and recycled glass patterns….even to the degree that they mimic the dramatic movement and exceptional brilliancy found in those stones.
Complete Versatility: Engineered Quartz allows for a variety of edging options, and unlike granite, it can be used on sizable vertical surfaces without the visible seams that are evident with natural stone.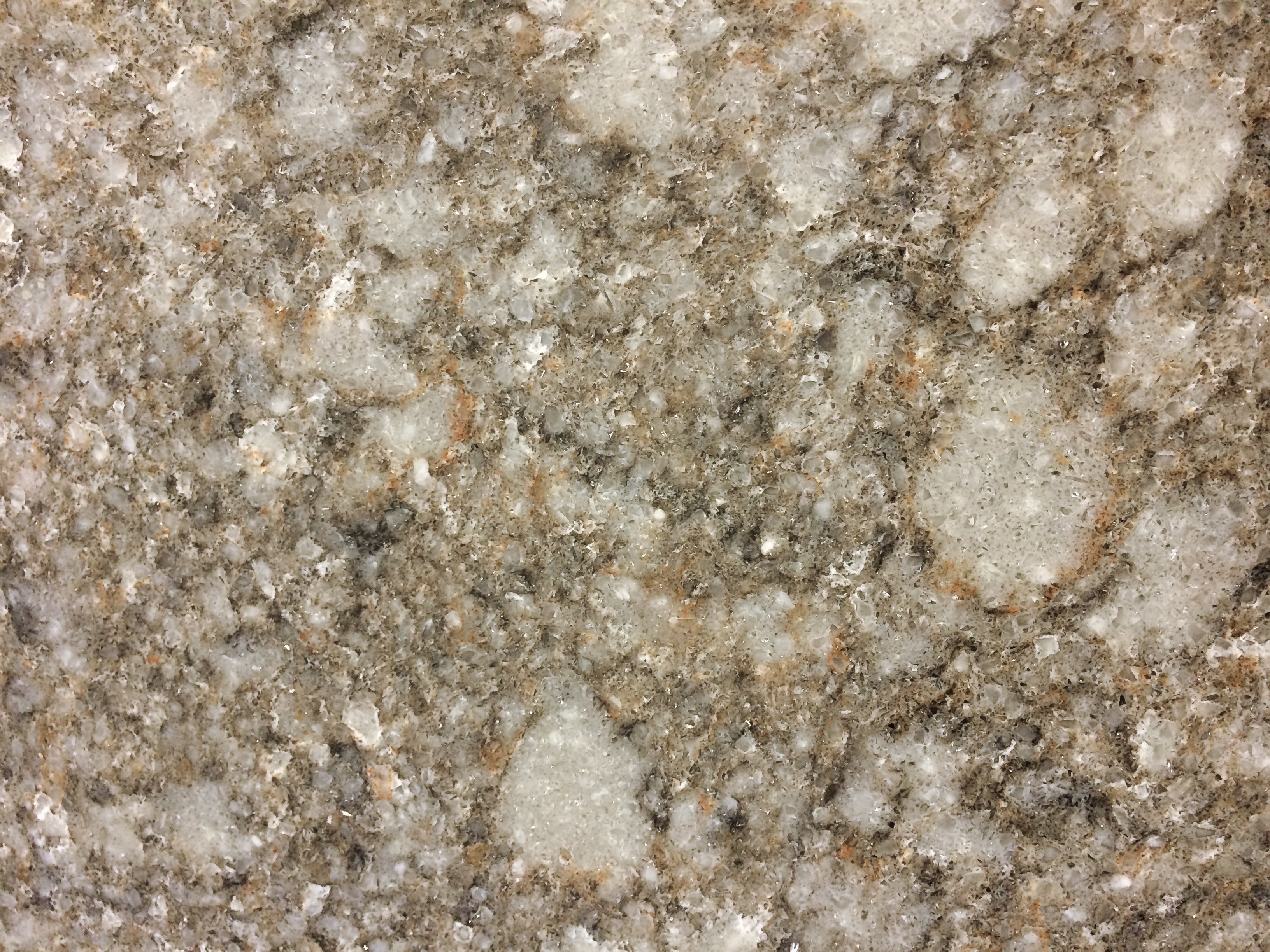 The Disadvantages
Less Resistant to Heat and Impact: Engineered Quartz is not as heat-resistant as is granite, and is prone to chip or crack if it encounters heavy impact near an edge.
Chemical Sensitivity: Highly acidic or alkaline-based household chemicals such as heavy duty cleaners or bleach can damage man-made quartz.
Use Limitations: This product is not recommended for exterior use or with fireplaces.
Special Installation Considerations: Denser and heavier than real stone, considerations need to be given to the proper structural support provided by flooring and cabinetry.