Of all the decisions that go into constructing a new custom home, arguably the most important one involves selecting the best building lot.
That choice will not only affect the type of home that can be built, but also the total amount of enjoyment that it will bring over your lifetime.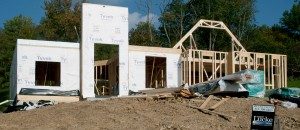 So before prospective springtime buyers begin tromping across soggy fields and muddy lots in search of the perfect property, they probably should follow the firm advice of Tyler Lamar. As Marketing Director for Robert Lucke Homes, a top Ohio custom home builder, he has come to recognize that the most successful of these homebuyers are the ones who are most organized at the start of their search.
"If they can follow these three important steps, they will find themselves more in the position to finding that special property that is deserving of their dream home."
1) Get a True Lay of the Land
The first key step is to become familiar with all of the lots that are available within your targeted communities. Lamar suggests visiting the Multiple Listing Service (MLS) websites operated by local realtors, as well as national property search entities such as Zillow and Trulia. Each of these sites allow the property buyer to filter searches by geographic area, price range, school district, lot size, and other key criteria.
Real estate agents can also provide invaluable assistance in helping identify and narrow down a list of suitable properties. Besides having access to many resources that aren't always available to buyers, a good realtor will often have advanced notice of new properties before they officially come onto the market.
2) Determine Your Best Options
To make your MLS search more efficient, Lamar suggests compiling a list of those property attributes that are most important to you. "Organize yourself by rank ordering those things you absolutely need from your property, versus those things that are welcome, but not totally necessary."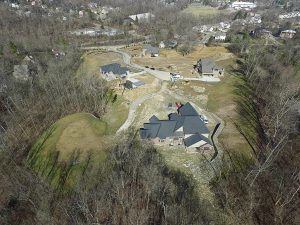 Consideration needs to be given to those elements that have a direct bearing on whether or not the property can accommodate the type and size of your planned home. Overall lot size, the actual dimensions of the property, and how it is oriented towards the sun are all pretty critical, unless you are willing to alter the home's design to better fit the property.
Additionally, quality of life and cost-related factors should be identified and ranked. Consider the degree of importance you place on things such as: area home values, property taxes, access to nearby shopping and service providers, the quality of the school system, proximity to highways, home density and the amount of privacy you desire.
3) Perform A Building Lot Assessment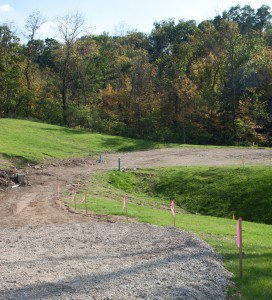 Once the search has been narrowed to one property, Lamar says it is imperative to have your builder or an outside professional perform a thorough site assessment before purchasing it. Consider this the last opportunity to identify those issues that could be problematic not only in construction, but also in the property's long-term viability. Site audits typically will identify setback requirements, easements, soil conditions, water runoff, and the placement/availability of utilities. Attention also is directed at uncovering anything that will add to building costs, such as tree clearing and grading.
The search for the perfect property can be an enjoyable, if not thrilling process. With a little organization, Lamar feels "it can be the first step towards a very happy ending."