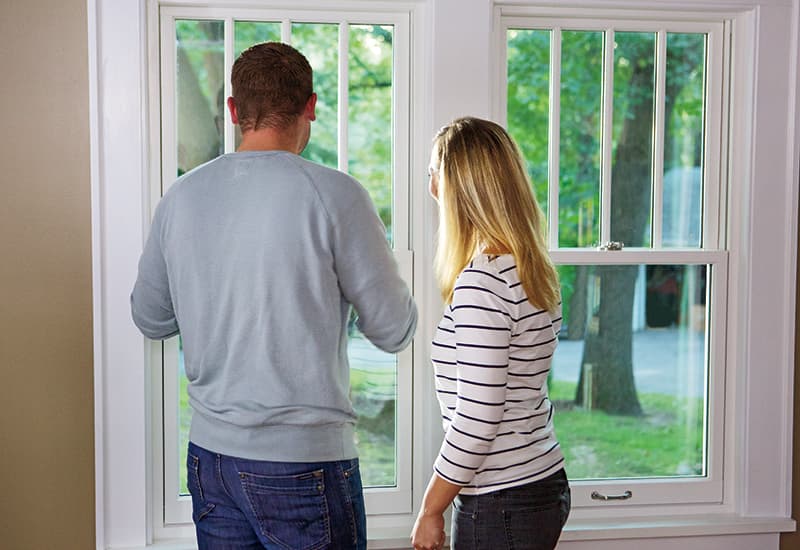 Content provided by Gunton Corporation – Pella Windows and Doors
If you're thinking about replacing one or many windows in your home, start here. Consider this your guide to the window replacement process.
Assessing your current windows
Many homeowners replace their windows simply for aesthetic reasons — maybe to update the style of their home or increase curb appeal. Those are valid reasons. Your home should match your tastes.
Other times the windows look fine, but they don't work fine. When your windows show these signs, it's likely time for a replacement:
They are hard to open or don't open at all.
The window frame is damaged or deteriorating.
Air or water from the outside leaks into your home.
Fogging appears between the panes.
Most of these signs are pretty obvious. You may be frustrated by a loss of functionality, see visible damage, feel a draft or spot water, or fog.
Learning to speak "window"
Before you start window shopping, learn the language. Understanding the industry terms and definitions will help in your research and conversations with window professionals. Get familiar with these common terms or check out the full glossary of window anatomy:
Double-hung – Two operable sashes on a window.
Double-pane – Two sheets of glass within the sash of a window.
Grille – The decorative piece that divides window panels and gives the appearance of multiple panes of glass.
Mullion – The structural piece that attaches two separate windows together.
Sash – The operable or stationary framework that sits inside the frame and holds the glass.
Single-hung – One operable sash on a window.
Single-pane – One sheet of glass within the sash of a window.
Triple-pane – Three sheets of glass held together in the sash.
Getting to know the options for installing windows
Unless you love a good DIY project, you need professional help to replace your windows. Doing it yourself can keep costs down — if you have the skills, tools, experience and time for installing windows. Whether you're undergoing a single window or a whole-home replacement, hiring a professional installer can be the most efficient way to get the work done.
Certified installers
Some window manufacturers have their own expert installers. These professionals are certified to install a specific brand of window. They understand the correct installation process for different window styles and have the most knowledge and experience with the manufacturer's product.
Setting a budget for replacing windows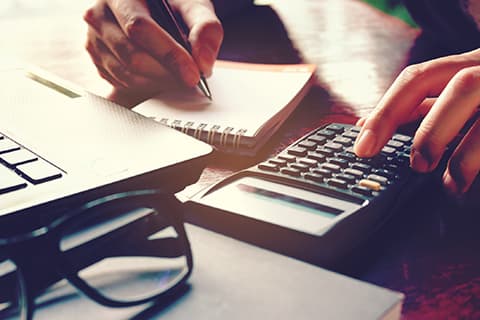 Budgeting for window replacement can be the hardest part of the process. Every decision you make along the way affects the cost. You want to know what it will cost you upfront, but you aren't far enough along in the process to get an accurate estimate of the total cost.
Understand the advantages and disadvantages of different window styles, materials, features, shapes, glass and other options — and which have the biggest impact on the cost your project. In addition to the windows you choose, the method of installation and your location also play a factor.
Scheduling an in-home consultation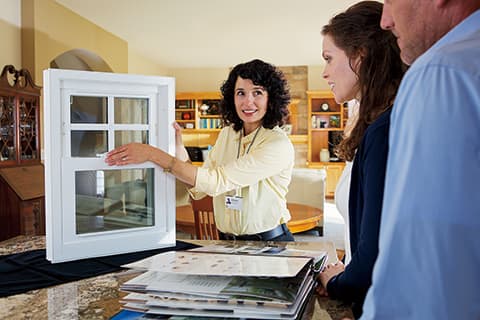 Local window dealers and manufacturer branches can come to your home to assess your window replacement needs. Typically, this consultation is free of charge. The window professional will chat with you to understand your priorities and budget. They'll ask questions about your preferences, lifestyle and family to learn your needs. Then, the window professional will walk through your home to inspect your windows and take measurements to help identify the best products for your home. After that, they'll show you all your options and make their expert recommendation.
Ask your own questions. Treat it like an interview. These companies are auditioning for a chance to work on your home. Schedule multiple consultations to compare installers in your area. You'll learn a lot in this process: competitive pricing, customer service and different products from different brands. A no-cost consultation may even alert you to an issue you didn't know you had.