11-year-old Claire Elko and her brother, 9-year-old Jared, have a private escape they can visit whenever they desire. Tucked into a hillside overlooking a nature preserve and meandering stream, this is where they can let their imaginations run wild. For the children, it is a place to play and experience the wonders of being young. But for their father, it is a place that he hopes will lead to a lifetime of wonderful memories.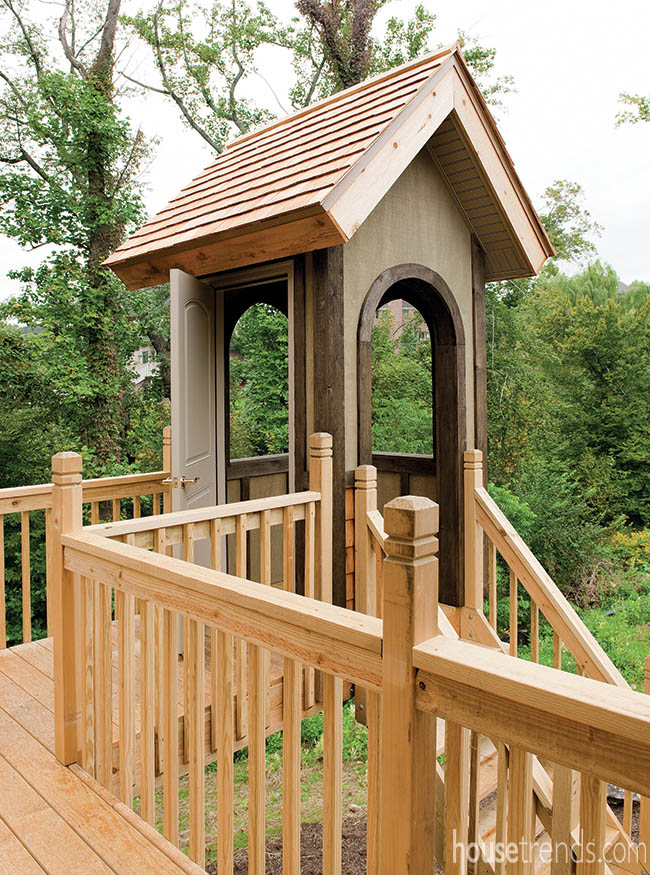 Claire and Jared's father, Dr. Kevin Elko, says the idea to build a tree house behind their Nevillewood home grew from his desire to create a happy environment for his entire family. "I'm a dad, this is what my life is all about," he says. "My dad passed away a few years ago, and when I look back I remember those great things we did together. He took me to ballgames and taught me how to fish. This is what I want my children to experience."
Dr. Elko and his wife, Karen, thought a tree house would be the perfect place for their family to create memories together. They hired Dave Voelker, owner of Dave Voelker Design and Construction, to build the tree house. "Kevin met with me and explained the concept," Voelker says. "It sounded like a unique challenge and it was virtually impossible to say no."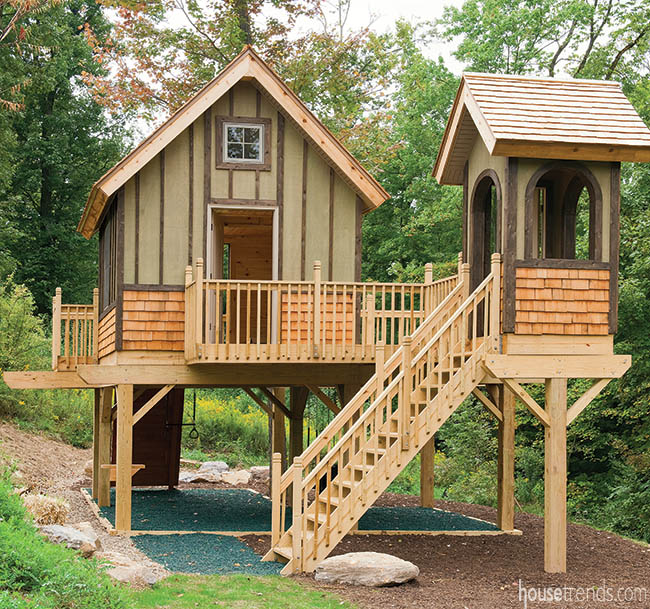 The roughly 11×11-foot house, comprised of cedar, sits atop 8-foot timbers and resides at the base of a 200-foot embankment behind the Elkos' home. The exterior is painted in gray and dark green tones. After one year or so, the raw cedar portions of the house will season and take on a gray hue of its own. "This is when the whole project will come together," Voelker says. "We selected these colors and materials so the house would blend into the landscape."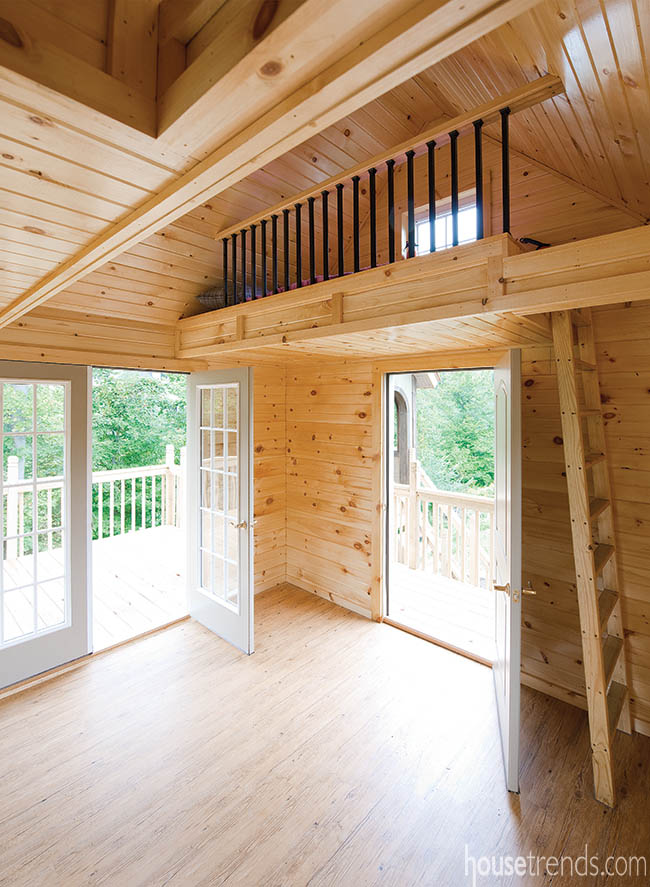 Inside, the 13-foot ceiling makes way for two loft bunk beds, wood walls covered in a polyurethane coating to withstand any child activities, windows and two sets of patio doors that lead to an expansive deck. "When the doors are opened on both sides it makes the whole floor plan three times as large," Voelker says, also adding that the house is fully insulated and could be heated in the future.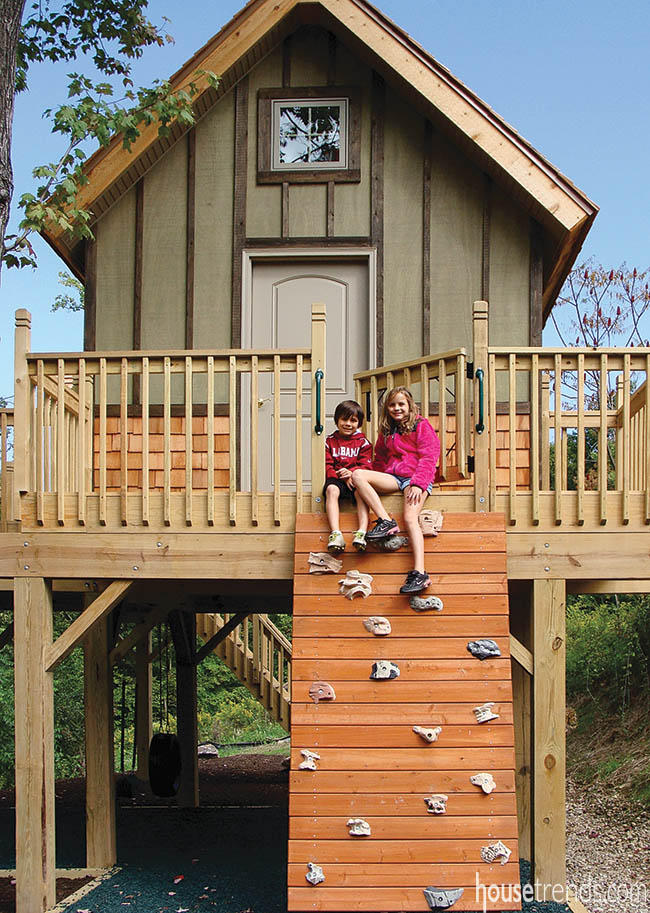 A rock-climbing wall adds visual interest to the exterior, as well as a fun way for Claire, Jared, and their friends to get up to the house.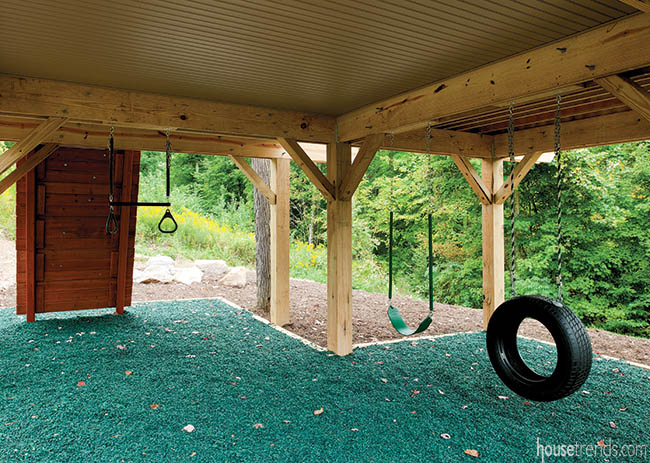 A playground area underneath the tree house features swings and a trapeze. The ground is covered in four inches of recycled tire rubber, which creates a soft and safe play area for the children.
"This was a very rewarding project for me," Voelker says. "I was very impressed with the way the house turned out, and I know the Elko kids were too. It reminds me of a gingerbread house on stilts."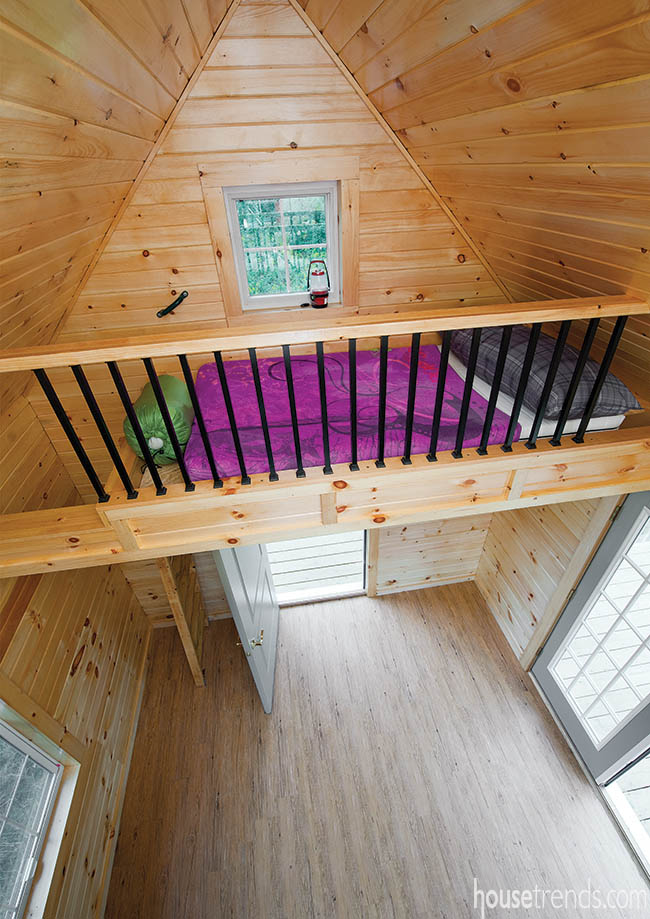 Claire and Jared have spent a lot of time at the tree house since it was finished a few months ago. They've even had a few sleepovers—even their dad has spent the night. "It's a unique, yet fun place and it's right behind the house, so we can get away whenever we want to," Dr. Elko says.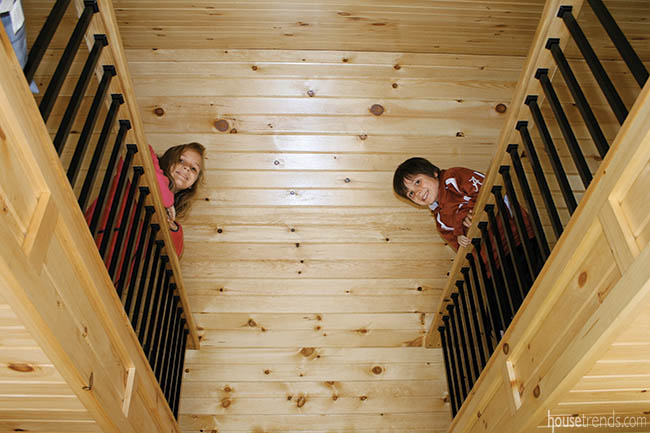 "There will come a day when they'll be grown and on their own. I just want them to look back and remember the wonderful times we spent together," he continues.
RESOURCES Contractor Dave Voelker Design & Construction, Inc.; Architect RLS Associates; Boulders and landscape Ted Gall, Inc.; Painting and staining Robert Roach Painting; Accessories BEAR of PA