Deck designs have come a long way from the standard 12 x 12-foot wooden structure attached to the back of a house. From the wide variety of decking and railing options to accessories such as pergolas and storage cabinets, the experts at Trex share some of their hottest outdoor living trends: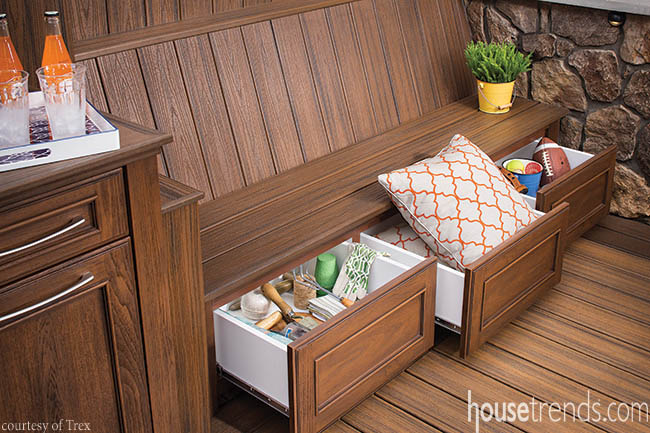 Outdoor storage options
Homeowners can take their coolers and ice buckets to the next level with a hidden ice drawer from the new Trex® Outdoor Storage™ collection. Adding sophistication and function to any outdoor living space, a hidden ice drawer can conveniently chill wine, beer or bottled water, or stock extra snacks such as fruit or cheeses—so there's no need to keep running inside to replenish what's needed outside. From hidden ice chests to drawer boxes for pillows and pool equipment, Trex Outdoor Storage features the same durability and long-lasting good looks as the complete portfolio of Trex outdoor living products, with a wide array of components and options offering comprehensive outdoor storage solutions.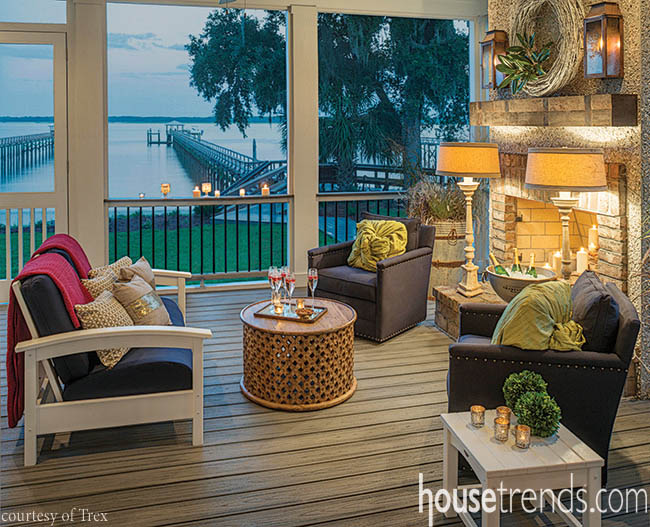 Colors keep up with trends
The high-performance Trex Transcend® decking collection has recently expanded with two new rich, tropical styles—Island Mist (a calm, silvery shade) and Havana Gold (a warm, golden color)—inspired by the beauty of streaked hardwoods. Like all of Trex's tropical tones, both Island Mist and Havana Gold feature realistic wood grains engineered right into the board, which deliver a deeper, more natural appearance and a low-sheen luster that will last for years to come.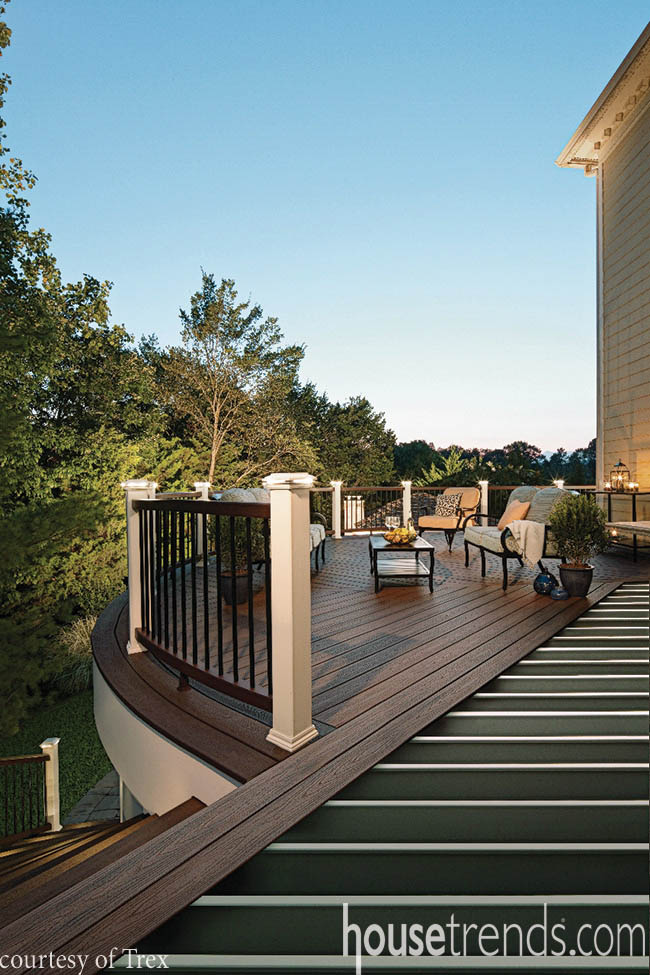 Framing and support
A beautiful back yard consists of more than just a deck. When it comes to what's underneath, steel deck framing is a smart investment that allows homeowners to maximize the life and value of their deck. Steel substructures, like Trex Elevations® Steel Deck Framing System, provide durability, longevity and beauty. Unlike wood, steel won't warp, twist, split or decay and its stability creates a remarkably flat deck surface.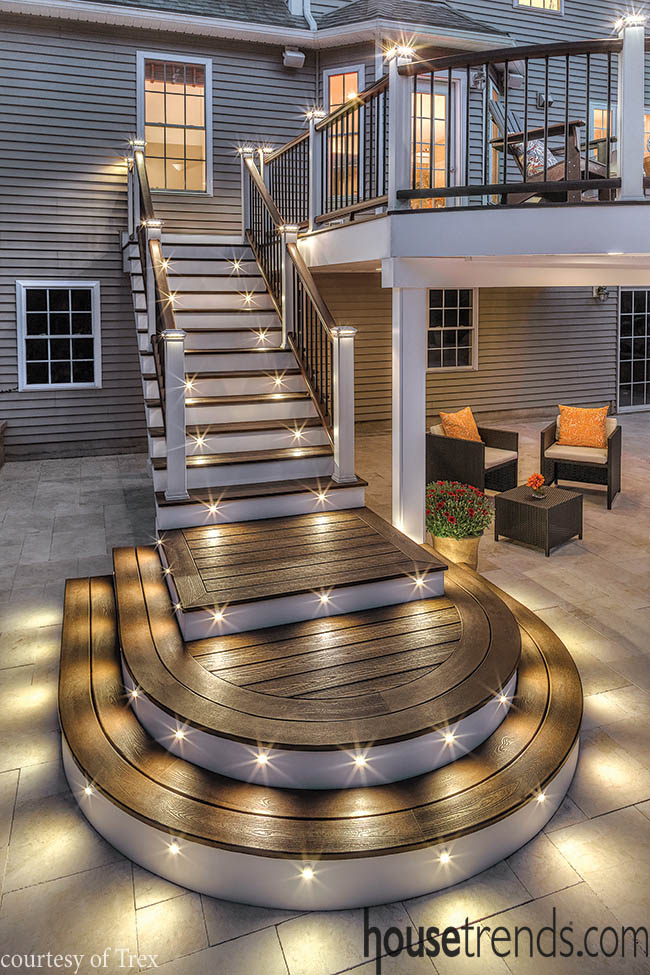 Outdoor lighting solutions
Enjoy outdoor living long after the sun goes down with lighting that adds both beauty and safety. From evening dinners to late night cocktails, Trex® Outdoor Lighting™ can provide sophistication and ambiance to set the mood. Featuring a full selection of easy-to-install fixtures, each lighting option offers an extremely long life and surpasses traditional incandescent lighting by using up to nine times less energy and eliminating worry of voltage drops. Trex Outdoor Lighting is weather proof and salt-air resistant as well as cool to the touch, making them safe for children and pets.