One of the unique characteristics of the American culture is individualism. There do exist many upscale, gated developments wherein the architecture and exterior coloration of all homes are so close to identical that guests must count houses from the corner to assure they've pulled into the correct driveway. However, persons with discrimination generally prefer custom home plans that reflect their desires and personalities.  Homes that stand out.  Homes that are distinctive and make a statement about their owners. This is one of those homes.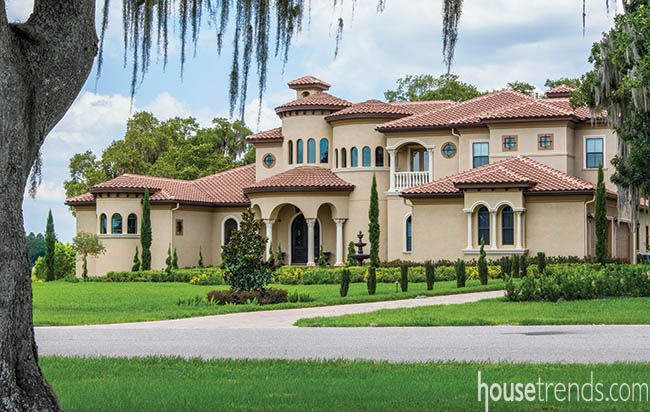 The Tuscan-style home featured in this article was designed and built by one of those elite: Chuck Fowke, Founder and President of Homes by John C. Fowke Inc., whose company is located in Valrico. His business has a family feel.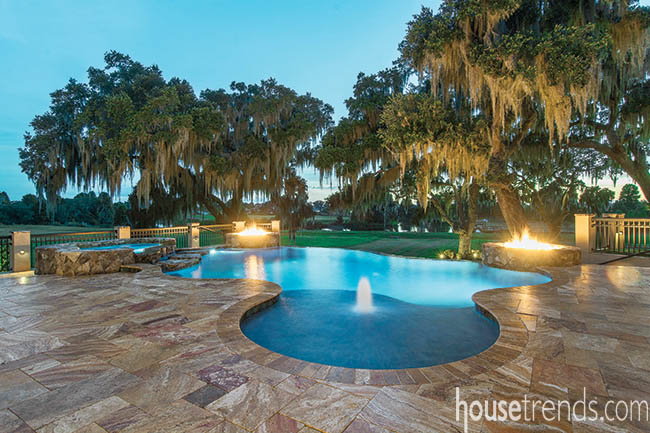 In addition to working with his brother David, Chuck has employed Steve Buehler as Superintendent for 18 years.  Another team member is Customer Care Specialist Coren Weiss, ASID, USGBC, a registered interior designer and owner of her own firm Inner Creations, Inc., who has collaborated with Fowke for 19 years.
Fowke sums up his policy in these words: "No standard specifications, no models.  All homes are different."  Because of this perspective, he begins all custom home designs with a blank sheet of paper—no pre-drawn floor plans from which potential owners must select.  Homeowners are involved from inception to completion.  Fowke considers the owners members of his team.  He is there to hold their hands and give them personal treatment through an often difficult and stressful process involving a myriad of decisions, but leading to the joy and fun of constructing a happy home
Jokes the husband, "Coren kept us from getting divorced during this process. She could see lots of potential in the house that we hadn't even thought about."