You might compare selecting the perfect bathroom tile to picking a needle out of a haystack. With the wide range of materials available, from tumbled travertine to azure blue glass tiles, making a decision can be a daunting task.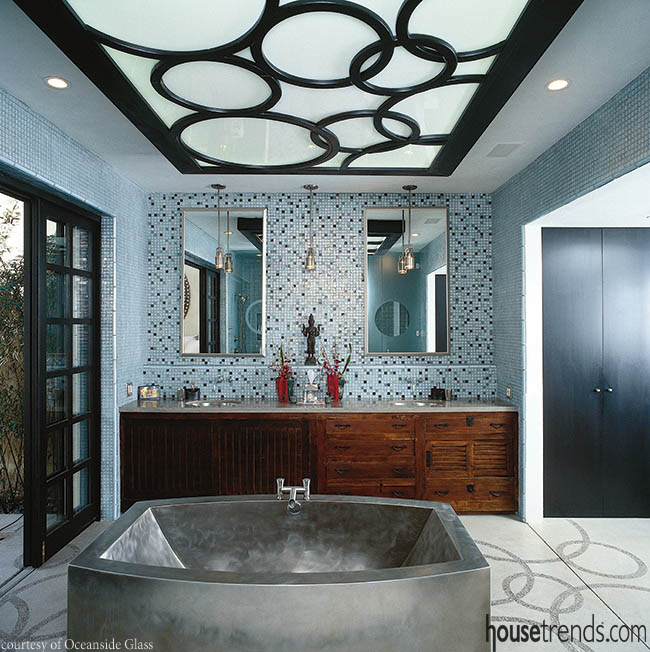 Think of tile just as you do paint colors—your selection sets the tone of your entire bathroom, whether you're looking to create a contemporary retreat or a European spa. Let your imagination run wild because nothing creates a lasting impression quite like a unique tile design.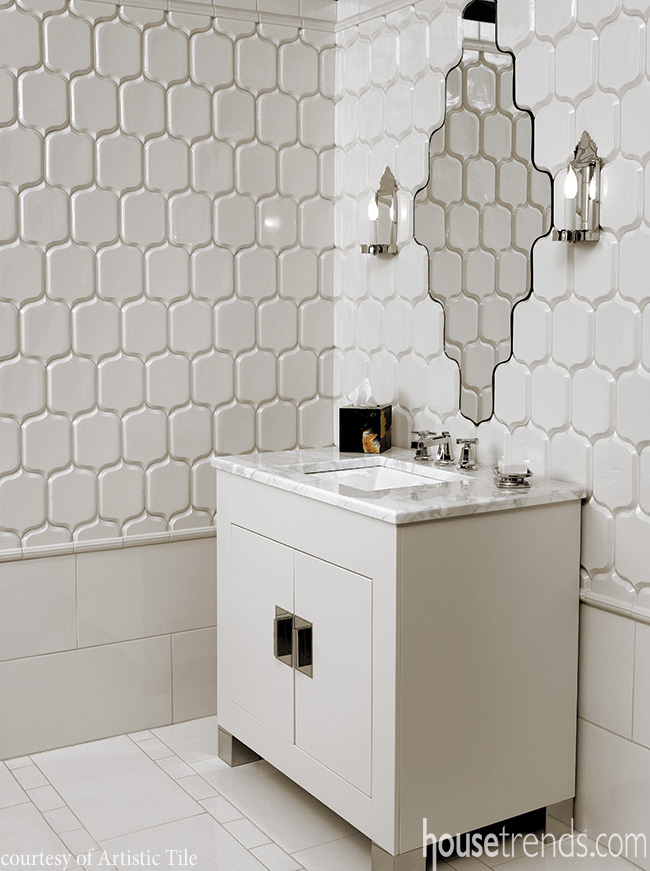 Ceramic and porcelain are often used in the bathroom because they are durable, water resistant and easy to clean and maintain.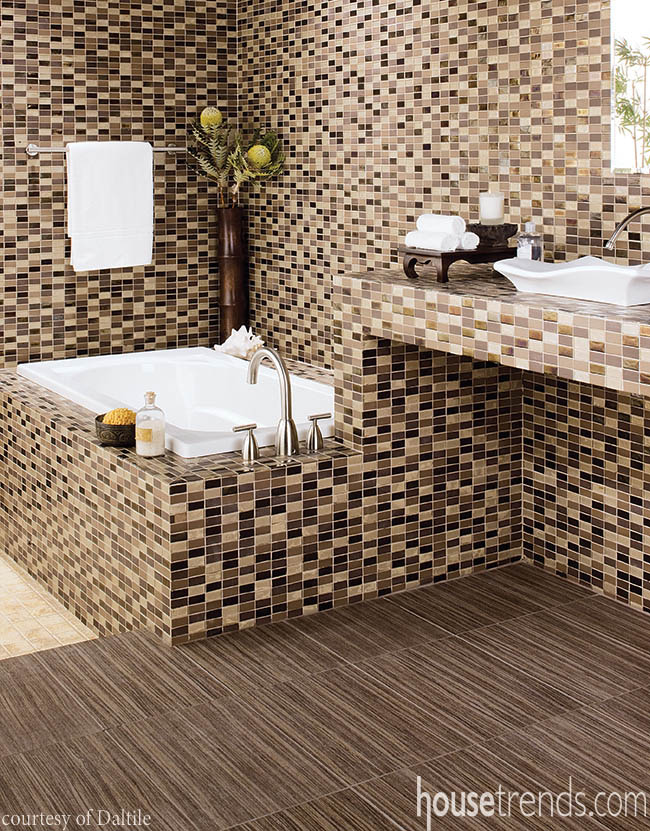 The variety of shapes and sizes allow for one-of-a-kind configurations.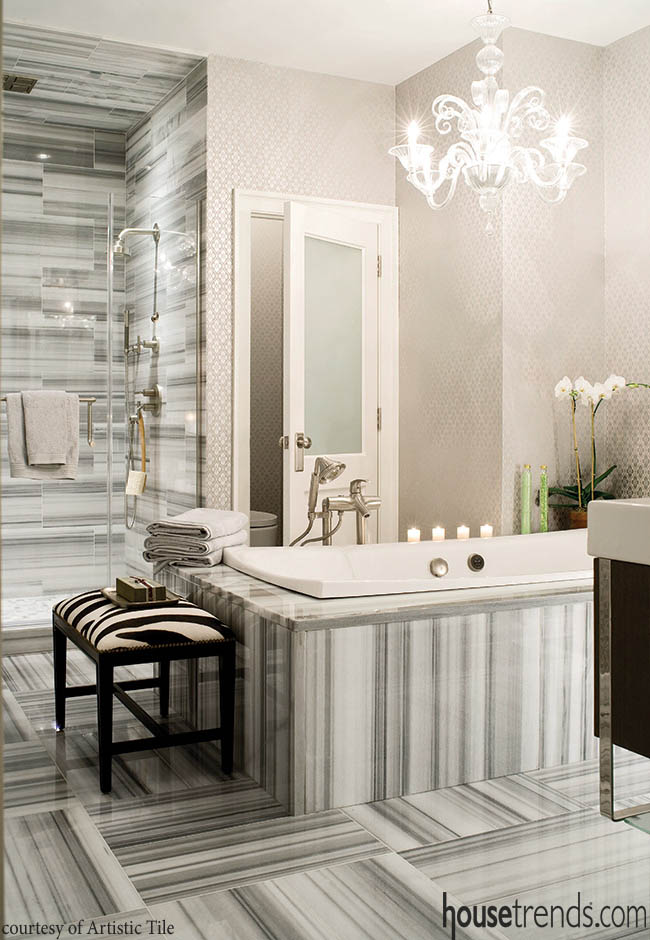 Everyone loves the rich look of natural stone, from the sleek veining of marble to the deep earth tones of slate, the design options are virtually limitless. Many homeowners are also considering honed or tumbled travertine thanks to its traditional appearance and durability.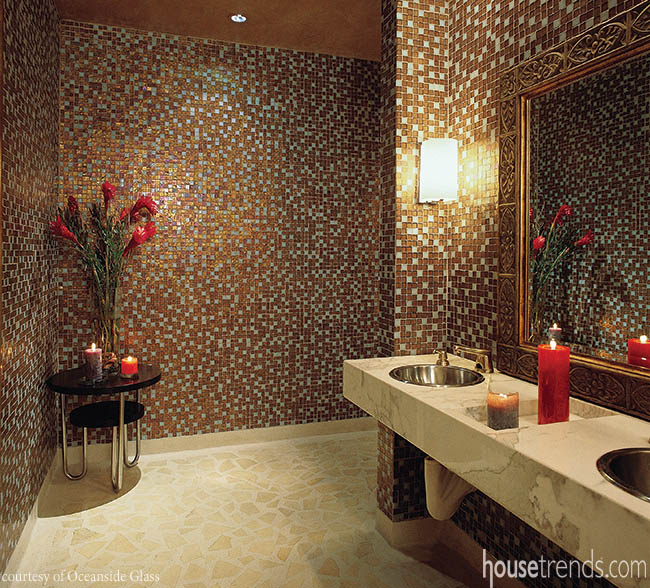 If you are looking for a modern design, consider covering the walls in glass tile or adding a border of glass in the shower or around the vanities.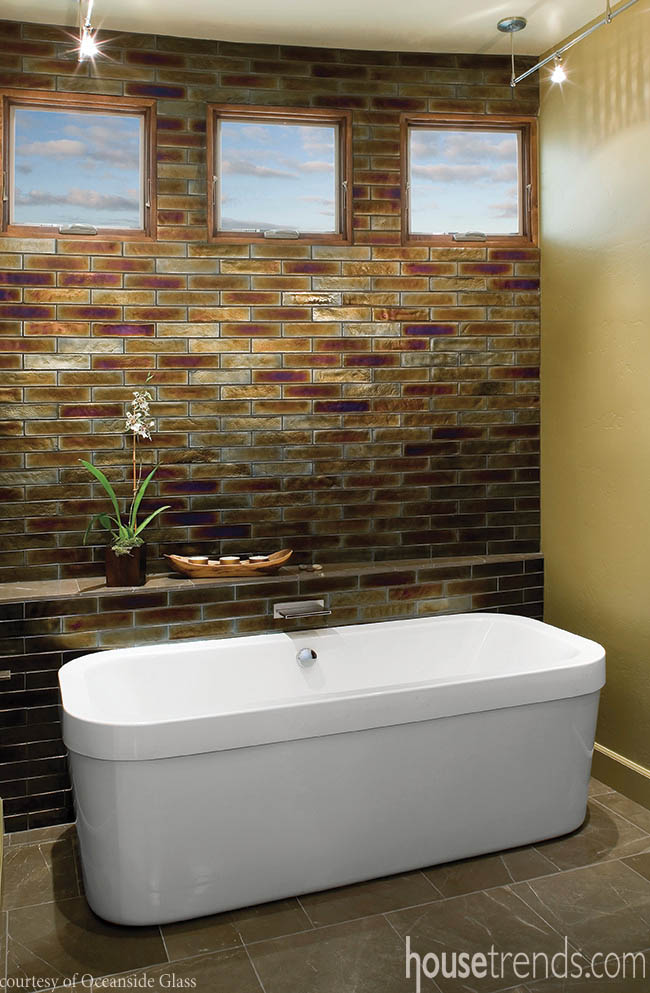 Iridescent and clear glass in a multitude of colors can add a touch of contemporary design to any bathroom.