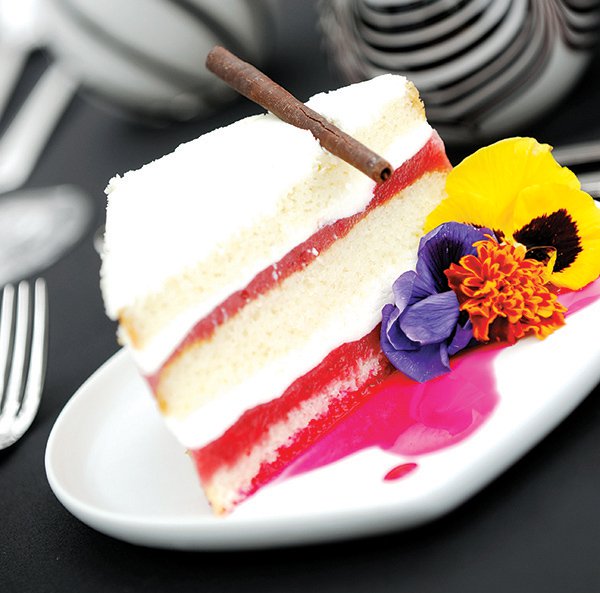 Finally, warmer weather is on the way. What better way to celebrate than with a quick and easy strawberry shortcake recipe? We love this recipe from Chef Travis Ellis with Center Plate Catering, a part of the NCAA Conference Center in Indianapolis.
INGREDIENTS
Cake
1 Box of White Cake Mix
Strawberries
4 pints of Fresh Strawberries
2 T Cornstarch
Juice of 1 Lemon
¼ Cup Water
Whipped Cream
2 Cups Heavy Cream
½ Cup Powdered Sugar
DIRECTIONS
1. Prepare as directions apply. Cook in round cake pan. Cut in thirds. Set aside.
2. Using a medium saucepan over medium heat, cook strawberries until soft.
3. Add the lemon juice.
4. Make a slurry with the cornstarch and the water and add to the strawberries.
5. Stir until it starts to simmer and remove from heat. Let sit until completely cooled.
6. Take the heavy cream and whip to soft peaks, add the powdered sugar and whip to stiff peaks. Set aside.
7. Using the cake pan as a mold place one layer of the cake in the bottom. Add a layer of the strawberry filling. Then add a layer of whip cream and repeat two more times. Put back in the freezer and allow to completely freeze overnight. You can get 12 to 14 cuts out of a pan. This one I served with a Watermelon sauce.