Unlike a deserted island, kitchen islands are a gathering place. A place where family and friends get together to talk about their day—good or bad, while at the same time get a sneak peek at what's for dinner. Positioned in the center of the kitchen and usually being the focal point of the room, islands demand attention. Whether made out of concrete or wood, granite or even lava, kitchen islands are truly unique treasures. There is a dream island out there for everyone, no matter where you want to go: a swanky loft downtown, a traditional setting in the country or a bold and colorful retreat. From contemporary to shabby chic, double islands even double the fun for some homeowners. So go ahead, sail away to your island of choice, we're sure you'll come back refreshed and relaxed.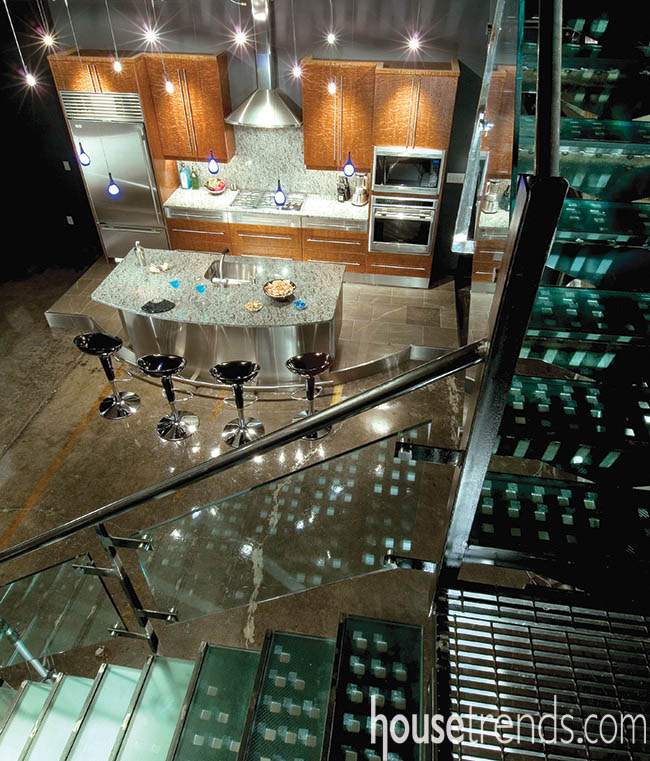 Why we love it: This is the kind of island that you sit at while sipping a cocktail before a big night out on the town–chic and sophisticated!
Designer: James Watts, CKD, Splash
Countertops and backsplash: Blue Eyes Granite, Splash
Cabinets: Sokee Cabinetry, Splash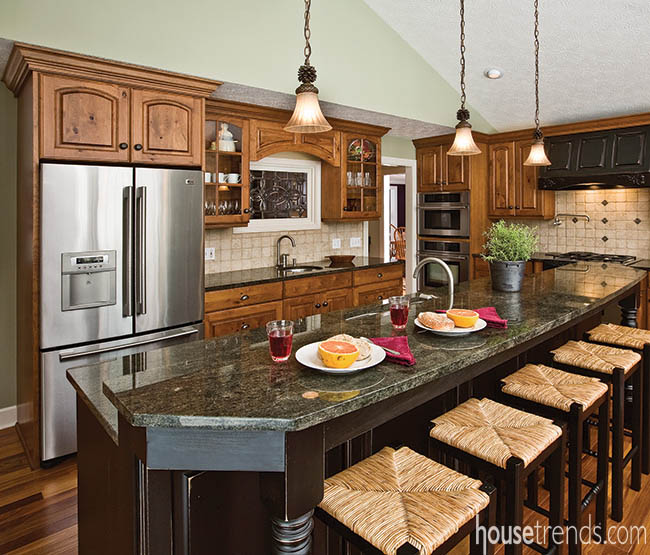 Why we love it: With its size, this island is perfect for entertaining. We can just see friends and family gathering around it at a dinner party.
Designer: Homeowner Beth Kapes
Countertops: Verde Maritala Granite by U.S. Marble and Granite Corp.
Cabinets: Timberdoodle Inc.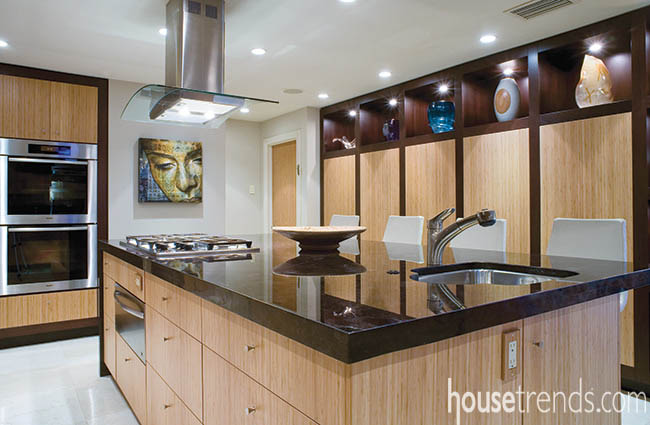 Why we love it: Cabinets located below the island allow ample storage space while sticking with the kitchen's clean-line atmosphere. Rich chocolate brown granite adds a special warmth to the modern room.
Kitchen designer: Michael Bright, Bright Wood Works
Countertops: Custom Marble Works
Cabinets: Michael Bright, Bright Wood Works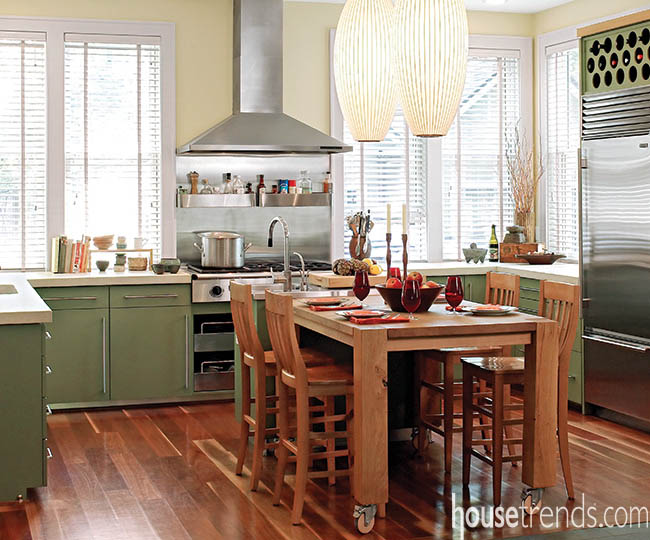 Why we love it: Casters turn a standard-size kitchen table into a counter-height island; allowing the table to be moved around this room for a specific workspace function, or even out of the kitchen if floor space is needed.
Designers: Scott Henningsen and Kelly Mooney
Cabinetry: Macwood Cabinetry
Countertops: Concrete Studios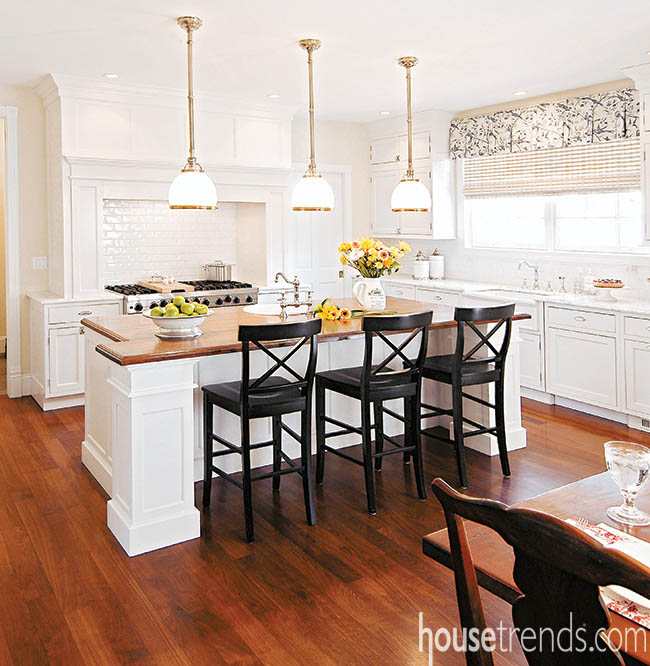 Why we love it: The teak-topped island pops against the white backdrop of this kitchen and brings the rich texture of the wide-plank cherry floor to eye level.
Designer: Kitchens by Wedgewood
Cabinetry: Kitchens by Wedgewood
Countertops: Teak, Preferred Craftsmen, Inc.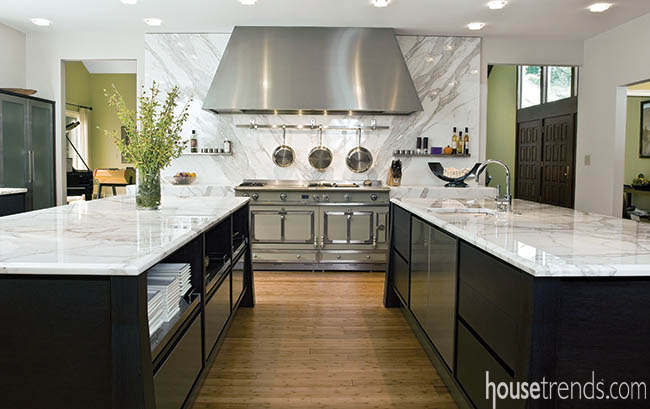 Why we love it: Two parallel islands provide plenty of prep space for sure, but they also provide enough storage to allow this homeowner to eliminate wall cabinets in order to create a clean, contemporary space.
Designer: Rob Klein, Conceptual Kitchens
Cabinetry: Simplicité by William Ohs
Countertops: Calcutta Gold marble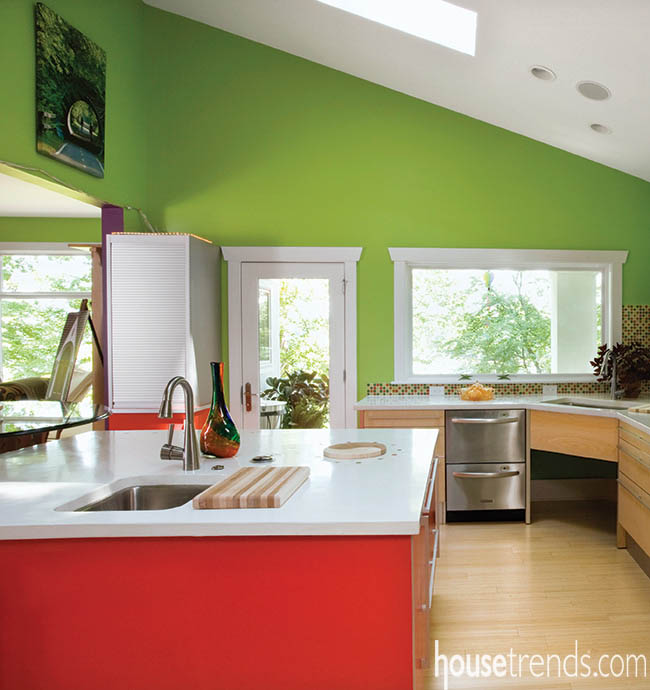 Why we love it: The white countertops, which feature a sleek beeswax finish, balance out this kitchen's bold color palette.
Designer: Pippin Home Design
Cabinetry: Pedini, DCI Home Resource
Countertops: Concrete, Mudwerk