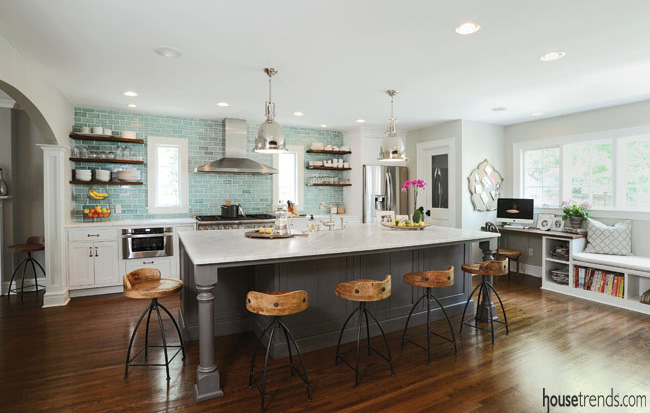 Great character and a layered past, in the form of a 96-year-old home, was the starting point for Jonathan and Angela Mugler. While house hunting in the fall of 2012, the couple discovered a dwelling on a lovely, treelined street in Bexley and decided to take on the task of transforming it into a meaningful and comforting home for their young family.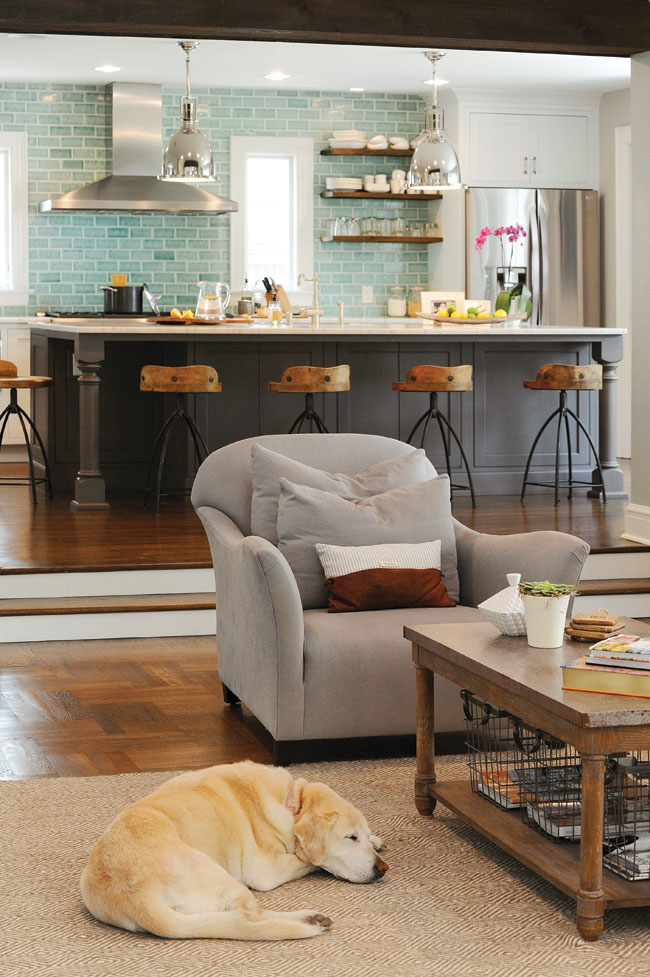 "The home had great potential, we loved the street, and the lot was large enough for an expansion," says Angela. The Muglers fell in love with their new home as much for its charm as for their vision about how to remake the home. Gary Alexander Architects originated the design, H Design/Build was the general contractor and Jill Elliott Interiors worked with the team to oversee the details and to provide an interior design concept for each space.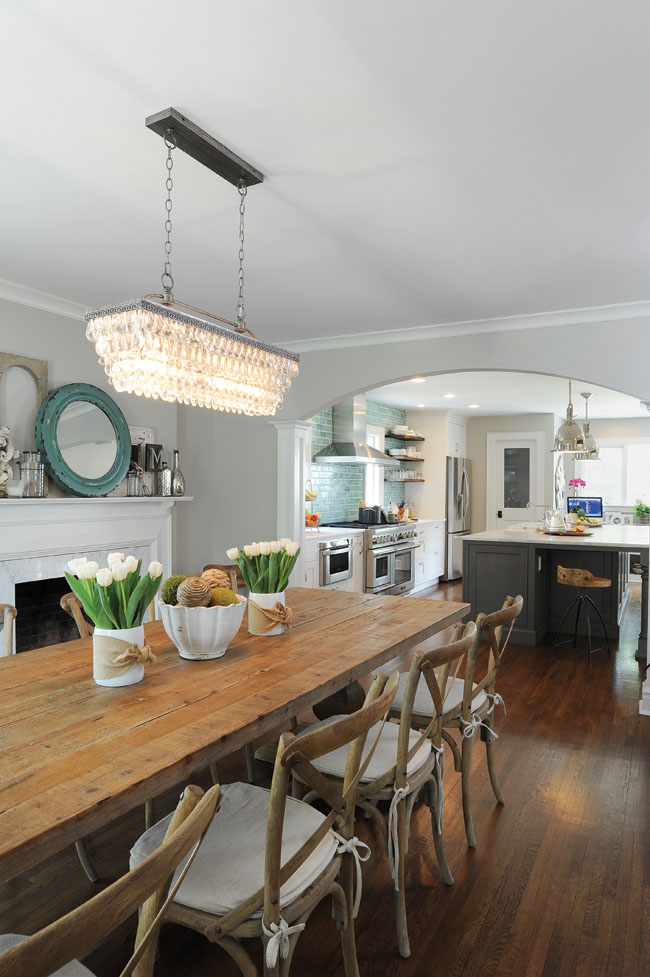 The connection between the dining room and kitchen flows smoothly from one room to the next. Formerly, there was a doorway and a wall blocking the two rooms. Now, the expansive opening is articulated with a curved arch and trim leaving sightlines unobstructed. "The open connection between these spaces makes it easier for us to use the formal dining room," says Angela.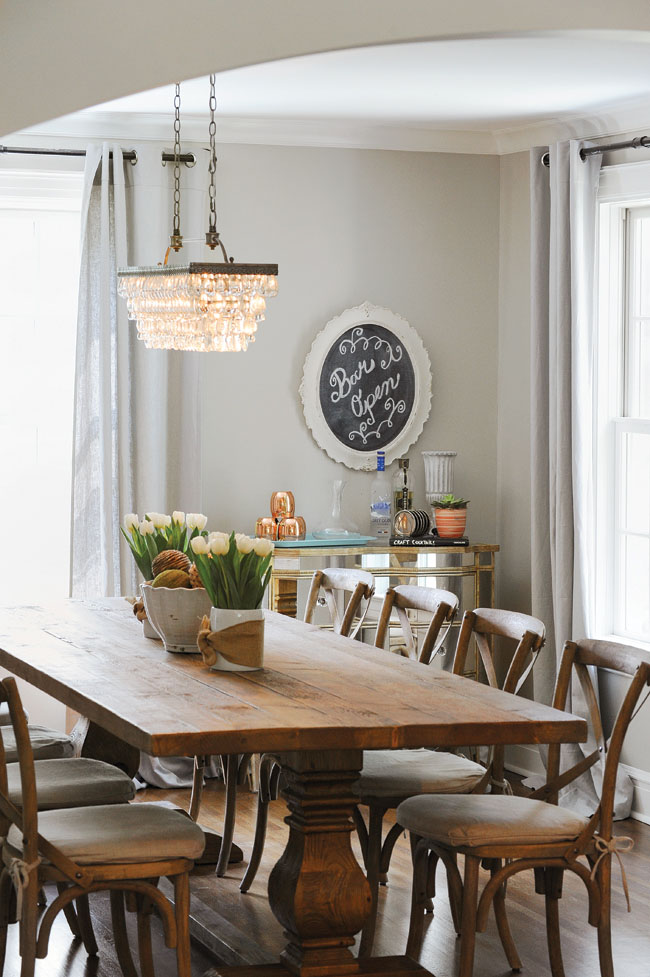 To help tone down the formality of the dining room, the homeowners included little decorative touches that help to make anyone feel right at home.
The large, marble countertop island makes an elegant focal point for the function and aesthetics of the kitchen. The side facing the living room has space for four counter stools, and on the inside there is a dishwasher and additional cabinetry for extra storage.
Open shelving defines the expansive, tiled wall on the back of the kitchen.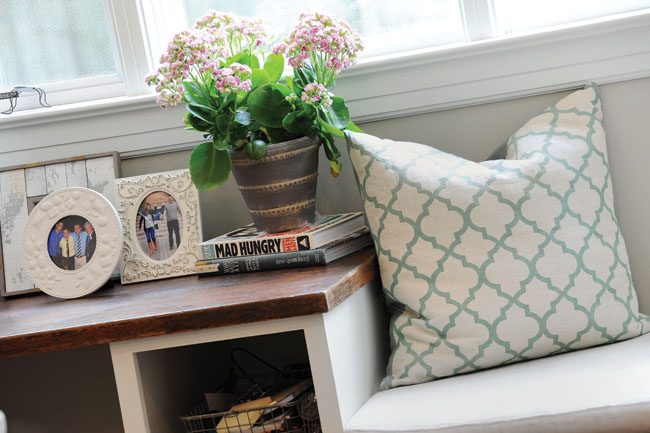 Near the island is the family's workstation created out of their matured kitchen table, which was an idea from designer Jill Elliott.
"I know this table has a special place in this family," Elliott says. "I wanted them to bring it into the new house and to repurpose it so that they can hold onto those joyful memories."
Windows allow the kitchen spaces to flood with natural lighting, and a window seat just next to the workstation creates another hangout spot in the kitchen design.