Once upon a time, there was a high-tech heyday where everybody decided to give e-books a whirl. Not a particularly lengthy chapter, many people reverted back to traditional books before long, preferring the feel of pages turning under their fingertips to the single tap of an arrow on a smudged screen. Today's designers have recognized this reversal in trends and have played out their dialogue to a T, delighting bookworms everywhere by churning out a variety of chic bookcases.  It would be extremely "shelfish" of us not to share these with you, but don't worry, no spoilers here! Scroll through to check out these beauties.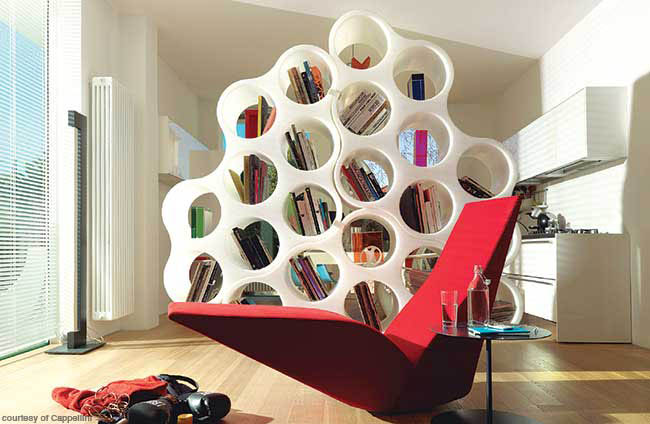 Cloud from Cappellini
Resembling something out of a futuristic sci-fi, the Cloud bookshelf from Cappellini can be assembled and reassembled into a myriad of designs.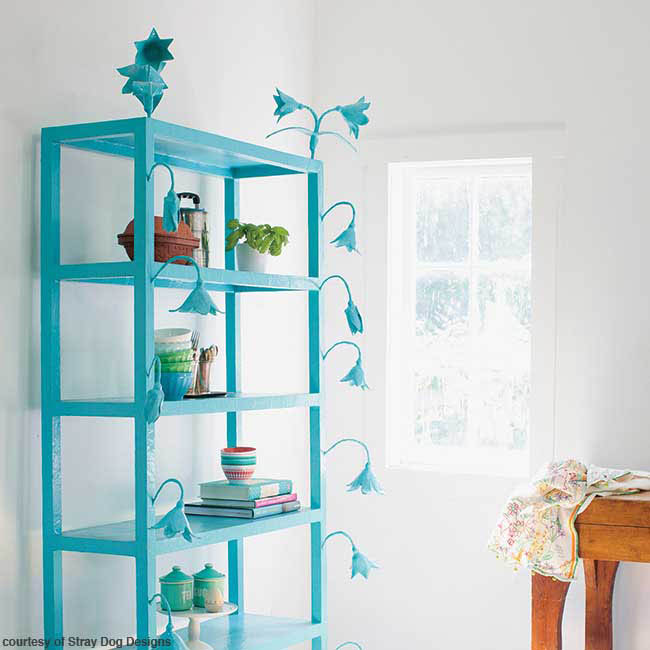 Snowdrop shelving from Stray Dog Designs
Just in case the titles on display aren't enough to entice curious guests, the bright colors of the Snowdrop shelving unit from Stray Dog Designs are sure to!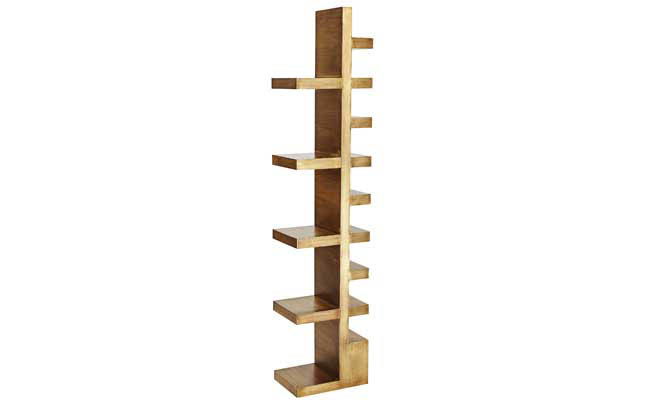 Mass bookstand from Tom Dixon
A sturdy structure devoid of clutter, the Mass bookstand from Tom Dixon means business. Topped off with a brass cladding, the piece will develop a natural patina over time, creating a stunning backdrop for your favorite books.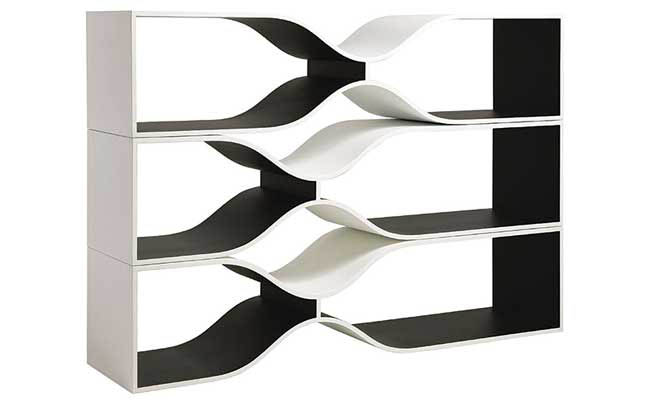 Shelves from Haworth
Transform your bookcase into a work of art! With more dips and curves than your favorite plot twist, these shelves from Haworth present a creative storage solution.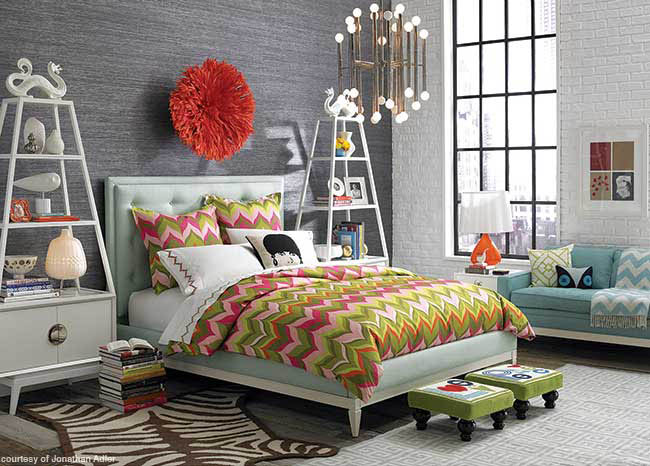 Claude Modular System Three-Piece Etagere
With a unique layered look that gradually tapers toward the top, the Claude Modular System Three-Piece Etagere offers a unique combination of bookcase and storage space. Come up with your own system for displaying your favorites—perhaps perched at the position of honor at the top, or maybe on the lower level where they're always within reach?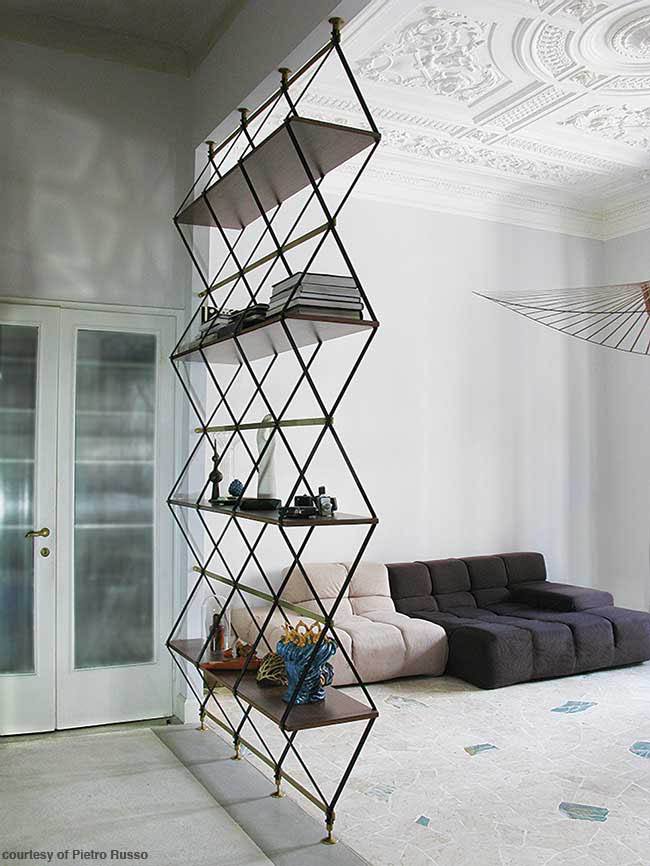 Romboidale bookshelf from Pietro Russo
Looking to create a secluded spot where you can curl up with a good book—or five? The Romboidale bookshelf from Pietro Russo might be just the thing! This rhombus-shaped shelf doubles as a decorative room divider, lending as much privacy as you have books to fill it.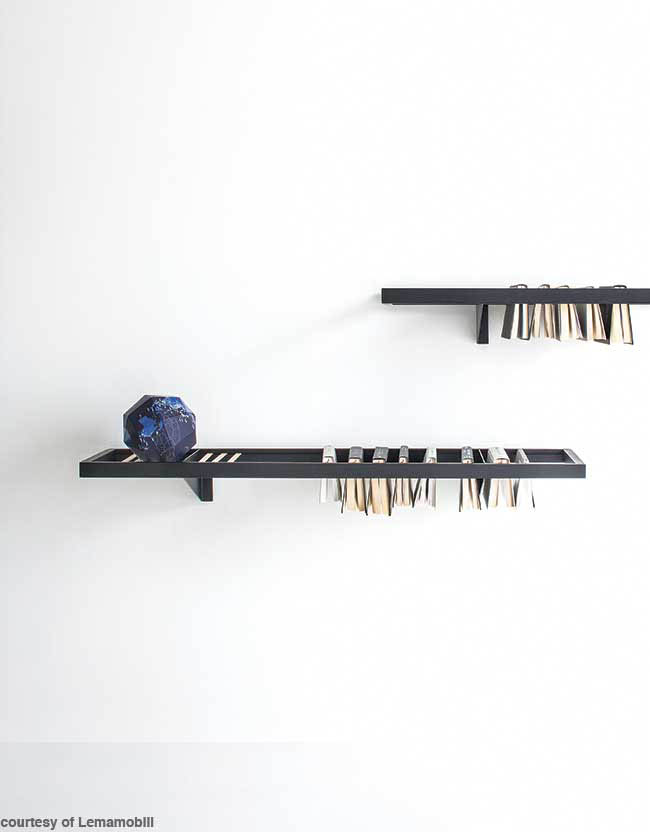 Booken bookshelf from Lemamobili
Doubling as a chic shelf and an unconventional bookmark, the Booken from Lemamobili is perfect for that bibliophile that has multiple books going at once.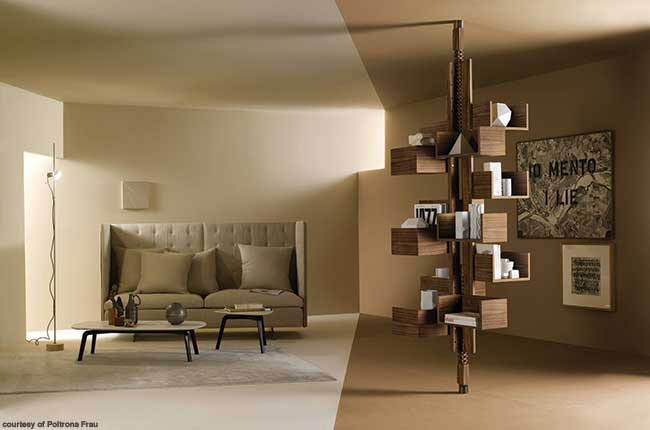 Albero from Poltrona Frau
Not one to be tucked away in a corner of the room, The Albero from Poltrona Frau is a freestanding piece capable of storing books at various levels.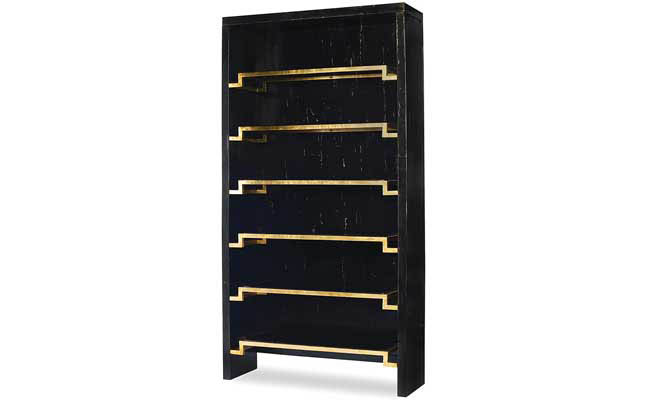 Augustus Etagere from Hancock and Moore
Looking as if it should be stacked with dusty tomes sporting well-worn leather spines, the Augustus Etagere exudes sophistication.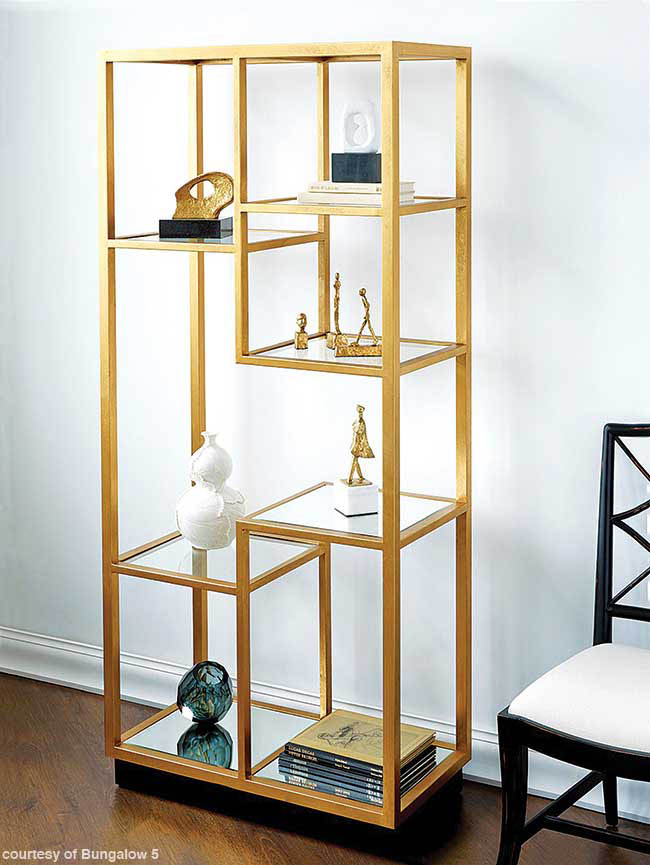 Haynes Etagere from Bungalow 5
Books can be magical enough on their own, but why not add a little extra sparkle? The Haynes from Bungalow 5 features beveled glass and mirror insets to give your storage space a twinkle.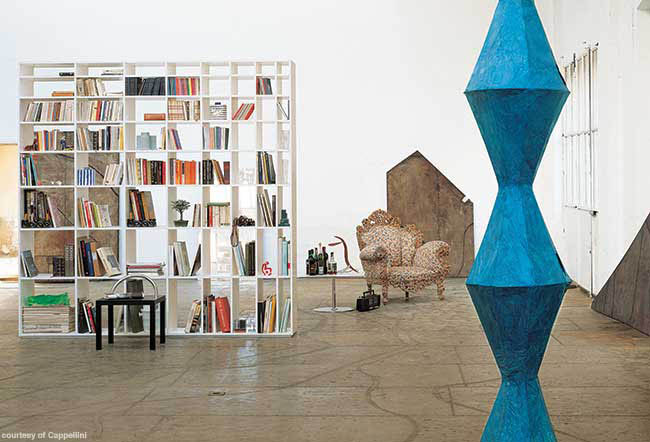 Bookshelf from Cappellini
Simple and practical, the Bookshelf from Cappellini is for avid readers looking to store a large collection. Open on both sides, it's ridiculously easy for bookworms to pluck their favorite title off of the shelf and burrow in for the night.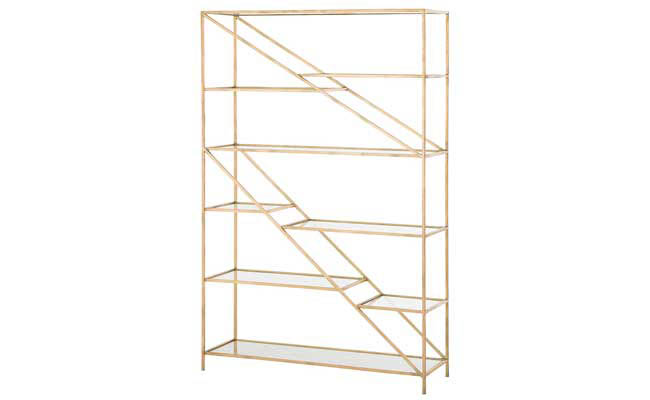 Ingram bookshelf from Arteriors
A solid iron beauty coated with a gorgeous gold leaf, the Ingram bookshelf from Arteriors is a classy pick.