Like every other room in the home, bathroom design ideas and trends come and go with the years. Since it's unlikely that you will be remodeling your bathroom every season, the most important thing to decide when remodeling is finding a design that you enjoy and that is compatible with your lifestyle. To that effect, we have compiled 10 different amazing bathrooms, their designs ranging from dramatic to spa-like, to give you a wide variety of bathroom design ideas for when you decide to take the plunge and transform your space into one of relaxation and comfort.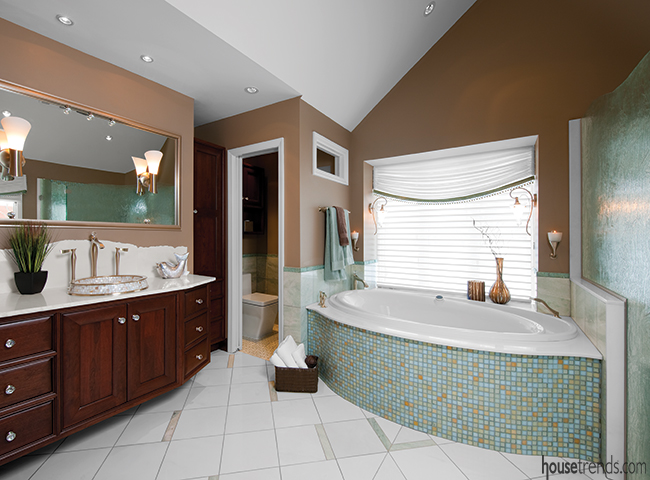 A large window allows natural light to shed onto this soothing master bathroom created by Willowbrook Design. The cool colored tile curving around the bathtub in addition to the sturdy cabinets and the elegant Mother of Pearl sink, all help to contribute to the calming aura of this space.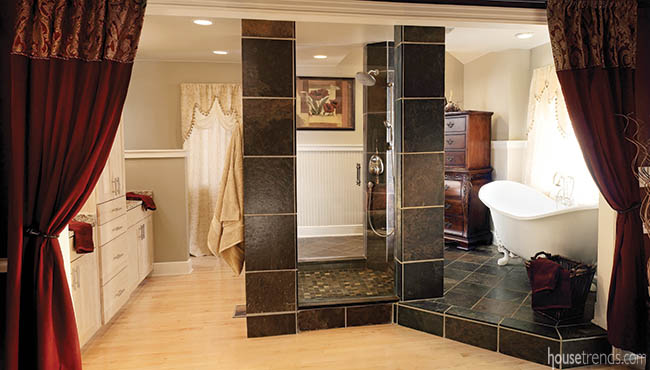 The rich colors of the drapes and the large, commanding tiles give this master bathroom, created by homeowners and designers Garry and Kathy Palmer, a regal feel, helped along by a chest of drawers tucked away in the corner and a classic white clawfoot bathtub.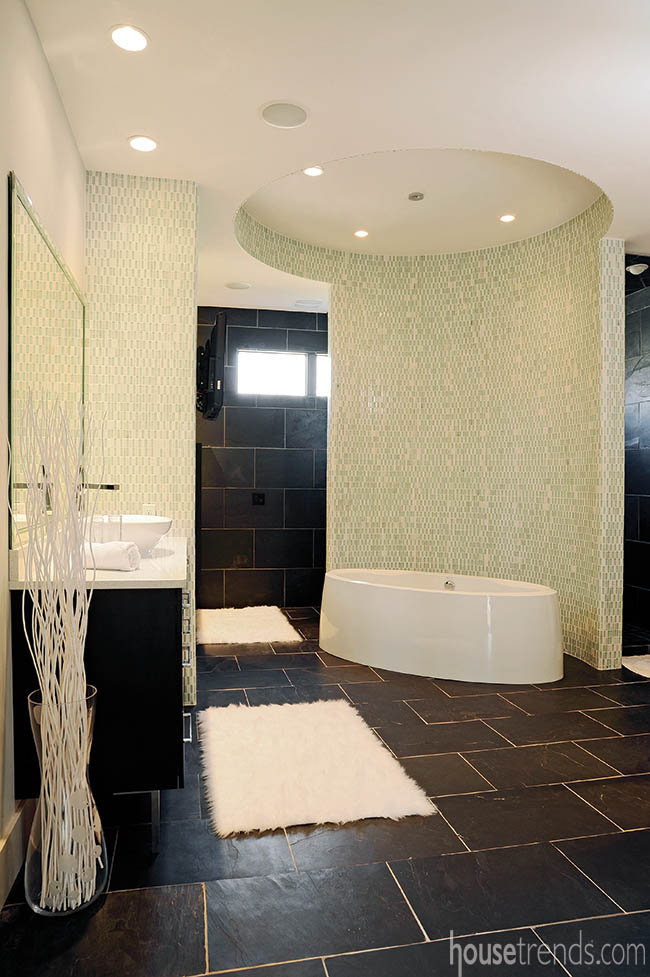 Rather than fuss around with opaque doors and stylish shower curtains, the builders at Novum Custom Homes decided to incorporate privacy measures right into the build of the bathroom. The curved wall, covered with colorful mosaic glass tile, creates a barrier between the bathtub and walk-thru shower.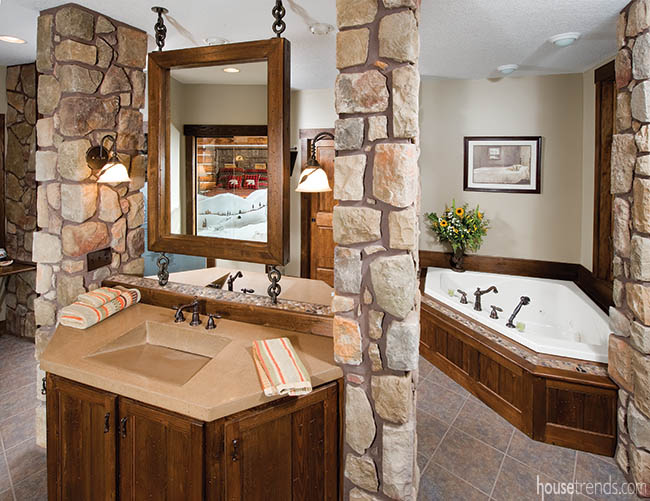 Designed by Notion, LLC., the dark wood and stone used throughout this area help to create a traditional lodge-like look, while a suspended mirror adds a touch of personality.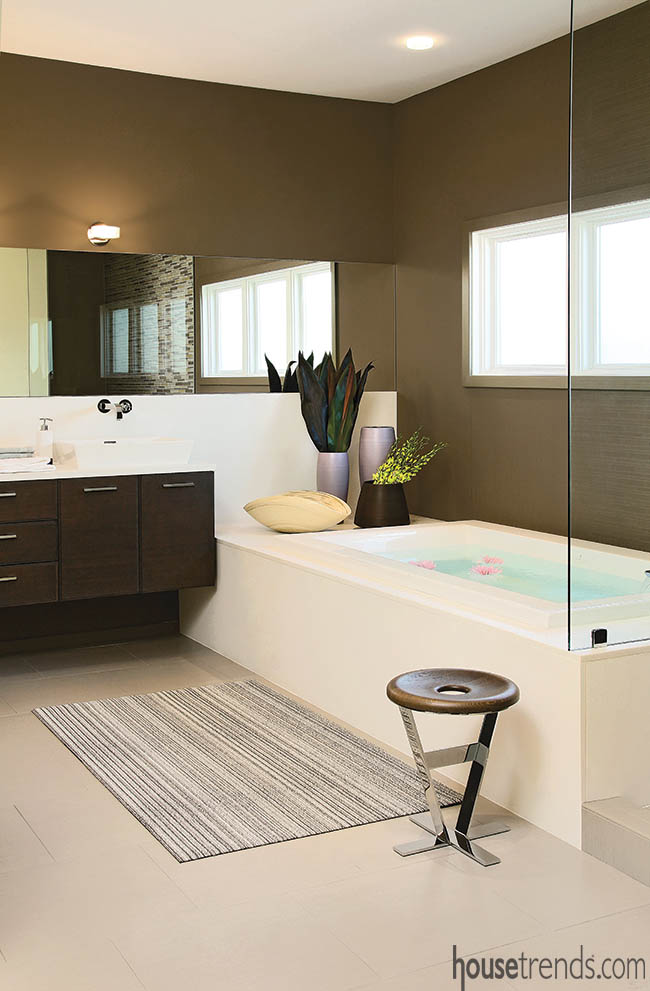 The color palette used in this particular master bathroom, which was designed by Voltage, Inc., focuses on calming browns and whites, which when paired together, create a calming atmosphere that would put any spa to shame. Helping to further reinforce the spa-like atmosphere is a muted lighting design and a lack of bright wall art.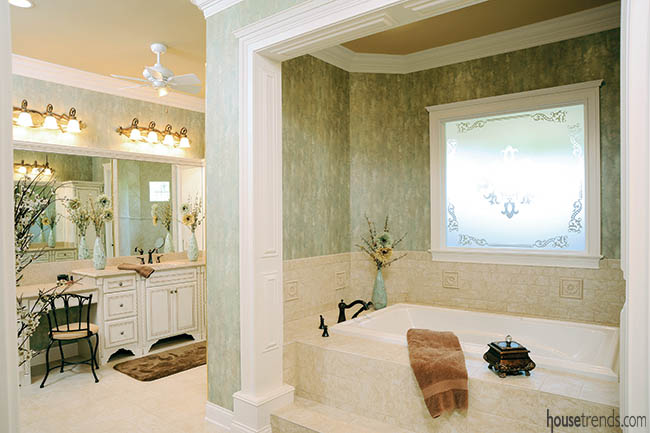 This bathroom really embraces a spa-like atmosphere with a bathtub situated back in its own alcove, surrounded by calming colors.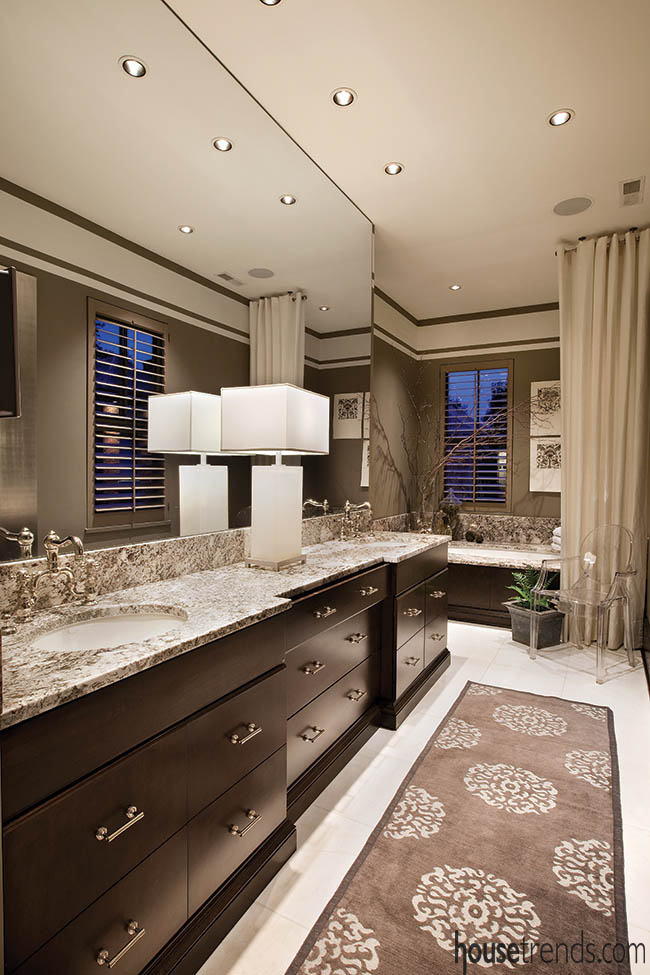 The patterned carpet, paired with the lamp, adds a little personality to this bathroom, which was built by Heinlen & Follmer. These accessories also help to take this space out of the stereotypical bathroom design and introduce a new way to decorate a bathroom.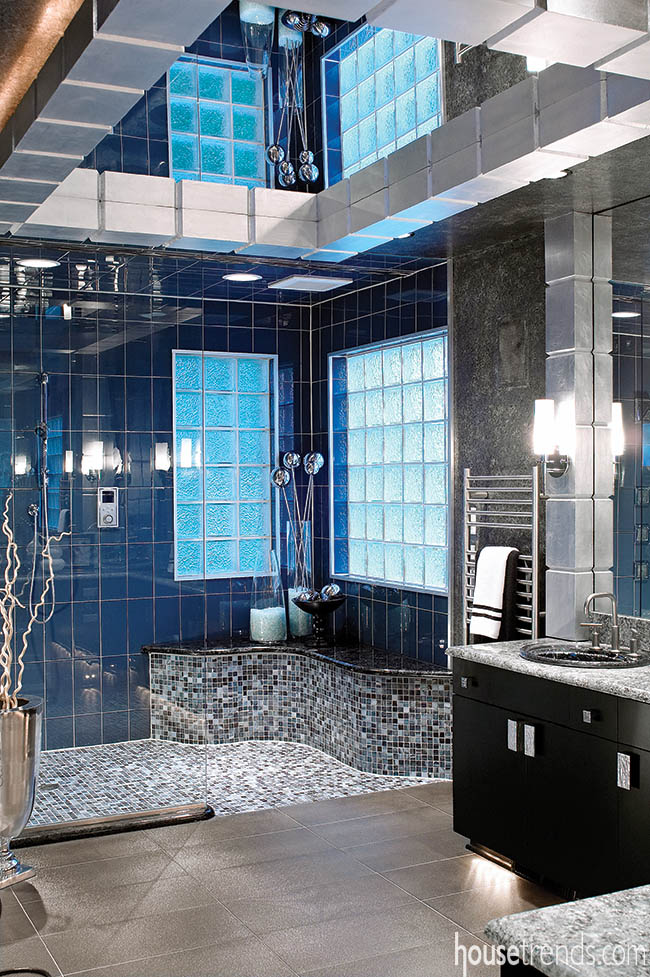 Unlike most master bathrooms that use warm colors and neutrals, this bathroom created by Remodeling Designs goes totally against the grain with shocking blue walls and black cabinetry, all of which is reflected in the mirror embedded in the ceiling, which creates a colorful optical illusion that enlarges the area.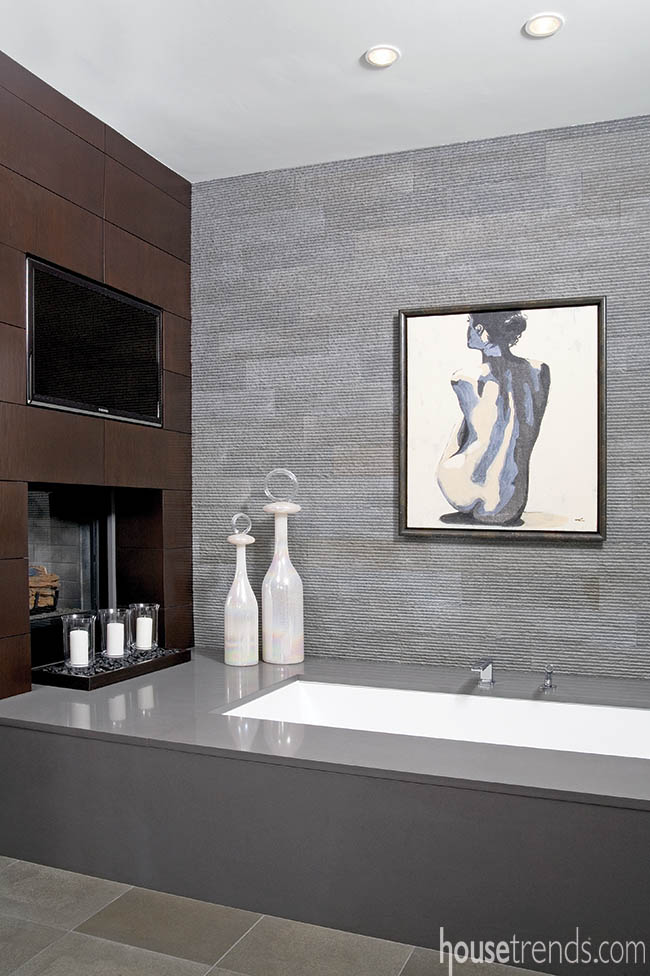 The clean lines and basic colors used by interior designers George T. Mazas and Stephan Grgic in this design help to give it a simplistic feel, further enhanced by the lack of colorful decorations.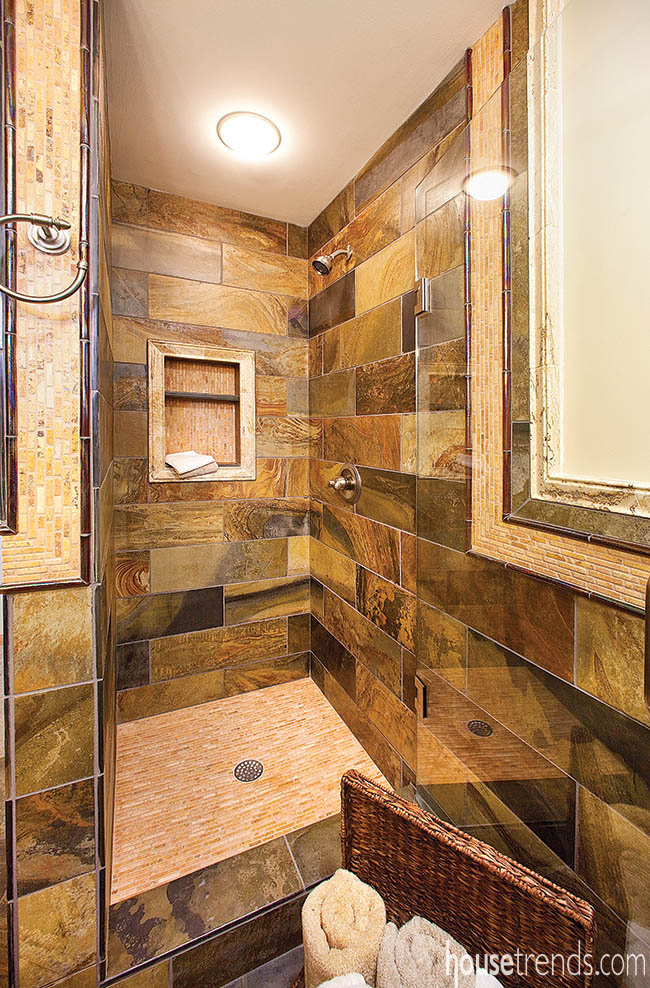 This bathroom, designed by Van Gogh Capabilities, is equipped with a mix of dark, earth toned stone and tile, a design that creates a very dramatic look.
Whether you're in the process of building the master bath of your dreams, renovating a lower level bathroom or simply mulling over potential bathroom design ideas, we hope that you found some insight or enjoyment in pursuing these sanctuaries. To find local professionals doing work like this, or with their own unique bathroom design ideas, check the list below and get one step closer to creating your dream space.