After her kids had outgrown story time and moved on to college and careers, one Hyde Park homeowner decided it just might be time to unlearn the lesson that childrens' books teach us: to put others first. After years of revolving around the wants and needs of others in the household, she asked herself an unfamiliar question: "What do I want versus what does everyone else need?"
It made sense to Prisbet Yanes, senior kitchen and bath designer for Evolo Design, that the couple would want to address a bathroom remodel. "The bathroom is where you start your day and where you end your day," she says. If you are putting your needs first, this seems like a logical place to start.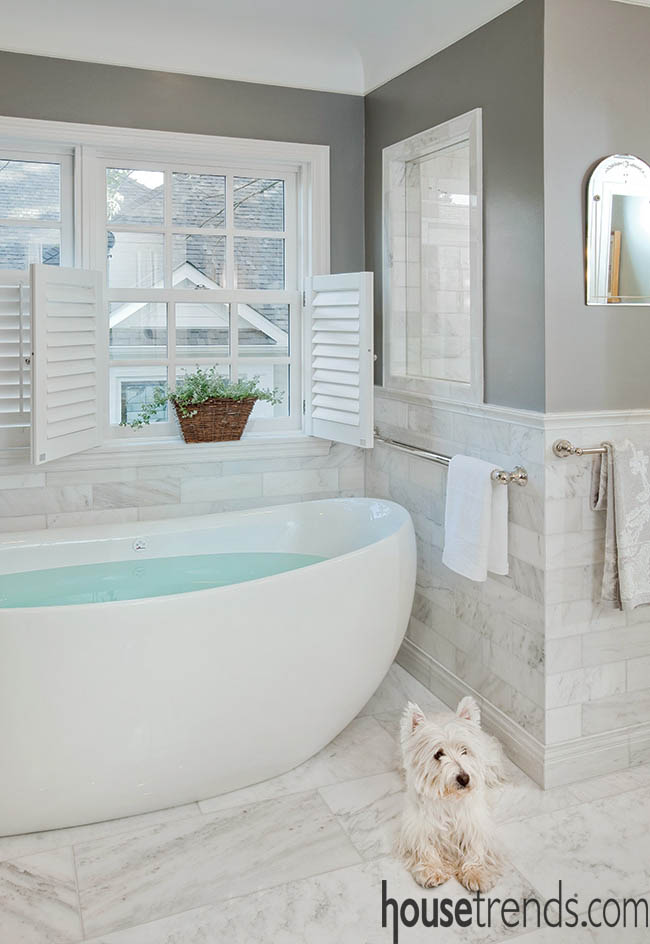 Although you'd never know it when looking at the finished space, a tub was not part of the original plan.
"We did not design the room around the tub," Prisbet says. "It came late in the process."
Before the remodel began, the master bath was the only bath in the house that didn't have a tub. As an avid gardener, once she gave herself some time to think about it, the homeowner realized a good long soak after an afternoon digging around in the dirt had definite appeal.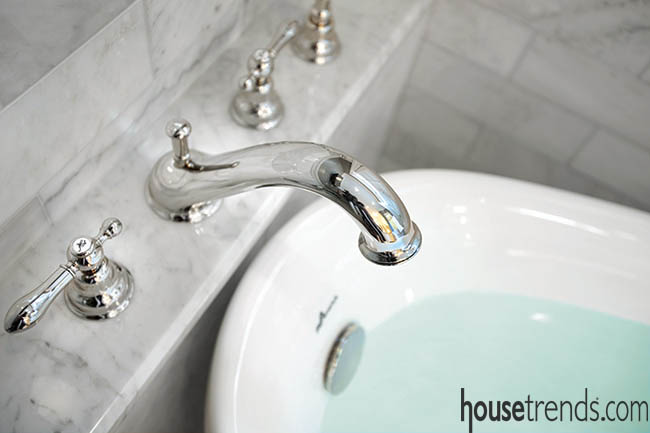 The designer recommended the homeowner try on as many tubs as it took to get the perfect fit, saying the process is similar to buying a pair of shoes. Eventually she selected an Americh air tub.
"It's the most comfortable tub I've ever been in," says the homeowner.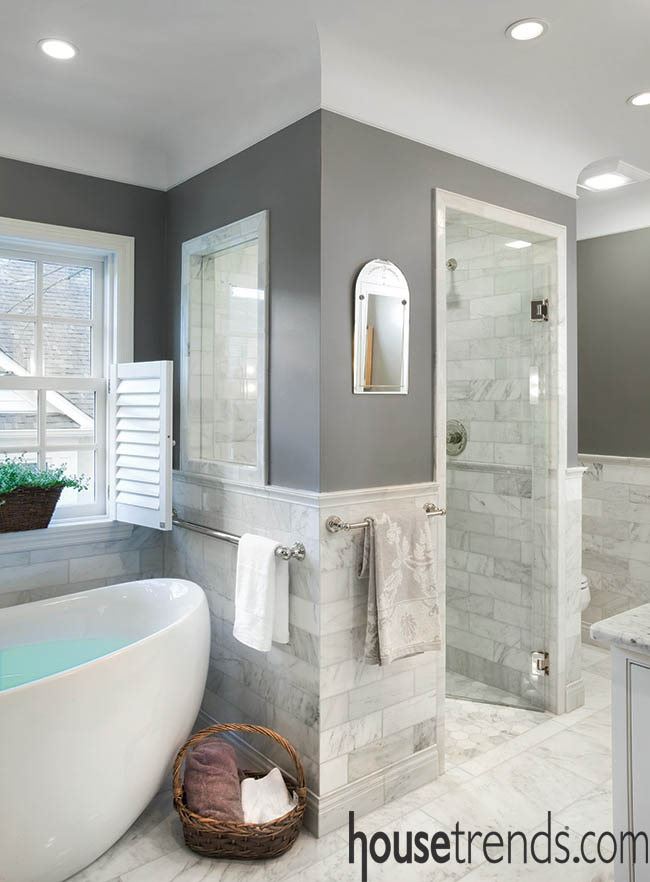 A previous owner had taken out an original window in the bathroom—the only source for natural light in the space—and bricked over the opening.
"We missed that window," the homeowner says. "A bathroom with natural light has a whole different feel than one without."
When they replaced the window, it became clear to the team that the space now had a perfect spot to place a soaking tub.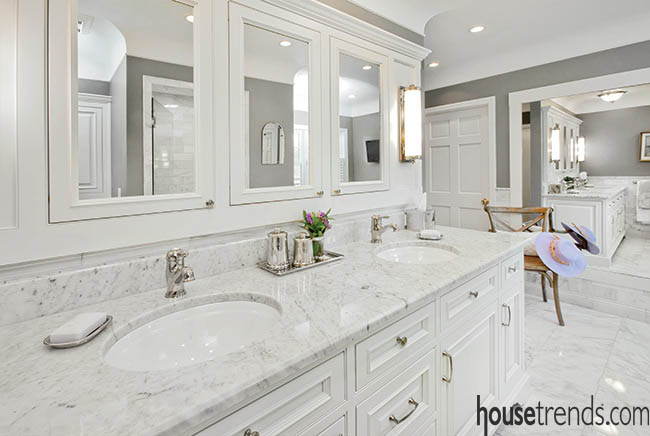 The new space glistens with multiple layers of Cararra marble wrapping around white cabinetry and accented with soft gray walls. The effect is monochromatic but rich.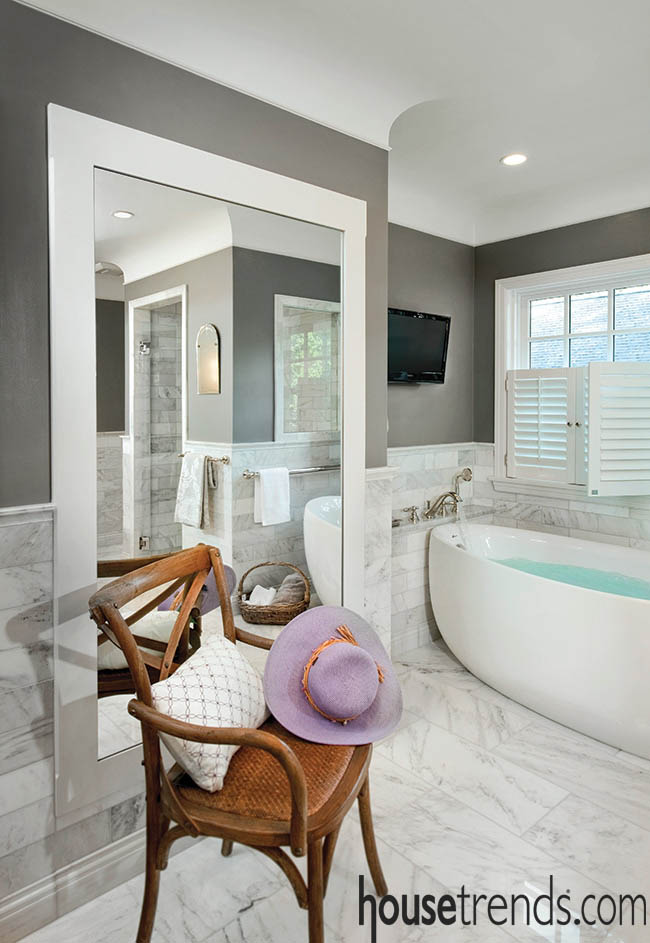 A large six-foot-tall mirror was placed near the entrance to the bath. The designer placed it there instead of another cabinet or shelving to "uncrowd the space" but she also had another reason in mind.
"I love a full length mirror in the bath where you can see yourself head to toe," she says. "It's a here-I-am look at yourself."
The homeowner agrees with the philosophy behind the mirror saying in the end, "it's all about respecting yourself."
Now that's another lesson to teach your kids. Or grandkids.