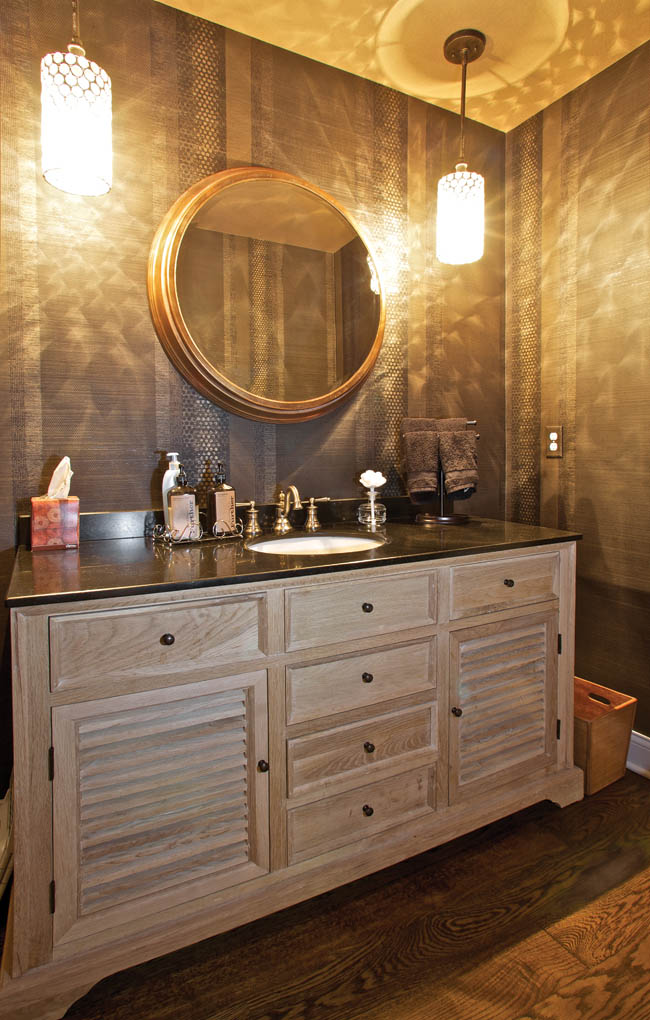 When these homeowners came across this outdated 1950s Oakwood home, they could never envision their life there. It was cramped and crowded, and the design was a throwback to an era long gone. Now, though, after a few remodels, they've come to love this house that they call home.
In addition to a kitchen remodel, the powder room and master bath in this home received new looks as well.  Like the kitchen, the powder room was relocated and redesigned; a window was closed off and turned into a wall.
The homeowner wanted a powder room with a 'wow' effect, and she got it in spades, with the black granite sink and the dramatic copper wallpaper on the ceiling resembling the pigskin of a football.  "The lighting is terrific; it has a little shimmer to it," she says.  The oak hardwood flooring correlates with the entire downstairs.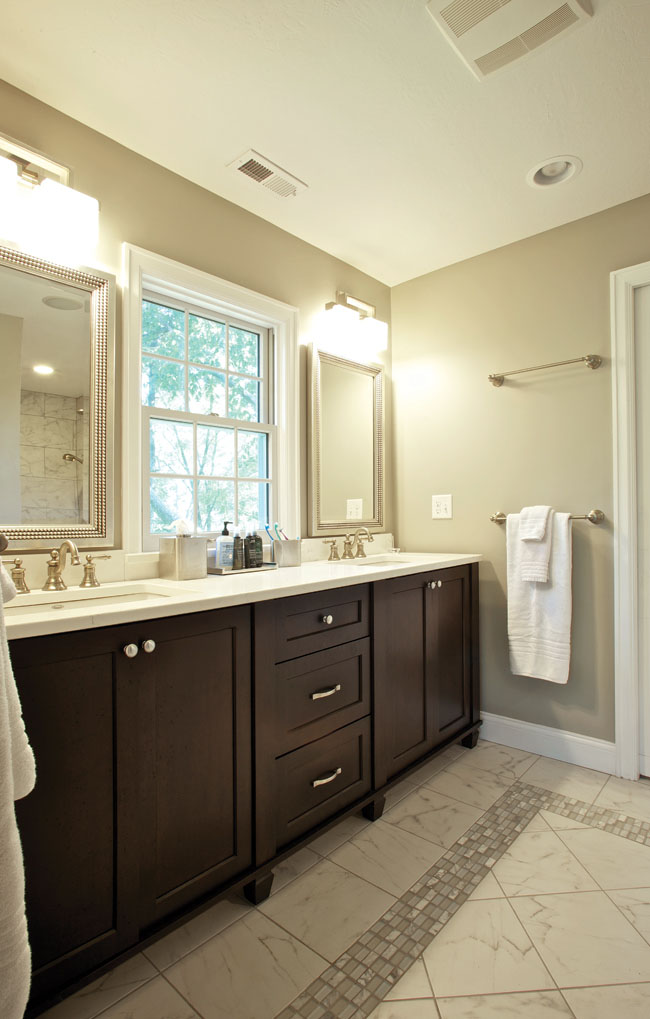 Like the original kitchen, the master bathroom was incredibly out of date.  The homeowners turned the bedroom on the other side of the master into a large closet/dressing room.  "This serves as the transition space between the master bedroom itself and the master closet and creates a nice flow for getting ready in the morning," says Matt Jones, Production Supervisor with Greater Dayton Building and Remodeling.
"The master bathroom is in the same general location, but you would not recognize it from one version to the next," he says.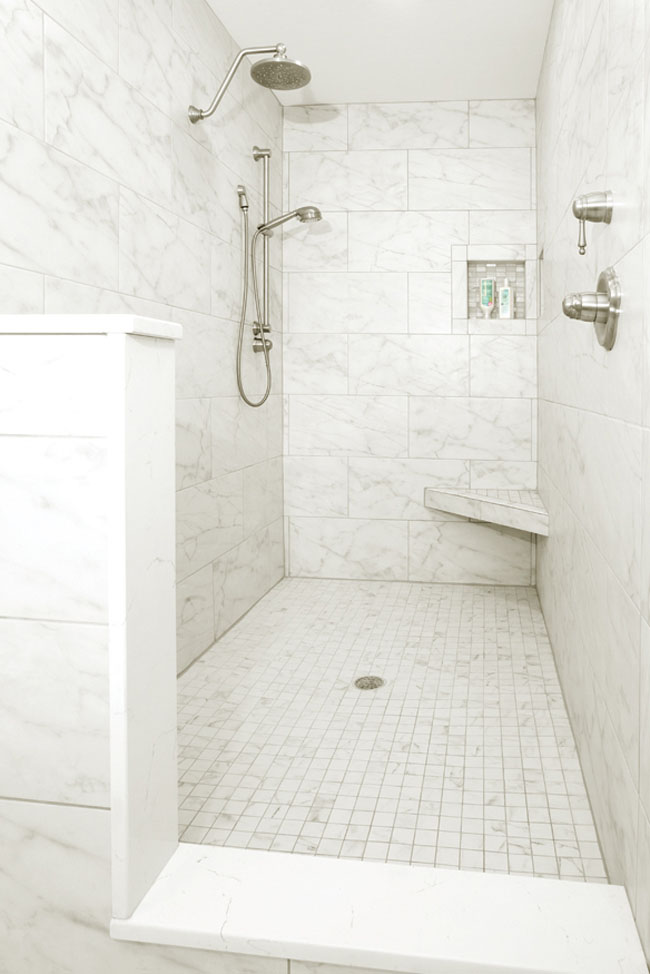 The oversized walk-in shower includes a rain showerhead, as well as a walnut vanity cabinet with two sinks and a creamy quartz countertop.
"While the bathroom is not enormous, it has everything you need," says the homeowner.