For most people, souvenirs from their world travels range from costly original oil paintings to tacky plastic key chains and everything in between. But one Westerville couple, who wanted to be reminded everyday of how much they enjoyed the simplicity and elegance of the San Ysidro Ranch in Santa Barbara, California, brought home details of its sea-inspired décor.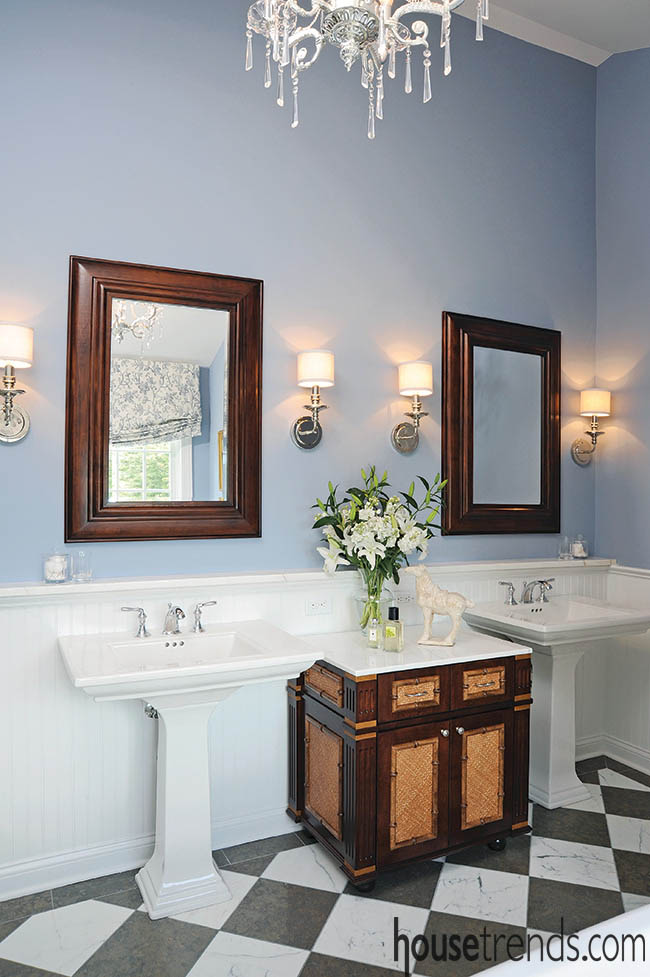 "We fell in love with the 1940s Hollywood glamour of the cottage we stayed in," recalls the homeowner. "The cool marble, custom cabinetry and beaded board trim really spoke to us and we knew it was right for our bathroom remodel, which was already underway," she notes.
Frequent international travelers, the couple had moved into their Highland Lakes home four years ago and had already begun working with design-build remodeler, J.S. Brown & Co., to modernize the kitchen, outdoor area and master bathroom of their 20-year-old Cape Cod.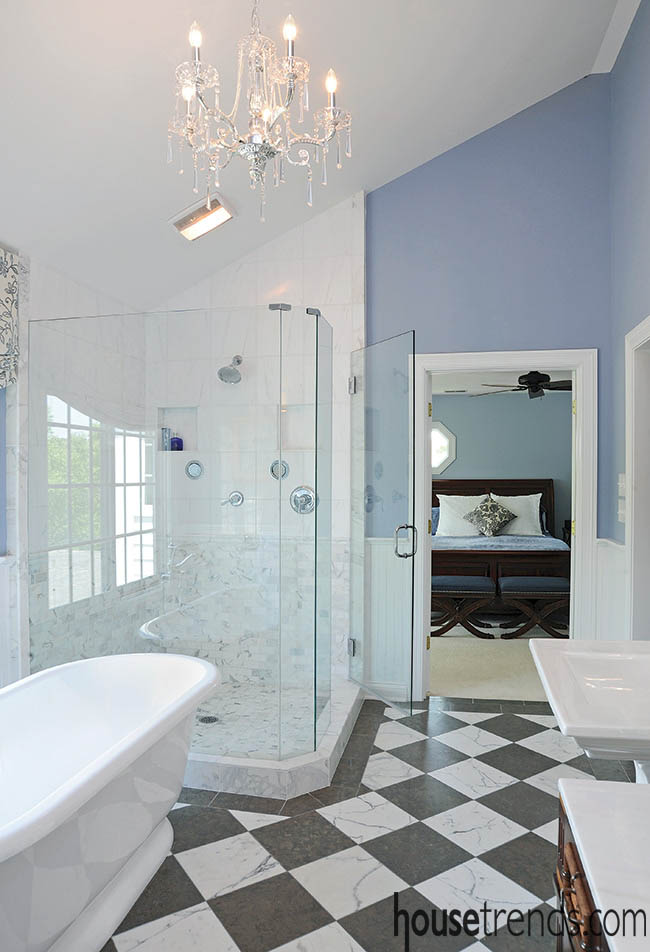 The enlarged, frameless shower, freestanding soaking tub, new window and pedestal sinks all contribute to the open, airy ocean-side ambiance of the finished space.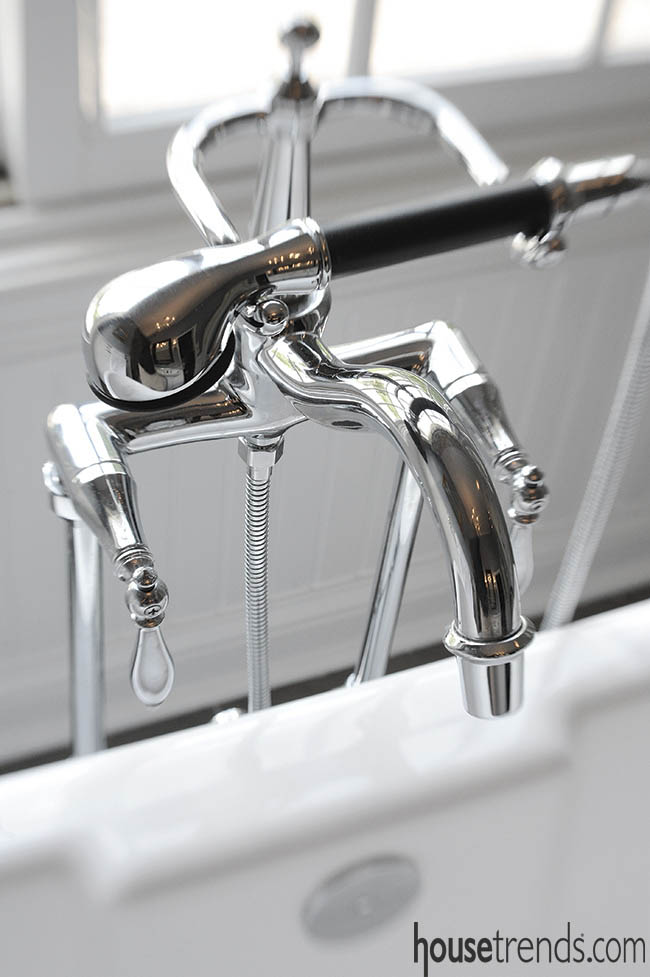 "Brown's designer, Stefanie Ciak, is not only very talented, but patient, too," says the Westerville resident. "Although we were pretty specific about the types of materials and finishes we wanted, Stephanie brought our ideas to life by using CAD (computer-assisted design) that gave us a virtual walkthrough and really helped us see how everything would fit together.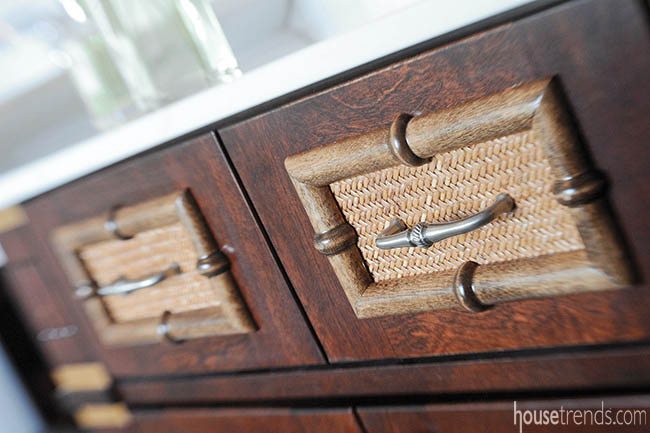 The unique cabinet between the pedestals, based on an antique dresser in the cottage, was custom built by Trail Cabinet and features a marble top, matching the around-the-room shelf.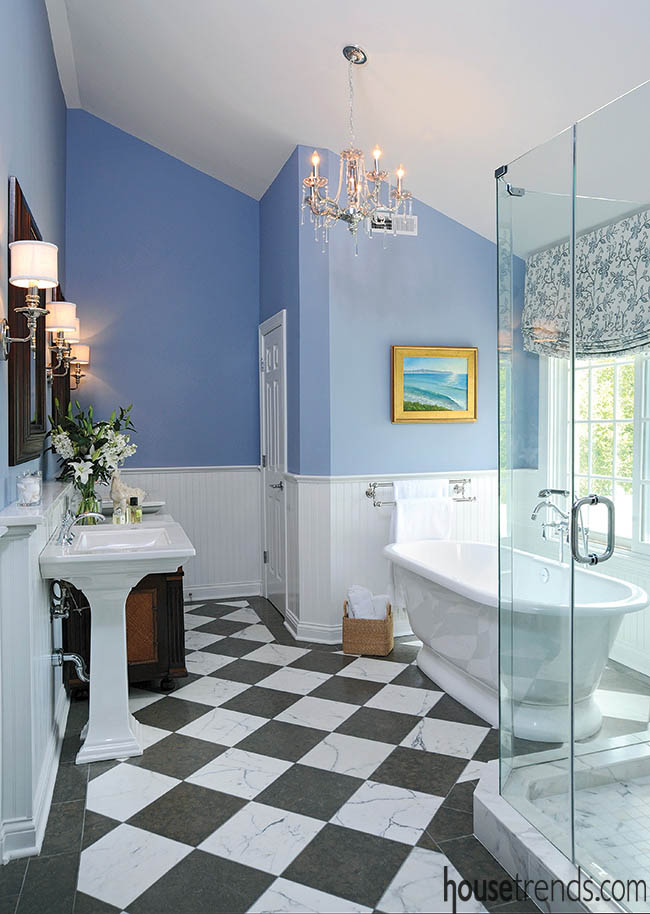 The homeowner, who wasn't sure a bathtub was needed, now finds that the Victoria & Albert, double-ended volcanic limestone and resin "soaking vessel," overhung by an graceful chandelier, is the centerpiece for the room.
"Vivien Leigh and Lawrence Olivier were married at San Ysidro Ranch and the Kennedys honeymooned there; now, every day my husband and I can enjoy the same sophisticated, yet relaxed elegance they experienced!"