A move isn't an easy thing to do, but moving from a 1913 home with dark wood and stained glass windows to an extremely open, light colored contemporary home is a big change to adjust to. Yet, that is just what Jessica Proud and her husband and son did. Their new Bellbrook home is 5,000-square-feet of natural materials and unique accessories, rooms that awe guests the moment that they step into them, particularly, their stunning bathroom design.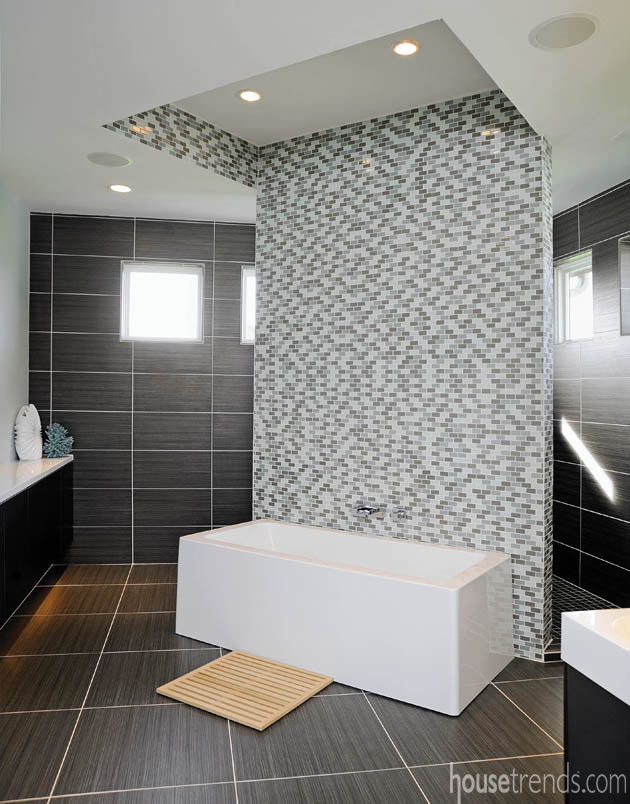 The tile used for the master bath flooring is large 18×18-inch porcelain tile from Daltile's Noir Linen collection. The size and color stand in stark contrast to the miniature tile pattern used along the column that holds the tap that feeds the bathtub and also provides separation between the bath and shower area. A feature Jessica loves in her master suite is the heated flooring, which is programmed to a certain temperature throughout the day. It gives the light room a warm feel, especially right after stepping out of a hot shower or bath.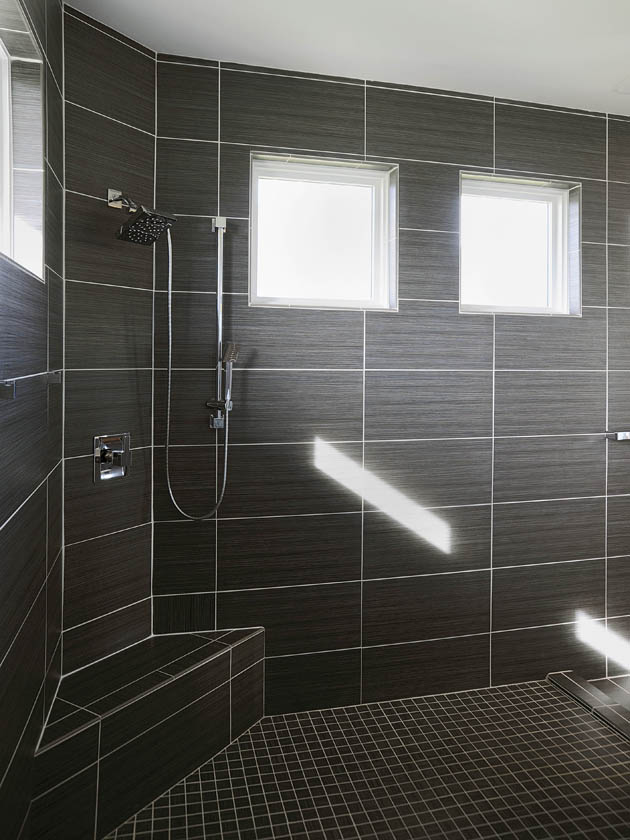 The same slabs that were used as flooring were used along the wall and into the shower just in a smaller size giving the room contrast and dimension. The dark tile complements the rich gray tone of the unique UltraCraft Shark thermofoil vanities.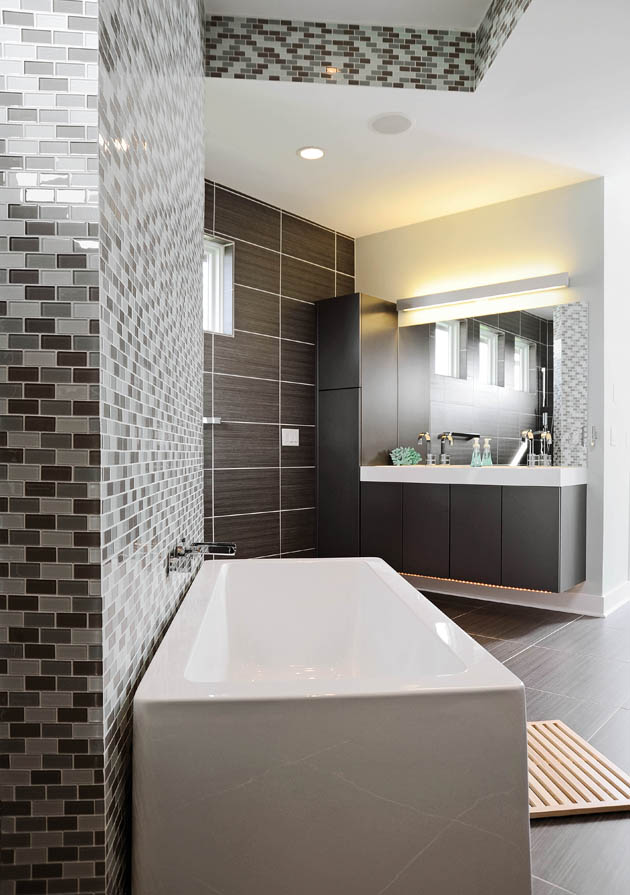 The bathtub, as one solid color, definitely pulls focus in this room that has designated patterns and side-by-side color schemes.