It is thought that the first individual size bathtub—a 5-foot-long piece of pottery—was enjoyed on the Greek island of Crete somewhere around 3300 BC. It is said that a few thousand years later—in 500 BC—citizens of Rome were encouraged to bathe daily, but typically the cleansing occurred in a public bath. Those few who were wealthy enough to afford a private bath enjoyed bathing themselves in a sort of luxurious private pool.
Flash forward a few thousand years. Thankfully today, private bathing is commonplace, but, similar to the stunning spaces that host them, the selection of bathtubs in which to bathe is anything but. Keep it simple and join the millions who purchase the most common style of tub sold today—a 5-foot wall-to-wall built-in model in white or biscuit. Or treat yourself like a Roman emperor and enjoy one of these lavish soaks.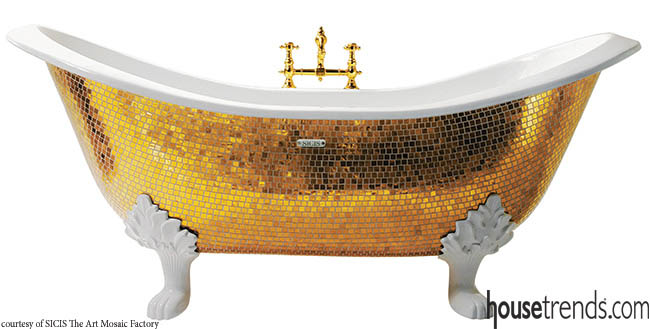 Freestanding bathtubs, including the classic claw foot, pedestals, and styles supported by legs of sorts, typically need wall or floor mounted faucets.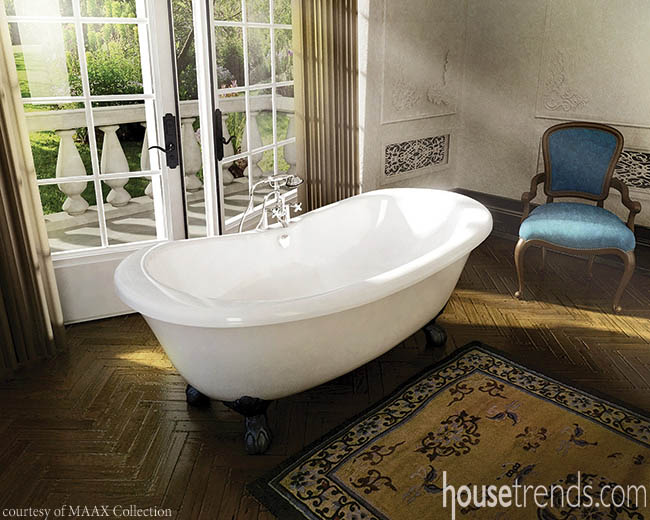 Due to the fact that it isn't tethered to a bathroom corner, this freestanding bath comes with a gorgeous view.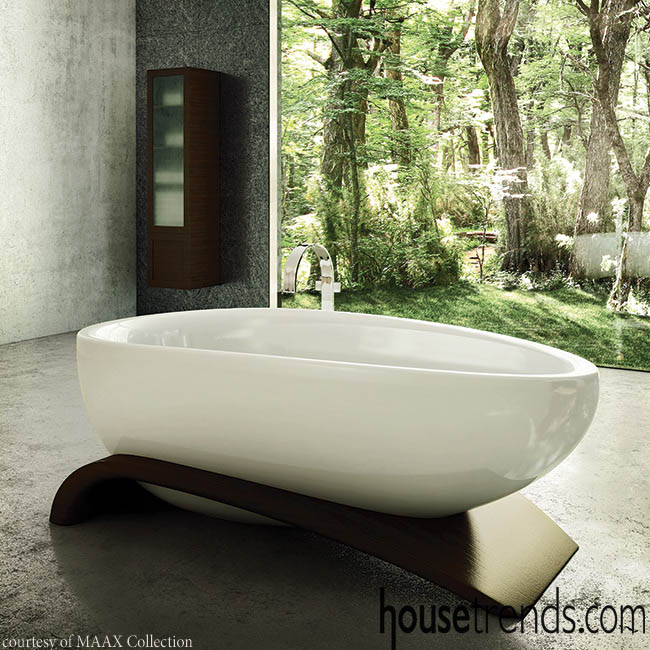 With a gently curved interior and stellar scenery to enjoy, this bathtub gives the final word in relaxation.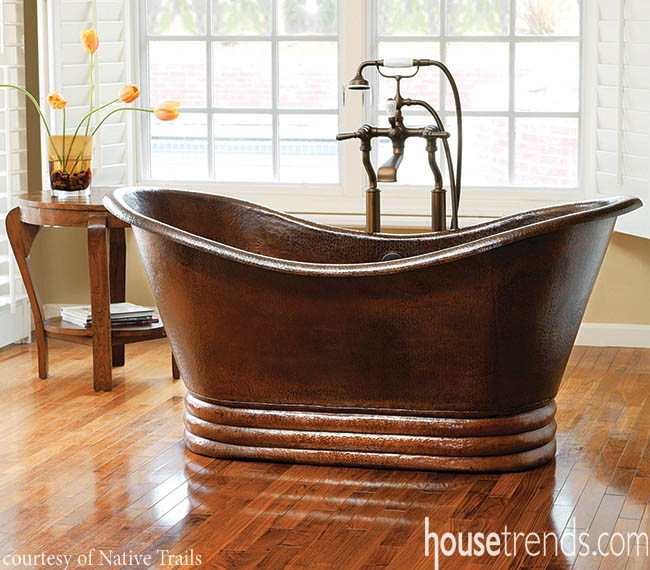 Copper, stainless steel, and vessels carved out of natural stone filled with warm water create a rustic getaway when "ordinary" just isn't for you.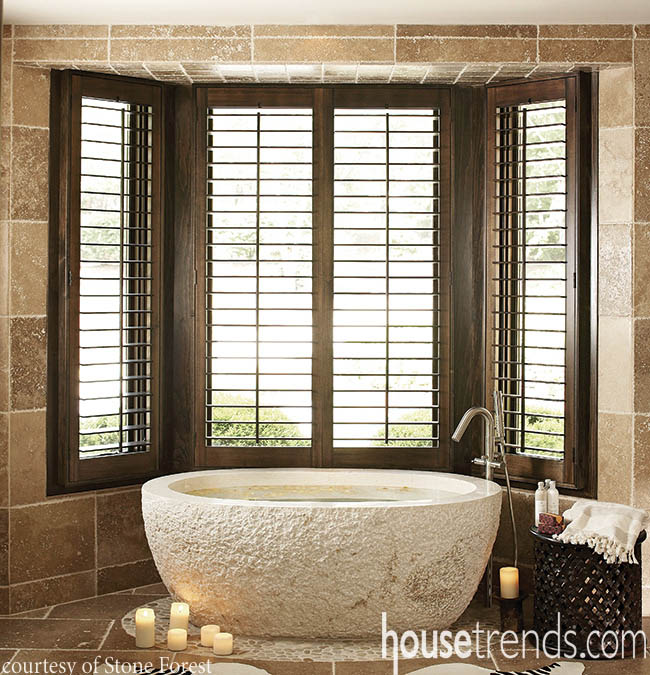 Some bathtubs aren't just functional, they're also a work of art, and this beauty is no exception.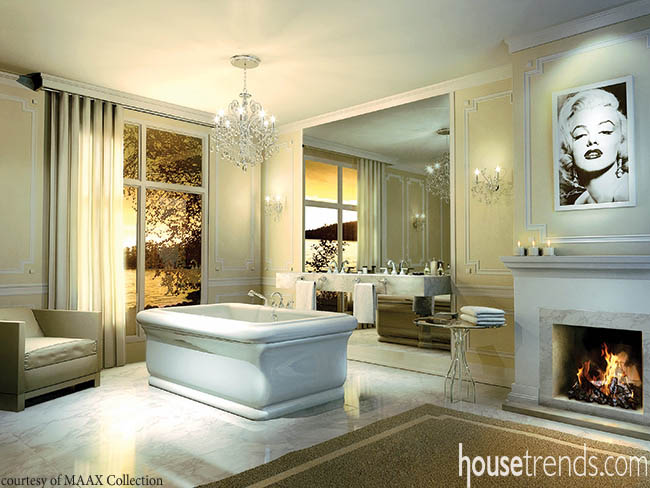 Clean lines in crisp white never fail. Take an updated, yet traditional style to deck your space out with a timeless and classic design.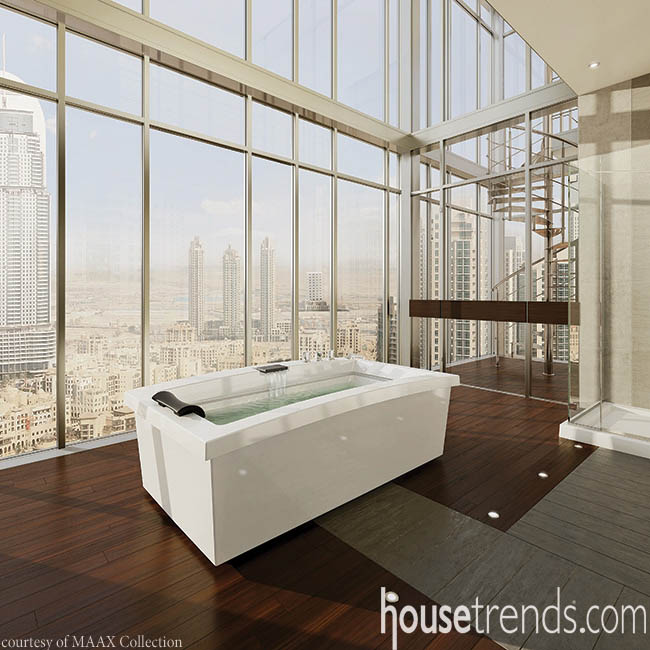 White bathtubs generally send off signals of simplicity, but with bold, thick lines this tub gives off powerful vibes and refuses to fade into the background.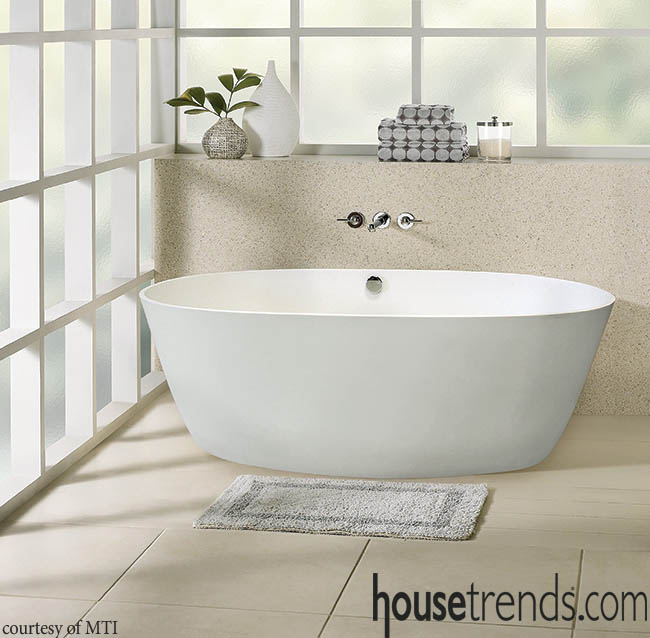 A white tub and neutral surroundings creates a soothing atmosphere to unwind after a long day.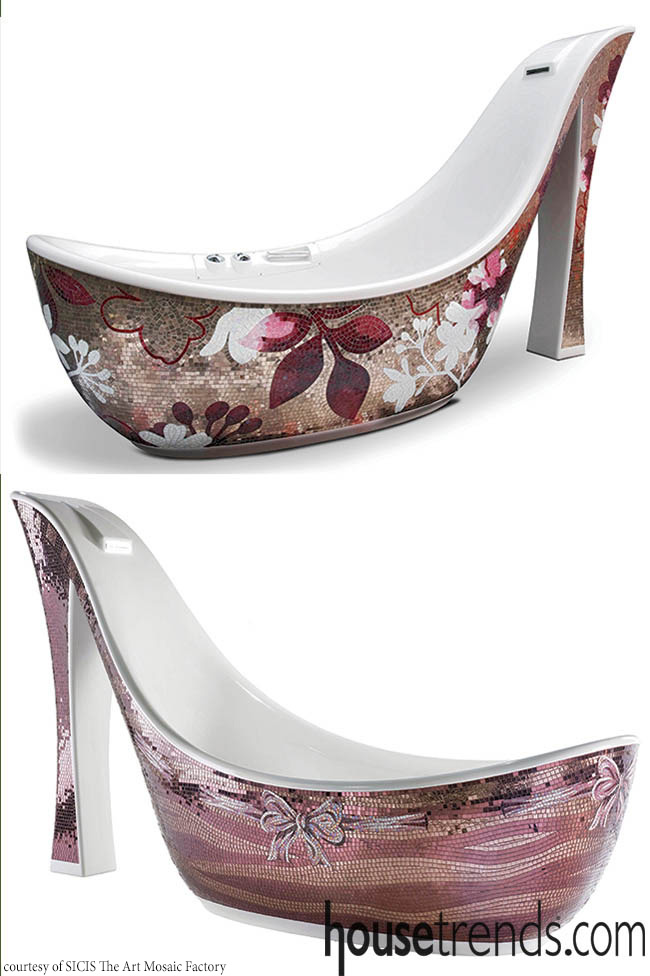 Pop open a bottle of champagne, light a candle or two and sit back and indulge in these productions that have a clear intent to pamper.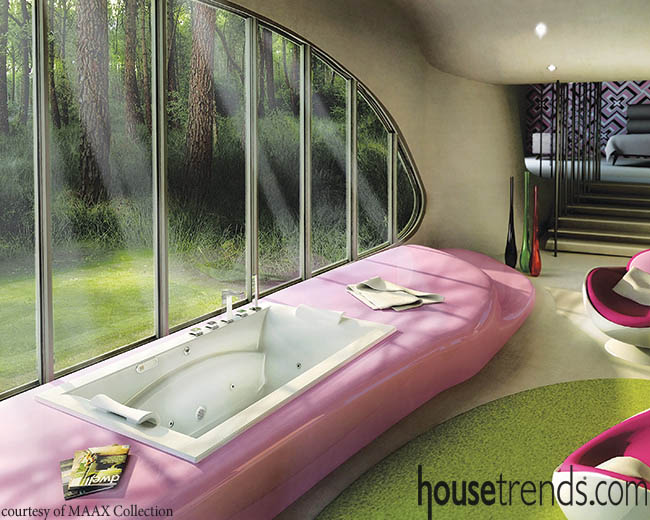 It's all about pretty in pink for this bathroom. Various shades of the rosy hue add excitement and glamour to the space.