As far as style and personality go in the interior design world, the chair is a rock star and a hard working piece of furniture.  As a category, chairs offer a long list of options in arms, legs, sizes, shapes and materials. So before you pick your seat (we couldn't resist), we've provided a "resume" of the most popular and commonly used chairs.  Let's look at the qualifications of each candidate: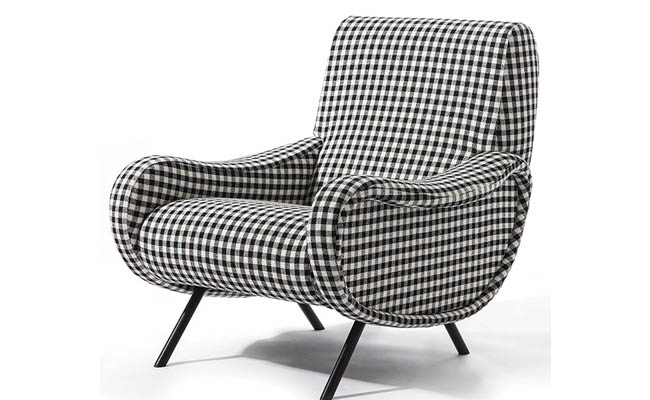 Club chair
Job description
Designed for comfort, this armed chair is intended for "long sits" while reading or snoozing.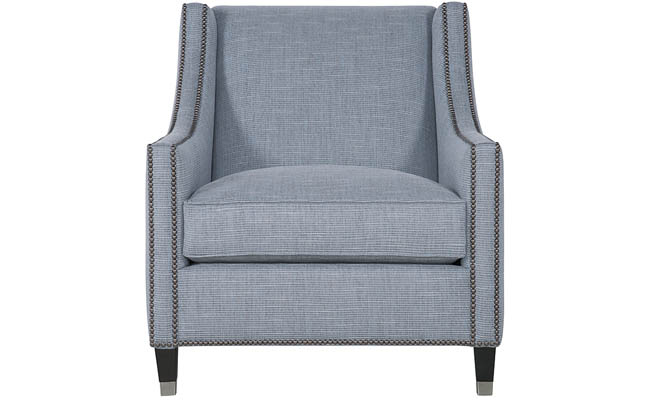 Very often this chair is purchased in pairs to complement the sofa or sectional.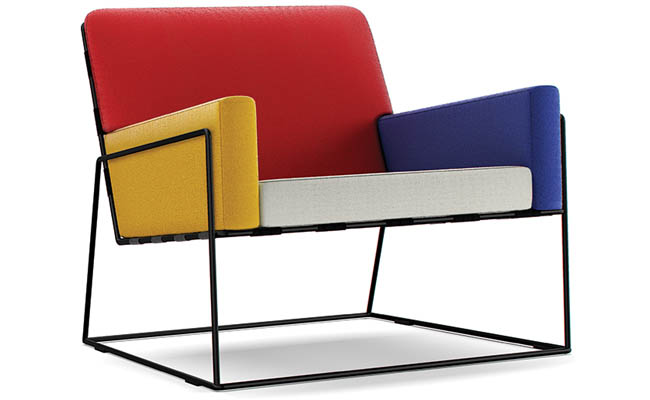 Accomplishments
The club chair is appreciated for its deep seat and full upholstery on the seat and back.
Many times the club chair is accompanied by an optional ottoman.  You will need an additional 30-36" of depth in front of the chair so be sure to measure.
This chair is often seen sporting leather upholstery and nail-head trim when it fits the style of the room.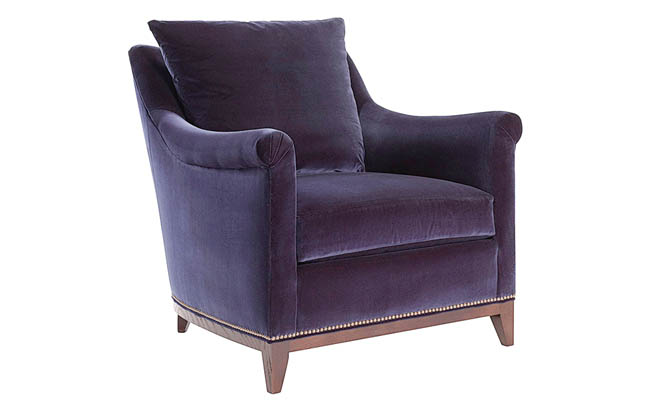 Work history
This chair performs well in a variety of room styles making it a team player among other furniture pieces.
Once associated with men's clubs, because of its name, it actually originated in France and was called fauteuil confortable:  comfortable chair.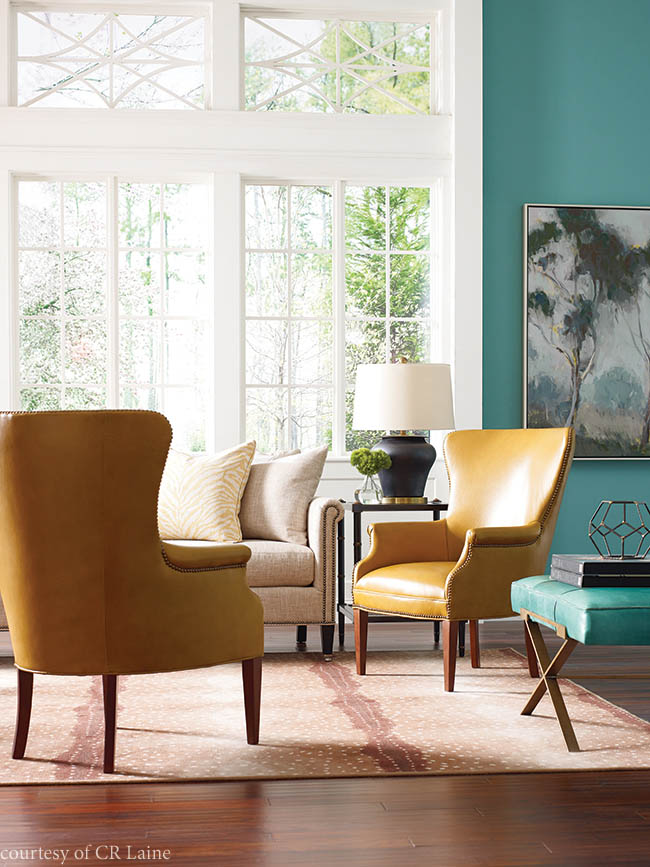 Wingback chair
Work objective
This is a commanding chair that comes off as handsome and dignified in its more traditional and classic form.
Known for its winged sides and tall back, the stately scale of the wingback makes it a great compliment to most sofa sizes.
Areas of expertise
The wingback has done a great job reinventing itself with contemporary versions, which are ideal for today's home.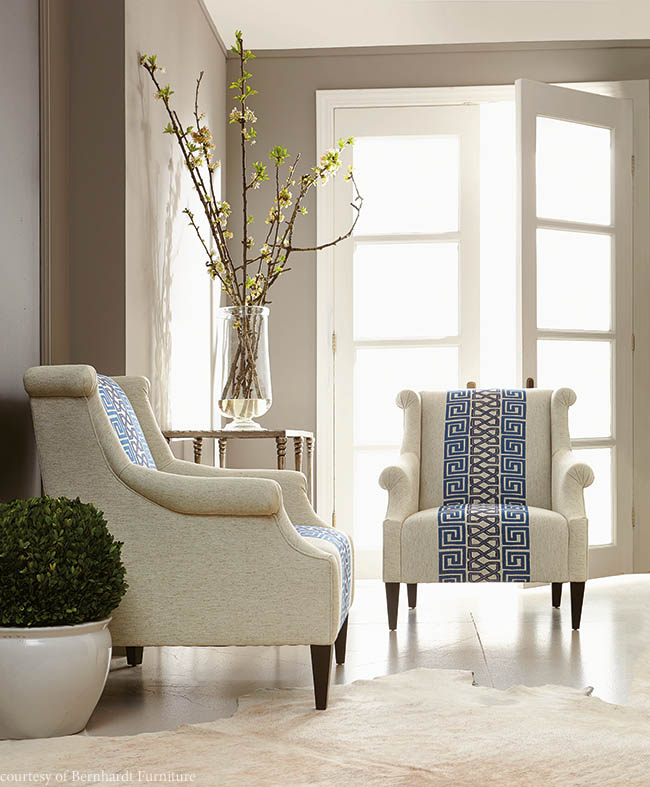 Skills
While dramatically stylish, the wings on this chair were originally meant to protect from winter time drafts, as well as roaring fires when perched next to the fireplace.
Of any piece, the wingback will always look great flanking the fireplace.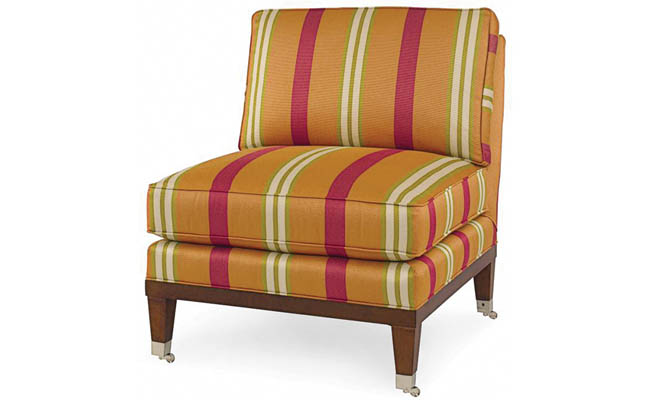 Slipper chair
Professional responsibilities
An armless, upholstered chair with a low seat (about 15" high versus the standard 18" of most other chairs) that was originally used most in bedrooms because the height is comfortable for putting on socks and shoes.
Based on its style range, the slipper chair has been promoted to rooms all over the home. Its low seat works beautifully with mid-century furniture that is so popular right now.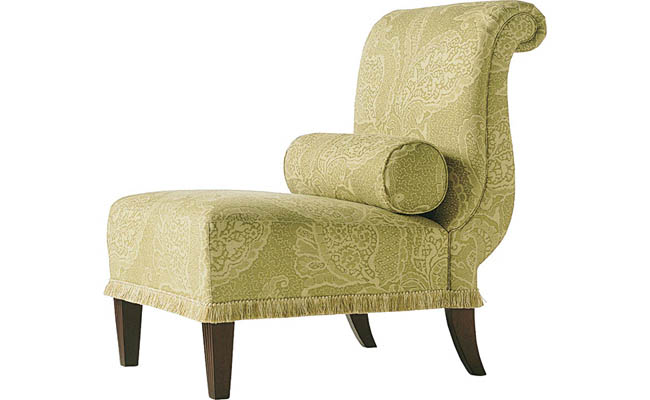 Key qualifications
Because this chair is armless, the compact size makes it perfect for small spaces and petite people.
With no arms, the open sides offer a spacious seat perfect for kicking off shoes and curling up with a kindle.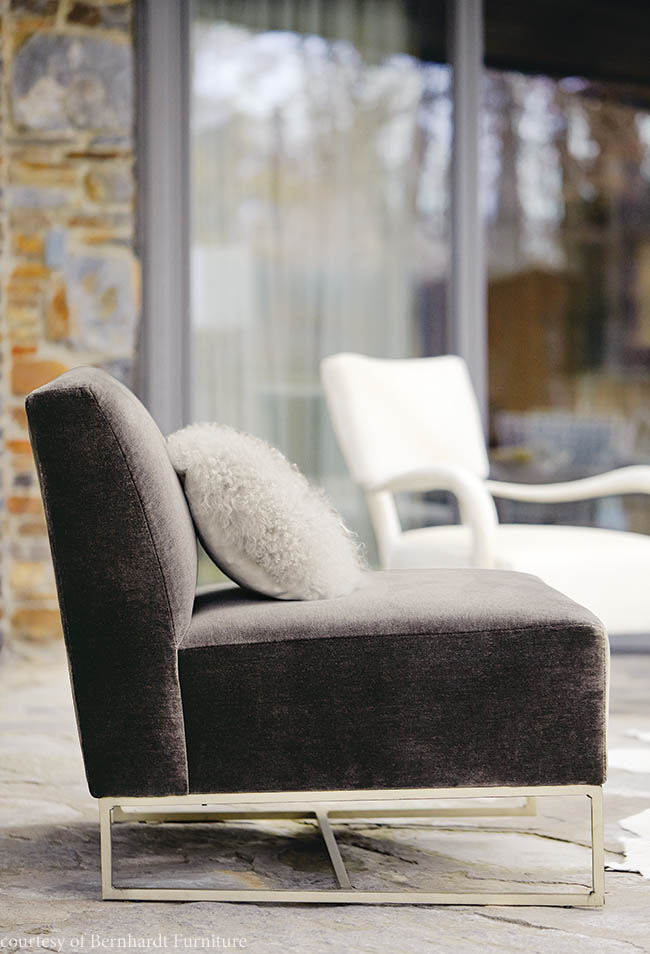 Honors
The sleek armless design of this chair gives it big style points.
In living rooms, these chairs beg to be used in twos sitting side by side for impact.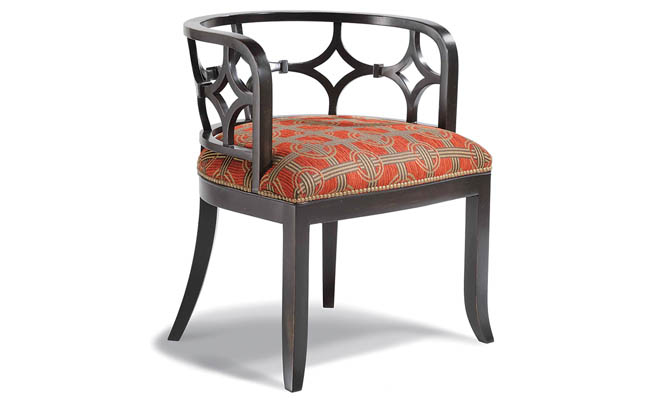 Occasional chairs
In living rooms, these chairs beg to be used in twos sitting side by side for impact.
Work function
Considered an accent piece, occasional chairs run the design gamut from super fancy to downright primitive.
An all-around workhorse, the occasional chair is just that—the seat that steps up and fills in for any and all occasions like holidays or parties when you need additional seating.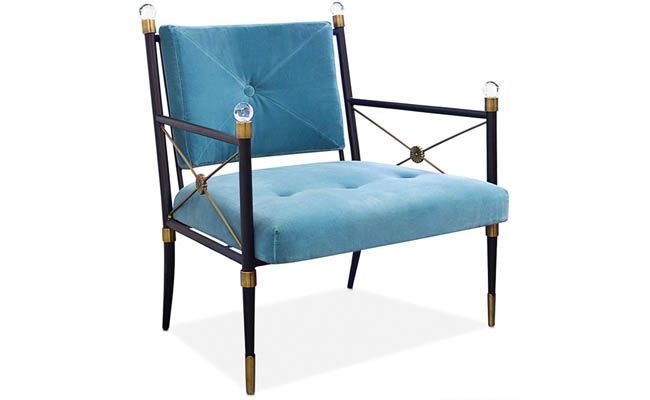 Accomplishments
Always lightweight, these chairs are easy to move when the need for additional seating arises.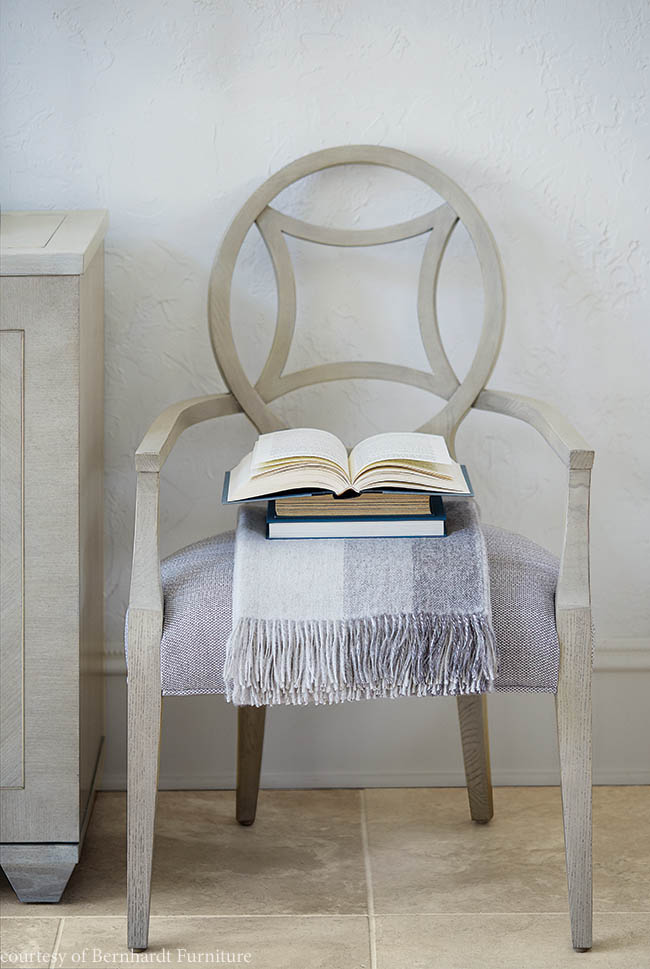 Special skills
This chair adds style as it sits at the ready in decorative vignettes like hallways, corners or placed alongside other furnishings to complete a small space.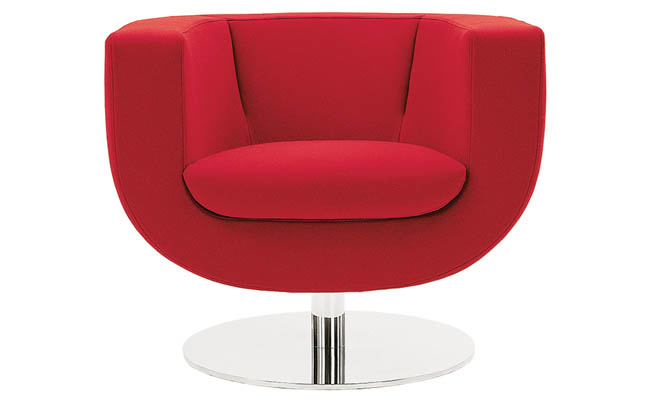 Barrel chairs
Professional summary
The barrel chair looks like its name, in that the back is shaped like a half round barrel and curves right into the arms, making the arms and back the same height.
With a lower back, it's not a chair you cuddle up in, but it can still be very comfortable for most people.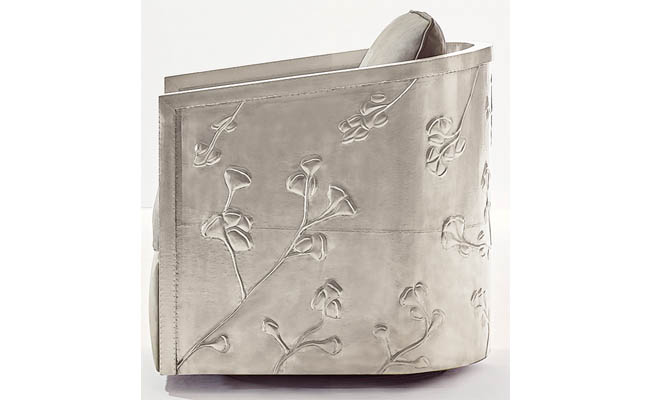 Areas of expertise
These chairs are often available with a swivel base option. The swivel is perfect for open spaces where people can face one direction to watch television or turn completely around to have conversation with someone in the kitchen.  You might want to avoid this base if you have kids that will swivel themselves silly!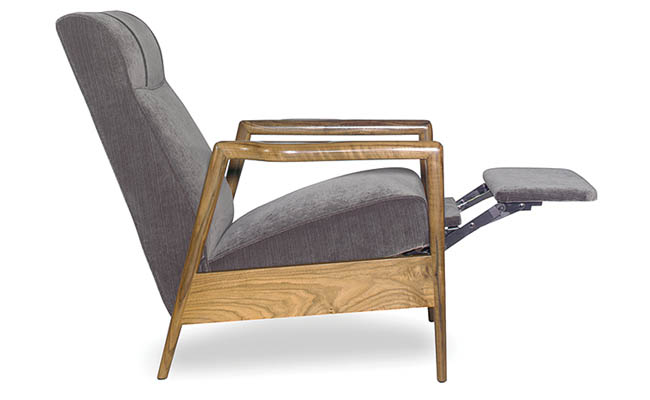 Recliner chairs
Job description
New recliners on the market are both stylish and super comfy—unlike their predecessors that were just plain comfy and considered to be the "dad chair" in the room.
Accomplishments
Many of these chairs are literally indistinguishable from other chairs since they don't have levers to extend the foot rest and recline the back. These use a push back mechanism to recline.
Unlike the early recliners, many recliners today require little more space than their original footprint when fully extended.
Special skills
Recliners satisfy both the desire of the style seeker as well as the need of the comfort monger trying to furnish a living room.
No doubt, we have all found ourselves with a particular room or challenging space to furnish.  Lucky for us, the world of chairs is teeming with hardworking candidates for getting the job done!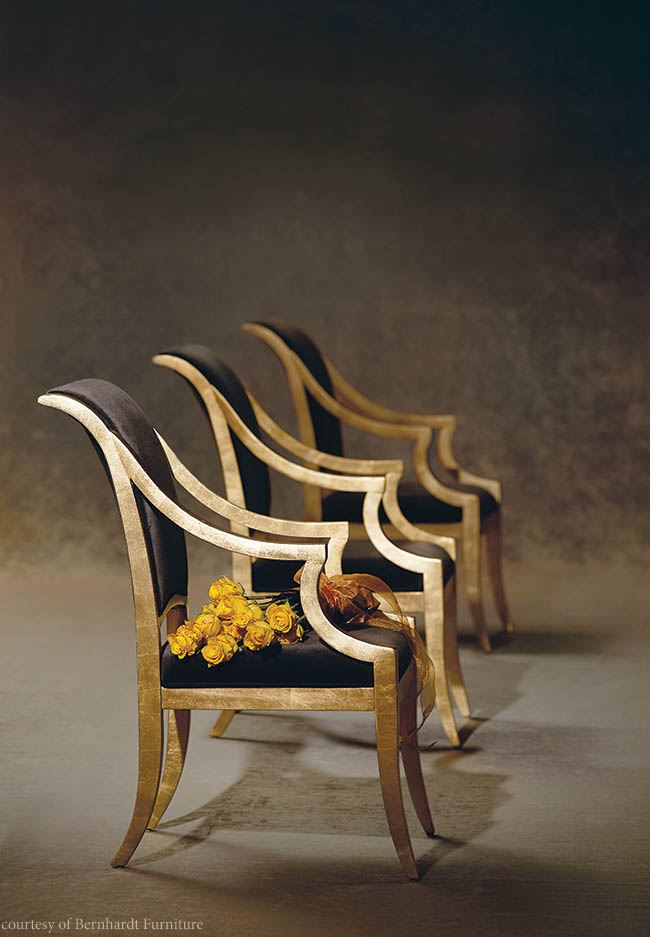 Fabric
Once you've selected your chair style, you will likely have the option of selecting fabric, so here are a couple of tips:
1)  Always take home several fabric sample options and view them in your room with existing fabrics and colors.  Look at them in daylight and at night.
2)  Look at samples from across the room as this will be the way you see the fabric a lot of the time.  This is especially important with small patterns which often look like solids at a distance.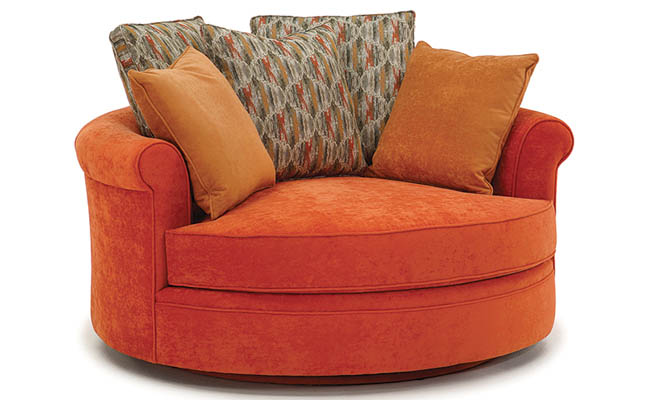 3  Test the fabric sample by pulling, stretching and picking at it.  Will it stand up to your lifestyle, children and pets?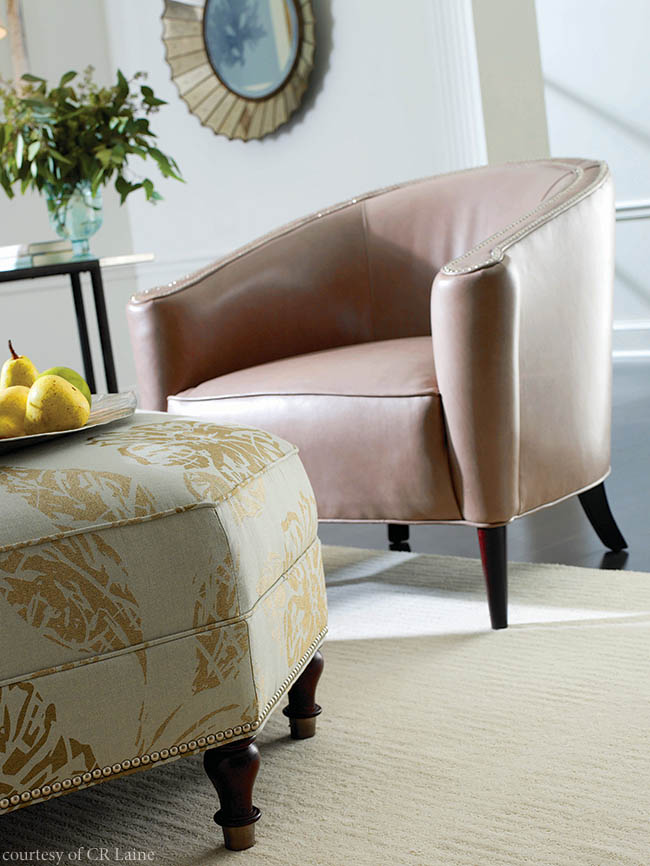 4)  Most fabric samples will list a number of "rubs or double rubs" referring to the abrasion resistance test it undergoes for durability in residential settings. In general, here is how you can use this info for yourself:
Heavy duty fabrics
15,000 or more double rubs (excellent for family rooms)
Medium duty fabrics
9,000-15,000 double rubs (good for living rooms or family rooms)
Light duty fabrics
3,000-9,000 double rubs (Typically better suited for curtains or drapes)
Resources: bakerfurniture.com; bebitalia.com; bensen.ca; bernhardt.com; cassina.com; crlaine.com; hickorychair.com; jonathanadler.com; lazarind.com; moooi.com; taylorking.com