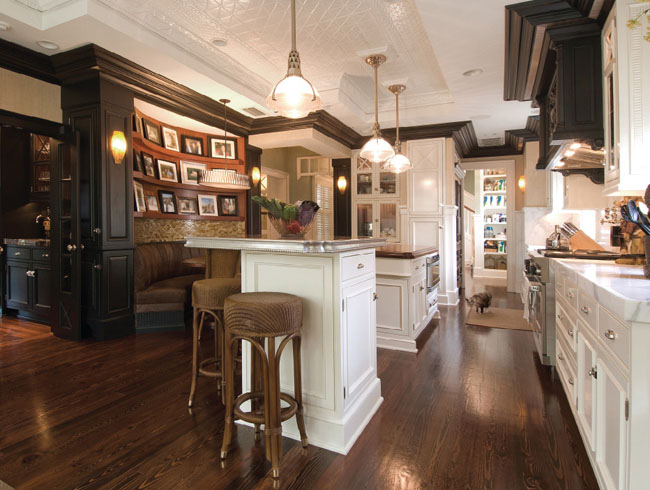 For the past three years, Stacey and John Jaeb have worked closely with designer Chip Vogel, co-owner of Interior Spaces, to transform this 1989 home into the showpiece it is now. What began as a new master suite project, progressed to the kitchen and most recently the three upstairs bedrooms and bathrooms. "We've been working with Chip since 2005. He's done the whole house for us," Stacey says. "We saw his work on a kitchen in Housetrends a few years ago and said, 'That's who we want.'"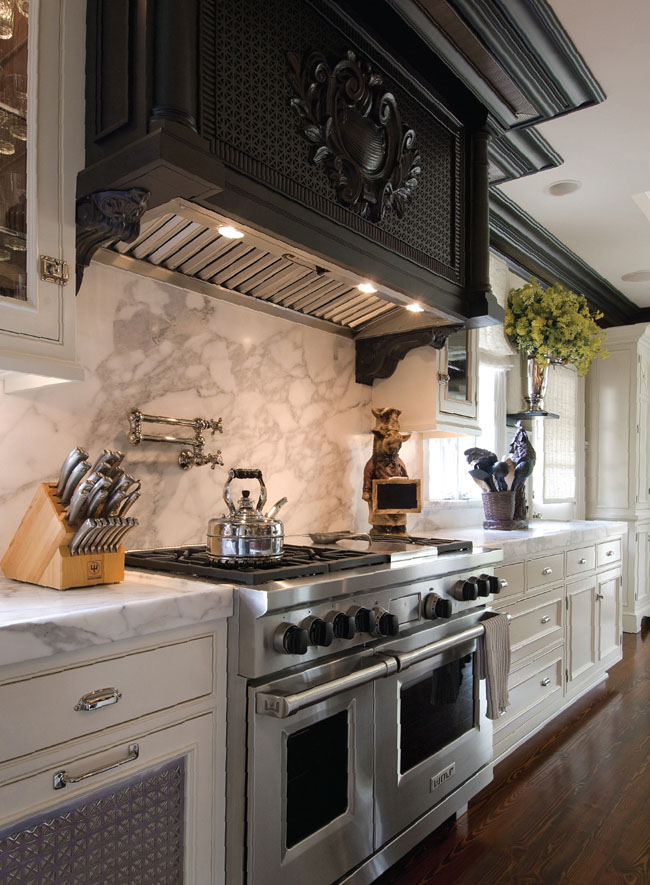 The tables turned when Vogel said he wanted to paint the ornate crown molding and oven hood black. "We took so many leaps of faith with Chip. When he said he wanted to paint the hood and the molding black, we thought he was crazy!" Stacey laughs. Instead, the result was a rich, unique ceiling treatment that works perfectly.
There is plenty of room for entertaining in this spacious kitchen. An oval-shaped banquet offers seating around the copper topped table. Photos of the couple and their friends bring good memories of travels and special functions around the world.