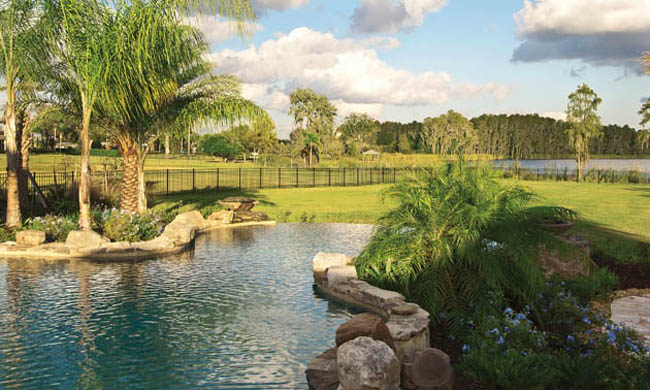 Cheryl and Jim Bender moved to the Odessa countryside after several years of living on the beach, they knew exactly what they wanted. "It has always been our dream to have a negative edge pool," Cheryl explains. They couldn't build their dream pool at their beachfront property, so when they built this spacious home in the country with a large rear lawn leading down to a small lake, they knew they had found the perfect spot for this long-delayed wish.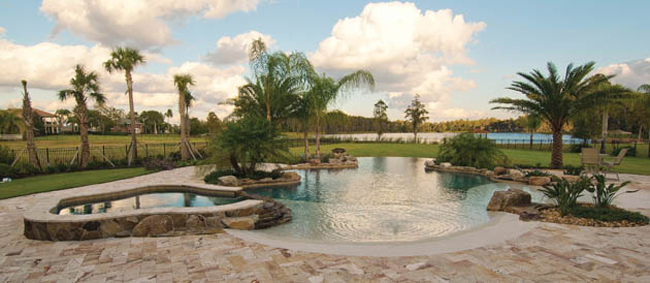 The pool is the focal point of the Benders' lovely backyard living space. The free-form design naturally curves and undulates around planter beds, twin beach entries and the curving walls of the raised spa.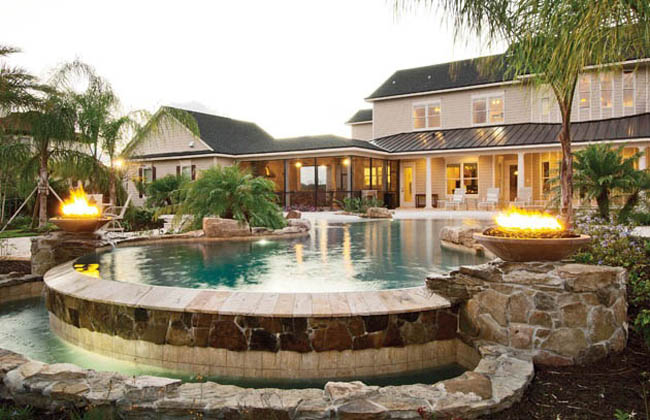 The stacked stone face of the spa overflows into the pool, creating the gentle music of running water. The far end of the pool culminates in a dramatic negative edge, which cascades into the moat below. It is flanked on either side by flaming fire pots with water spouts.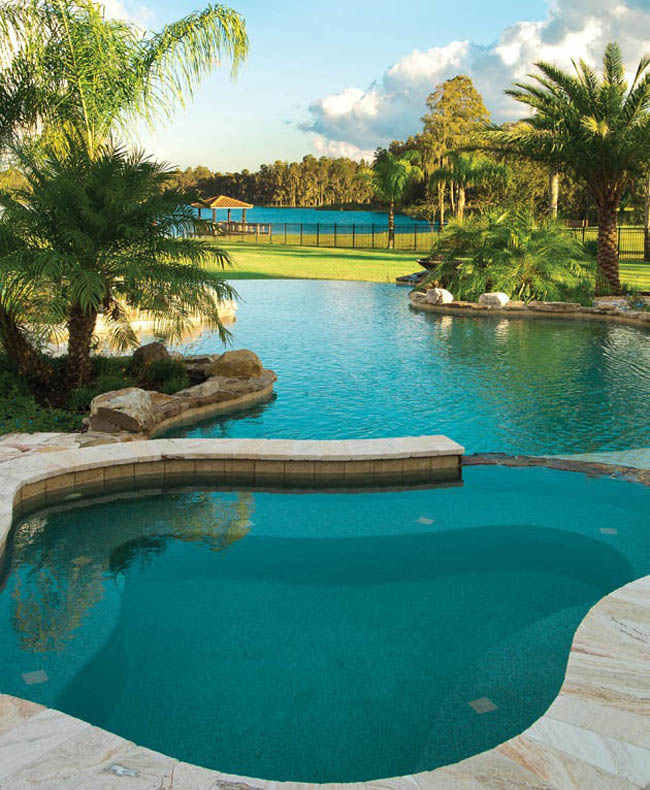 Cheryl was an active participant in designing this pool. "I spent days on the internet going through photos of pools," she says. "I took ideas from many different sources and put them together."
Her collaborator on this project was Pat O'Connell of Landmark Pools who had also built their previous pool.
Unlike most pools, this pool is situated perpendicular to the house as opposed to the standard horizontal style running lengthwise across the back. "It really worked well because it leads the eye down the length of the pool to the negative edge feature and past, to the lake beyond," Cheryl says.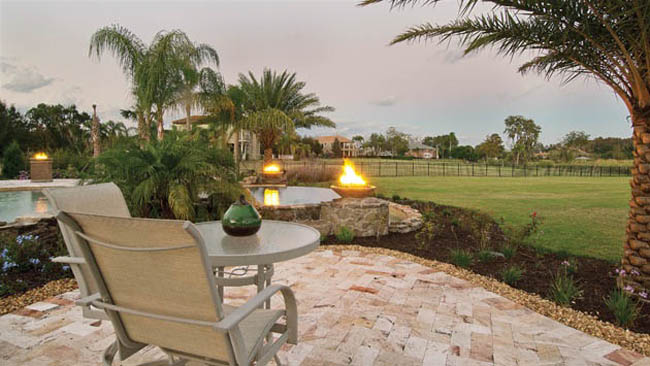 The pool patio area was actually built up during the construction process to create a higher platform for the pool itself. Patio tiles of Leonardo tumbled travertine used throughout give the area a rich look.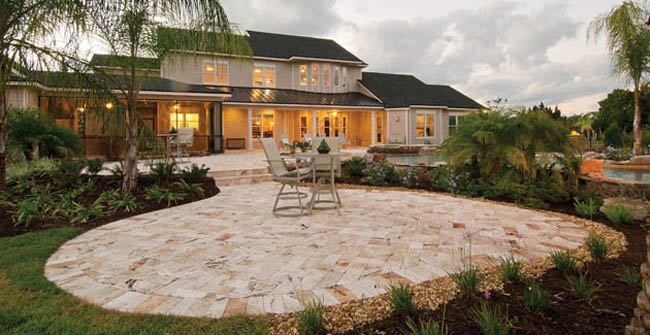 A recently completed, screened-in, outdoor kitchen is directly adjacent to the pool. Featuring a full cooking area, a two-sided gas fireplace and plenty of seating, this space offers a wonderful retreat for dining al fresco in comfort. "The mosquitoes here will eat you alive, so this is a favorite spot," Cheryl jokes.