Iron gates cast shadows at the start of a 1,000-foot drive and the early morning chill makes the fall colors surrounding a six-acre lot come to life. Owner Jerry Fry approaches with the energy of a 17 year old. His masterpiece, a long elegant home with cedar panels and vintage green, diamond shaped copper roof, draws your eyes in every direction.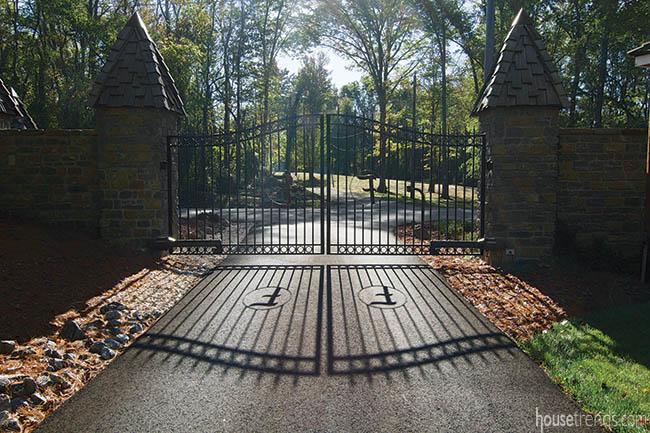 A Dollywood inspired, elevated trough curves around a large pond in the distance. The 8-car garage has a bourbon barrel awning and a newly built mill house is outfitted with a 14-foot water wheel hand made in South Carolina. A crystal clear pond spills over giant Ozark Mountain rocks, into a waterfall.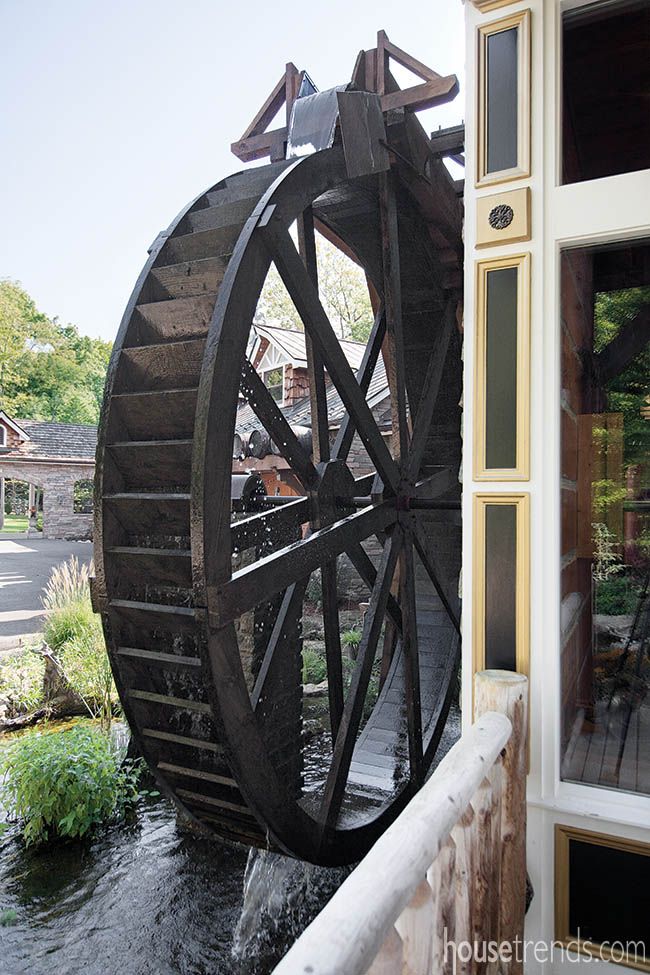 Jerry explains the Dollywood theme, "I thought I would feel like I was on vacation all the time. It's a sense of peace for Shellie and me." At 17, he built the first section of the main house with his late father, two years after meeting his high school sweetheart, Shellie. He continues, "Our relationship grows stronger by the day. She has always told me to do what I want to do."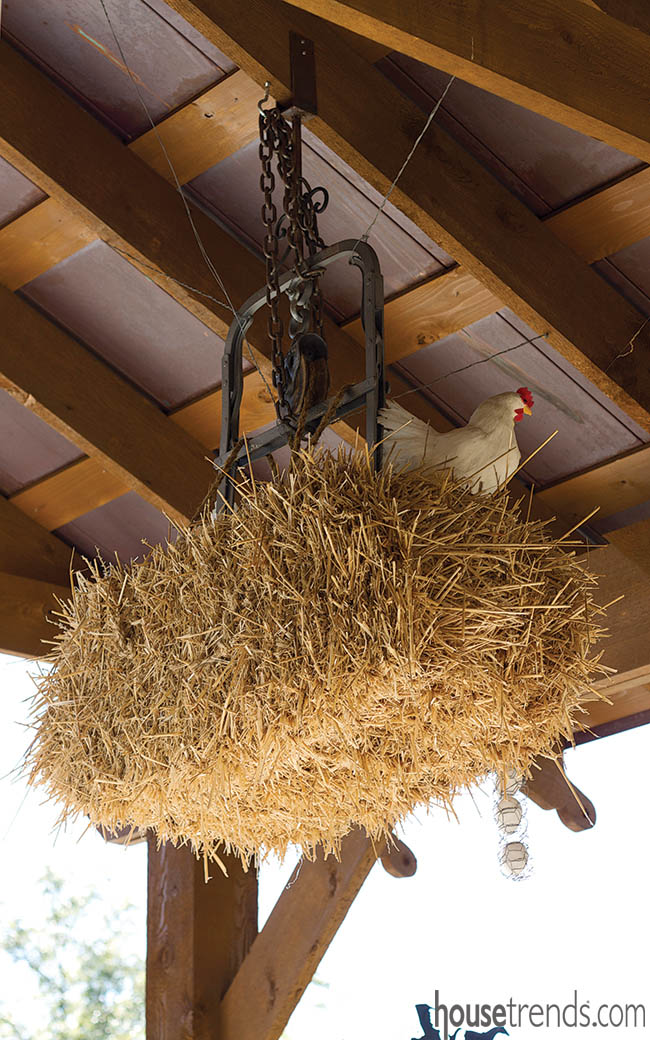 Hard work, family, and faith are important to Jerry. This property symbolizes his life story. His character was shaped at a young age, built on the foundation of successes and failures.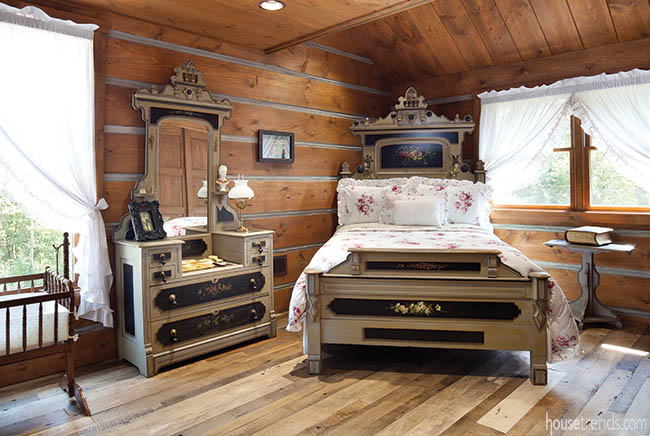 He was the lead painter in their family-owned collision repair shop at age 13, attended carpentry classes at Live Oaks when he was 15, and ran the same collision repair shop at 16. His father died in 1991 at age 44. Jerry was only 22.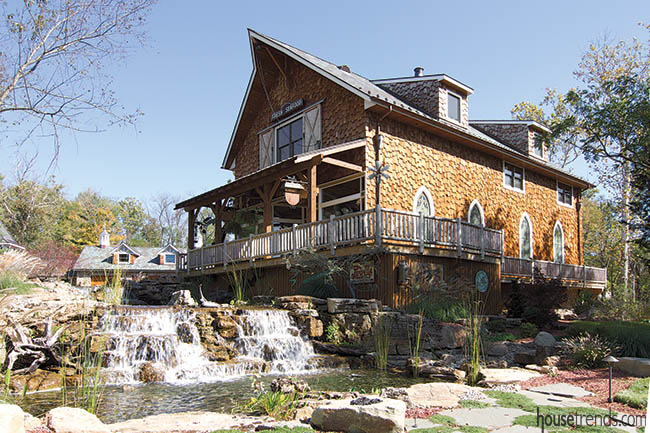 "We were able to take Jerry's vision of this rustic, mountainside retreat with this awesome working water wheel and turn it into a reality," says Dan Meyer, owner of Meyer Aquascapes, the company that helped build the dream.
To make the project appear as natural as possible, the team designed the ponds so that they appeared to be a part of the landscape and the weathered limestone boulders added a touch of ruggedness that pulls the project together.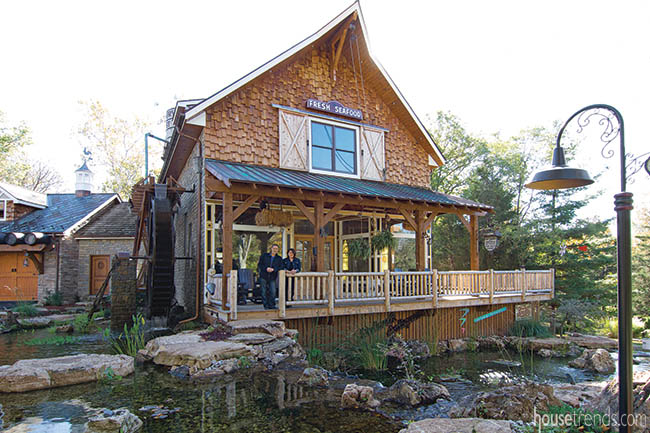 Just past an enormous water wheel, over giant rocks that lead up to a Dollywood-inspired porch, stands a newly constructed mill house. The foyer leads to a tall, stone fireplace in the center of an open floor plan with multiple levels leading up to a second-story loft for Shellie to spin yarn from sheep she has sheared on the property. Large stained glass windows, an acquisition from an 1863 Chapel in Lynchburg, Indiana adorn the opposite wall.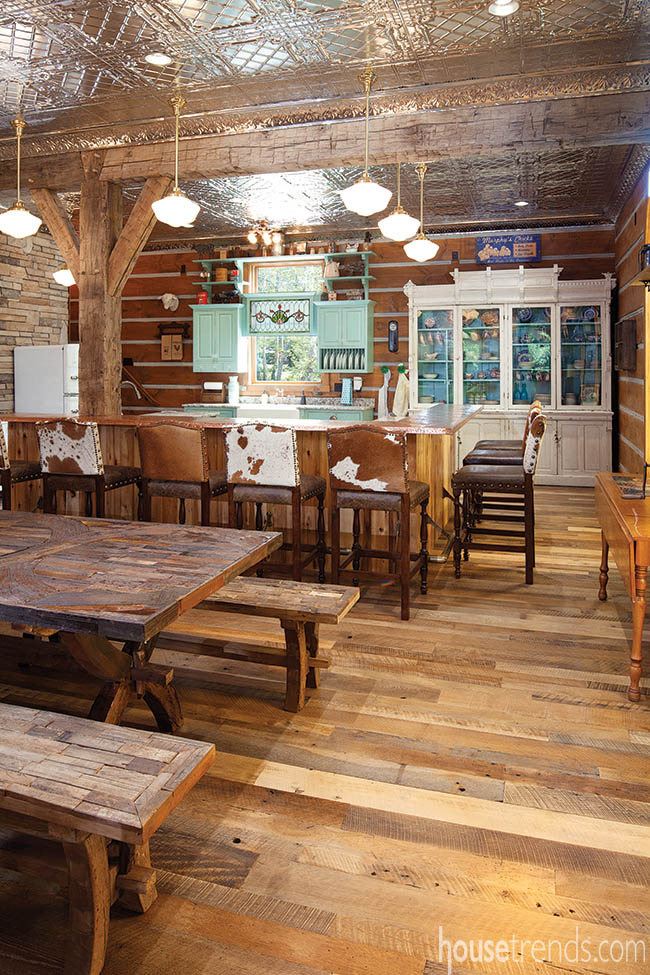 "I just want a place to enjoy with friends and family," Jerry says. He walks over to the stained glass windows to point out the meticulous designs. The windows were a great find, although very rough and needed to be completely refurbished. Jerry took his time, removed the glass and restored the window frames and sent the glass to Lynda's Artistic Haven.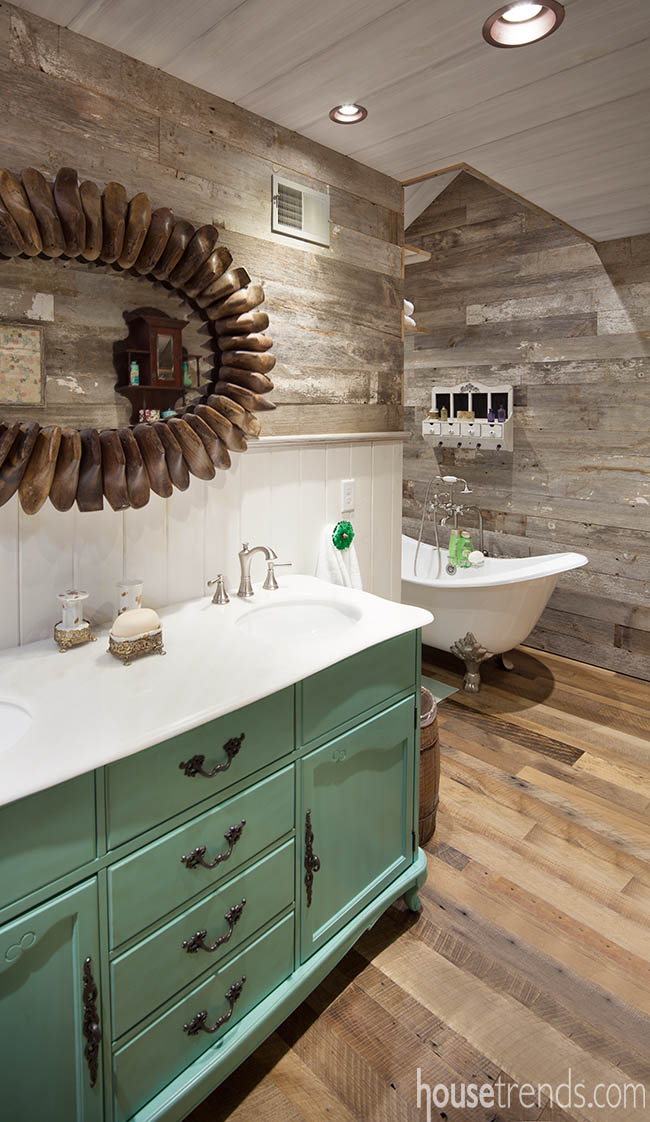 "It took almost two years," he says. "They mocked them up with the exact design, cleaned each piece of glass and rebuilt all the lead and the color of the lead to the exact way it was done in 1863."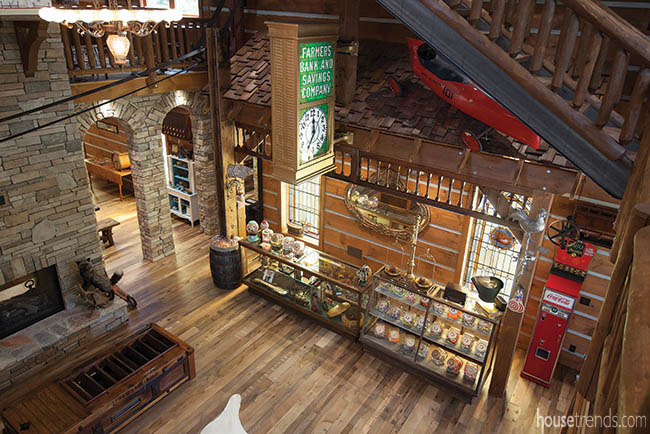 The space is filled with treasures each packed with sentimental meaning to the couple. And Jerry has meticulously built or refurbished most of the items found here.
"We got this clock from Hillsboro Farmers Bank," Jerry says. "It's a McClintock. It hung outside since 1922. It had been painted black. I started sandblasting it and found solid copper and solid brass underneath the paint."
"It really does work," says Shellie.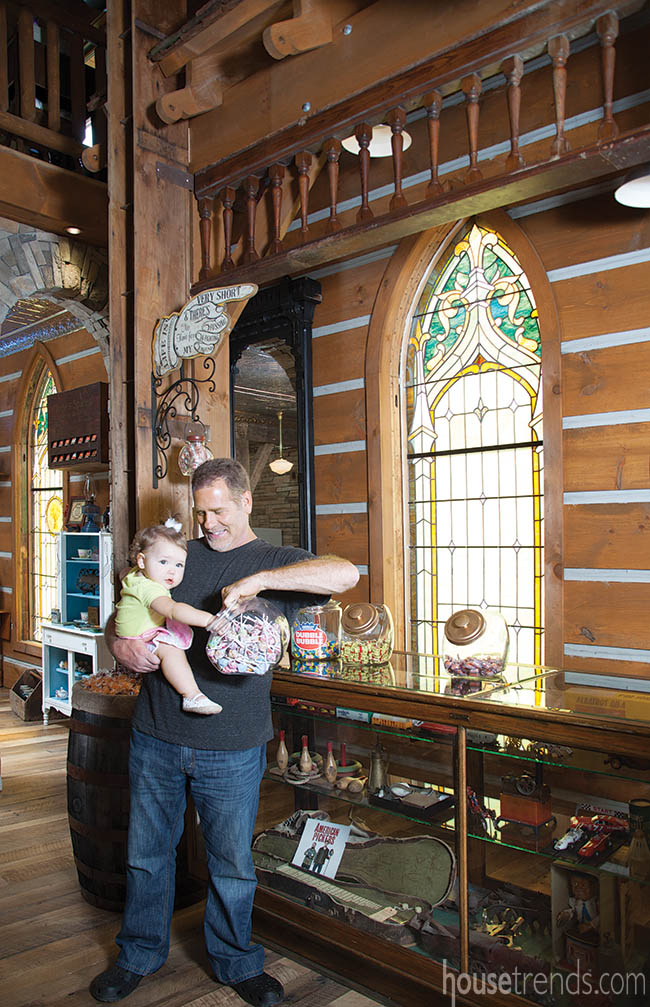 A glass-fronted, country-store-style candy counter is a draw to young and old alike. A gambler's light, which loomed above a poker table in a past life, hangs from the ceiling and can be raised or lowered as needed. A wheat thrasher has been repurposed as a coffee table. Many, many other items hang from the ceiling, are tucked away beneath the stairs, or displayed on walls. Most of them have been restored by Jerry. A jukebox plays oldies music on demand and makes those lucky enough to find themselves in this space sing along and shimmy their shoulders.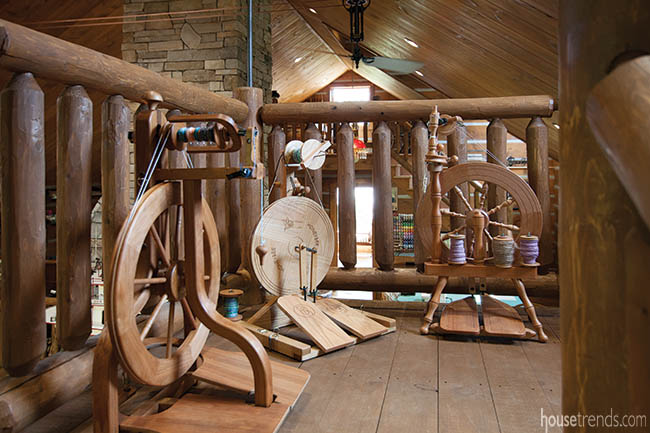 The upstairs belongs primarily to Shellie. Distinct areas are focused on sewing, weaving, and spinning.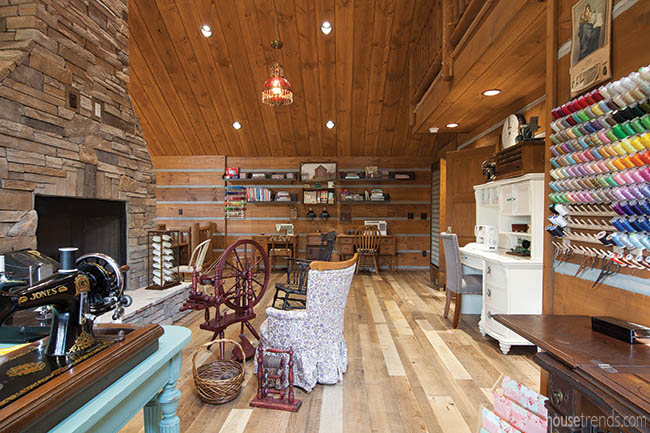 On a fireplace hearth in the sewing area, there stands a prized possession—an Arrow Collar Display. Shellie saw one when she was 18 and couldn't get it out of her mind. The couple recently stumbled across one when they were purchasing the guest room furniture for the adjacent bedroom.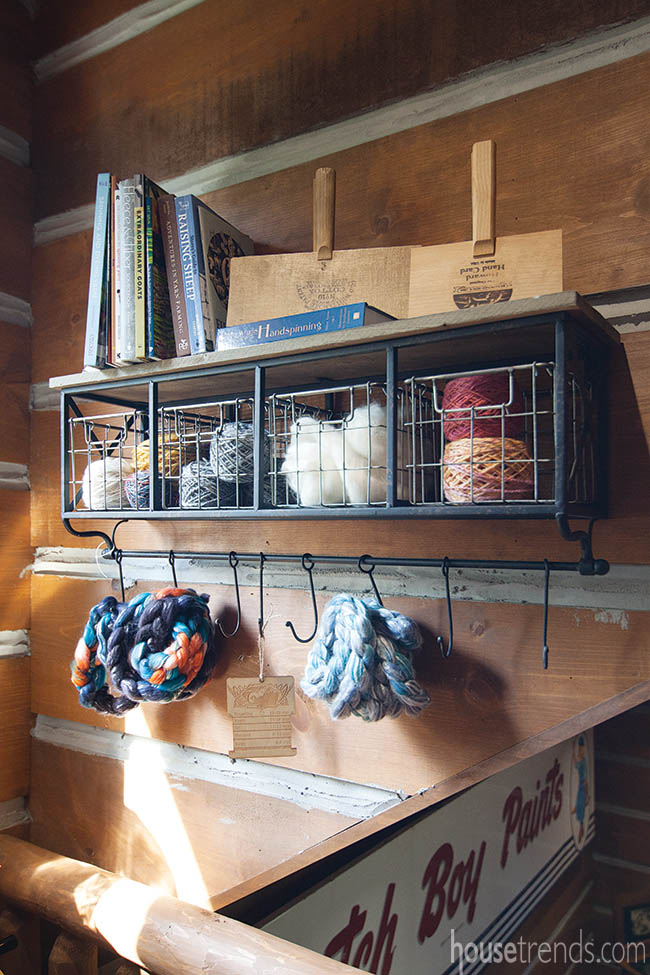 "If it has anything to do with fiber or fabric, I am on it," she says.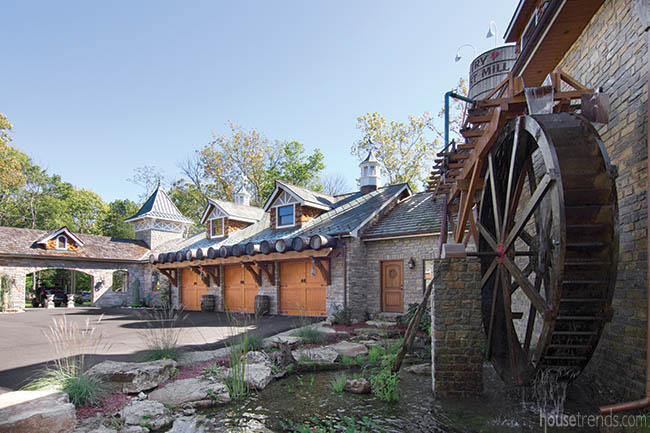 Outside, Jerry describes how he designed and prepared the vintage copper roof and where he got the idea for a bourbon barrel awning. "I was looking for an old world feel for the roof and liked the look of older diamond-shaped asphalt roofs."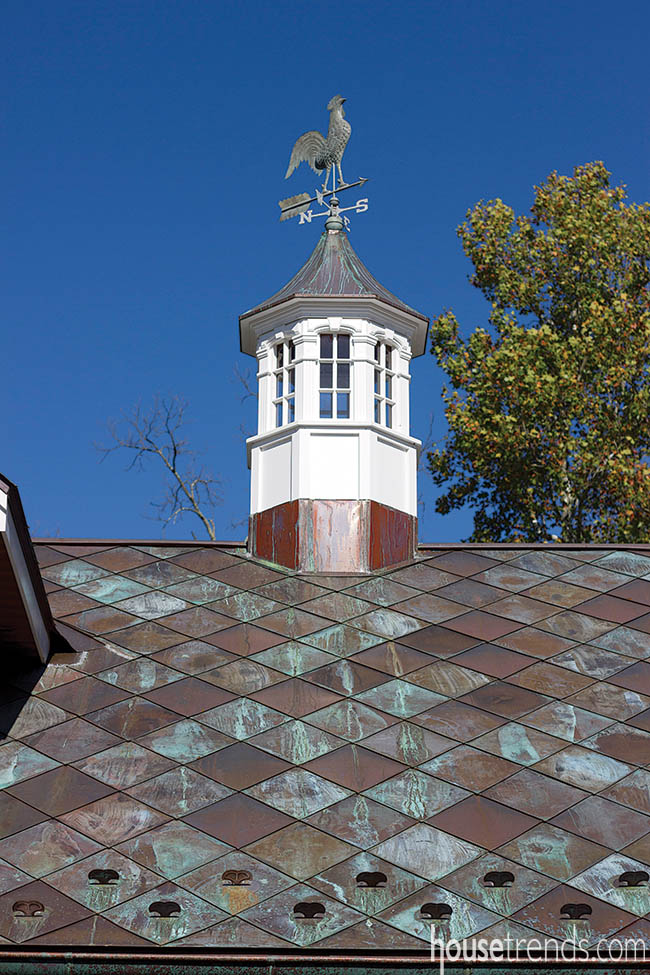 The homeowner purchased over 11,000 pounds of copper then hired a company in Nevada to cut the same diamond shapes out of the copper. Jerry and two other men created a patina on each piece.
"It took two weeks, eight hours a day, to get the old world look that should take 20 years," Jerry says.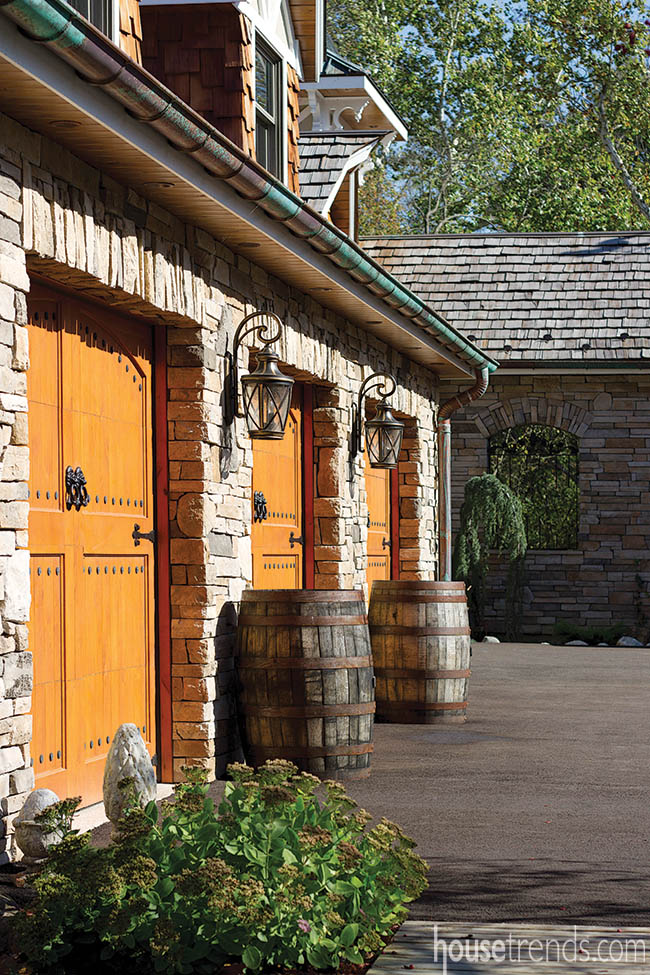 The bourbon barrels were an afterthought. "The garage looked too bare in the front. I remembered seeing whiskey barrels at the moonshine stills in Gatlinburg and thought I could create a cool effect laying them out in a pergola with grape vines growing off of them," he says.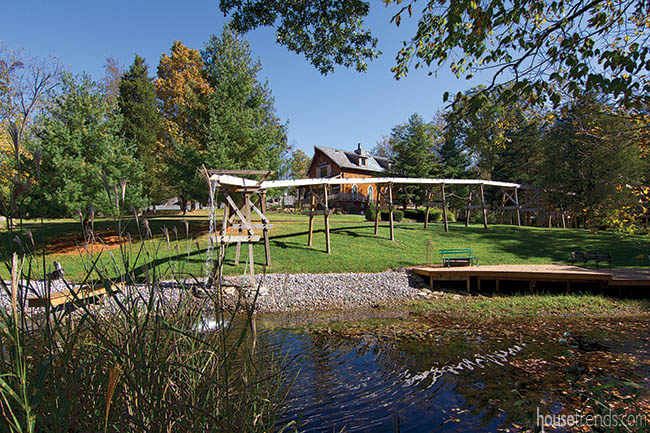 Jerry sits in a chair and watches water spill over rocks into his splendid water garden. He talks about the successes and failures in his life and the difficulty of dealing with his dad's death.
"He was my best friend, teacher, and mentor," Jerry says. "My dad always wanted to grow his business, but was scared."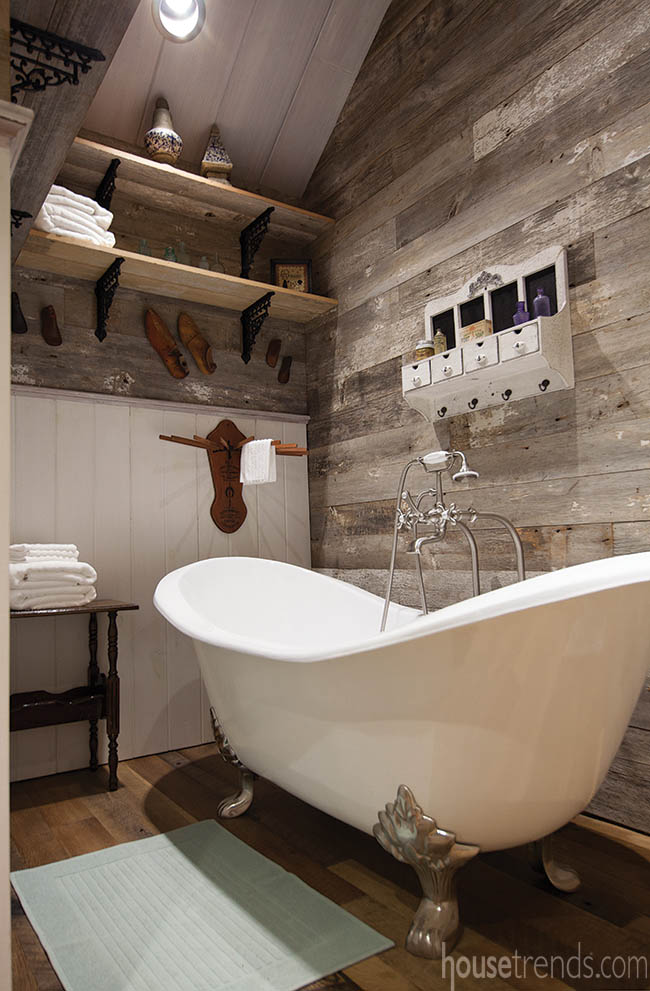 At the time of his father's passing, Jerry had recently married Shellie and the couple had a child on the way. He says he had to make some hard decisions at that point and drop out of Bible college and focus on what he knew.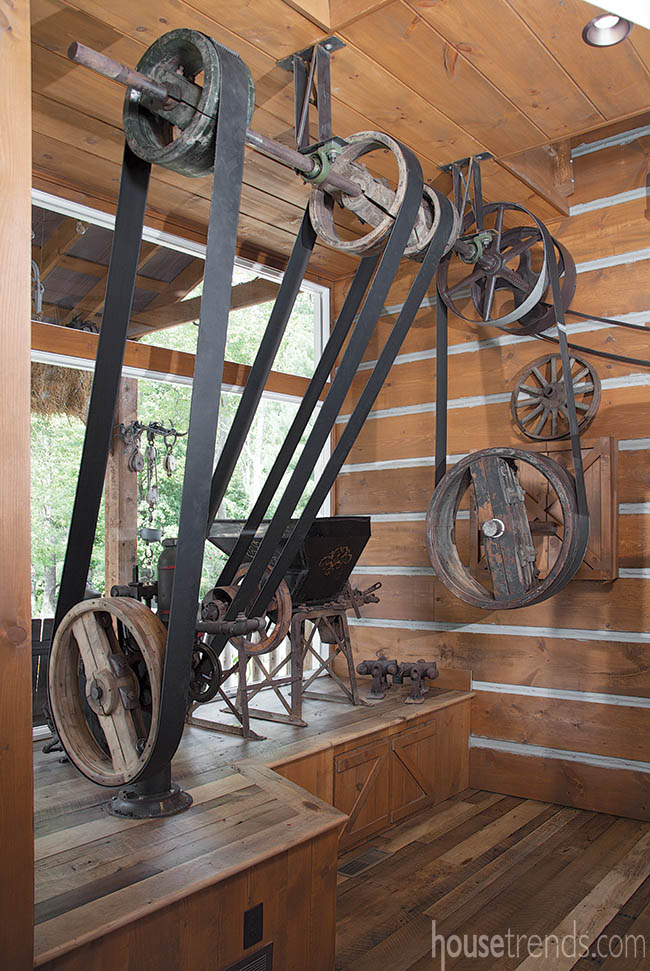 "My father taught me to work hard. I had a big drive to achieve my dreams. I just kept marching forward," says Jerry.
Twenty-five years later, he had built one of the largest MSO (multi-shop operators) collision repair companies in Ohio, which he sold in 2014.
"I want my kids to work hard and create industries that are great for consumers and take nothing in life for granted," he says. "It does not come easy, takes a lot of planning, hard work, and a little luck."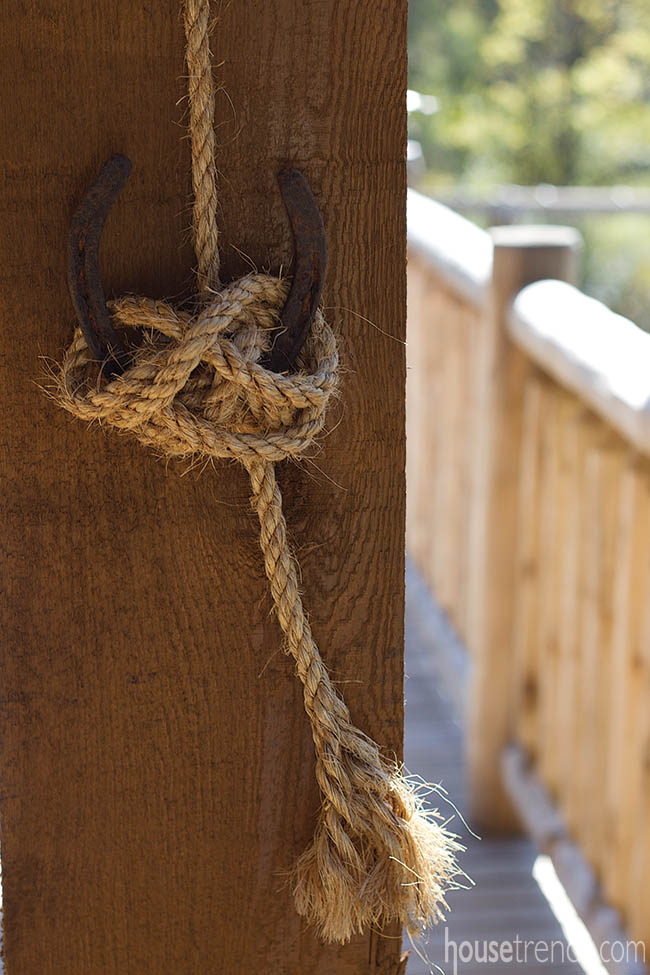 Jerry went back to Bible college with Shellie and two of their three children in 2012 and they all graduated in 2014, and today the couple has a new grandchild. "God has blessed this family more than I could have ever imagined."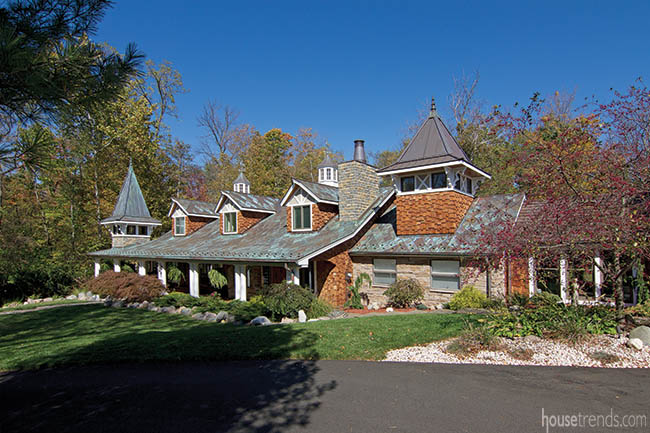 Wooden steps lead down to an unfinished basement beneath the newly constructed mill house toward an empty and very modest corner office. He pauses to look at a tractor that reminds him of his late father. "He was involved with helping me build the first stage of this house before he passed. He loved working on it. I know he would love and be very proud of what was created."
RESOURCES Builder Jeff Stephens, JCS Construction; Flooring, wall cladding, and beams Tuscarora Wood Midwest; Iron gates Eads Fence; Roof Metal Roof Network; Roof install Speedco Roofing; Stained glass repair Lynda's Artistic Haven; Water features Meyer Aquascapes