What a difference a couple of decades can make! With an outdated space, these homeowners decided to undergo a fabulous kitchen remodel that created a truly beautiful space.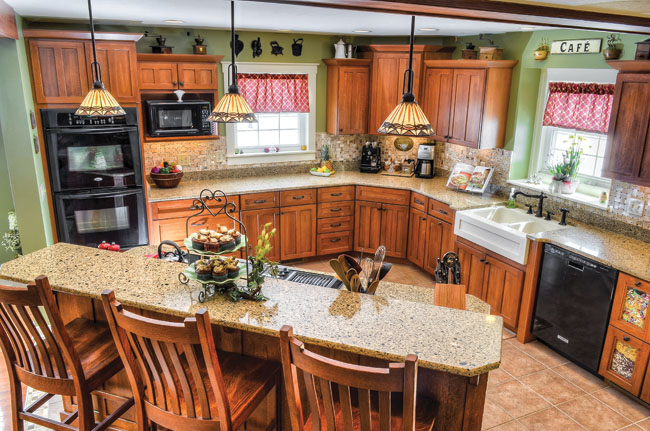 In 1994, Mark and Cheryl Klimek built the house they could afford for themselves and their four daughters. With rather stunning transformations over the last few years, they have taken that same home from "sensible" to "showplace," at the same time going from 2,000 to over 3,800 square feet. Perhaps the most extensive project was an addition that gave the Klimeks a new, spacious and quite lovely kitchen and dining room.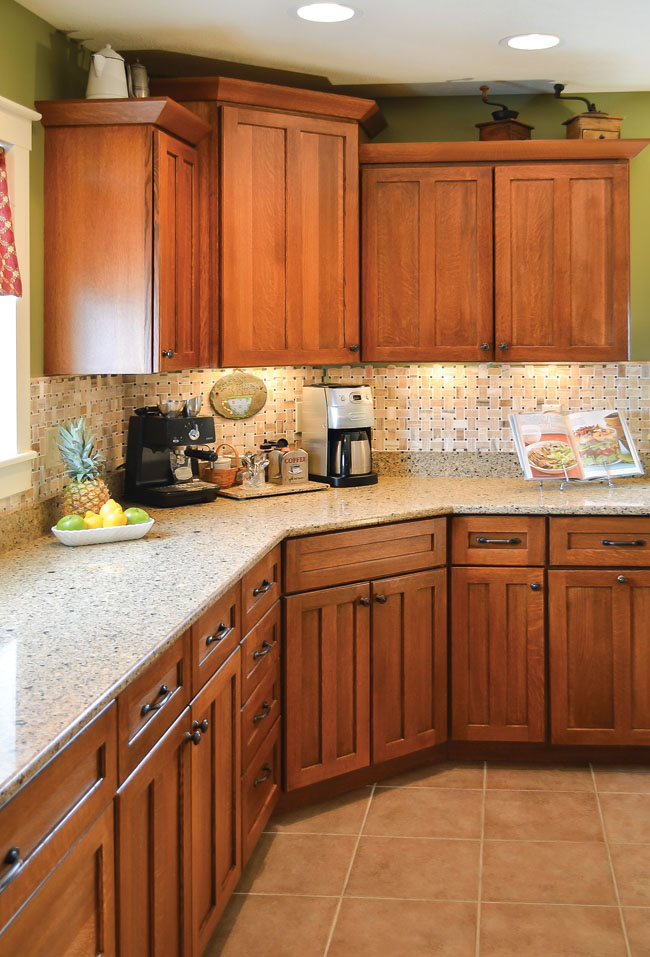 Brentwood Builders, Inc. located in Cedarville, which has completed five major renovations for the Klimeks over the last six years, was chosen for the project. From the start, the team at Brentwood and the Klimeks knew that an addition to the home was a must to deliver the needed space.
"We added a 14×28-foot area to the back of the home, adjacent to the original kitchen and dining room," says John Harkleroad, designer and project manager at Brentwood.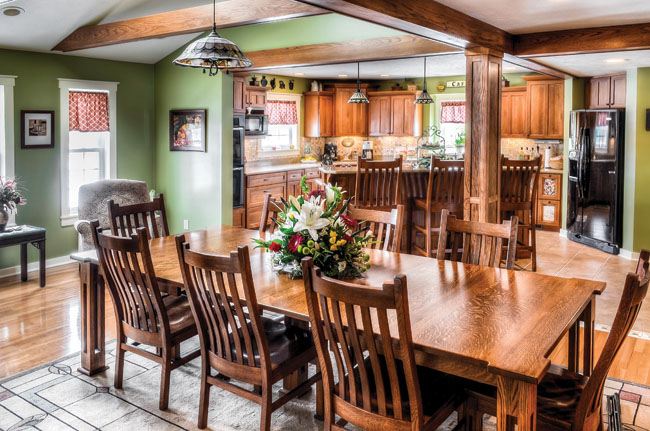 Oak is indeed the darling of the kitchen and dining room. Quarter-sawn oak kitchen cabinets of varying recesses and heights give terrific architectural interest. Rich oak is also used in pillars and beams, flooring and in the handsome Amish-built dining table that can be expanded to seat 12.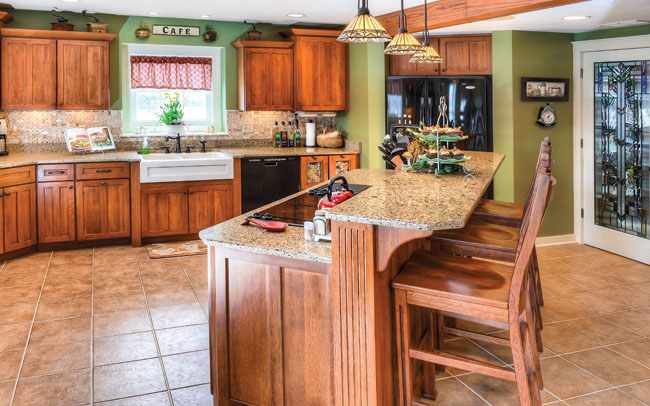 Countertops are quartz, including those on the two-tiered island. Cheryl, the cook of the family, specified that the island include the cooktop—and that the island face the rest of the home so she could visit with others while cooking.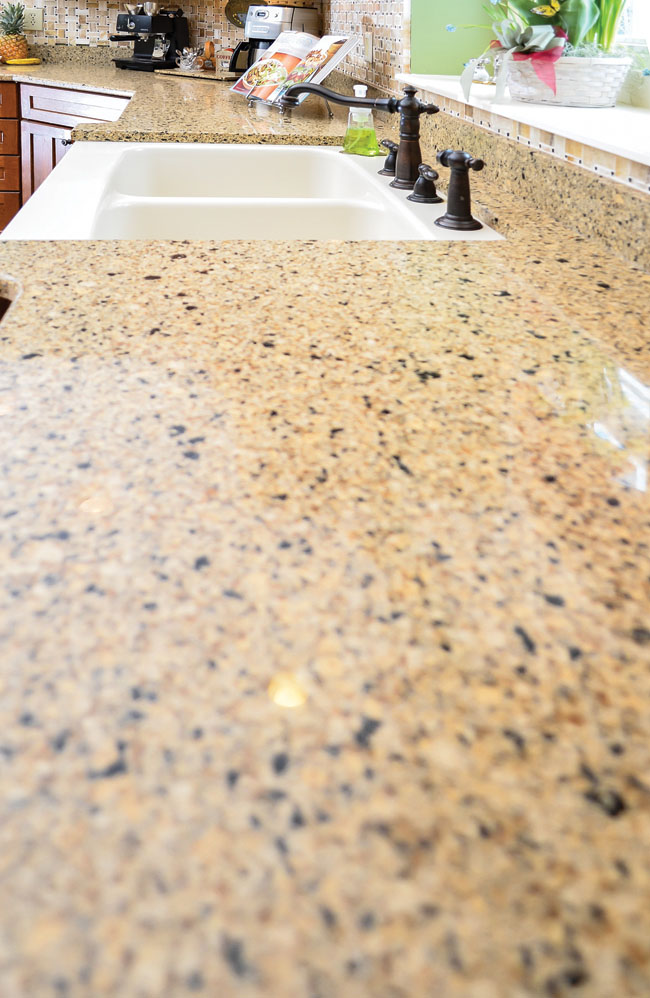 "Cheryl had so many great ideas that it made the project easier," Harkleroad says.
The couple momentarily wrestled with whether or not to order stainless steel appliances, a popular choice today. "But we like black appliances more," Mark admits. "Stainless steel probably would make for a better resale but we don't intend to move anyway."