When you head downstairs to the lower level of Leslie Dixon's custom-built Springboro French-country style home, the last thing you'd likely expect to see is a full size boat in the center of the bar area.
But Leslie ingeniously transformed a nostalgic family possession into a functional and funky table for the basement, flanked by Navajo-inspired upholstered chairs and barrels that function as bar stools.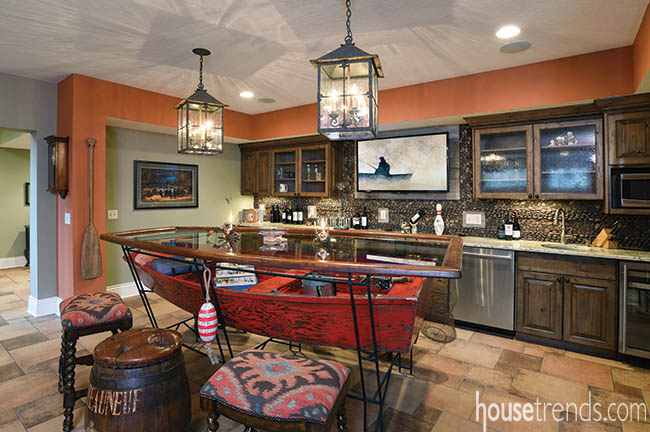 Until three years ago, Leslie knew nothing about the 4×8-foot wooden red boat, which her father put together from a kit, called the Hagerty Sea Shell, when he was a child. Her grandfather was an avid fisherman, and her father grew up with a pond behind his house.
For decades, the boat sat in the barn of a family farm.  Later, the barn collapsed, and the boat lay under the rubble between 2007-2012. It wasn't until Leslie's brother, after recovering the boat, brought it to her attention three years ago that she learned the backstory.  And when her brother passed away, she knew she had to restore it and use it to anchor the room, honoring the fact that her brother had loved to entertain.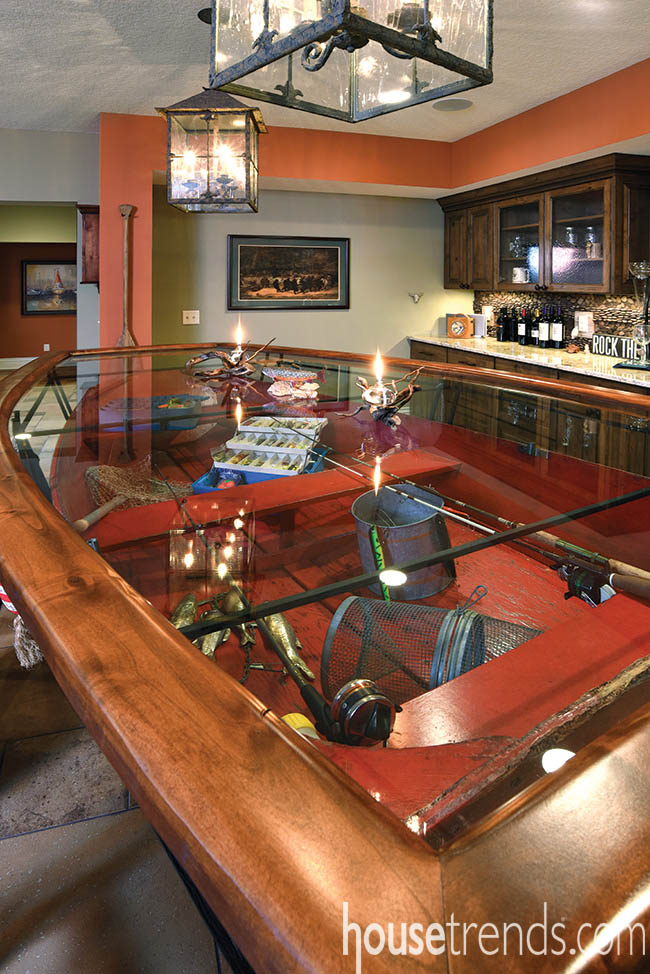 Surprisingly, the boat sustained little damage; in order for Leslie to bring it into her home, she simply had it cleaned and polished, not repainted. She found a contractor to make the glass and frame with a hand-hewn railing; the boat was able to slide right underneath the frame.
In addition to being a conversation piece, she was striving for a casual, fun and warm environment for her basement and wanted the décor to reflect her personality.  "I don't like things that my neighbor would have, I like things that are different.  I'm eclectic," she says.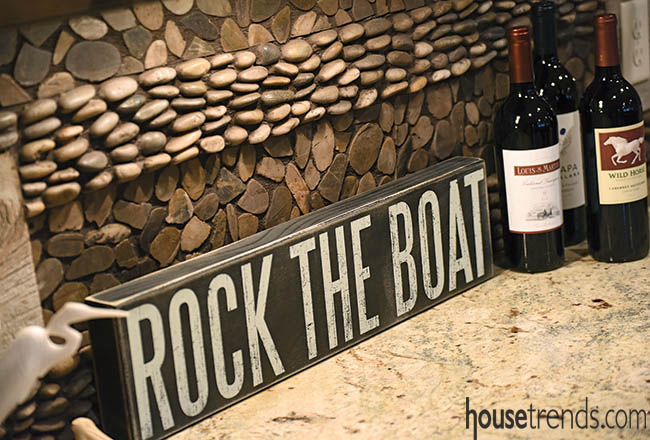 As further homage to her family's nautical history, Leslie filled the boat with a fishing tackle box that belonged to her father or grandfather, and a red and white striped buoy moored by a rope to the table frame.  Other decorative elements throughout the space include two oars hanging on either side of the bar area, along with photos of fish and a wooden whale.  Many of these items Leslie happened upon. "I like to find things that have meaning, rather than going through a catalogue," she says.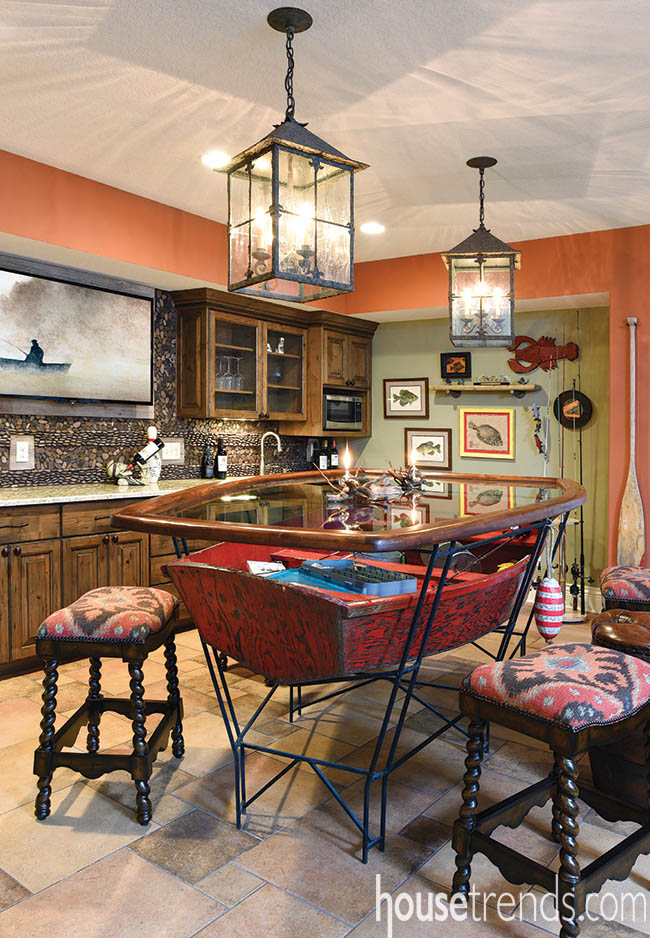 In the basement entertaining area, guests can watch one of two televisions from either side of the barstools.  The partial kitchen, with French tile flooring and granite countertops, includes a dishwasher, microwave and a beverage cooler along with a great deal of storage space.
Rather than tile, Leslie chose to place old weathered barn siding on the wall in the bar area, framing the television; the same siding was also placed on the switch-plates. The cabinetry is all custom made from knotty alder and is hand distressed.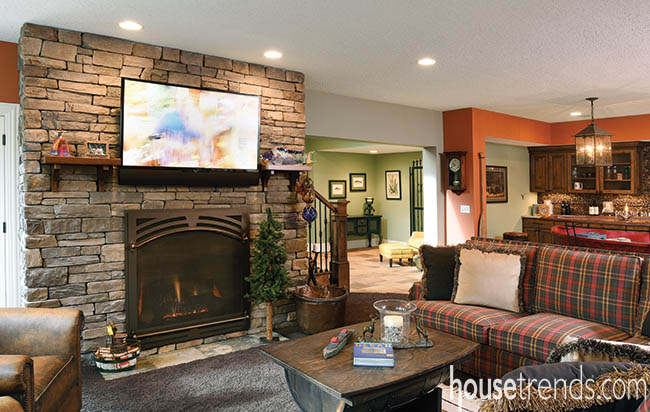 The comfortable seating in the family room area allows guests to sit by a cozy veneer gas fireplace framed by ceramic glass. The whole lower level could in fact be a separate living space, as it contains a full guest suite as well.