Porcelain and natural stone are two of the most popular available today. But making the decision about which product is right for you can be an overwhelming task.  Heather H. Johnson, Director of Marketing with Hamilton Parker Company, explains the differences between the two to help you decide which one is the perfect fit for you and your lifestyle. "Porcelain is usually less expensive than natural stone. It is also harder and stronger," says Johnson. "This makes porcelain a better choice for areas that see a lot of foot traffic, such as the kitchen."
Porcelain is also less permeable than stone, which makes it a more suitable choice for wet areas, such as the bathroom. Johnson says that natural stone's appeal is the variation in color, texture and appearance.  Natural stone is one of a kind, no two slabs will ever be the same since stone isn't manufactured in a factory, but quarried and resold. "You have to be okay with whatever nature intended that piece to be," says Johnson. "This seems to be a deterrent to some customers."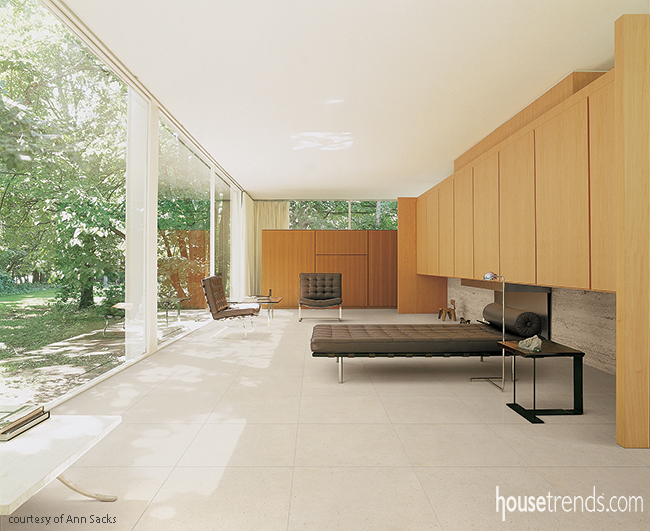 Tile patterns come in all designs. The Ann Sacks Cappadocia collection of porcelain successfully mimics the look of natural limestone.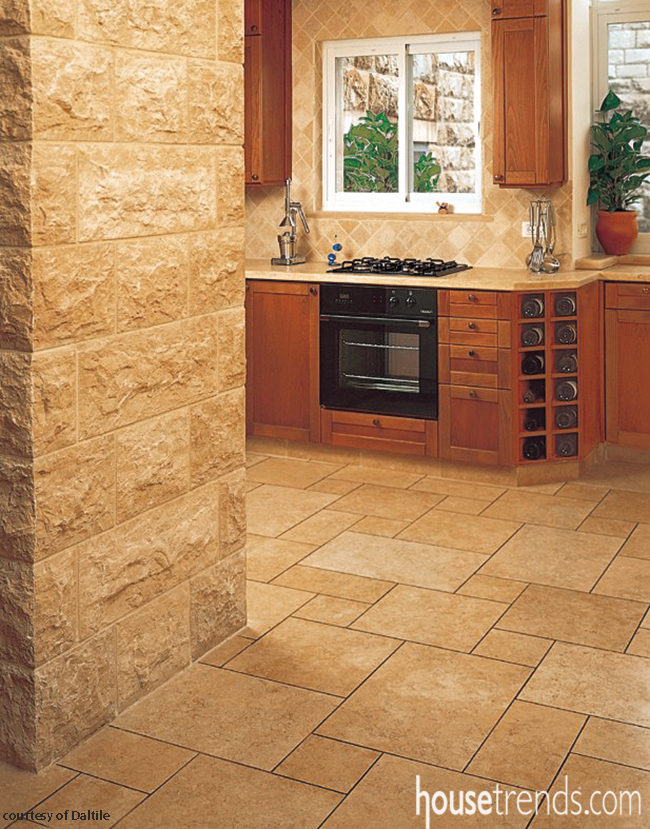 This features various sizes of Limestone Jerusalem Antique Gold from Daltile. Photo courtesy of Daltile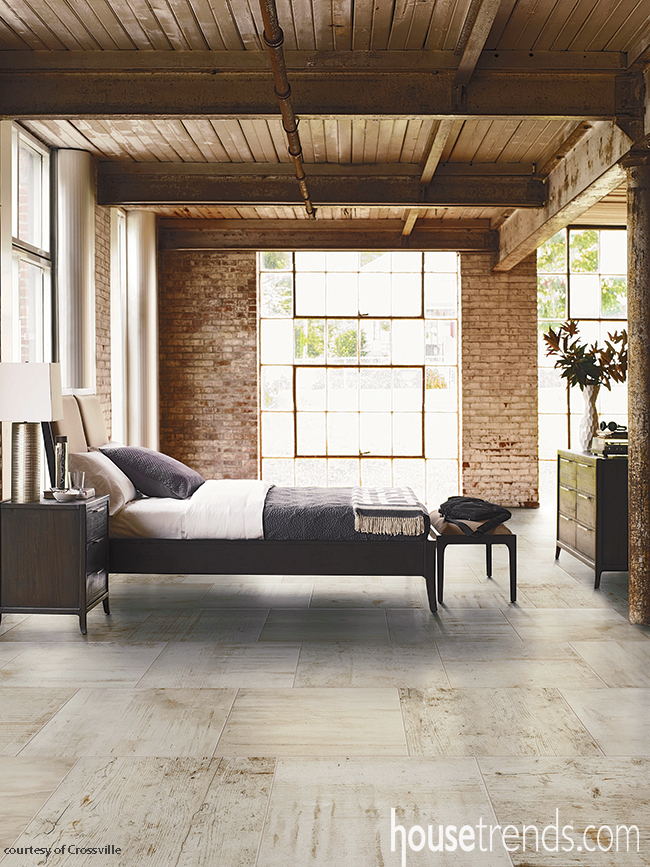 Reclamation from Crossville showcases a mix of concrete and wood for an industrial chic look.