Exotic hardwoods have grown in popularity over the years and unique wood types are becoming much more readily available. Take a peek at a few beautiful possibilities for your home.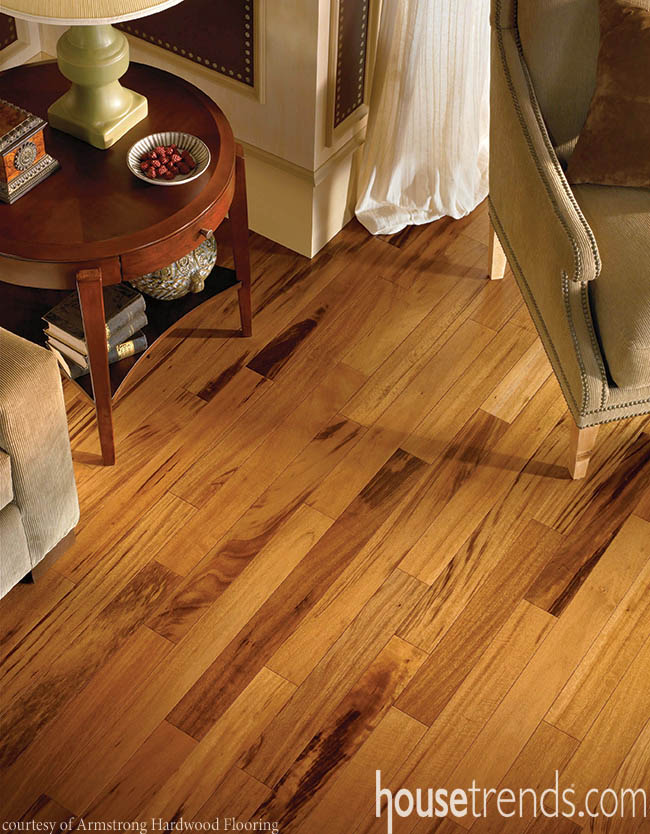 Tigerwood is an eye-catcher that comes from the Goncalo Alves tree, commonly found in South America. Its base color ranges from a golden yellow to a neutral brown, but what makes this species stand out is the black and brown striping effect that gives the wood its common name. Tigerwood also has a high Janka, or strength rating, measuring in at 1,850, which is about 300 higher than most oaks.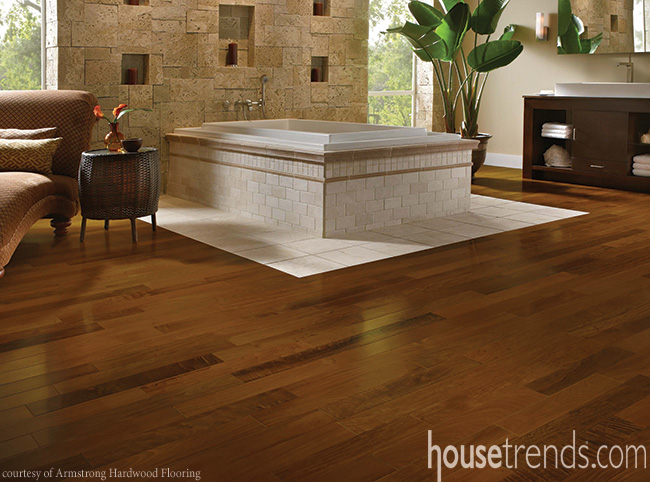 Lapacho is an extremely durable hardwood that is known by many names such as Ipe, Brazilian Ebony, Brazilian Walnut, Ironwood, Irontree and Tajibo. In addition to being pleasing to the eye, Lapacho is a very safe wood with a Class A fire rating. In fact, it shares the same class of fire-retardant materials as steel. This would be a great choice for any room in the home, from kitchen to master bath.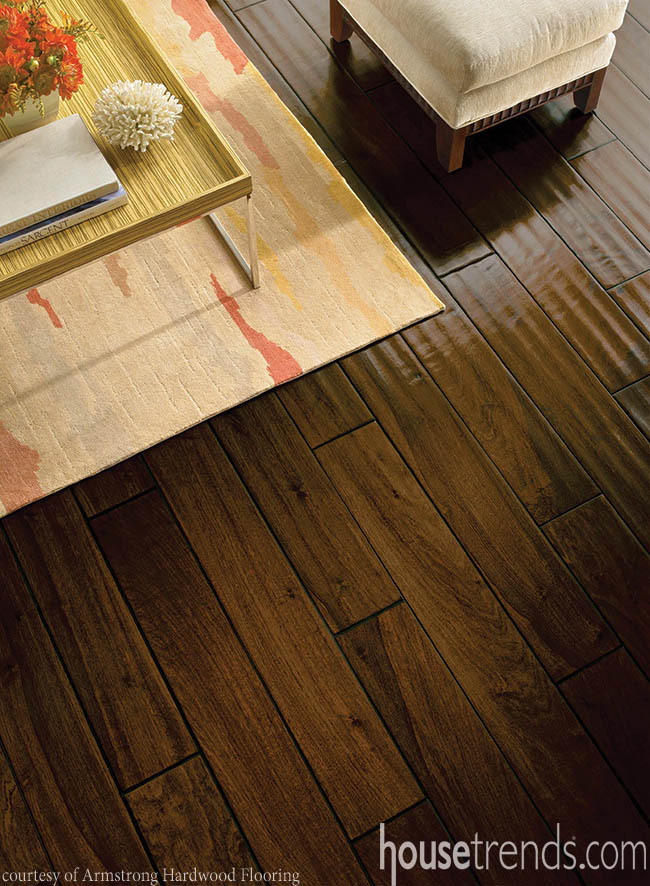 Sapele wood comes to us from West and East Africa. To some the wood is known as Gold Coast Cedar because it has a cedar-like aroma when first cut, but the similarities end there. Sapele is a highly prized furniture and cabinetry wood and is picking up popularity as a flooring choice. It has a fine texture, with an interlocked grain that is sometimes wavy.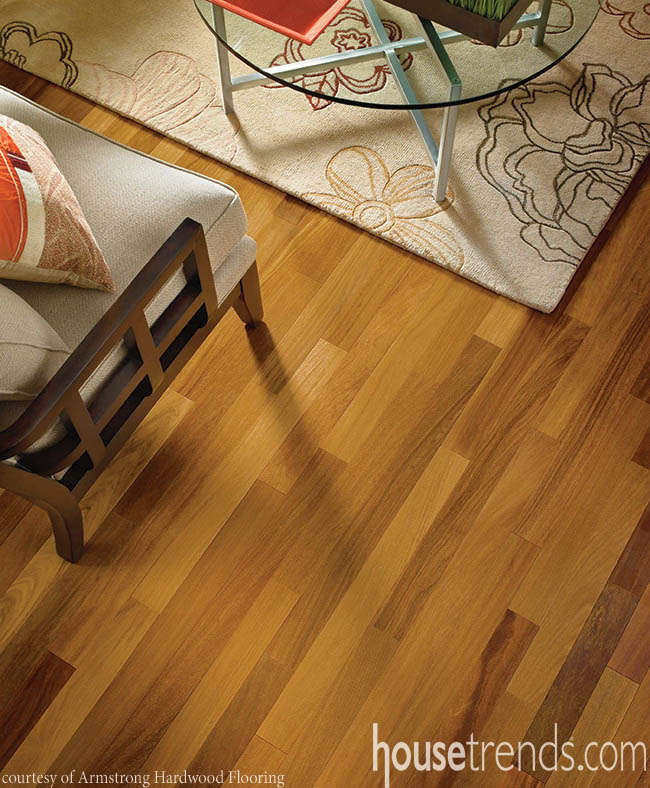 Cumaru is also know as Brazilian Teak or Southern Chestnut. It is a dense wood, varying in colors of brown, from tan to a reddish hue with some pieces also offering black accents. Homeowners who prefer a more brown look to their floor typically choose Cumaru over Brazilian Cherry.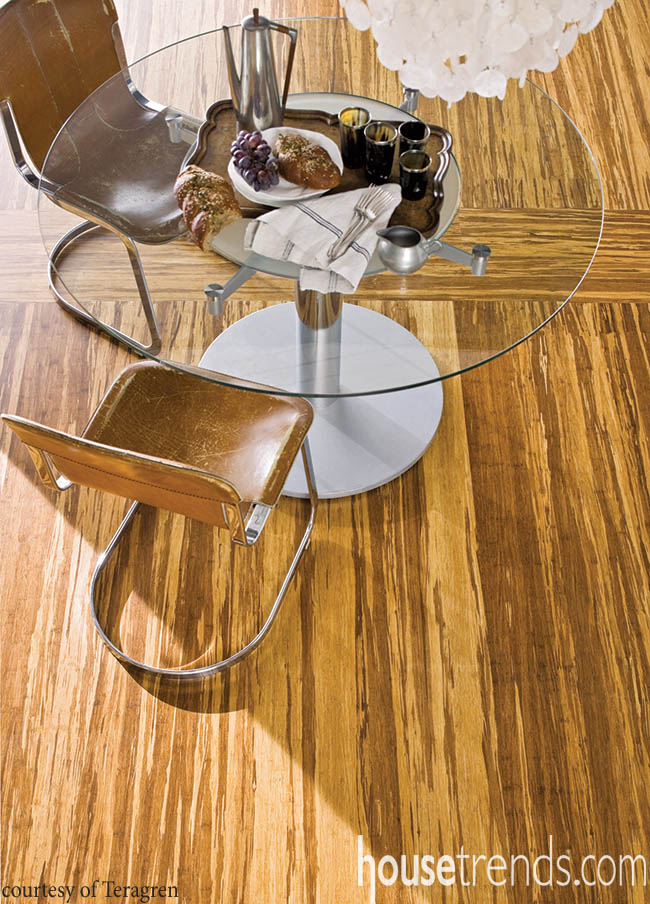 Quickly becoming one of the most common types of residential flooring, bamboo offers homeowners a sleek, clean look with a variety of benefits. Compared to other hardwoods, bamboo is extremely fast-growing, reaching maturity at heights well over 50 feet.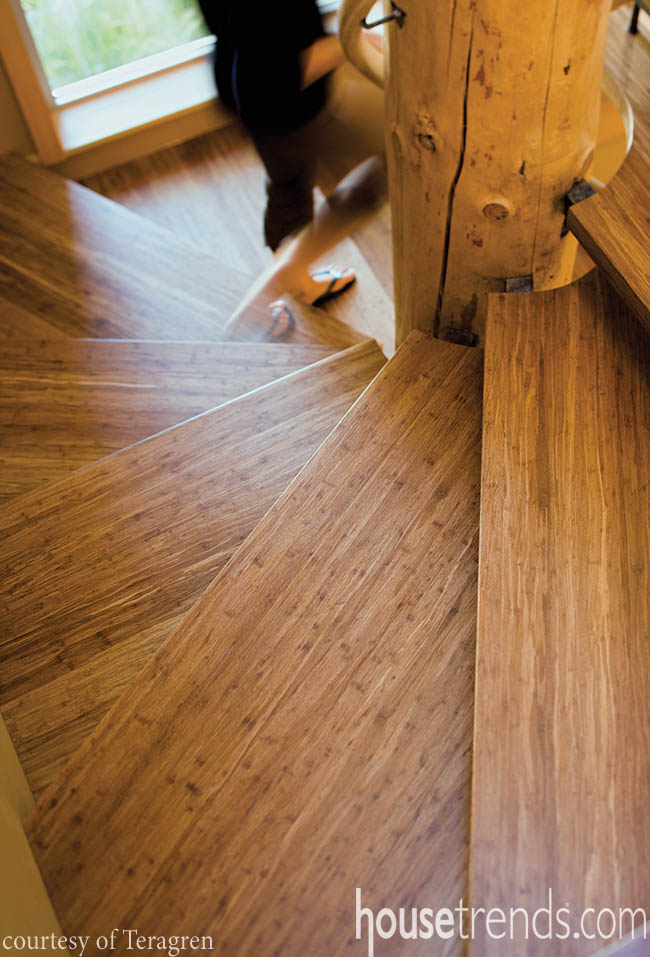 Beautiful and strong, bamboo flooring seems to be popping up everywhere from your yoga studio to your bedroom.