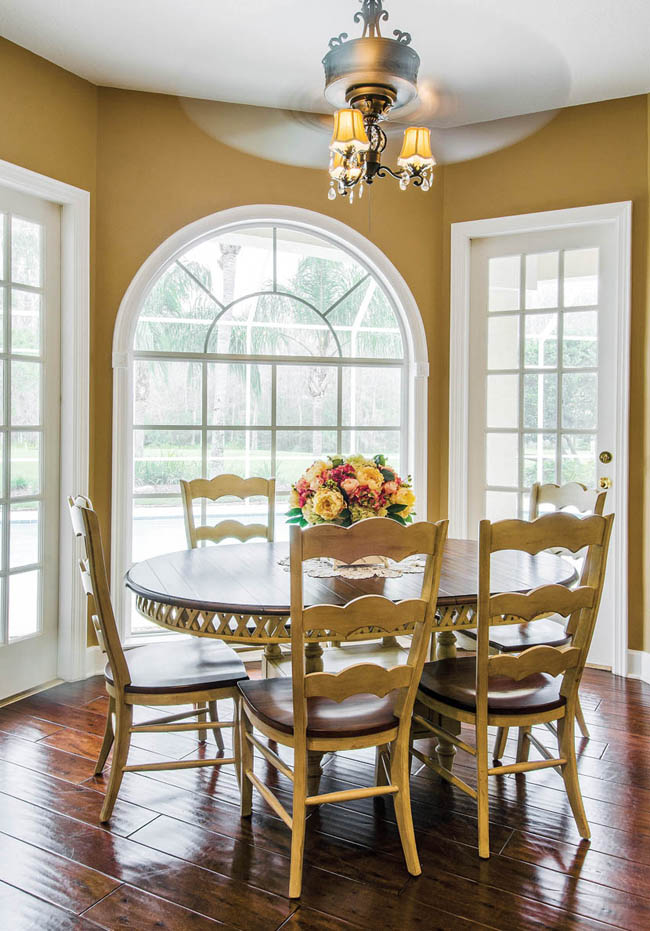 Shortly after Ann Adamski moved into her newly purchased home in Lutz, she received a phone call from a few friends, notifying her that they were coming over to make gnocchi in her new kitchen. A short time later, her home was filled with family and friends, and a cooking feast was under way. "This is what we do," Ann says. "At least twice a week we are at each other's houses, enjoying a meal together. Whatever you have in your fridge is fair game."
Ann and her three children moved from New York to Tampa Bay two-and-a-half years ago. Ann initially bought a home in Cheval, but shortly after getting settled in, she realized it was a bit too small. To accommodate the needs of her family, Ann purchased a 4,600-square-foot home nearby. "It was perfect for us; even though it needed a new kitchen, I wanted to take on the challenge," she says.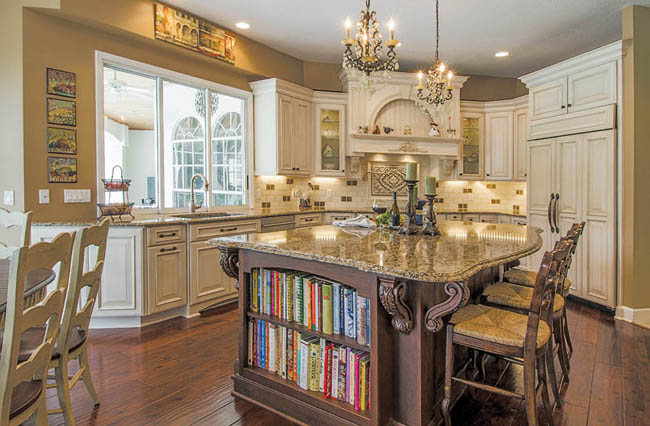 Since she was new to the area, Ann turned to her friends for referrals. She ended up selecting brothers Keith and Jeff McNabb, owners of Tampa-based Kitchen Creations. "We just bonded and they were so patient with me because I have never remodeled a kitchen and didn't have any idea what I wanted or needed."
Ann's kitchen in her New York home was typical of the area with dark stained cabinetry and countertops. For her Florida home, she wanted the design to be bright and cheerful.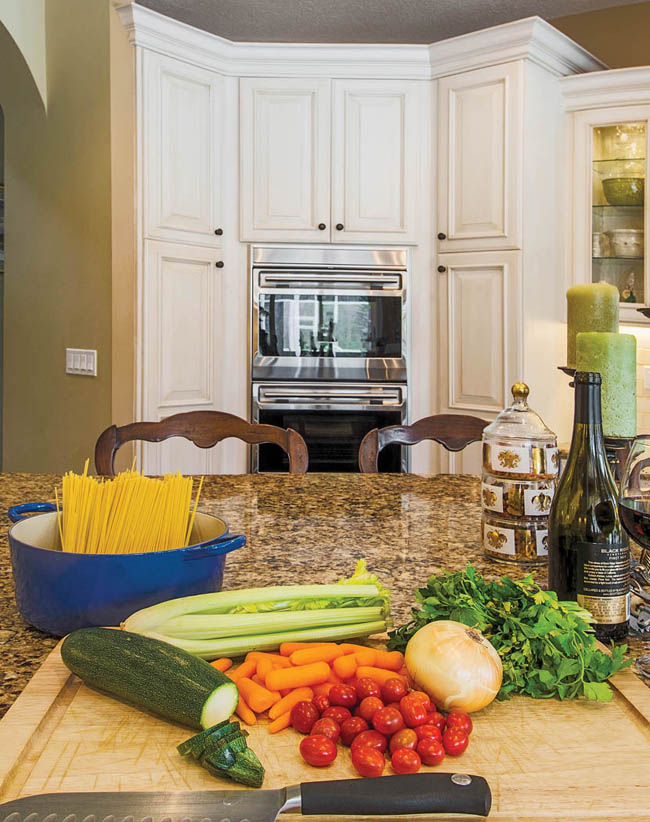 The original kitchen was completely gutted, even a pantry was removed to allow for more cabinet and counter space. The old cabinets were replaced with white painted maple cabinetry brushed with an espresso glaze for a weathered look.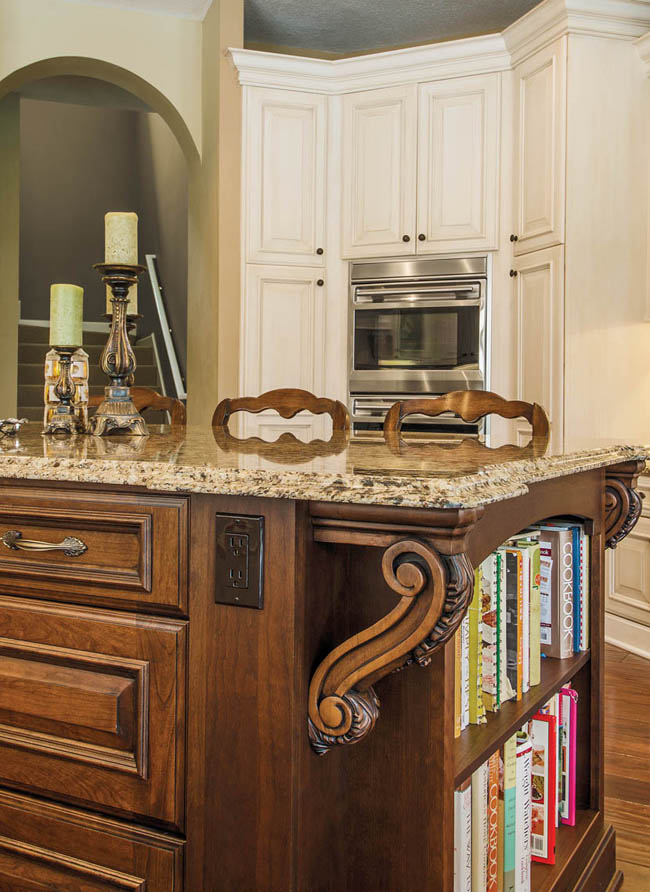 To offset the perimeter cabinets, Jeff McNabb suggested using cherry wood for the island. "The island features a Mission stain and Charcoal glaze, a very custom look," McNabb says. "Customizing cabinetry continues to be a big trend. The contrasting colors in this kitchen make it really stand out."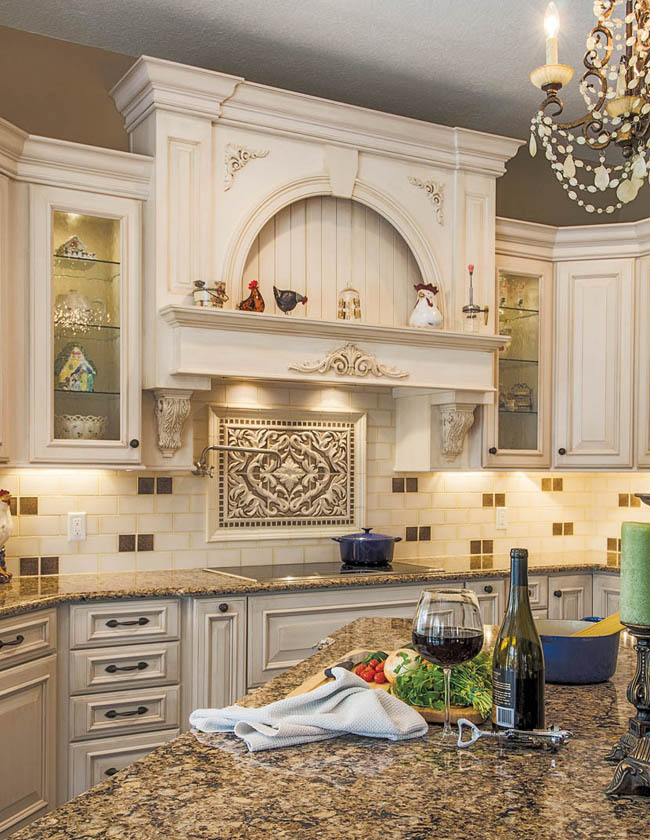 The range hood serves as the focal point in the kitchen, and was custom-made to blend in with the perimeter cabinetry. A mantle shelf, crown molding, elegant carvings and a beadboard panel give the hood an artistic look.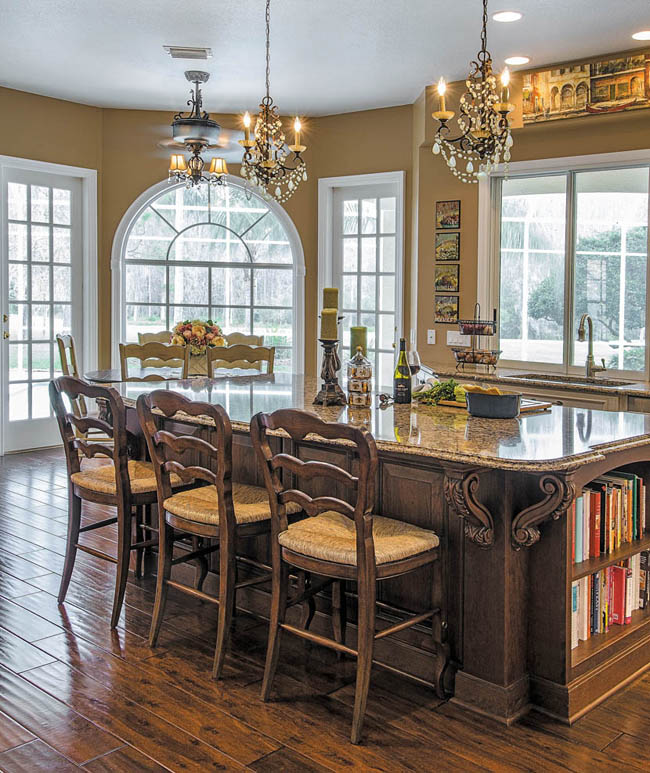 Since cooking is such an important part of Ann's life, she made sure to select materials known for their durability and low maintenance capabilities. From the Cambria quartz countertops to the sturdy hardwood flooring, she doesn't have to worry about whether or not her kitchen can handle a large group of people or elaborate meals. "I hosted Christmas Eve at my house this past year," she says. "In addition to 50 people, we had trays of fish, shells, baked clams and shrimp. It was a traditional Italian dinner and it was amazing."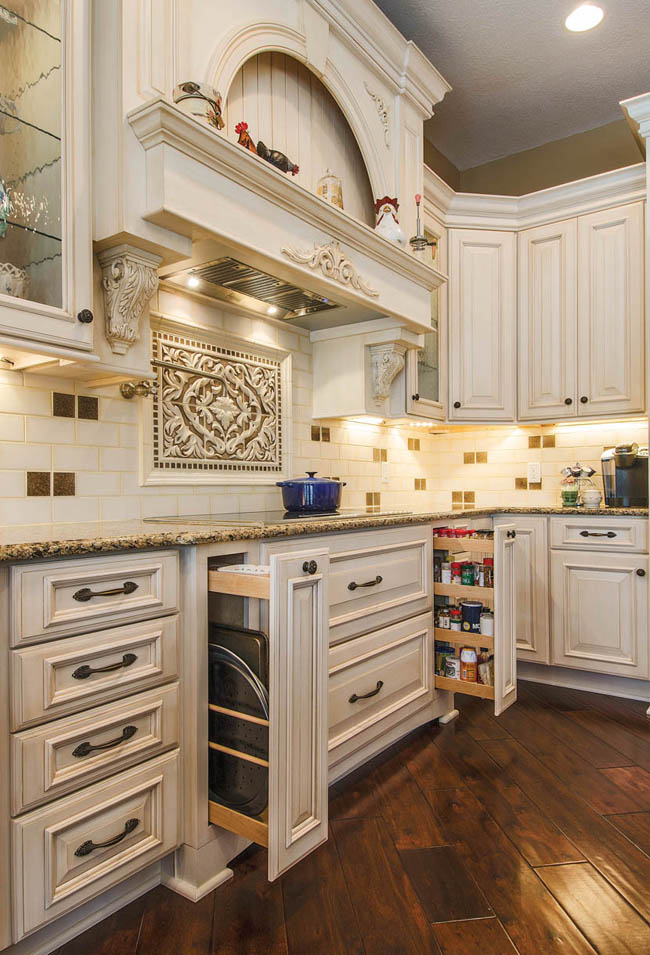 In addition to state-of-the-art appliances and an abundance of storage options, Knabb also made sure to incorporate Ann's personality into the kitchen design. Glass-front cabinets strategically placed throughout the kitchen hold 1950s glass bottles and other retro kitchen pieces.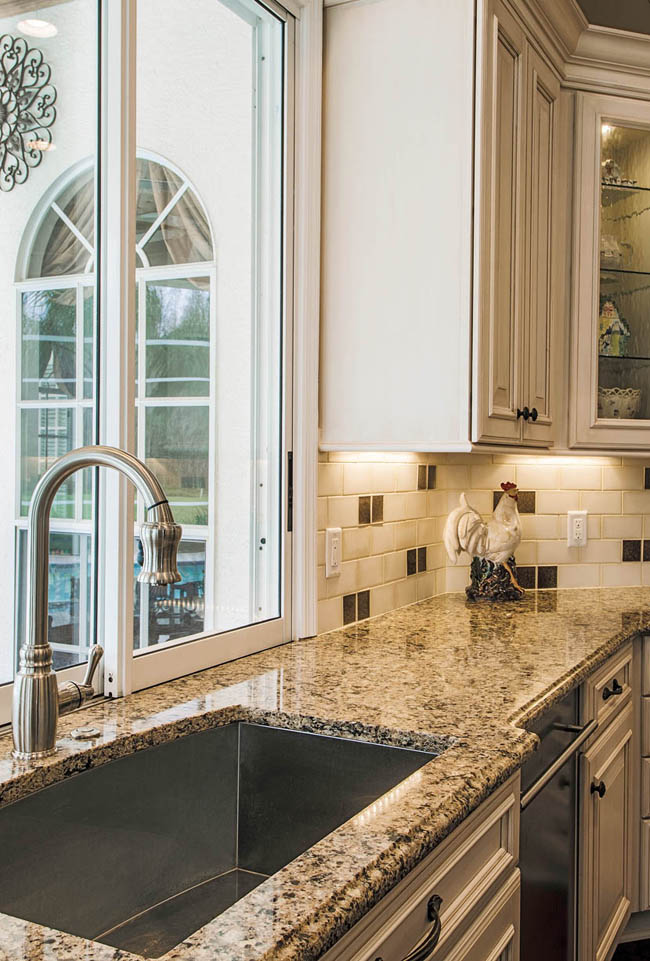 Her cookbooks reside in a pair of open shelves on the island and a view of the outdoor lanai and surrounding property allows Ann to enjoy the great outdoors from the comforts of her kitchen.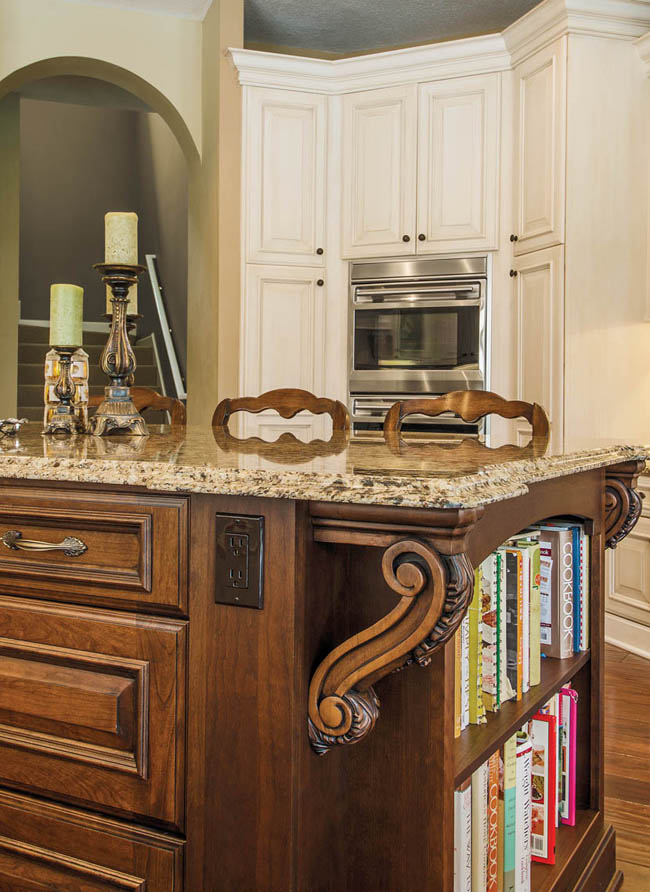 To offset the perimeter cabinets, Jeff McNabb suggested using cherry wood for the island. "The island features a Mission stain and Charcoal glaze, a very custom look," McNabb says. "Customizing cabinetry continues to be a big trend. The contrasting colors in this kitchen make it really stand out."