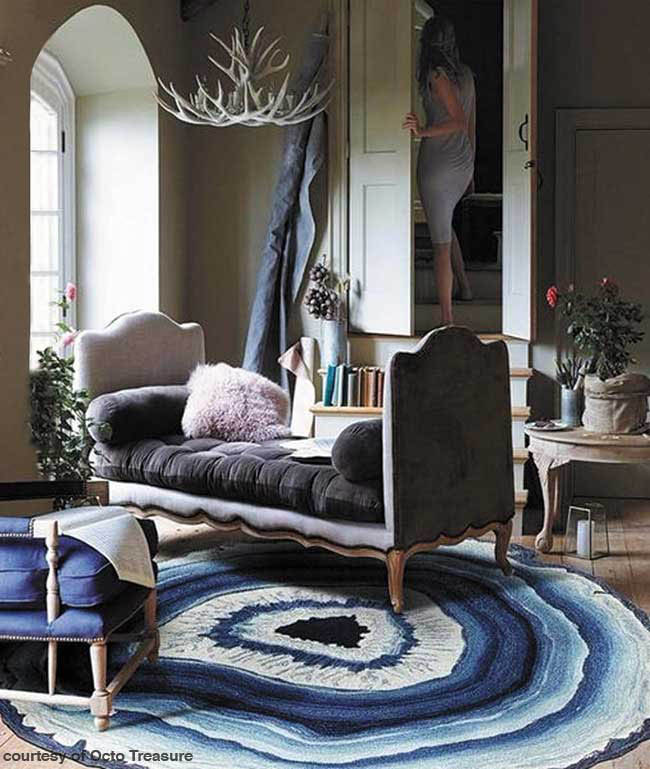 I remember learning about geodes in grade school science class. I loved the amethyst color of the crystals and found it hard to believe that a seemingly unattractive rock could hide something so beautiful.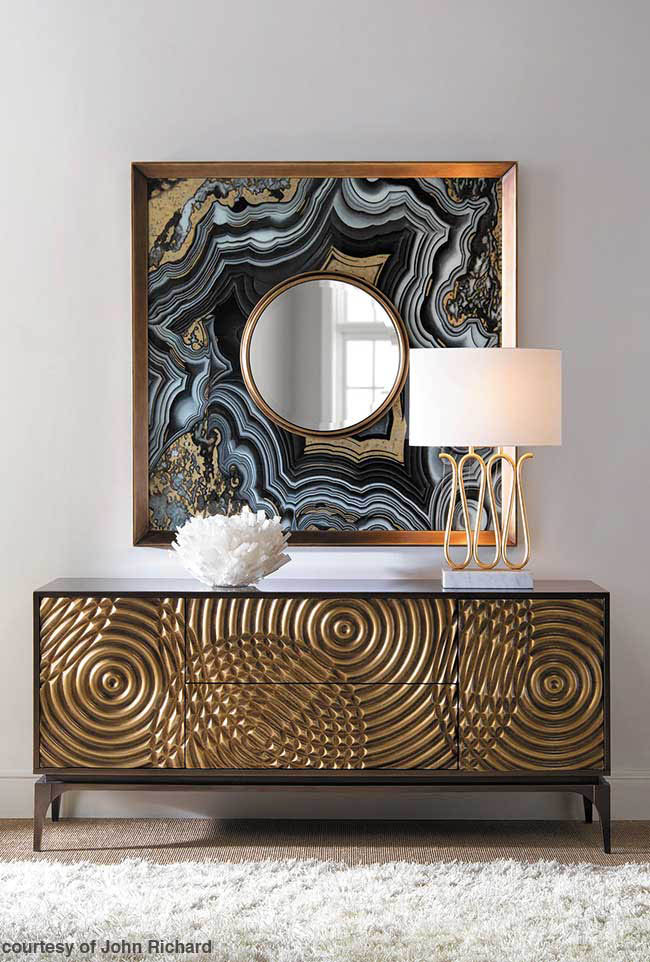 I even recall my mom having an amethyst geode on a plant shelf in our living room. So, imagine my surprise when I started seeing geodes and agate pop up in interior design.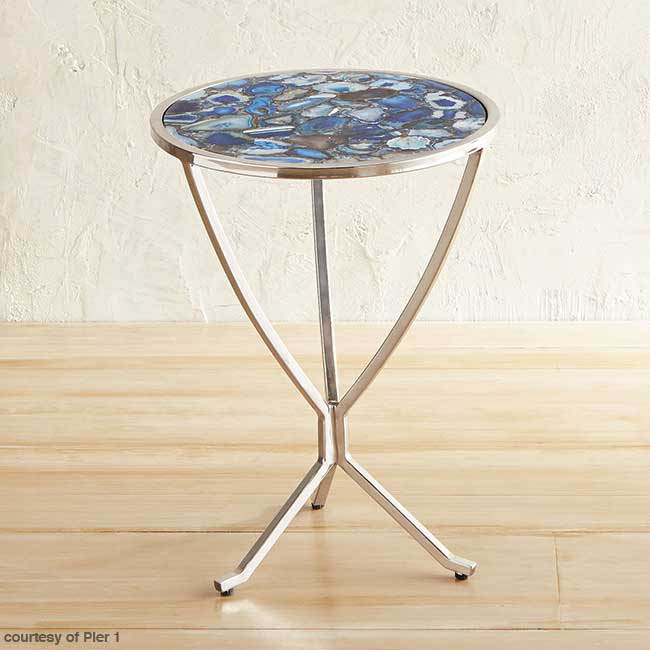 Organic in nature
For those of you unfamiliar with these hidden gems, geodes are rocks that contain hollow cavities lined with crystals.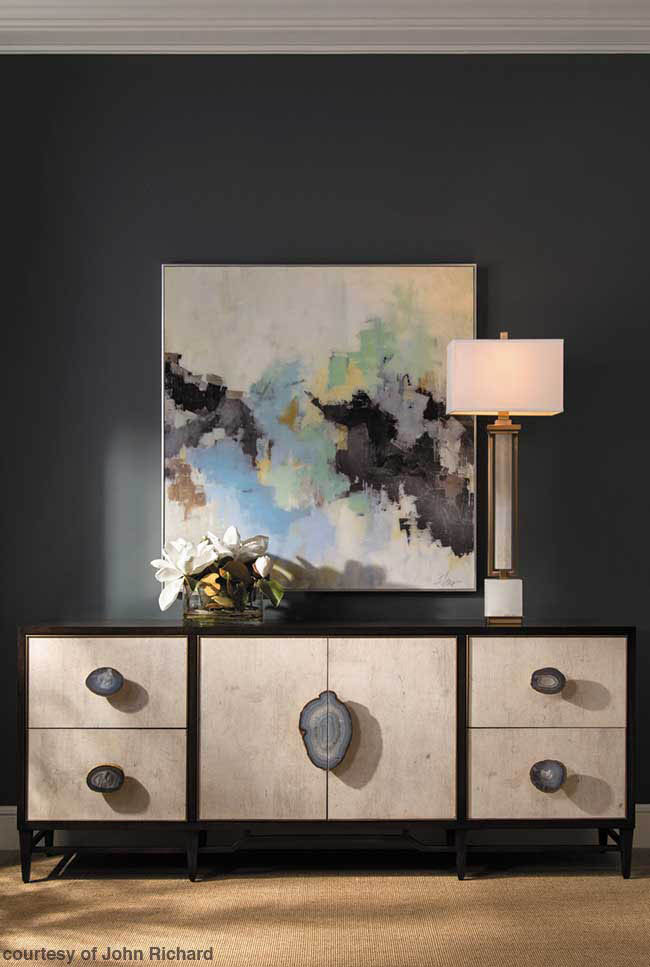 Agate comes from a geode that is completely filled with crystal formations, which is called a nodule. The crystals are formed when groundwater passes around and through the rocks, depositing minerals such as quartz and amethyst on the inside of the geode. Over time, the minerals form into the colorful crystals you see today.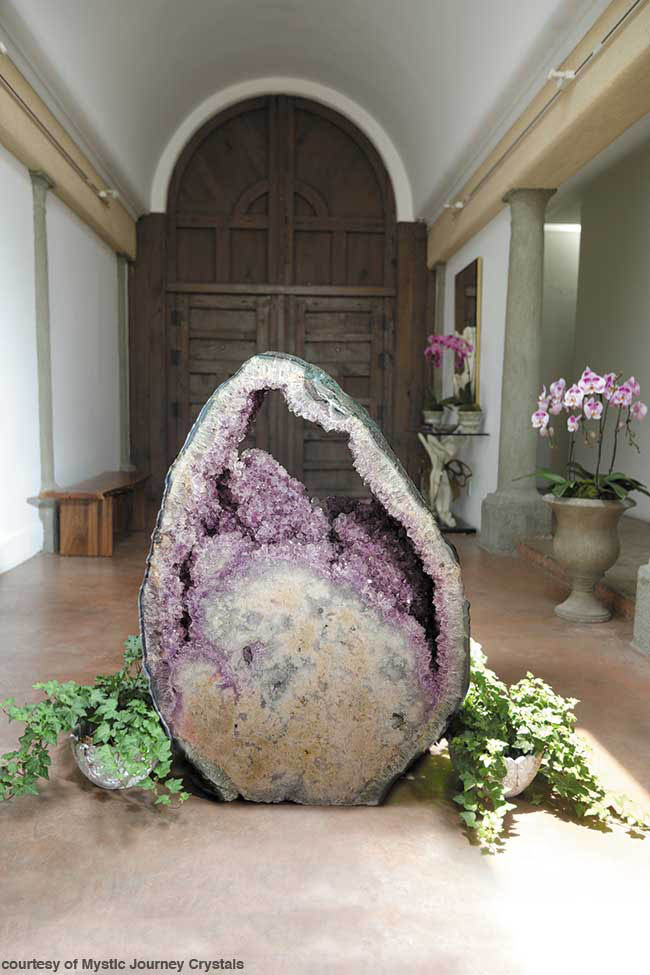 Companies such as Mystic Journey Crystals are seeing more people incorporating these natural pieces into their private spaces.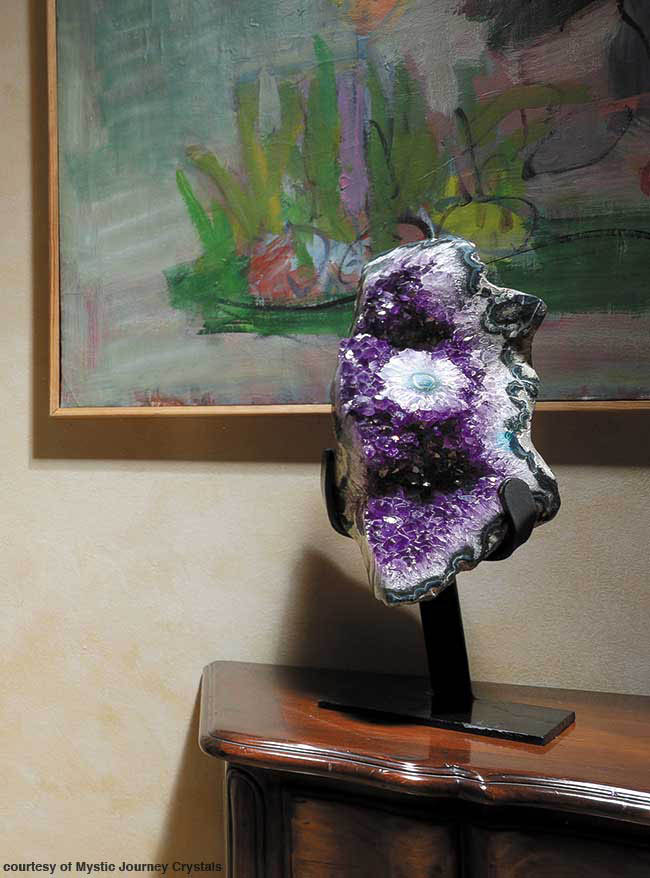 "Homeowners view them as one-of-a-kind fine art pieces—nature will not replicate any two exactly," says Jeffrey Segal, founder of Mystic Journey Crystals. "The colors are vibrant and have a multifaceted shimmer, adding a sublime and almost exotic interest to a space."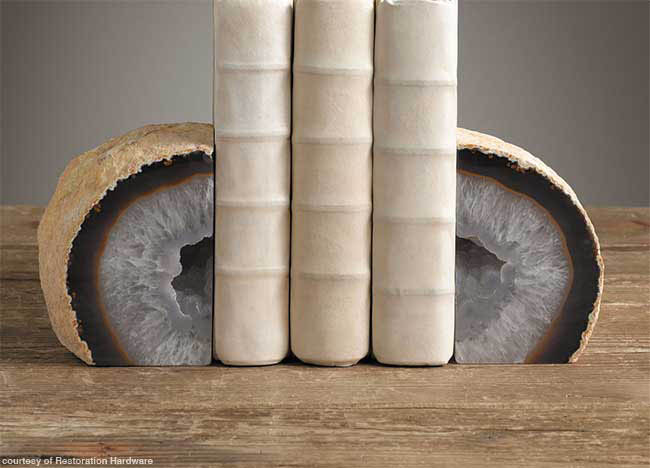 Whether you want to incorporate actual geodes and agate or other accents, such as wall art or area rugs inspired by the beautiful swirls and rich jewel tones, we think these products rock.