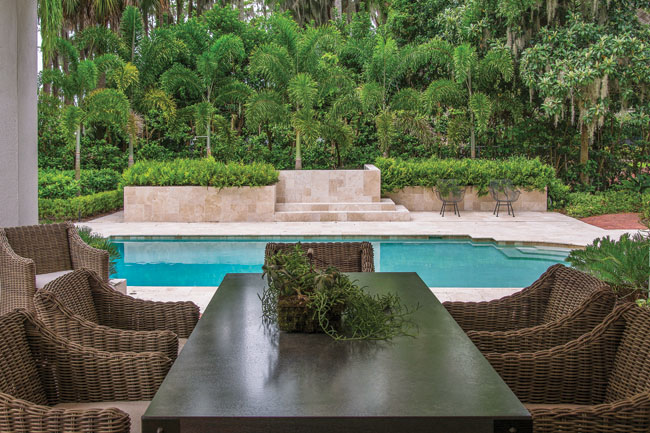 When Susan and Mark first began their home remodel with designer Gail Levine, they discovered that they simply couldn't leave out the outdoor areas, particularly the outdoor kitchen overlooking the pool.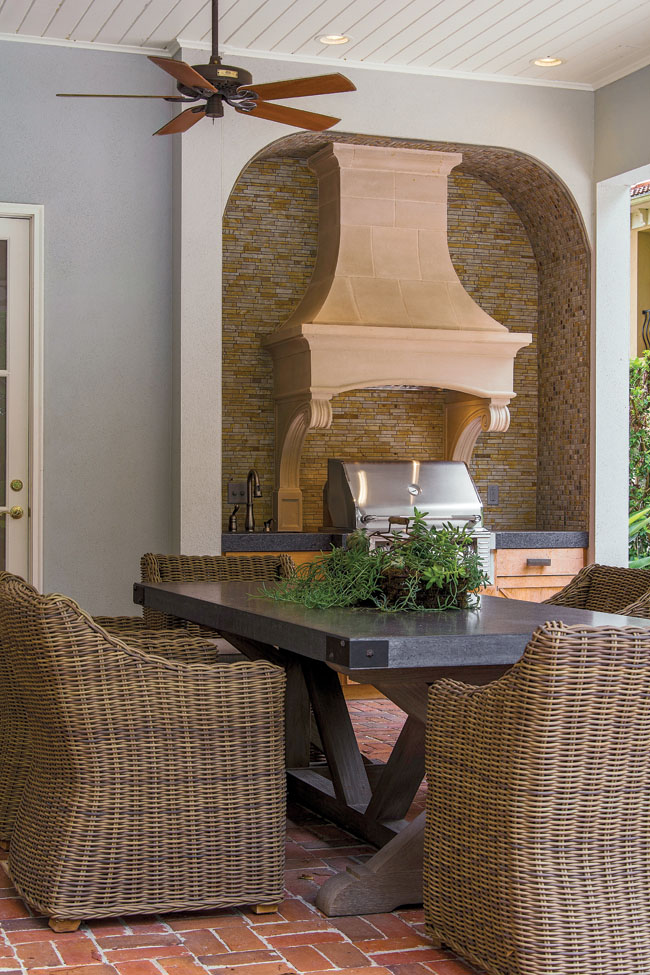 The outdoor kitchen includes a comfortable dining table, complete with low chairs and a low table, keeping the whole design casual.
Tucked away in a nearby nook stands a built-in grill and cabinetry, making cooking up for a small get together supremely easy.