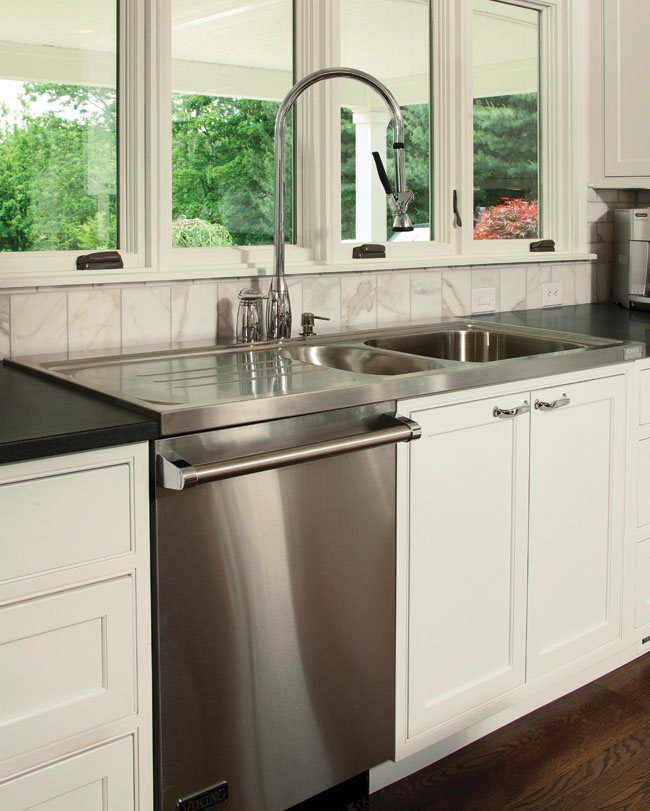 It's classic, timeless and elegant. It's white in the kitchen and it's as popular today as ever. And while some prefer to keep the heart of their home simple and clean with a crisp all-white palette, others choose to start with a white foundation then add bursts of color or mix the cabinetry up with unpainted finishes and textures to make the whole place pop.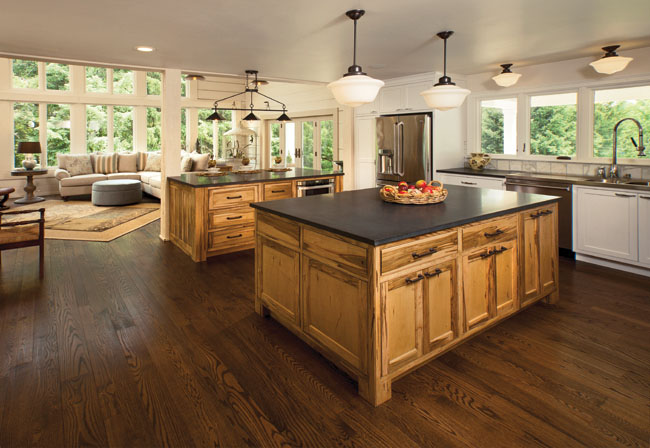 Empty nesters, Mike and Jackie, raised three children of their own and are quite happy that their families, including two young grandchildren and two on the way, live close by and visit frequently. To accommodate their growing extended brood, the couple wanted to open up their existing 11' x 11' kitchen to the adjacent great room—or what they refer to as the barn room due to the home's gambrel style roof—and take advantage of the stunning, private views of their six-acre setting. The homeowners enlisted the help of long-time collaborator, architect Cynthia Williams.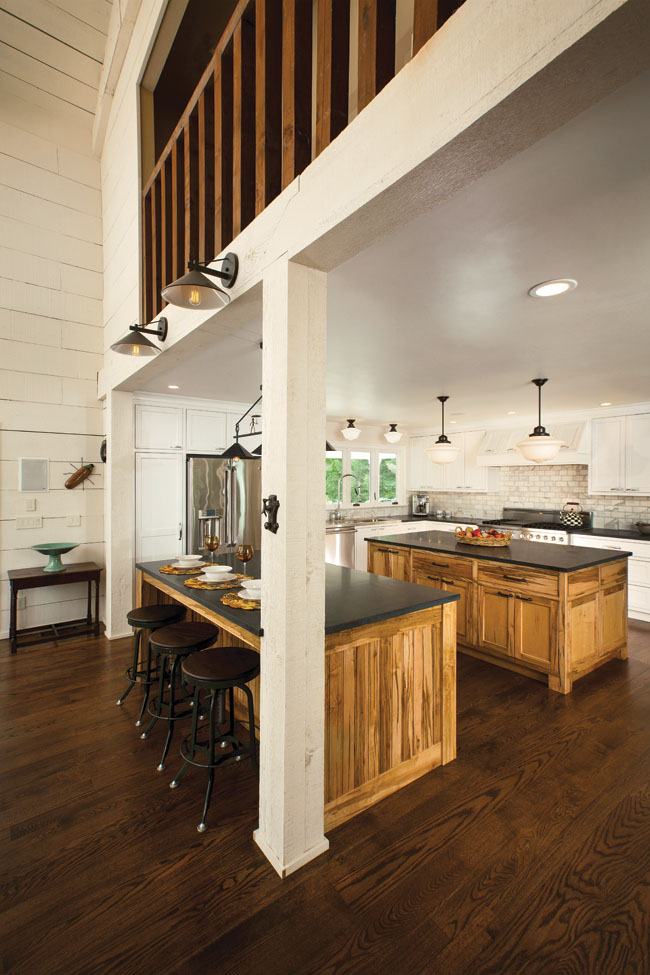 The team decided to blow the space out by removing a wall and a set of stairs, giving themselves plenty of elbow room. Since in the old kitchen everyone gathered around the island, Mike and Jackie wanted to take advantage of all the newly found space and install two islands in the new kitchen.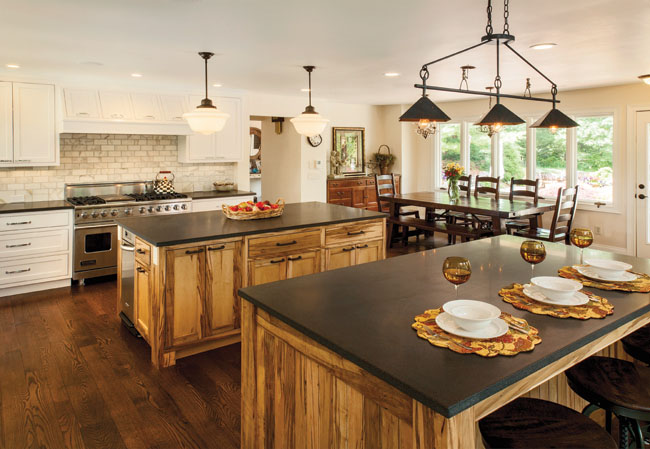 One island is dedicated to prep work and the other for serving. The prep island houses a compactor and recycle bins, while the serving island features a microwave and warming drawer—perfect for handing off a quick snack to anyone sitting on one of the three barstools.
Originally, the islands were going to be white as well. But by happenstance, when a contractor suggested wormy maple for a mantle surround in the adjacent great room, the couple liked the look and decided to "tone down" the polar white of their kitchen perimeter cabinets and have their two islands built from this eye-catching wood.