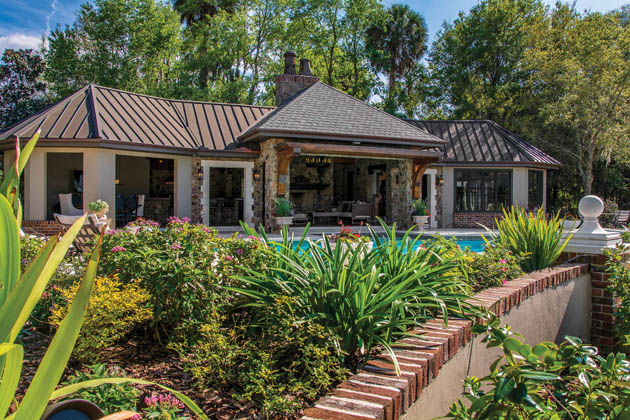 Philip Lokey, his wife Shannon and daughter Summer, have the ultimate backyard pool.  Complete with speakers in the surrounding landscaping and a three-sided cabana with air conditioning that lowers the temperature under-roof by 15 degrees and features a kitchen, small dining room, sitting room and an exercise facility, the much-loved area is a home away from home.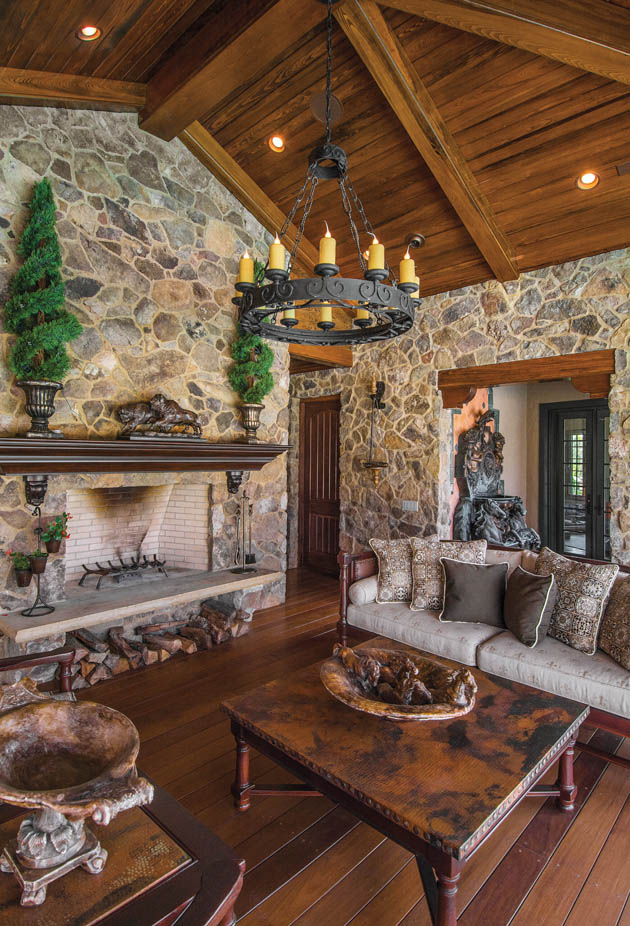 The French Normandy look of the cabana was essentially the vision of interior designer Diane Carter Simon of Design Concepts and Solutions, who considered this project "a great adventure." Simon has worked with the Lokeys on their entire residence, but the cabana and pool were the finishing touches to their dream house, and she wanted everything to be just right.  "Diane's a design genius. She's amazing, especially in planning things behind the scene, like placing the electric in just the right locations," says Shannon.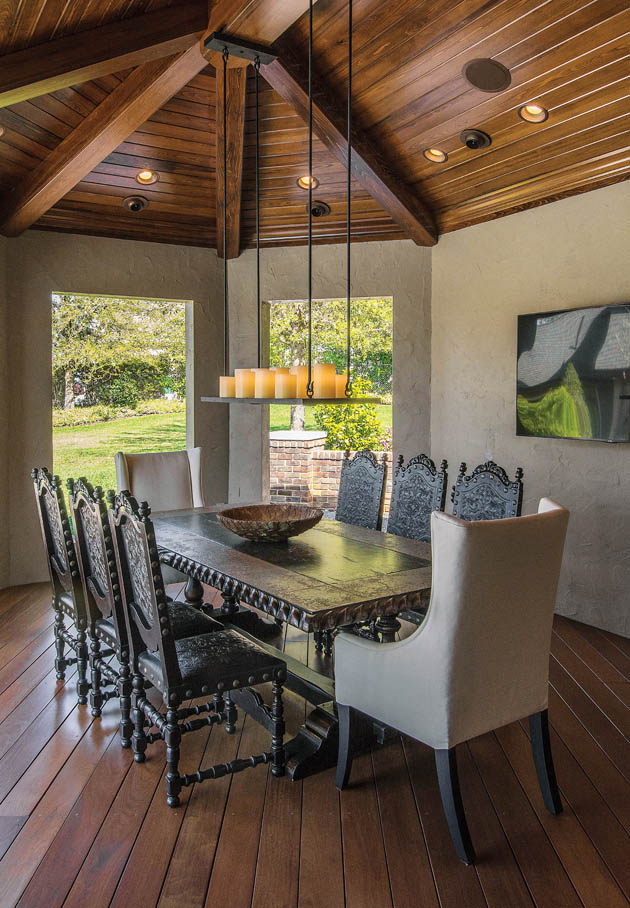 Simon and Shannon went to High Point, North Carolina to select custom pieces including lighting by Laura Lee Designs of California. Simon's experience in the interior design industry means she has many contacts with various craftsmen she can call on to fulfill the Lokeys' vision for their cabana. "Phil has a very discerning eye, so selecting materials and artisans was critical," she says.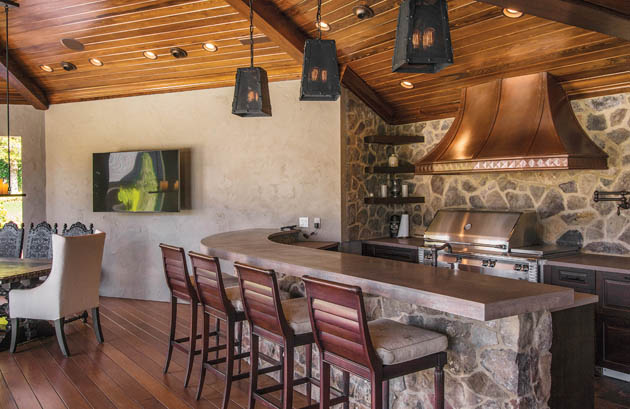 She contracted Park Avenue Design of Tampa to produce a custom copper hood for the outdoor kitchen and Geresey designed a unique wood ceiling with a special finish.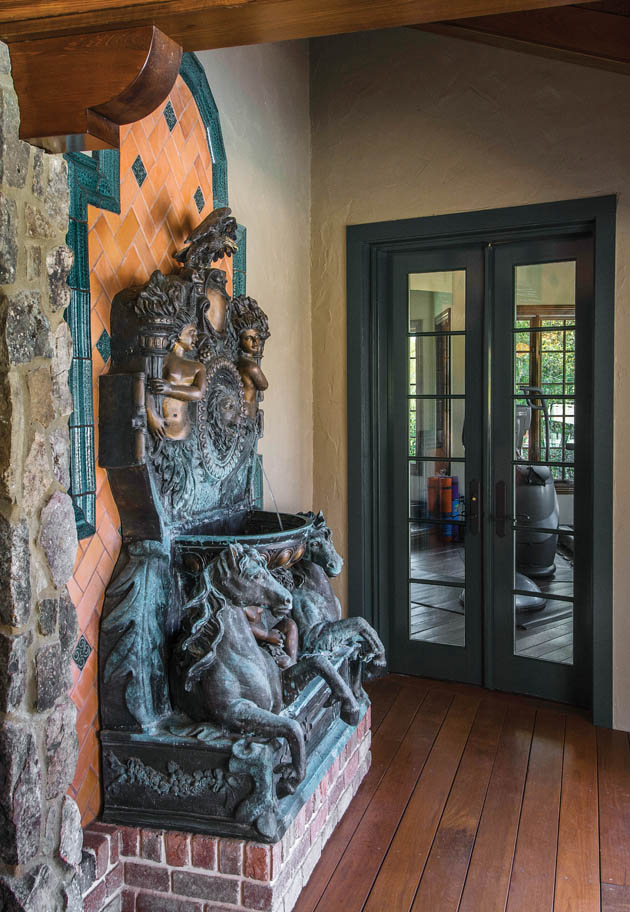 Simon herself designed the copper fountain and tile surrounding it.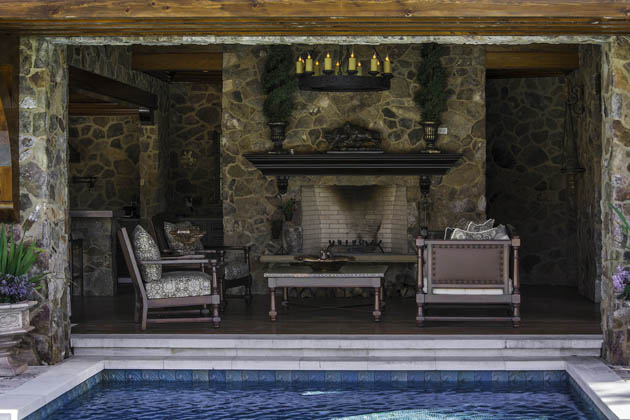 She chose Ipe all natural hardwood flooring, old-world style stonework by Masonry by Satch and a fireplace surrounded by stonework using an over grout style for more texture.
The finished product is an amazing location that the Lokeys use often, whether it's just a lazy afternoon or a 120 person cast party for their daughter's most recent theatrical performance.