Tucked away in a beloved home wine bar, a priceless treasure is buried in the lower level of Tom Huff's home. It is not found underground or within the concrete. Instead, it is camouflaged among 3,000 bottles of wine.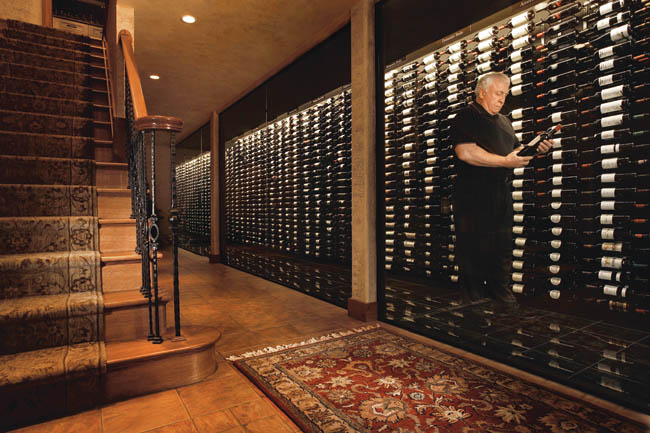 It only takes Tom a few seconds of browsing to put his hands on the bottle of champagne that has remained corked since the wedding reception for The Prince of Wales and Lady Diana Spencer on the 29th of July 1981. Tom received the bottle as a gift from a family friend, and he admits it belongs to his wife. The champagne was created with grapes frozen the year Prince Charles was born—1947—and then thawed the year before his wedding to Princess Diana. Tom is relatively certain that his is one of the only unopened bottles left from that historical event. "I wouldn't sell it for any amount of money," he quickly announces.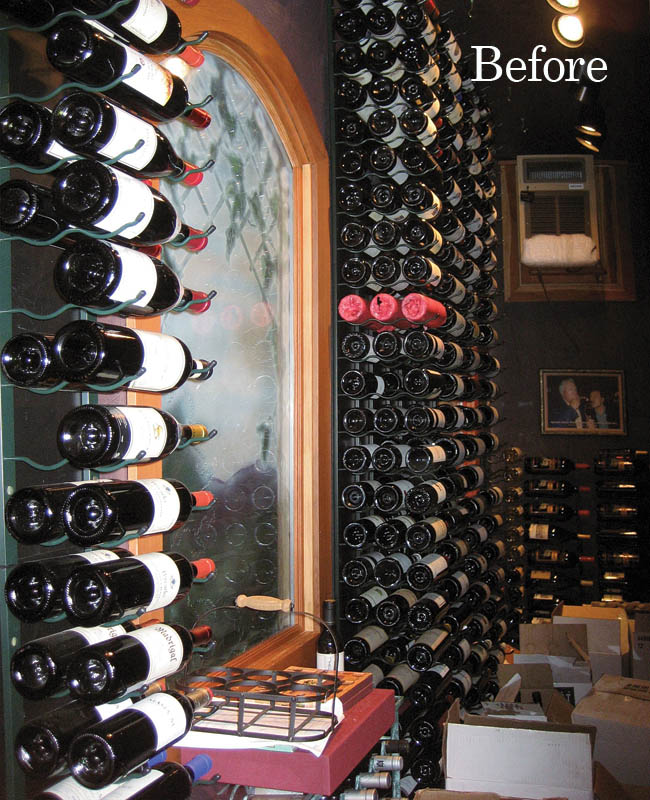 The less-than-conventional wine cellar in the Huffs' basement was built out of necessity. The couple originally included an 800-bottle cellar on the first floor of their home during construction nine years ago, but it was quickly outgrown after they closed two of their restaurants in Denver. The wine inventory was shipped back to Ohio, and the Huffs needed a place for storage. The lower level of the home had remained unfinished. "We needed an entertainment room anyway, so it was perfect timing," Tom explains.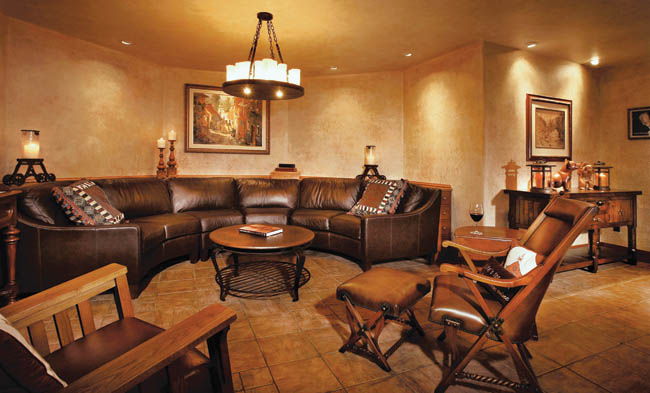 Due to his work in the design and construction of retail stores and centers, Tom was ready to design his lower level wine cellar and entertainment space. "The Napa style room downstairs is authentic—from the design to the furnishings," he explains.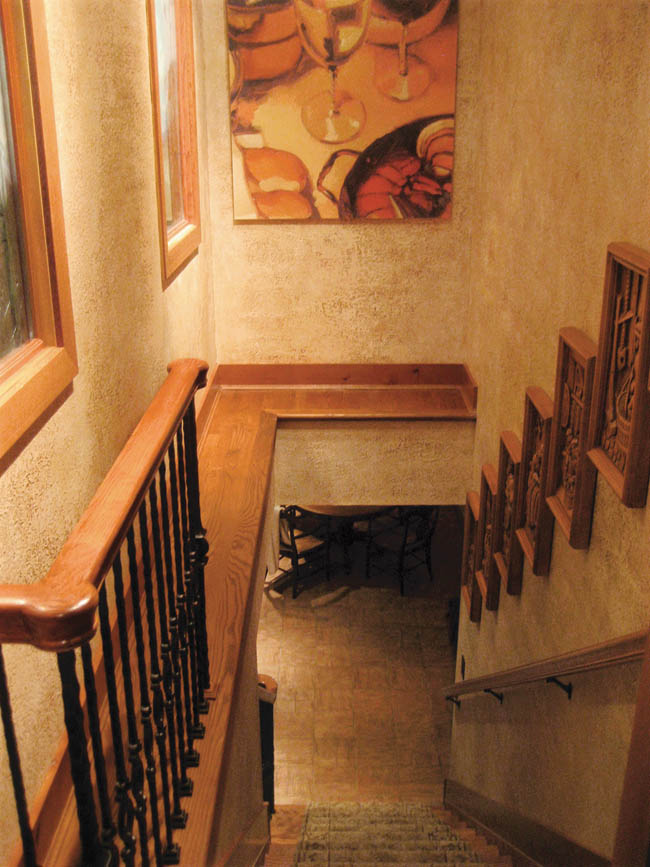 The warm tones of the 1,600-square-foot lower level are noticed immediately upon entering the stairway where the previous wine cellar once stood. Light wood tones are complemented by a textured wall treatment. Wrought iron banister posts introduce the element of black that will appear down the stairs in the actual cellar.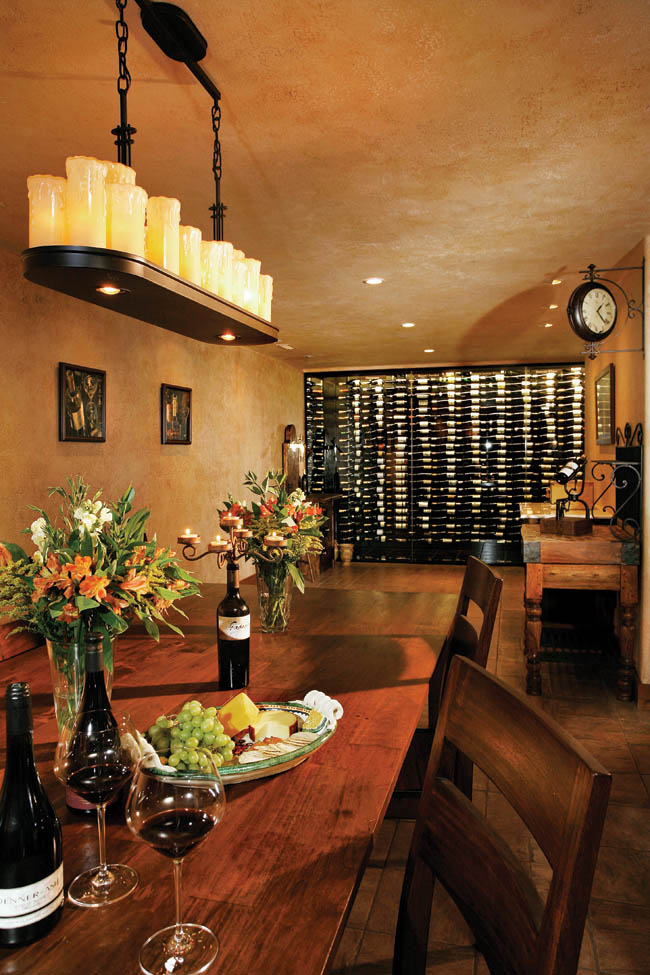 Down the hall and around the corner awaits an entire entertainment area where the Huffs can host friends and family for wine tasting and dinner. A long tasting table comfortably seats 10, while a leather banquette provides additional seating.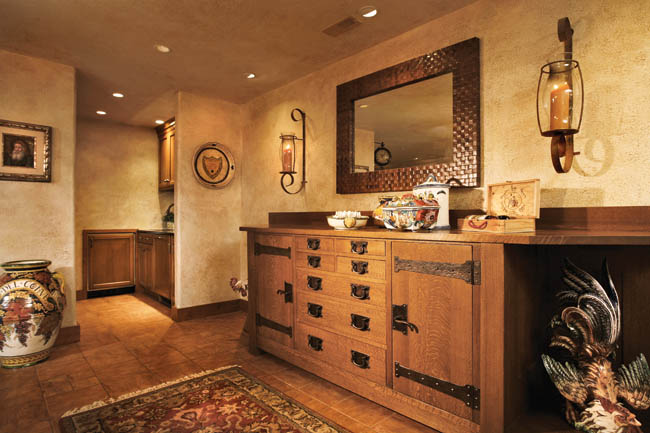 The function of the lower level, a small kitchen, is hidden in the nook under the stairs. It provides storage for wine glasses and utensils while remaining beautiful with granite countertops and paneled appliances. "The Huffs wanted modern day amenities with an old-world charm," says Steve Hendy of Neal's.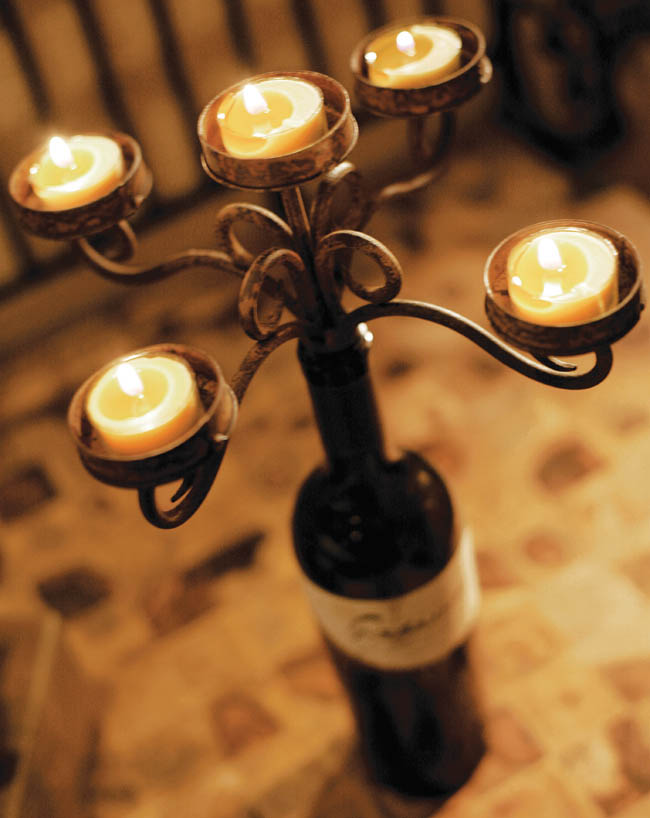 Even though the Huffs' passion and knowledge of wine will help pay for future wine purchases that are sure to stock their home wine bar, they are not in it to make money. Their passion for wine is fueled by the pleasure they get from enjoying a nice bottle of wine with a special meal and group of people.