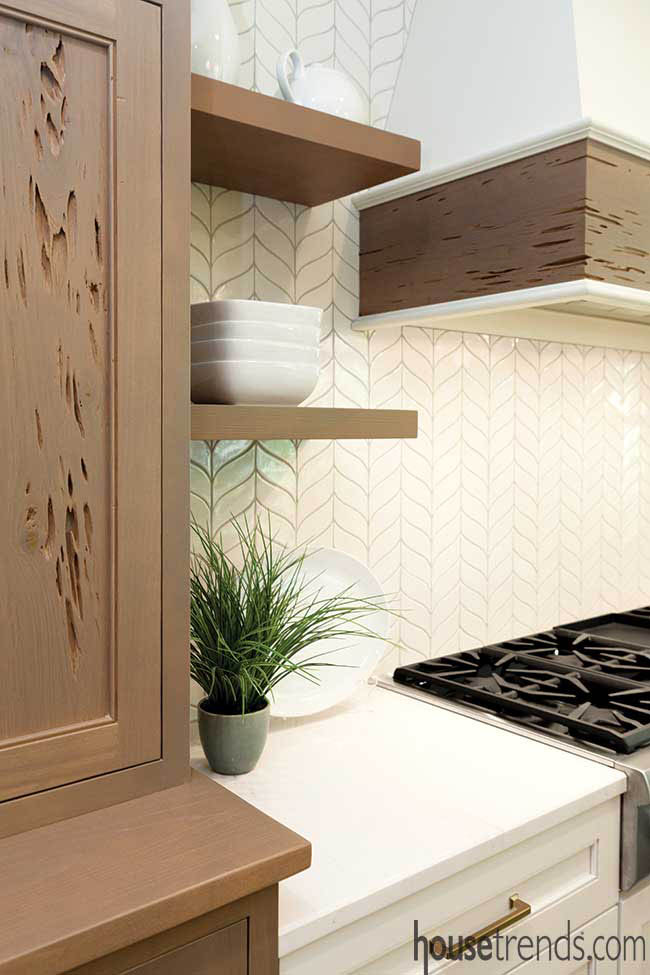 The bucolic setting and neighboring farms of this year's HOMEARAMA®, at Highlands at Heritage Hill, provided an apropos opportunity for the show's builders and interior designers to indulge in a little trendy farmhouse style. Think shiplap, barn doors, reclaimed wood beams, metal roofs and … did we mention shiplap? But just as in years past, what made the luxury home show so intriguing was how each designer translated the trend. Unexpected applications, modern pairings and genre-crossing selections created designs with appeal far beyond the farm.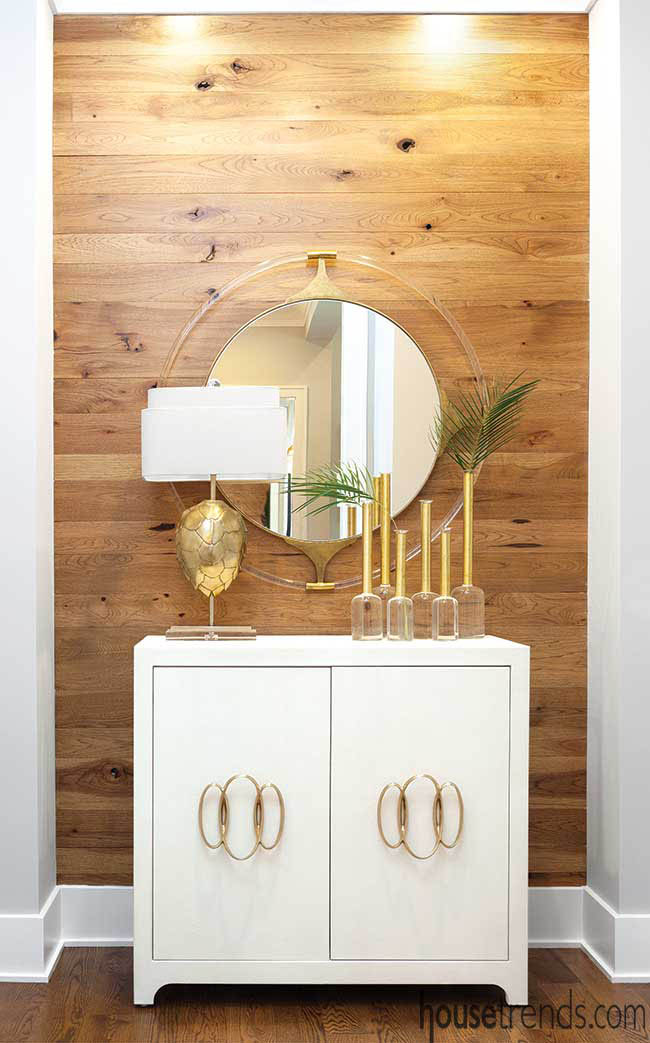 Revamped farmhouse standards
Shiplap, barn doors and apron-front sinks have become the breakout stars of farmhouse decor.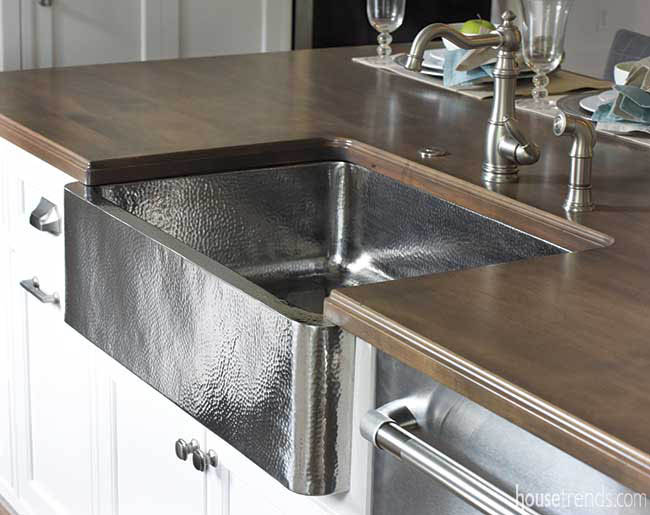 These features are able to shed their down-home flavor and complement any primary style.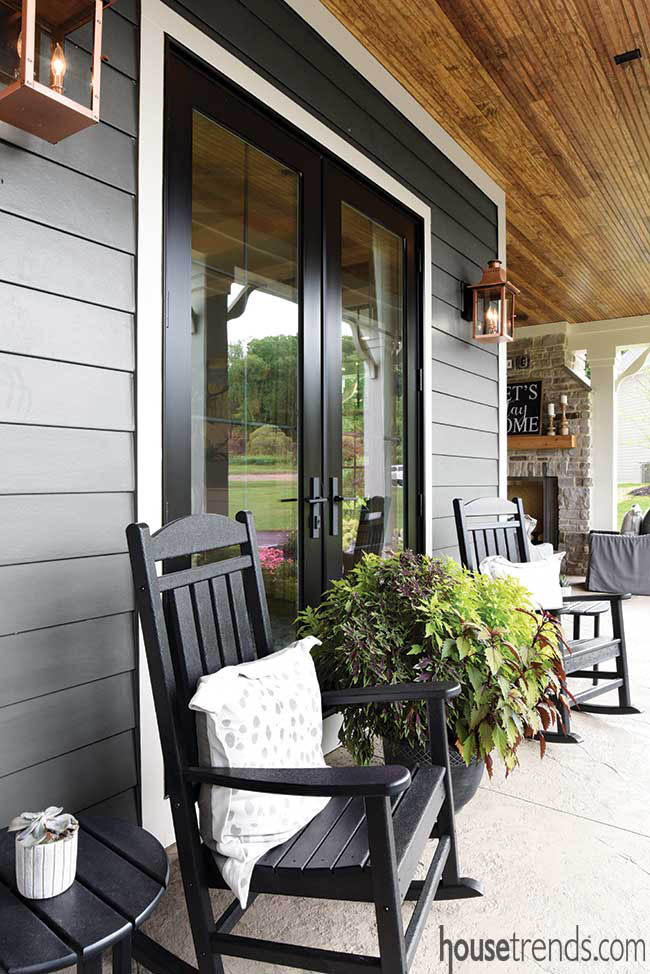 That versatility was on display as shiplap reached beyond its usual applications (in the kitchen or mudroom).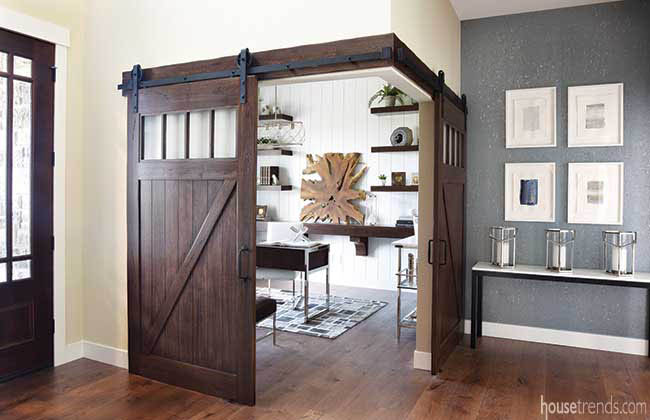 While barn doors were nearly as ubiquitous as farm sinks, streamlined handles and black finishes—in lieu of the expected distressed wood—set some apart, bringing an unexpected contemporary bent in homes such as Joan Marie, by The Leland Group, and The Savannah, by Justin Doyle Homes.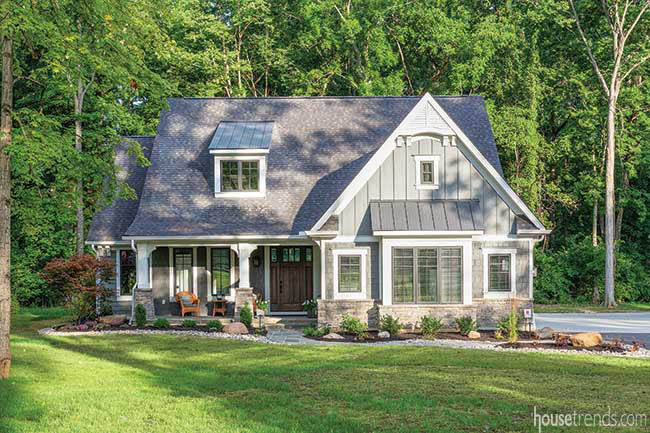 Farm-fresh exteriors
This year brought a revival of standing-seam metal roofs and board and batten siding, as four of the homes paired the finishes with modern elements to create a fresh facade.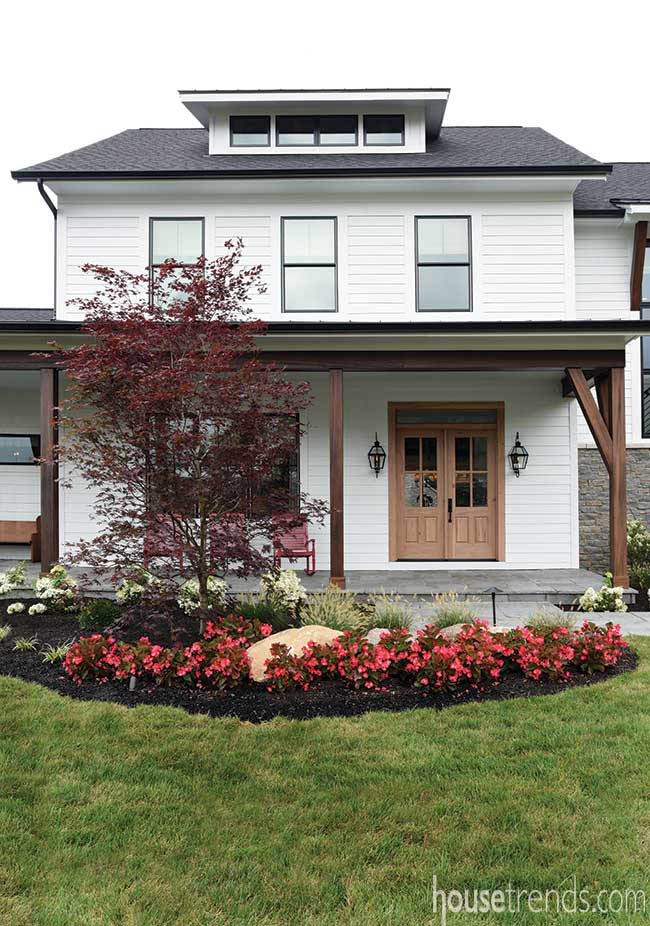 At The Woodburn by Sterling Homes, for example, a modern transom dormer and elongated window tweak the classic farmhouse composition.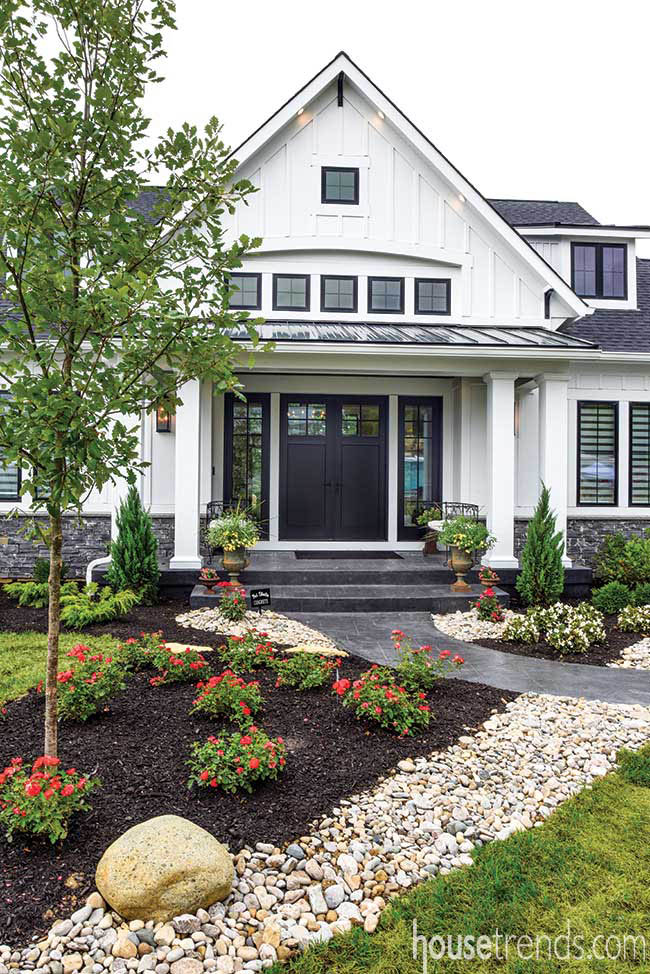 And while both The Savannah and Heritage B by High Pointe Custom Homes double-down on farmhouse flavor—the former features a steeple while the latter boasts ornamental gable trim, the vertical alignment and black casing of the windows give each home a contemporary air.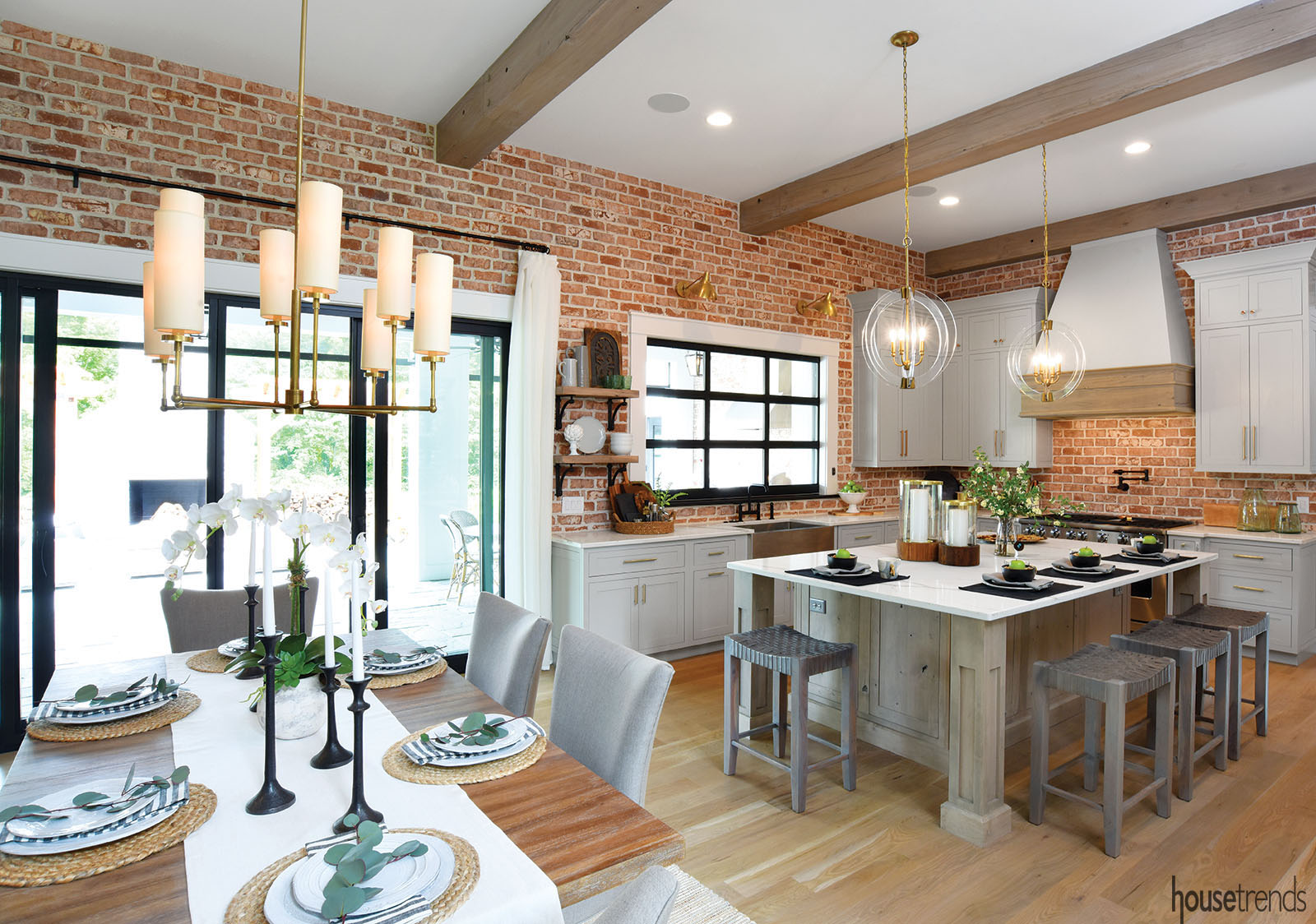 An industrial edge
Many elements in this year's HOMEARAMA® entries would feel just as home inside a factory as outside a barn.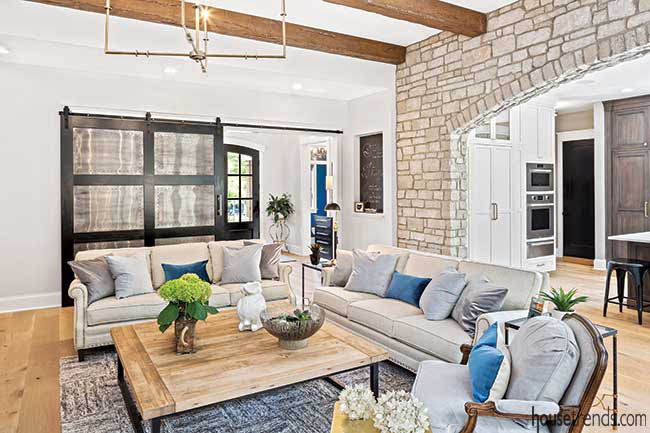 Case in point: sheets of metal. In Joan Marie's great room, nail-studded insets give a sleek window-pane effect to a black barn door.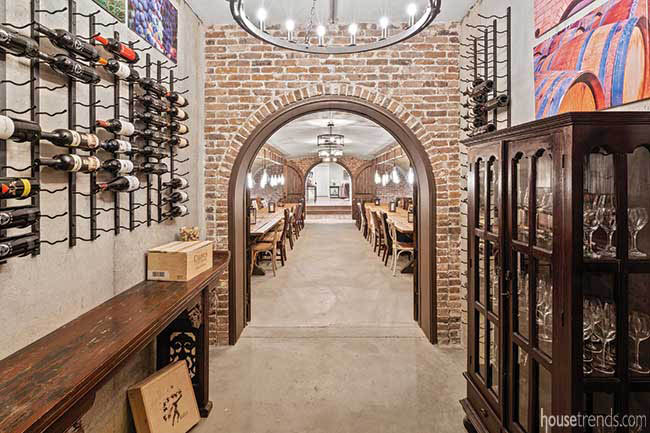 Distressed brick—another material that can lean into the industrial or agricultural zone—also was a popular material for main walls as well as accent spaces.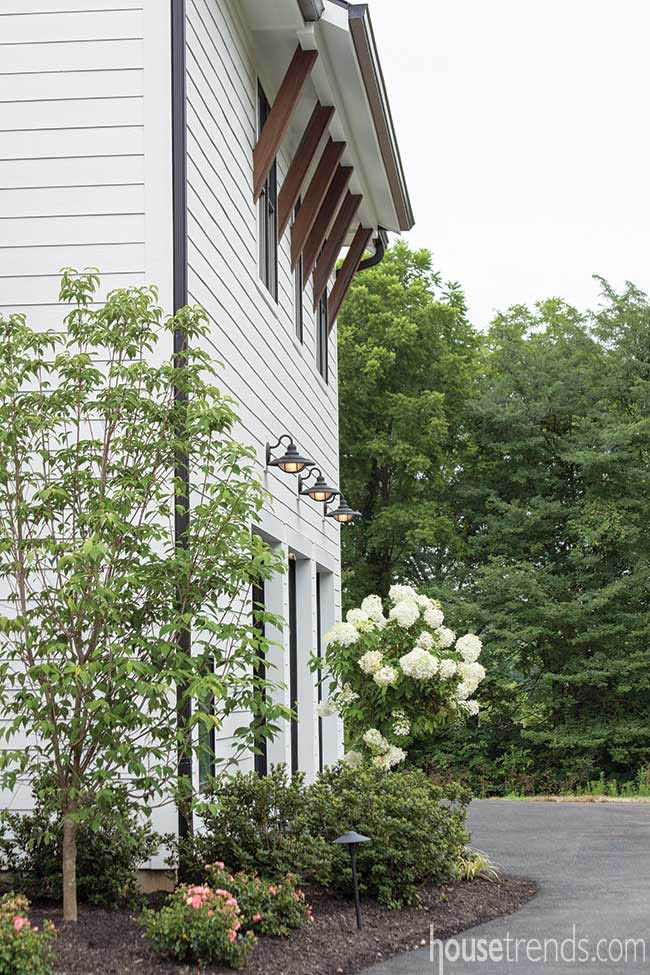 Outdoor lighting likewise walked the line between the two styles, with gooseneck and cage downlights flanking more than one garage entry.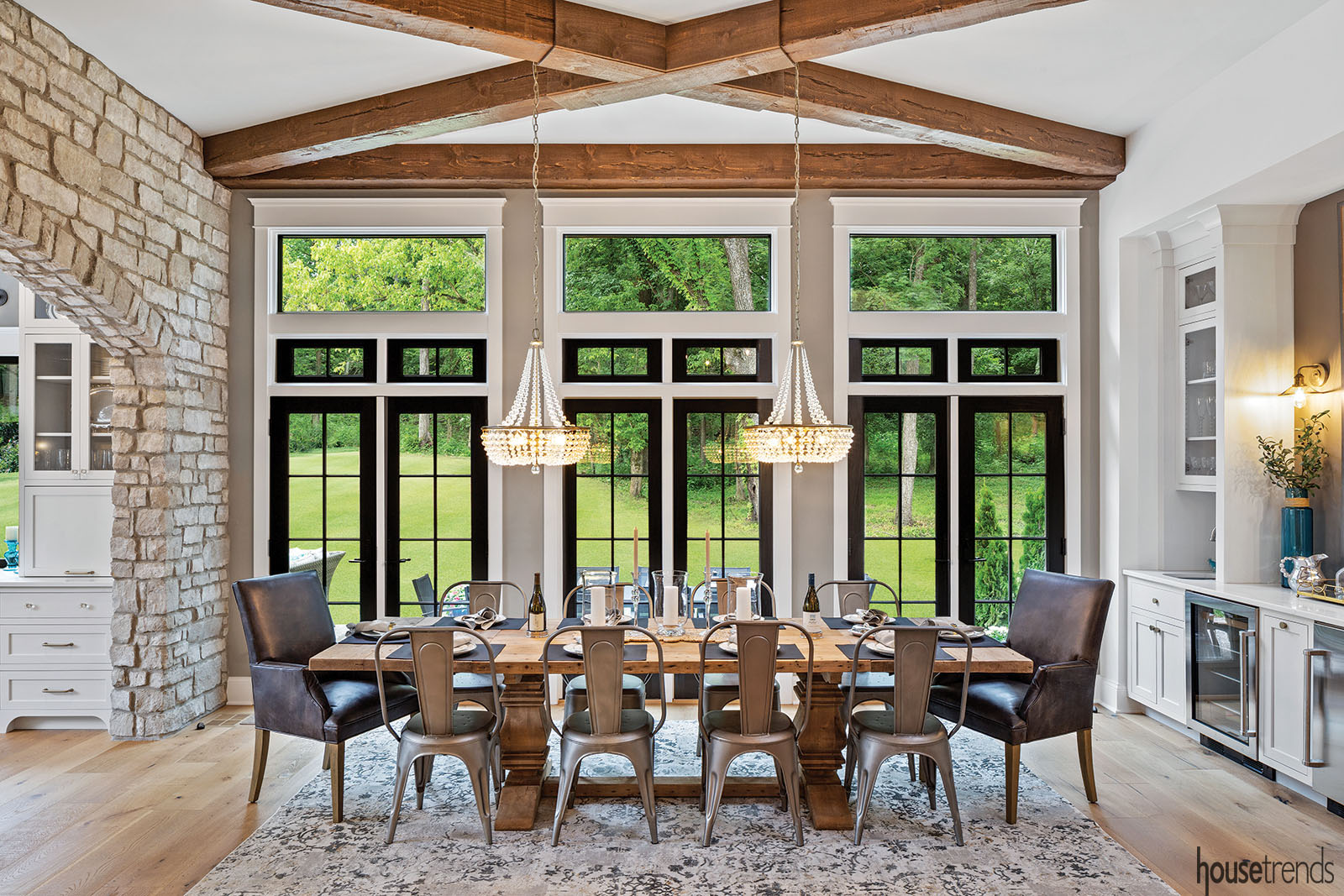 Old world influences
Just as some farmhouse details leaned Western, others looked across the pond. Stone archways provided subtle visual separation in the open floor plans of The Ashby Manor by Wieland Builders, Joan Marie and The Savannah, where Italian stone was laid in a 1,000-year-old design.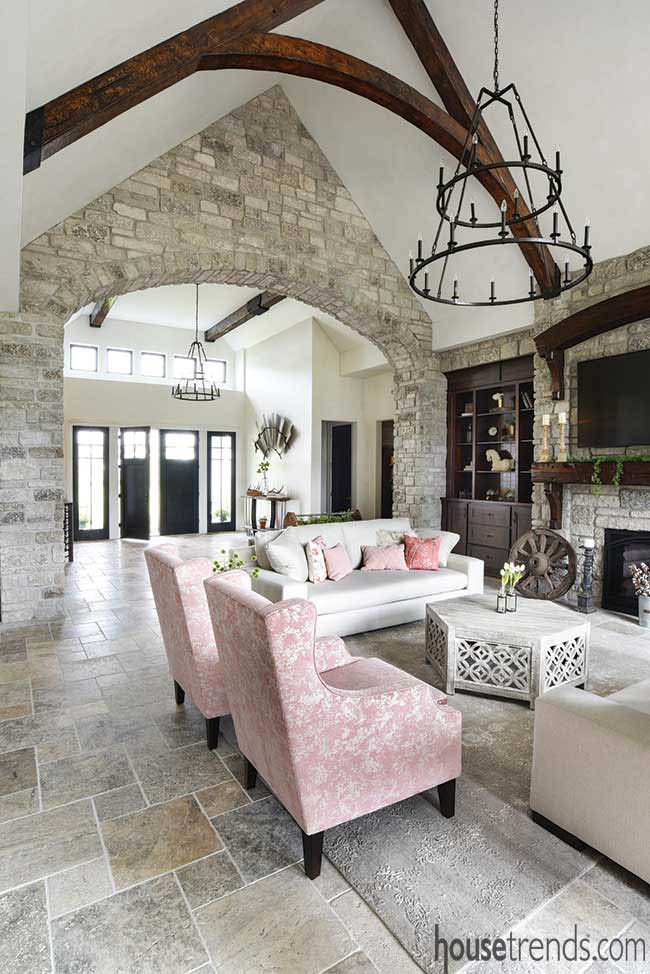 In this home, traditional wrought-iron light fixtures and a hall cabinet with iron-screened doors conjured visions of a European homestead.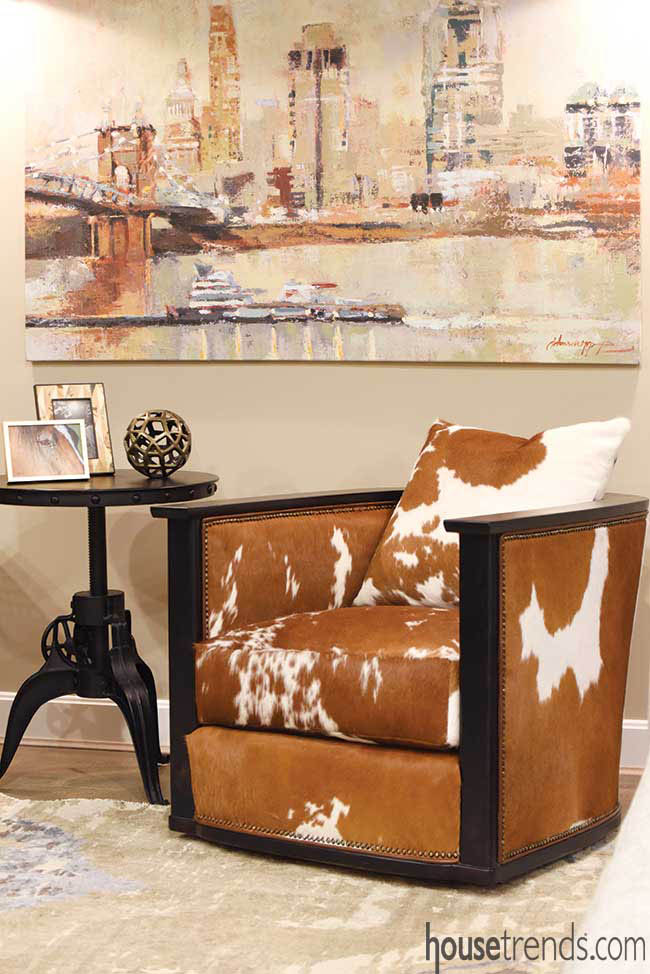 Going West
From tabletop-sized wagon wheels to hearthside deer skulls, accessories in several homes ventured beyond farmhouse style, applying fresh interpretations to "a home on the range."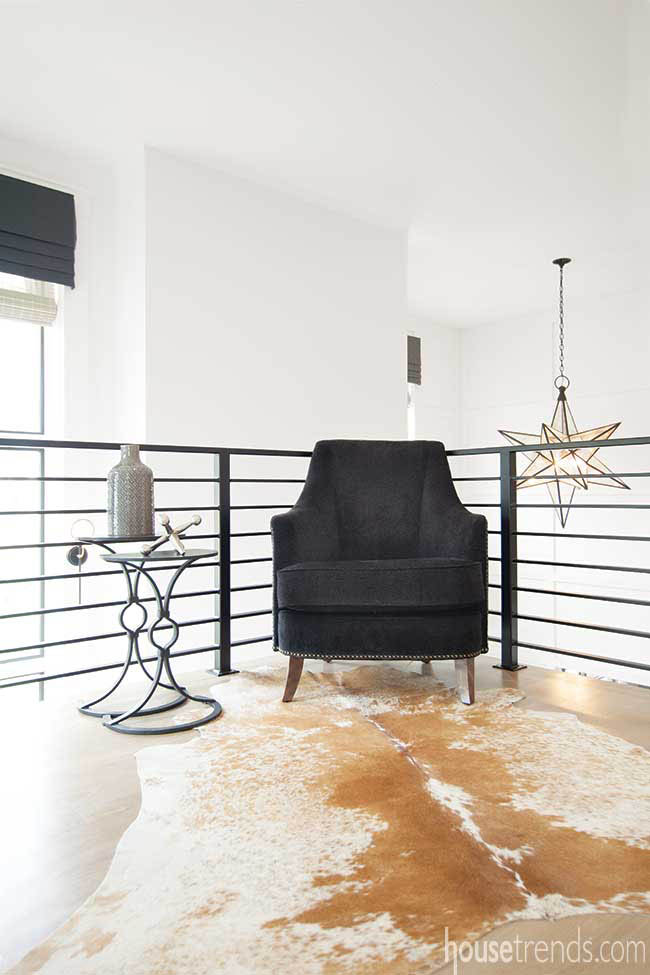 Cowhides and cow portraits were everywhere, including in the study of Stonewood by Frazier Homes.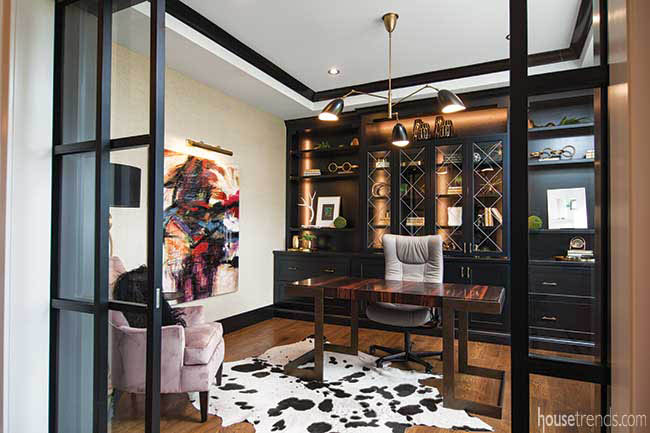 Here, the black-and-white of a cowhide rug became a crisp pattern to complement a bold abstract painting.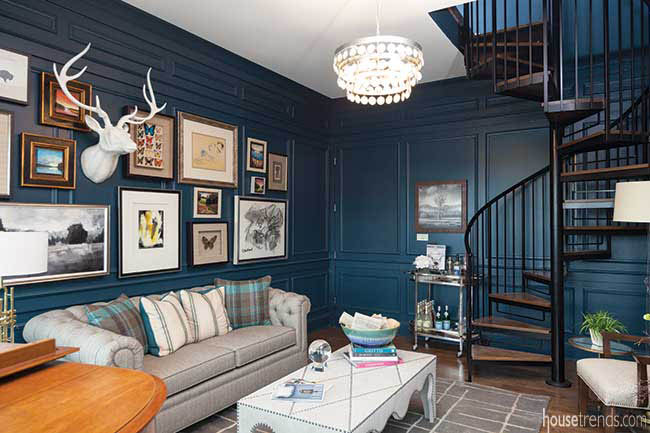 On the room's black built-in shelving, individual antlers seem more sculpture than trophy, presented individually and perched on Lucite stems alongside modern brass accents.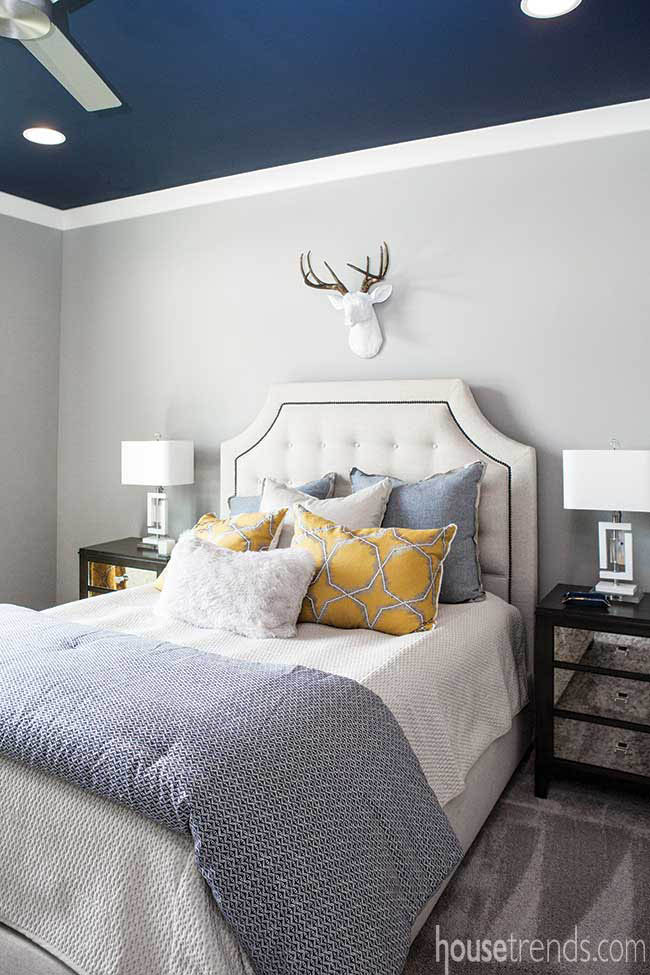 Throughout the show, most of the antlers and wall mounts are rendered in metal, crystal, Lucite or glossy ceramic, calling to mind eclectic luxury rather than taxidermy.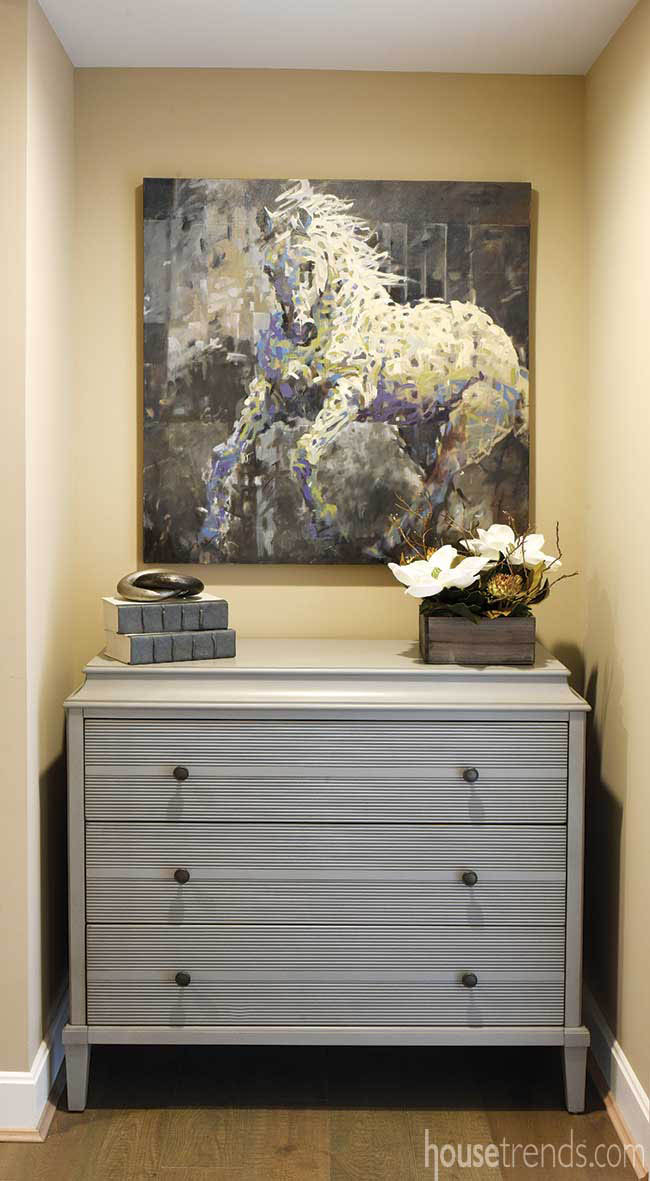 An equestrian touch
The farm-fresh aesthetic likewise spanned into classic territory, with HOMEARAMA® homes displaying a stable's worth of horse-themed artwork, accessories and other details associated with a stately equestrian lifestyle.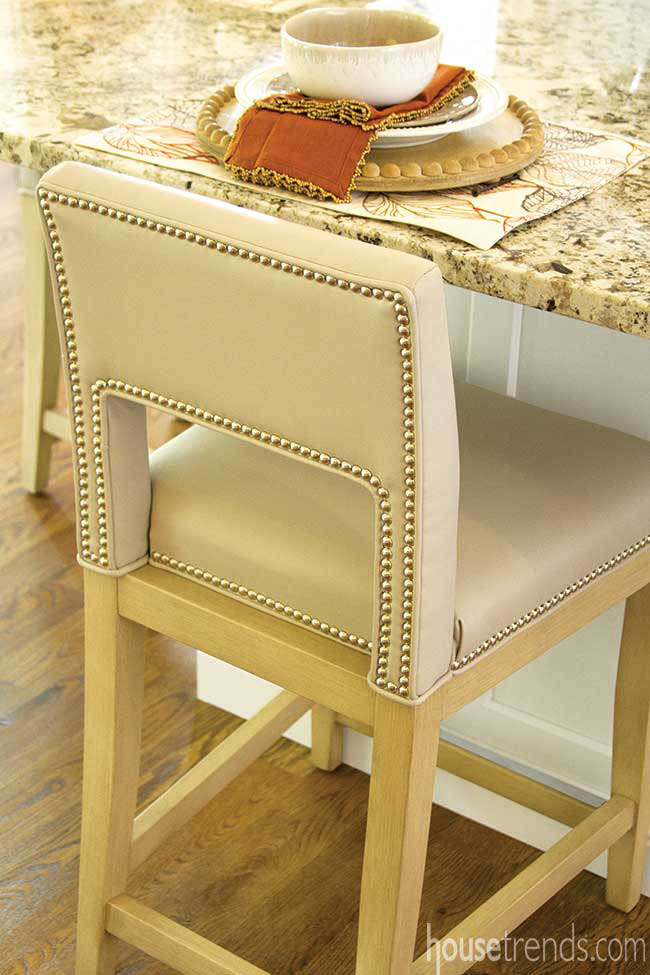 Nailhead-trimmed upholstery and plaid, for example, were no longer corralled in the home office.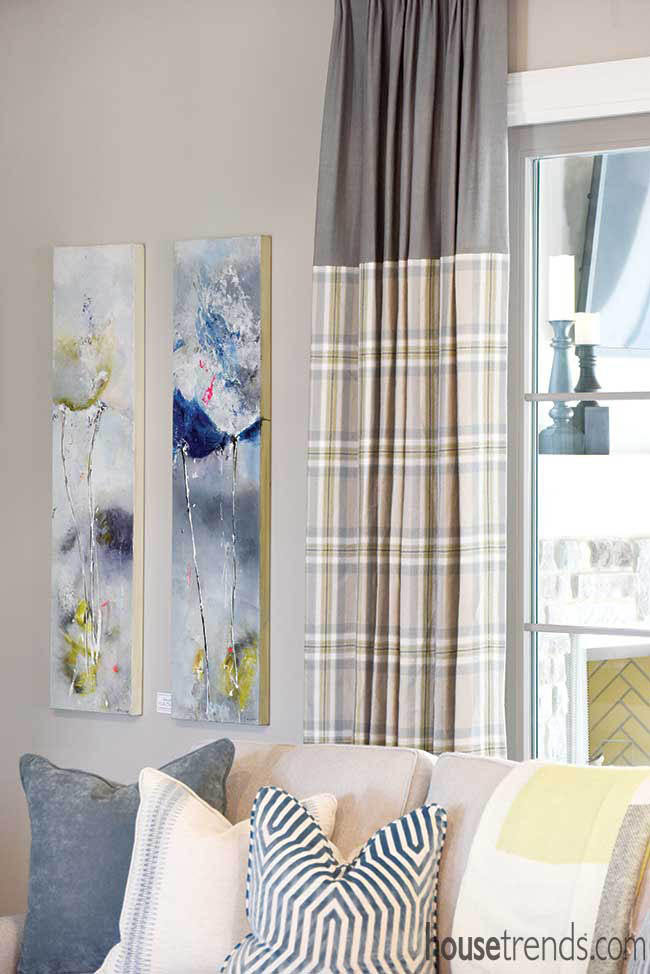 The traditional tartan print even turned up on laundry room wallpaper, carpeted stairs and great room curtains.
Resources:
1 Lighthouse: Builder High Pointe Custom Homes Interior design Designs on Madison
2 Joan Marie: Builder The Leland Group Interior design Creative Environments by Carol & Katie
3 & 4 Heritage A & B: Builder High Pointe Custom Homes Interior design Designs on Madison
5 Homegrown: Builder High Pointe Custom Homes Interior design Designs on Madison
6 The Shaker Run: Builder Justin Doyle Homes Interior design Taylor Interior Designs
7 The Ashby Manor: Builder Wieland Builders Interior design Designs on Madison
8 The Woodburn: Builder Sterling Homes Interior design Designs on Madison
9 The Savannah: Builder Justin Doyle Homes Interior design Doni Flanigan Interior Design
10 Stonewood: Builder Frazier Homes Interior design Interior Design Consulting