Doreen Bray can't help but smile when she walks through the front door and into the kitchen design of her home north of Tampa. "Everything used to be dark—oak-paneled walls and rich, heavy colors—all things we liked when we built this home 25 years ago," she says.
But times and tastes have changed over the years. "Now I'm greeted with a light, airy, spacious feel to the foyer and downstairs, and I love it! It's like getting a brand-new house," she laughs.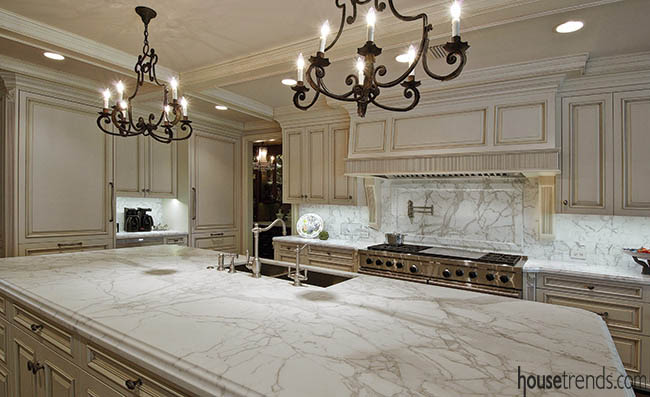 As anyone who has attempted it knows, a renovation can often be more complicated, difficult and time-consuming than building from scratch. Just ask Jerry Glaser, owner of Tampa-based Glaser Homes, who took on the renovation for the Brays. "The first thing Doreen asked me was, 'Can you lower the foyer floor?'" Glaser recalls, "And the second was, 'Can you get it all done by Thanksgiving?' I said yes and we did it, but it took a lot of coordination and good communication to meet that nine-month deadline."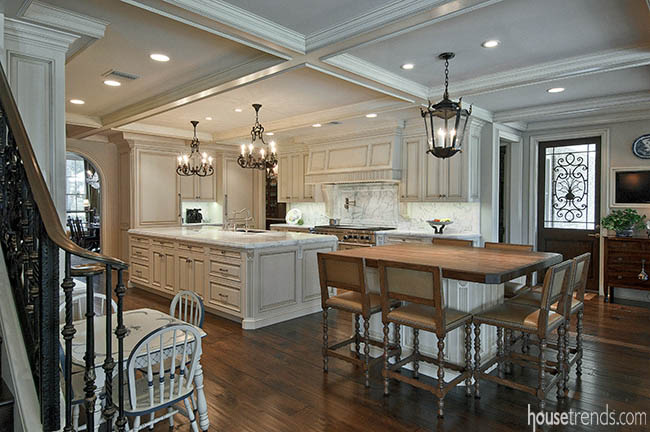 The kitchen is the epitome of spaciousness and efficiency. Two islands—one topped with gray and gold-veined white honed statuary and the other with light oak—allow for workspace and a separate conversation area.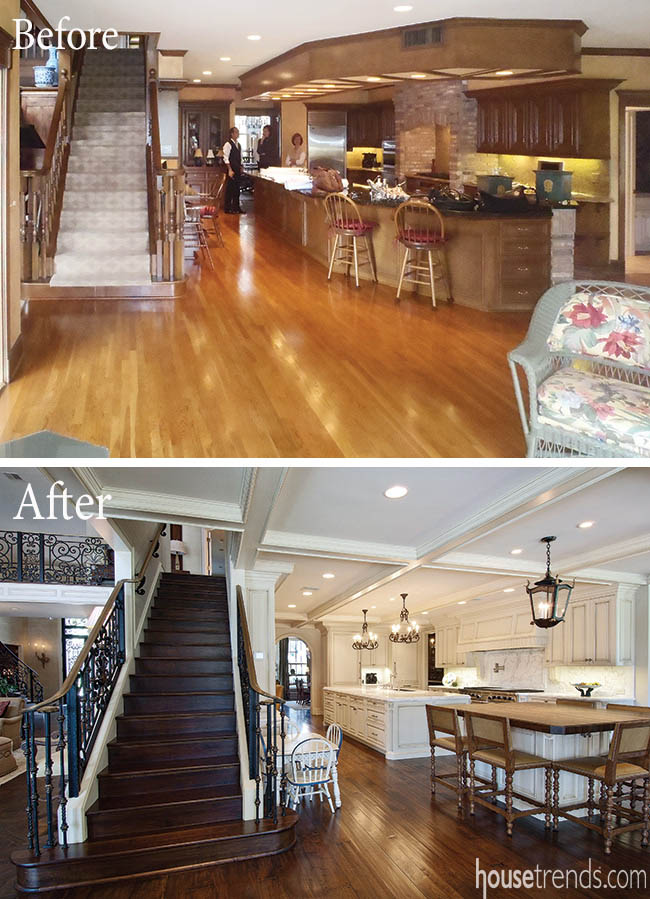 When the Brays built their home in the 1980s, they chose a raised foyer floor, which required step-downs into the living room, dining room and library, as was the style at the time. Now Doreen's number one request was to get rid of the raised flooring, no small task since the upstairs walkway spilled into a curved staircase which would have to be totally reconstructed to accommodate the new lowered foyer floor. The newly designed staircase was widened and each riser increased by ½-inch in height.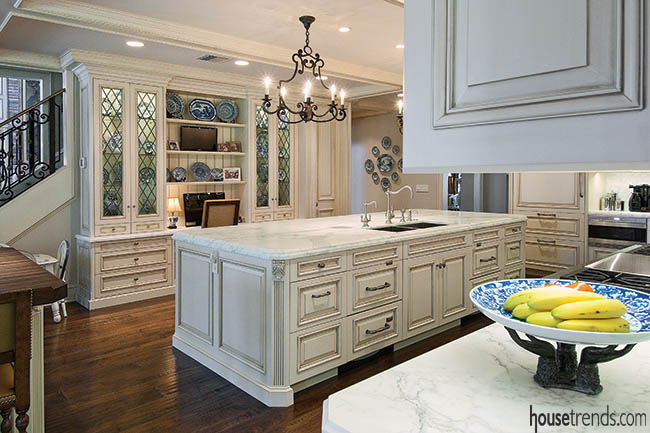 The light walls and cream-colored cabinetry, high ceilings with wrought iron light pendants and expanded eating nook and sunroom create an atmosphere of openness, one that the owners are sure to appreciate every time that they use their new space.