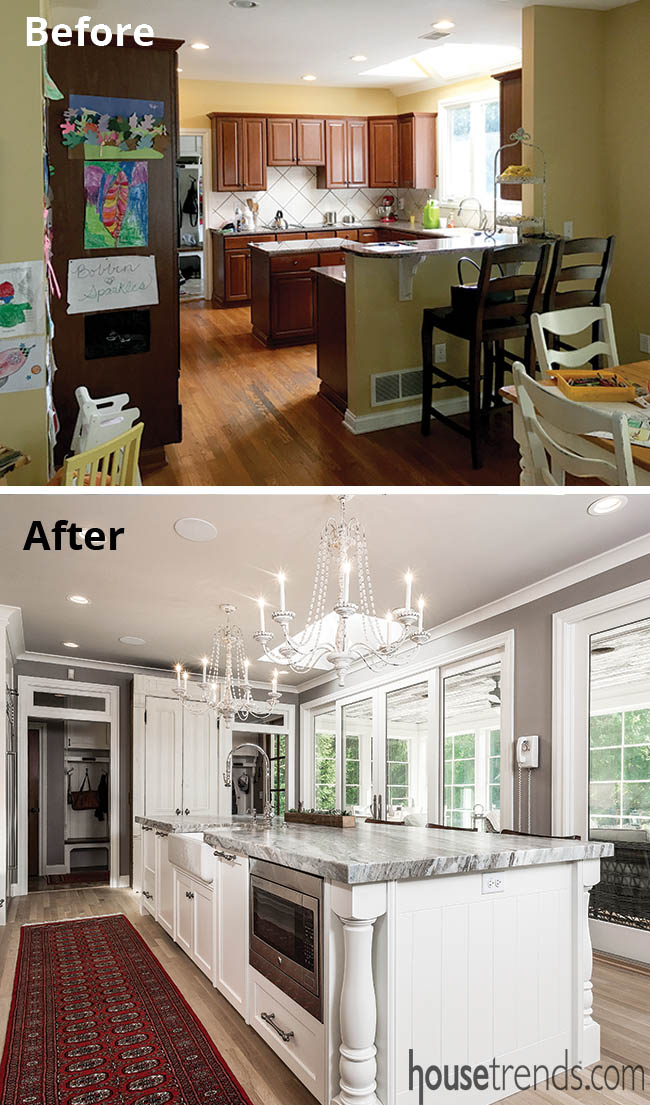 A Westerville homeowner had been holding on to an inspirational photo that she clipped from a magazine for over three years before she was able to stand in a space that it inspired.
Originally, when she and her husband contacted Bryce Jacob of J.S. Brown, they were living in another house. In that particular space though, Jacob told them, it was not realistic to recreate the open-concept kitchen the homeowner craved. Ultimately, that was a major factor in contributing to this family with three young children moving to a new home.
"Their goals were really lofty," says Jacob. The couple wanted to transform a small and closed-in kitchen to a much more open space with a large island and a long run of cabinetry, and open up an exterior wall with sliding glass doors to bring in a lot more natural light.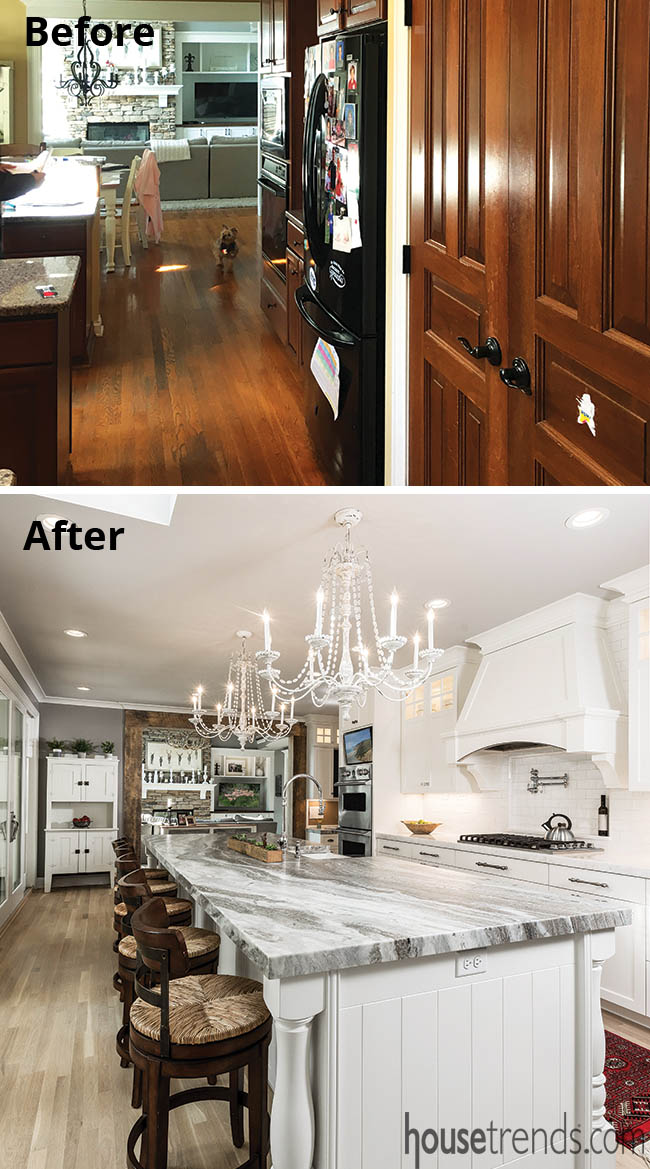 The new home had the footprint the renovation team needed to design and build the owner's dream kitchen. Planning began using the photo as a launching point. That was a great way to get the process started according to interior designer Courtney Bowe, but naturally modifications needed to be made to suit the space and the homeowners' tastes and lifestyle.
"The client was very involved every step of the way. She really paid attention to details," says Bowe. "Our job is to help filter through all the options and narrow it down."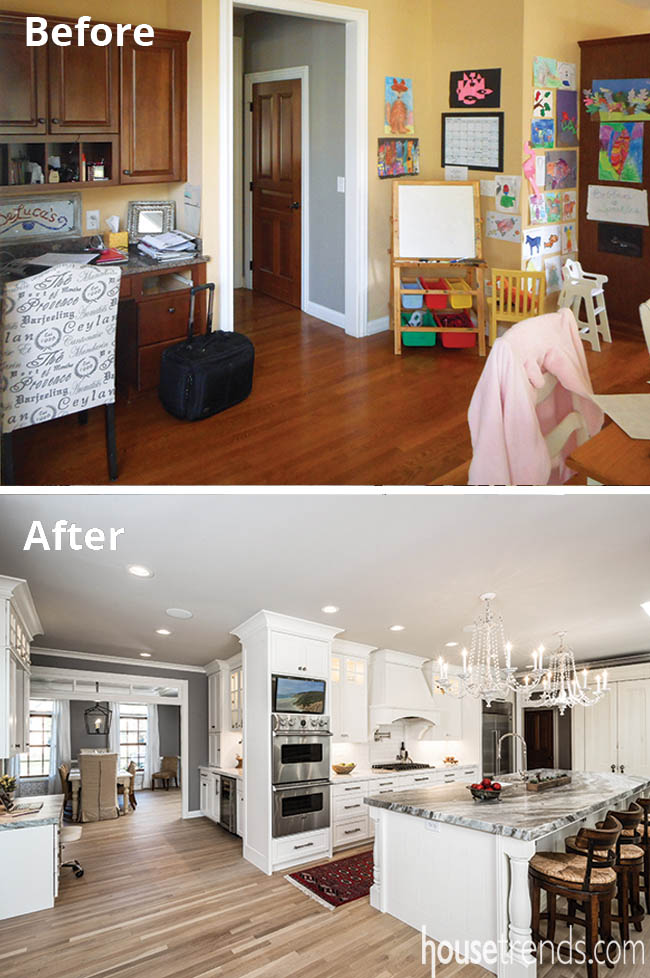 Another factor that played into the redesign, was an old salvaged cabinet that the couple had been using as a pantry in their previous kitchen. They wanted it to be included in the new space.
"The cabinet was definitely an important piece of the puzzle," says Jacob. "It was up to us to find the best place for it."
That spot ended up being in the middle of the wall leading to the mudroom where the cabinet is flanked by two transom-topped doorways.
The wall that used to be the central work area of the kitchen, now is almost completely open to the view of the back porch and yard. Two sets of four-paneled sliding glass doors, allow for great air and traffic flow. A rotary phone hangs in between as just another fun touch this homeowner added to make this inspired space all her own.
Resources: Architectural design: Bryce Jacob, CR, UDCP; Interior design: Courtney Bowe, UDCP; Contractor: J.S. Brown & Company; Cabinetry: Westwood; Flooring: Oak with natural Bona finish; COUNTERTOPS: Island and desk: Fantasy Brown Leather Quartzite; Perimeter: Opal White Marble; Countertop fabricator: Konkus; BACKSPLASH: Walker Zanger Café Milk; Wet bar: Sonoma Beveled Arabesque; Sinks: Kohler Whitehaven Apron; Wet bar: Thompson Traders; Faucets: Waterstone; Wet bar: Kohler Artifacts; Dishwasher: Asko and Fisher & Paykel Drawer; Cooktop and oven: Viking; Refrigerator: Sub-Zero; Chandelier: Flanders from Visual Comfort & Co.