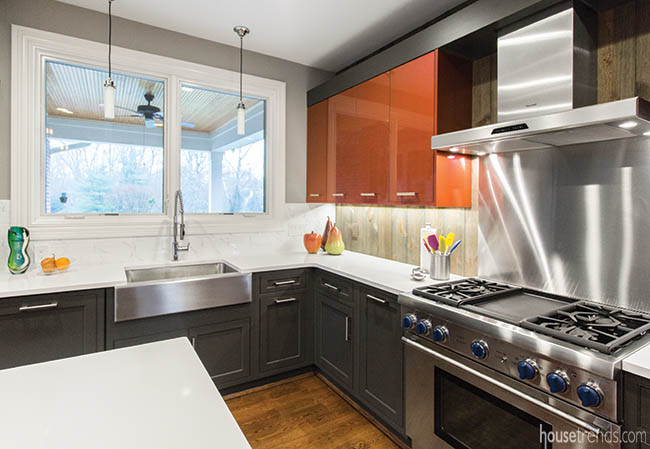 Even though they were purchasing a brand new home, one Indian Hill couple knew they had a good deal of work ahead of them. The location was terrific, the lot was wonderful, but the interior of the home, which was built as a high-end builder's market home, did not reflect their lifestyle or personalities.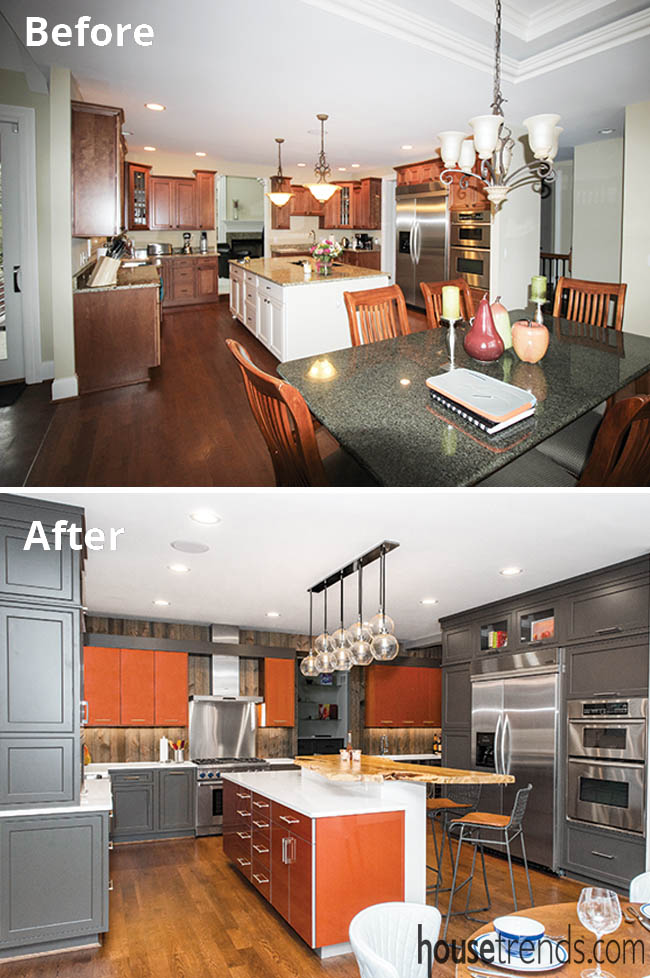 "We are slowly working our way through the whole house," says architect Ashli Slawter, who is teaming up with the couple to transform the rather traditional aspects of the home to what she describes as, "more modern with a rustic undertone."
The kitchen did not function well for how the couple planned to use it and the flow of the room didn't work well for entertaining. Plus, the homeowner was ready to put her own stamp on the space.
"She wasn't worried about resale, or playing it safe," Slawter says. "She wanted to love being at home in her kitchen."
In an early meeting, the homeowner said she loved orange, and wanted to work it into the kitchen design somehow. The team at Schone Kitchen Design showed her cabinets in a color called "Wired Copper" with a high-gloss finish. That slick look, along with gleaming white quartz countertops, are paired together with a barnwood backsplash and a live edge island countertop. Modern meets rustic. Mission accomplished.
Resources: Architect and kitchen designer: Ashli Slawter Architecture; Contractor: Marcel Design Builders; Cabinetry: Plain & Fancy, Schone Kitchen Design; Countertops: Cambria quartz with live edge; Counter on island: Lumbermen's; Backsplash: Easy Barnwood and porcelain tile, Lumbermen's