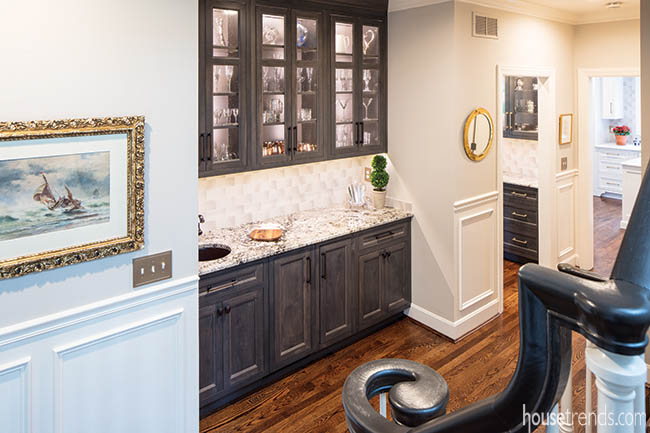 It was finally time. An Anderson couple was ready to update the kitchen they had been using for nearly 30 years. While the footprint didn't need to change dramatically, the flow of the space needed reworked and the owners were excited to give the room a fresh, clean makeover.
"Our client had a great deal of input on this project," says Melissa Kehayes, a kitchen designer with Western Custom Cabinetry. "She knew what she wanted and she made things easy for us."
The owner wished to get rid of a peninsula that blocked the flow from the kitchen to the eating area. Kehayes suggested incorporating two narrow islands into the plan.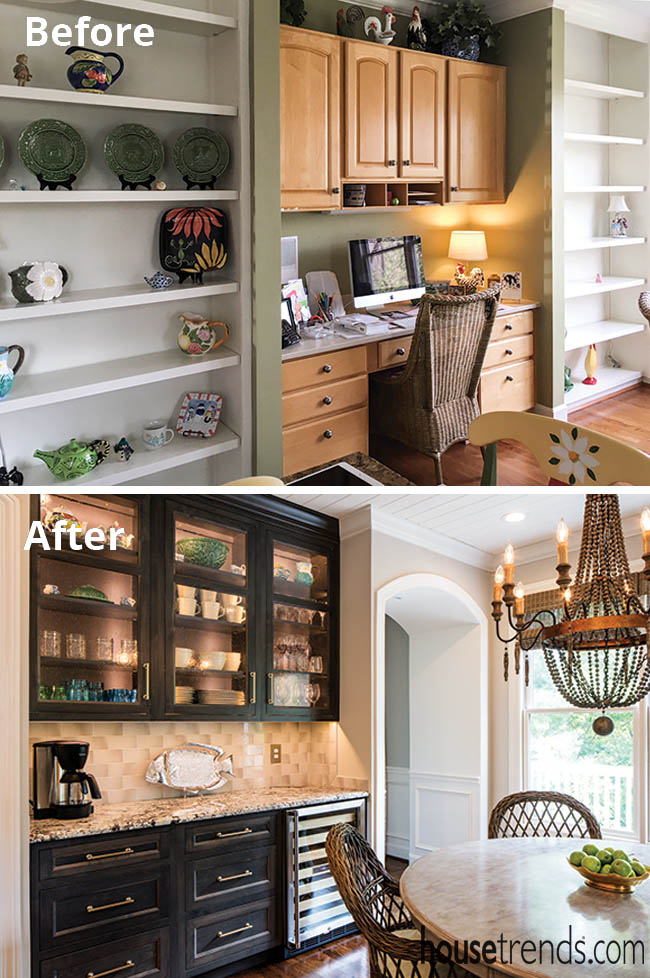 One island is a cutting and prep island, and the second serves as a replacement to a desk space that the owner used frequently. The islands look like they are exactly the same size, says Kehayes, but the cabinetry is shallower on the second island to allow for barstools to be tucked underneath.
Another major improvement to traffic flow came about when the team decided to eliminate two bookcases and replace them with arched doorways that open the kitchen up to the dining area. Between the two doorways is a buffet center of sorts with a built-in wine cooler. Now guests enter the dining room directly from the kitchen rather than traveling from the kitchen to the hallway, then through a butler's pantry.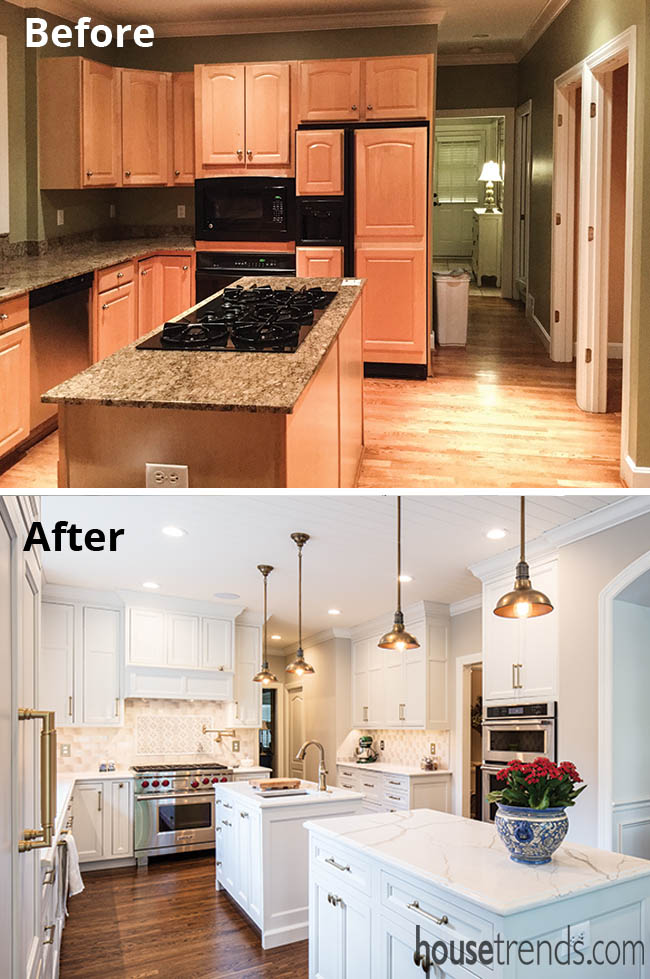 Appliances were moved—the refrigerator moved from one end of the room to the other, a double oven was replaced with a range—but the windows and the walls stayed put. It's the same footprint as before, but thanks to a clever redesign, a lot fewer footsteps are needed when moving through this renovated kitchen.
Resources: Designer: Melissa Kehayes, Western Custom Cabinetry; Contractor: Ross General Contractors; Cabinetry: Western Custom Cabinetry; Flooring: Mansion Hill; Countertops: Calacatta with Alaskan Crystal on wet bar, Daltile; Countertop fabricator: Amerock cabinet hardware and Blanc; Sinks: Ohio Valley Solid Surface; Backsplash: Florida Tile; Faucets: Winnelson Plumbing Supply; Appliances: Custom Distributors; Lighting: Ferguson