When newly empty-nested couple Bruce and Jenny decided to remodel their Amberley Village home, there were certain elements that simply had to go. What they weren't so sure about was what style should replace the dated look and define this new chapter of their lives and their home.
The answer came a few years ago, when Jenny freshened the foyer by replacing two traditional table lamps with sleek shell-tiled wall sconces. Something about the modern simplicity spoke to her, and sparked an empty-nest makeover.
"As I've gotten older, I've felt like I just wanted a cleaner look," Jenny says.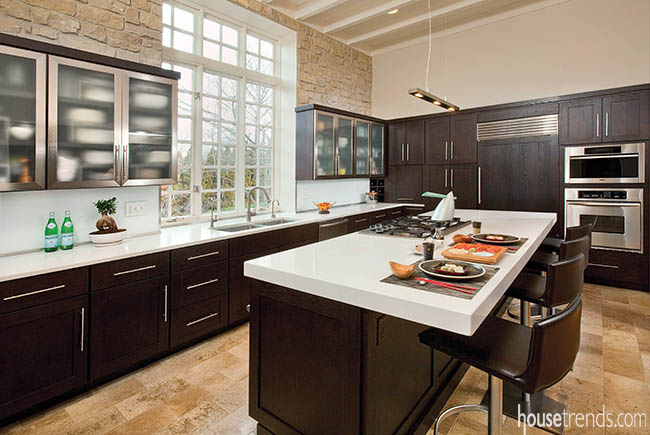 Working with interior designer Renan Menninger, owner of RM interiors, and Drew Dearwester, co-owner of Switch Lighting and Design, they created welcoming yet personal spaces where industrial, contemporary lines feel at home alongside traditional furnishings and keepsake art projects.
In the kitchen, bright modern finishes such as a clear-glass backsplash, stainless-steel cabinetry and a glossy white quartz countertop replaced the existing ho-hum brown cabinetry and checkerboard tile backsplash.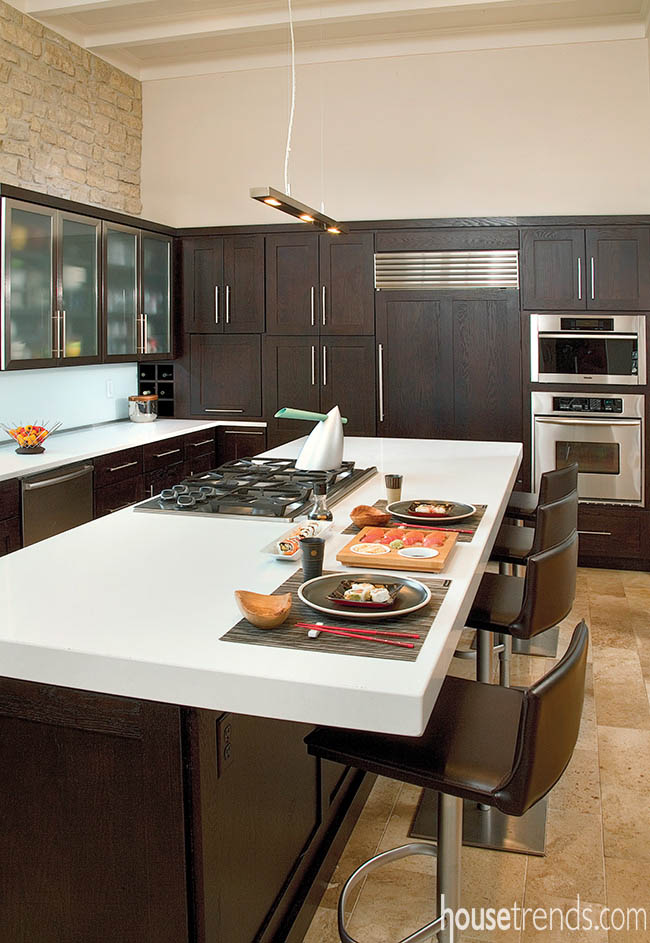 Menninger added a natural stone finish above the cabinets to focus attention on the soaring window and wood-beamed ceiling, and brought in dark-stained oak cabinets, travertine flooring and linen blinds to keep the space from feeling overly modern.
The homeowners couldn't be more thrilled with the result, "Our kids are now in their 20s, but they say, 'You can never sell this house.' They like coming over to hang out or swim in the pool," Jenny says.