The fact that a Baltimore home was on the market, while its master bath was in the very early stages of a remodel, was kismet of sorts for two young parents who were looking to buy. They liked the idea that they could negotiate a bit on the price and then design the room in the style they had in mind and plan it carefully to meet their needs.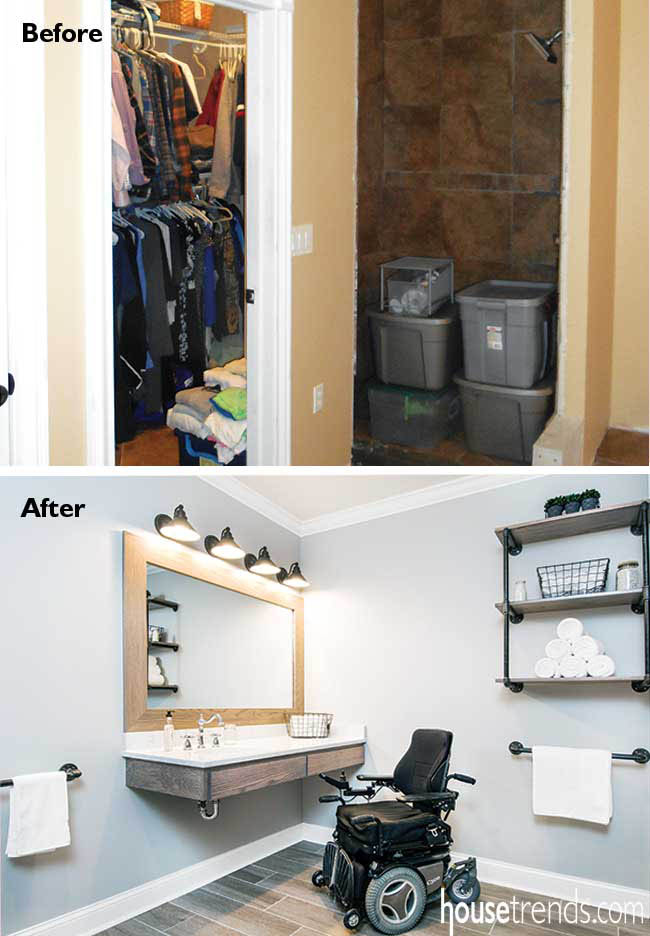 When they approached Joel Walter of NJW Construction, they expressed a wish list that was similar to most bathroom remodel projects that he's done. They wanted it to be functional with a spa-like design and as low maintenance as possible.
After that, the planning got into the specifics. The bathroom would need to be designed to work for two different levels of mobility. Diagnosed with muscular dystrophy early in life, which was then accelerated by a serious car accident, the wife makes her way through her days in a wheelchair. From that chair, she played a lead role in reworking the space.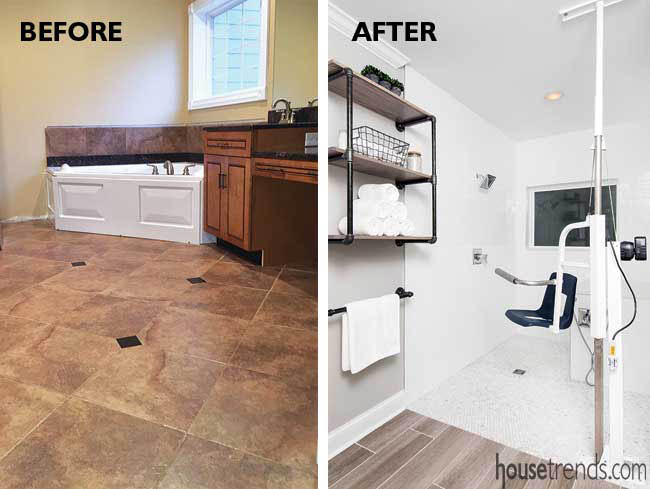 "She has a strong sense of design and wanted it to feel more like a luxurious space and less like a medical facility," says Stacey Hoffman, interior designer with NJW.
While ADA standards were behind many design selections, it's important to note that the homeowner's needs were the first priority. "Those guidelines didn't always fit her movement," Hoffman says. " We had to really listen to what she needed."
The renovated space celebrates farmhouse modern design and allows, both husband and wife, ease of movement throughout the entire bath and closet areas.
"Everything needs reviewed and evaluated from multiple angles," Walter says. "Mechanicals need to be at arms reach for both primary users. There lies the overall desire—designing for all."