By changing the location of the tub, the remodeling team was able to create a much larger shower. Plenty of closet space is usually a good thing to have in a home. But when that closet crowds in on an adjacent bathroom, making its layout quite narrow and awkward, it might be time to rethink priorities.
Such was the case when Dan Cook, owner of R.D. Cook Custom Cabinets, was called in to help modernize the look and rework the flow of a master bath in Lewis Center.
"The bathroom was literally like a closet," says Cook.
That's probably because over fifty percent of the room's footprint was consumed by a long, narrow closet that ran from the entry door almost all the way back to the outer wall.
"Even though the room measured about 200 square feet, only 70 of that was dedicated to the bathroom," says Cook.
On the left side of the space, opposite the closet, a vanity, small shower, and five-foot by five-foot corner tub lined up against the wall. A narrow walkway ran between those fixtures and the massive closet, which ran about 12 feet in length.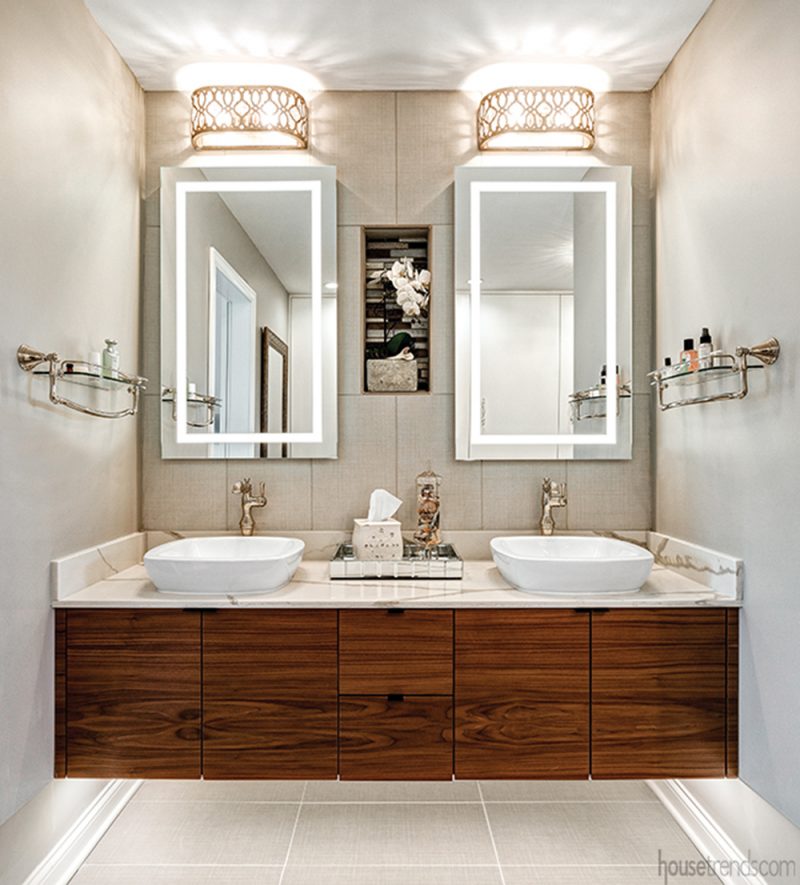 "The first thing I said when I saw the space was, 'that closet's got to go,'" says Cook.
By tearing down the closet wall and widening the room, Cook was able to install a custom-built wall of cabinetry that took up less than half of the closet's original eight-foot width, but still provides as much storage space.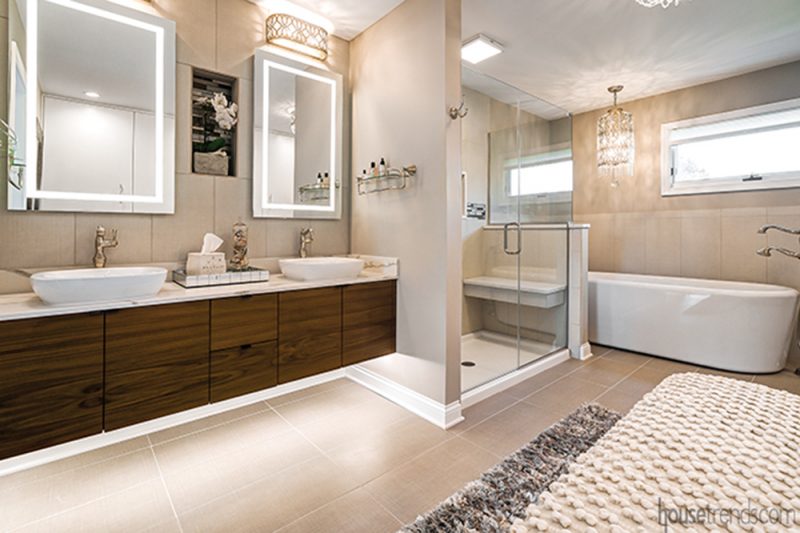 Multi-level storage
Pull-down rods allow the homeowners to hang clothes on both upper and lower levels of all four cabinets, and eight drawers provide additional storage underneath.
The space that was gained allowed for a shower that was considerably larger in both length and width. The dated corner tub was replaced with a sleek soaking tub. And all of that still left room for a striking double vanity custom built out of walnut. An upholstered bench is handy for putting on shoes, or just hanging out in the wonderful—and much wider—master bath.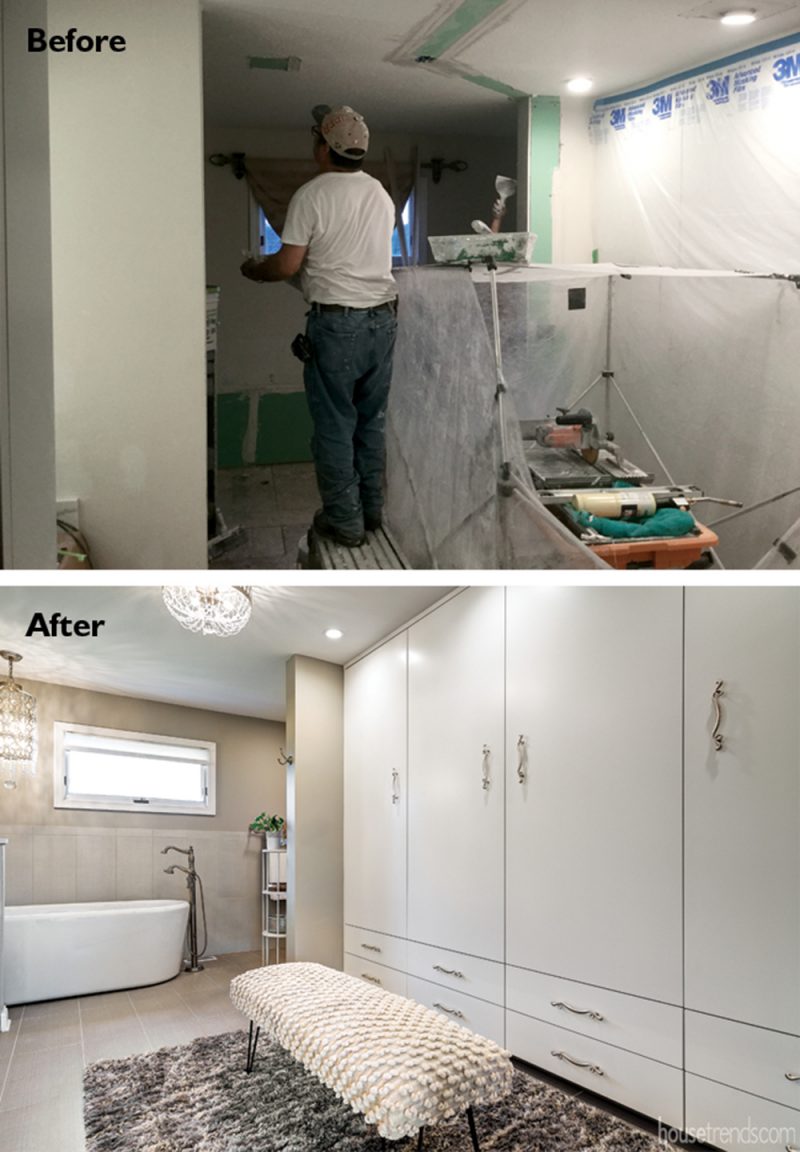 RESOURCES  Design and construction R.D. Cook Custom Cabinets; Countertops Dublin Granite; Tile work Kagy Construction
Article appeared in Housetrends Columbus – December 2018