The layout of a Western Hills kitchen just wasn't working for its owners for several reasons. First, the traffic flow was awkward at best. A wall and angled peninsula separated it from the family room requiring several steps around the peninsula to get to the kitchen. The refrigerator was placed in a position that, when its doors opened, cut off access to the room. And instead of a work triangle, the appliances were positioned in more of a work "L."
"The configuration created a pinch point," says kitchen designer Cyndi Kohler of Neal's Design-Remodel, the firm that handled the renovation. "I much prefer islands over peninsulas. They encourage people to gather for a casual meal or conversation."
To create a better flow, the Neal's team removed a section of the wall that separated the two rooms and replaced the peninsula with an island. Now the kitchen feels connected to the family room, creating more of a great room space. And those preparing meals are part of the fun when family and guests are gathered around a fire or the television in the adjacent room.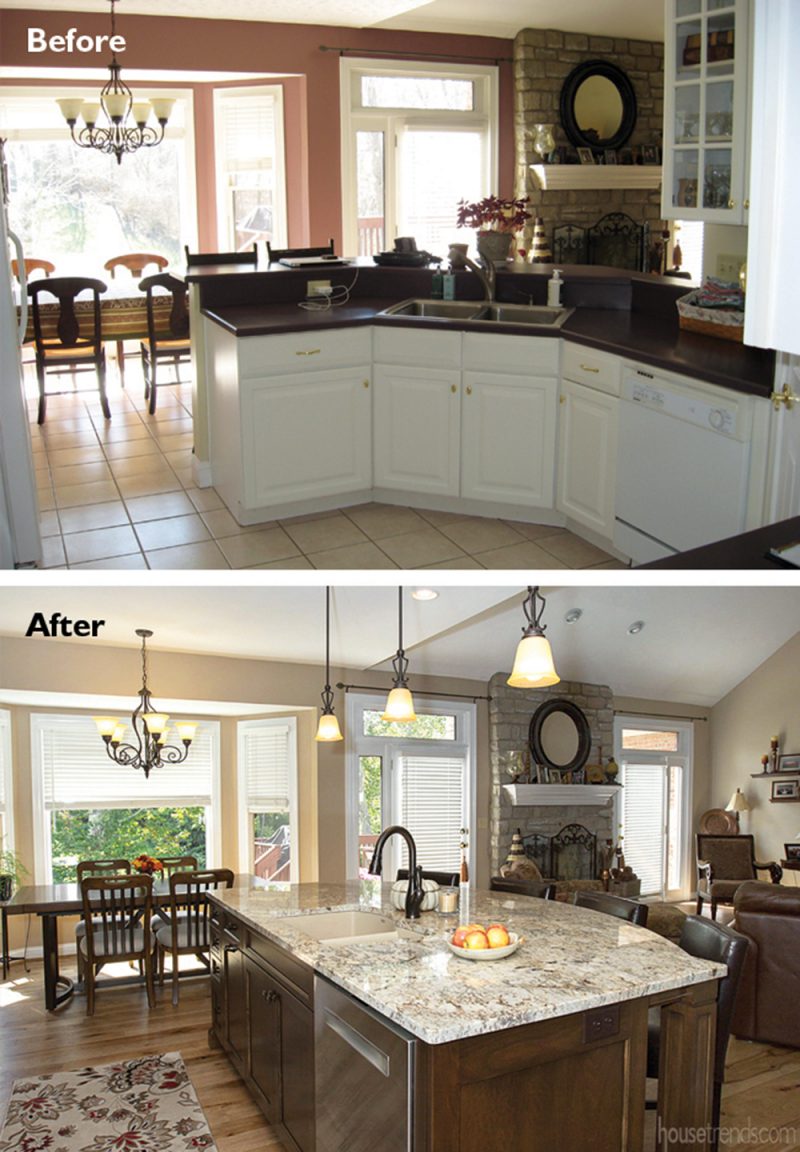 Function meets style
After deciding to replace the white cabinetry with a richer color, the owners worked with Kohler to select mid-toned wood cabinets in a Shaker style to create a warm and casual vibe.
Granite was selected after the homeowner was drawn to a particular slab for its movement and color. Kohler then used that granite as the inspiration for creating a dark/light balance in the room. The cabinets play up the granite's darker flecks, while the backsplash picks up the lighter tones. The mosaic accent tile behind the cooktop pulls the two shades together. The mid-tone wood flooring falls between these light and dark points. Nothing in the color scheme competes with anything else, allowing the kitchen to feel like a fresh new backdrop to the family's life.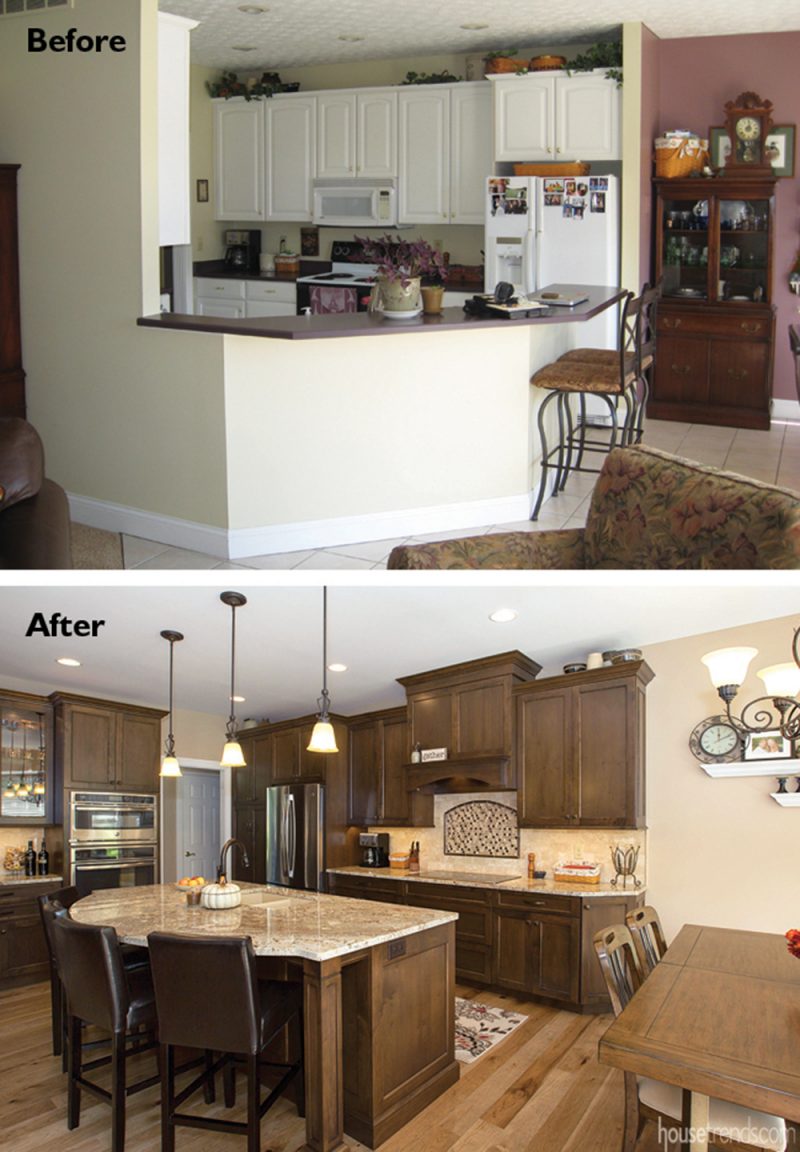 RESOURCES  Contractor Neal's Design-Remodel; Kitchen designer Cyndi Kohler; Project consultant Frank Kuhlmeier; Granite Typhoon Bordeaux; Tile Desert Cream field tile, Sonoma Tile inset, Louisville Tile
Article appeared in Housetrends Cincinnati – November/December 2018