Visionary couple Julie and Todd Bodnar turned a vacant eyesore of a Tampa home into an absolute stunner—and now the neighbors are thanking the couple for fixing up the place.  The 1960-built, four-bedroom, three-bathroom home offered 3,400 square feet of prime space for the couple to redesign and remodel. The Bodnars had previously lived in a high-rise condominium on Harbour Island for six years, and they decided to trade the downtown pace for a South Tampa lifestyle in a single-family home.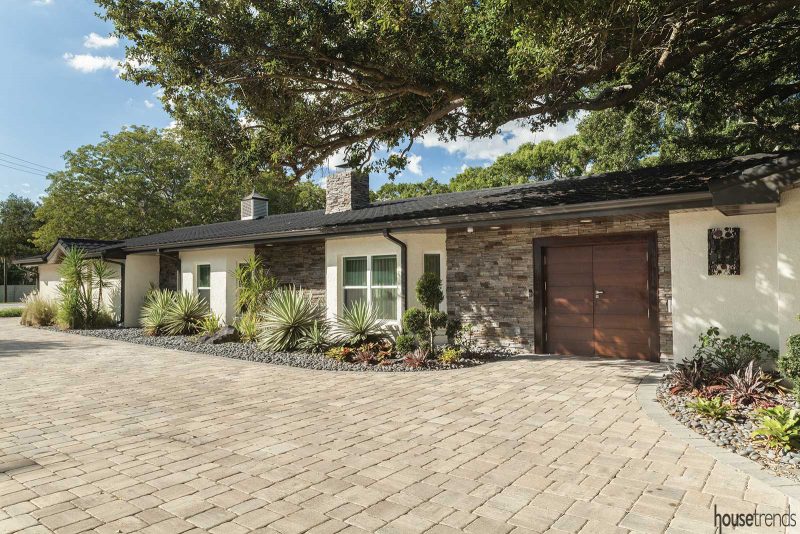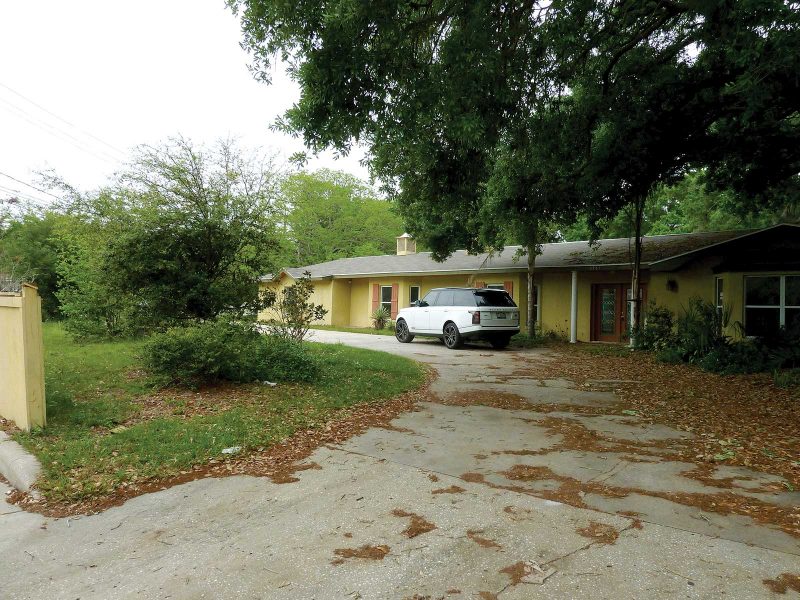 "We both have a love for midcentury modern architecture and design. We grew up in single-story, ranch-style homes and we knew we had to own one," Julie says. "We had a lot of fun during the hunt for our midcentury ranch. Finding our ugly duckling was love at first sight."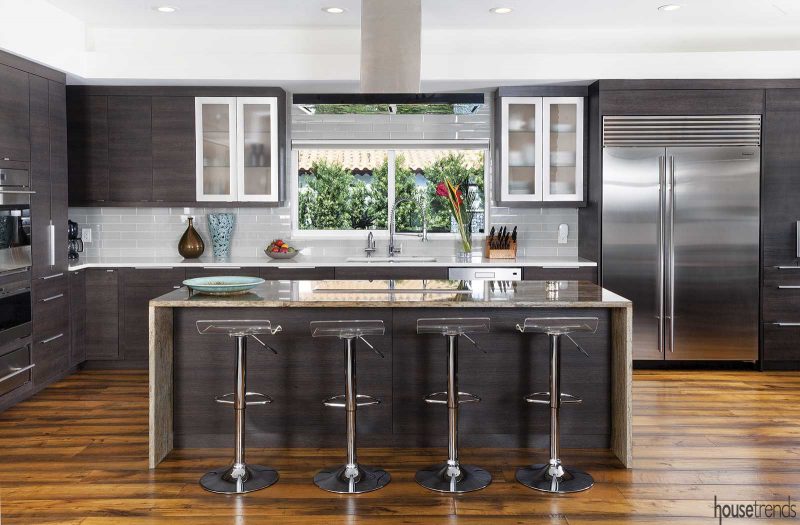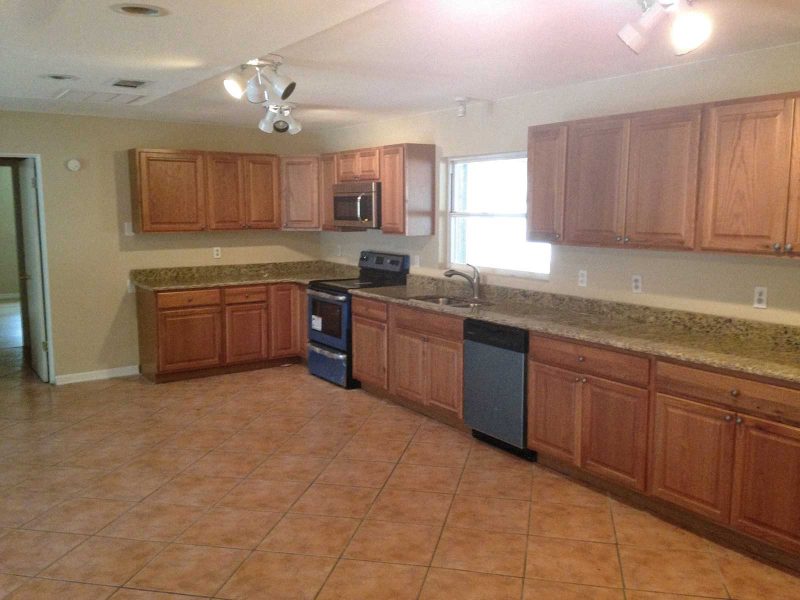 A vision of love
Finding the home was just a prelude to the massive revamping. The Bodnars, however, weren't intimidated by the undertaking, as they already had plenty of experience in the décor realm. The Bodnars' company, HOMESWAGG, specializes in home design and event rentals throughout the bay area, providing curated furnishings and accessories for indoor and outdoor occasions.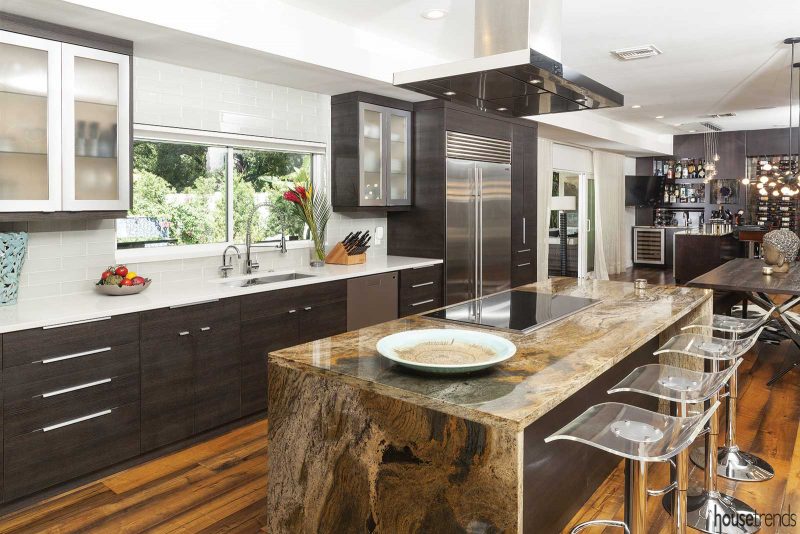 So, for their personal project, they were prepared to create an eclectic masterpiece. The house they chose was double the size of most Tampa ranch homes the Bodnars had seen, and they could immediately envision open-concept living and entertaining there. The residence is also located on a huge lot in a convenient area—10 minutes from Tampa International Airport, five minutes from Interstate 275 and six minutes from the Lee Roy Selmon Expressway.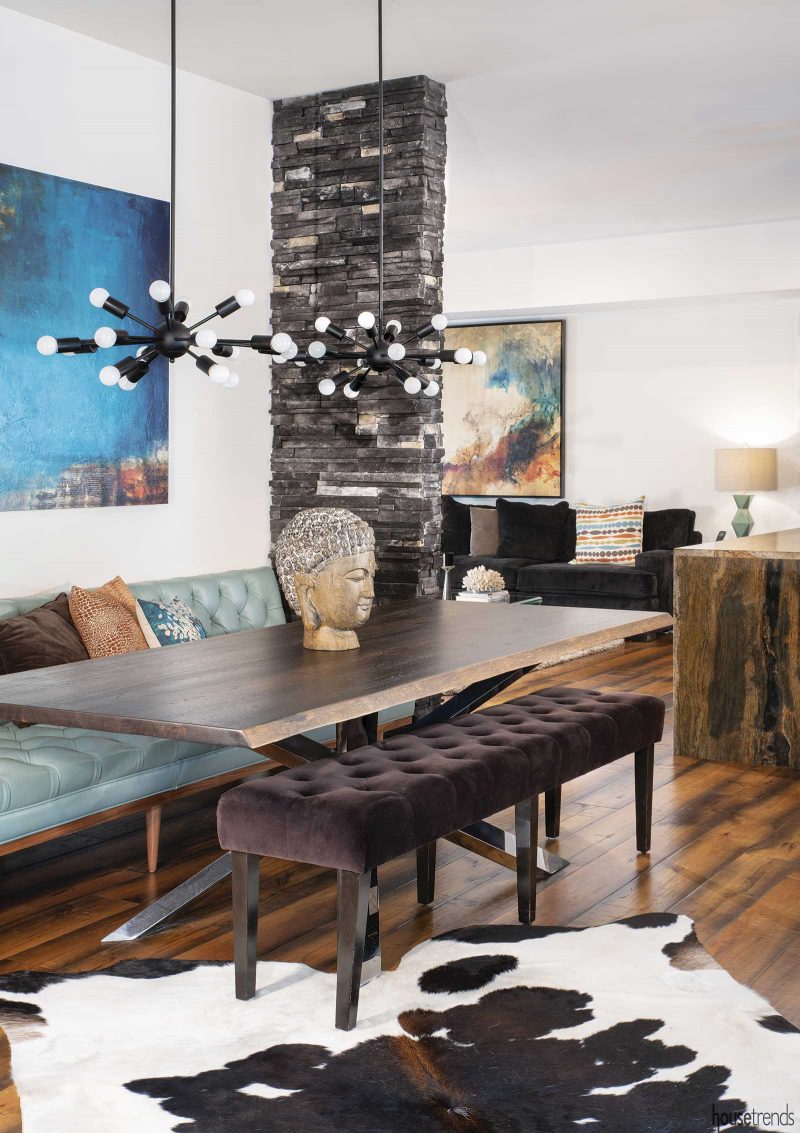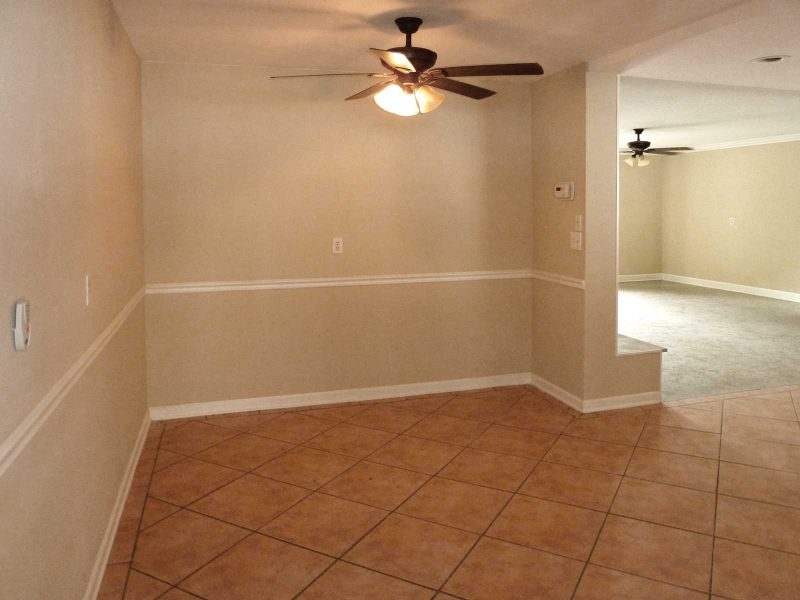 "The home was a complete eyesore, even after being majorly cleaned up by a large flipping company based in California," Julie says. "There was a long history of lack of love for this home, but we could see the beauty in it and committed to the challenge well before our Realtor, Matt Silverman of Silverman Real Estate Group–Remax Bay to Bay, was able to get us access to see the inside."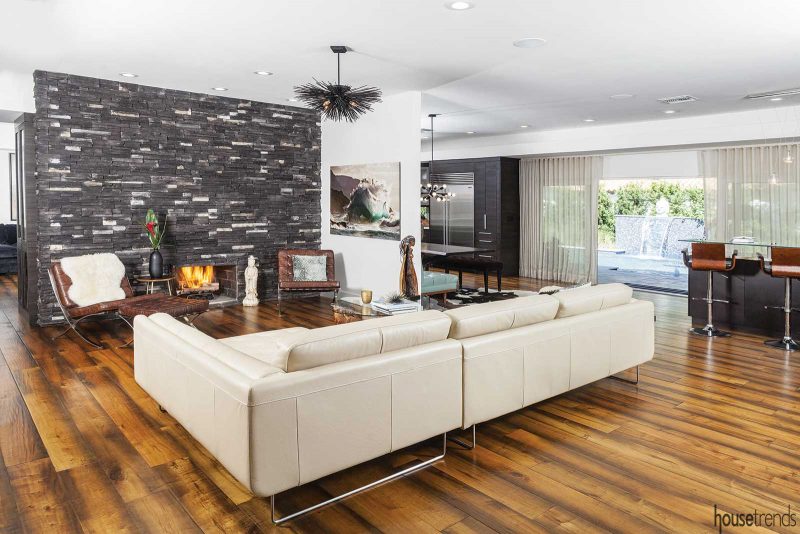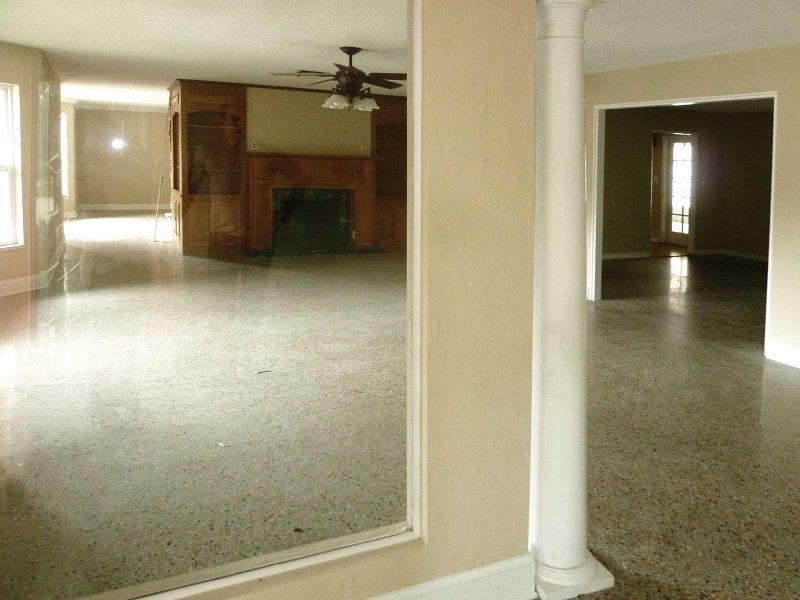 In addition to their love of midcentury architecture and design, the Bodnars also adore Italy and all things modern Mediterranean. They intended to create an open-concept, midcentury modern, Mediterranean-style look in the renovated home.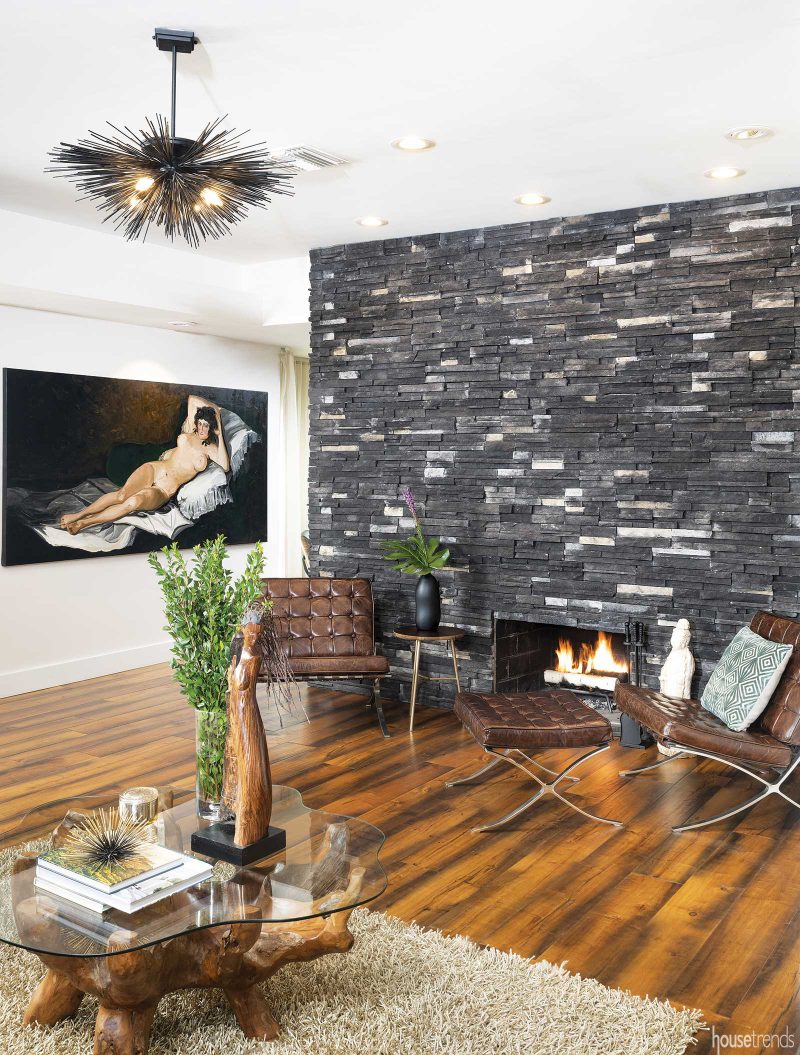 "Our favorite Italian town on the Amalfi Coast is Sorrento, known for its limoncello. In the center of our new front yard was a producing lemon tree and we felt this was really cool inspiration to see our vision through," she says.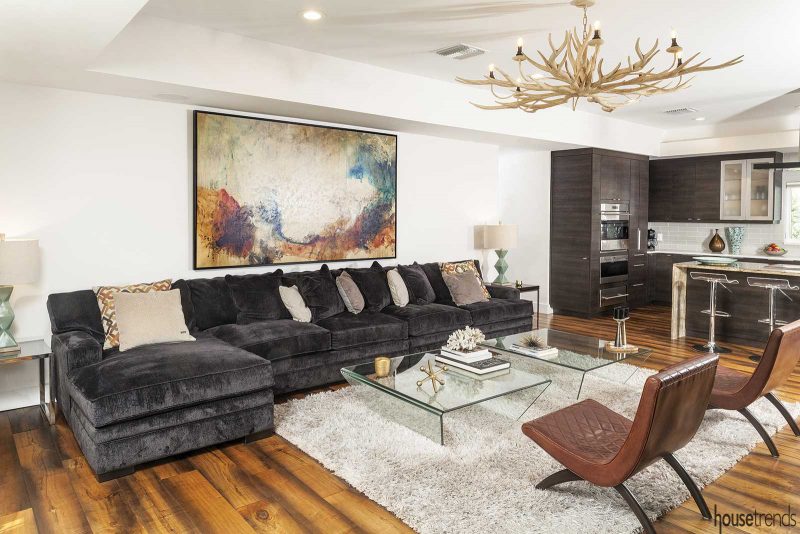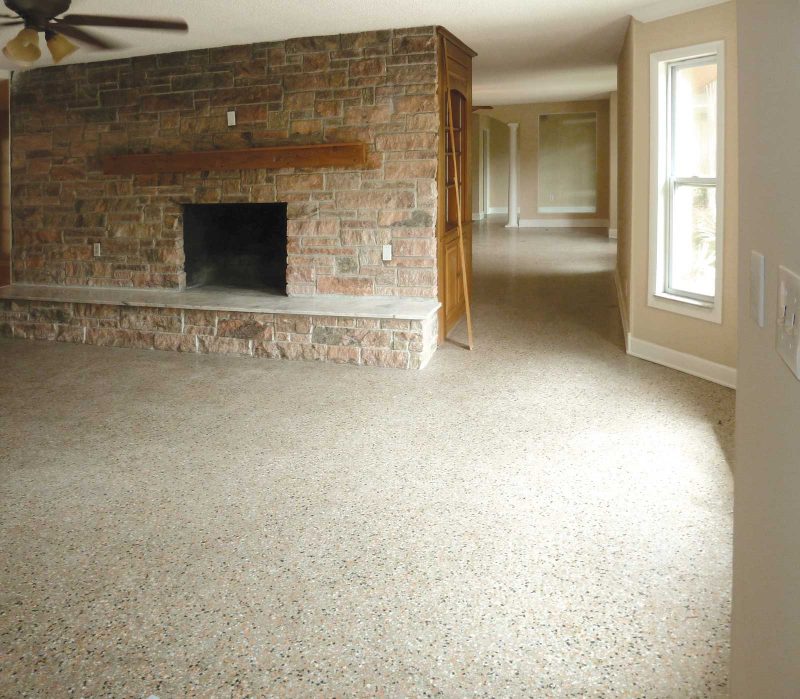 "We knew how we wanted daily life at home to feel. Our home had to be functional, while reflecting the elements of places and things we love without being cluttered or overdone. We wanted to feel peaceful and relaxed, truly zen, inside and outside. We wanted to feel like we were at an amazing spa resort and it was important that our family and friends have this organic experience whenever they come to visit."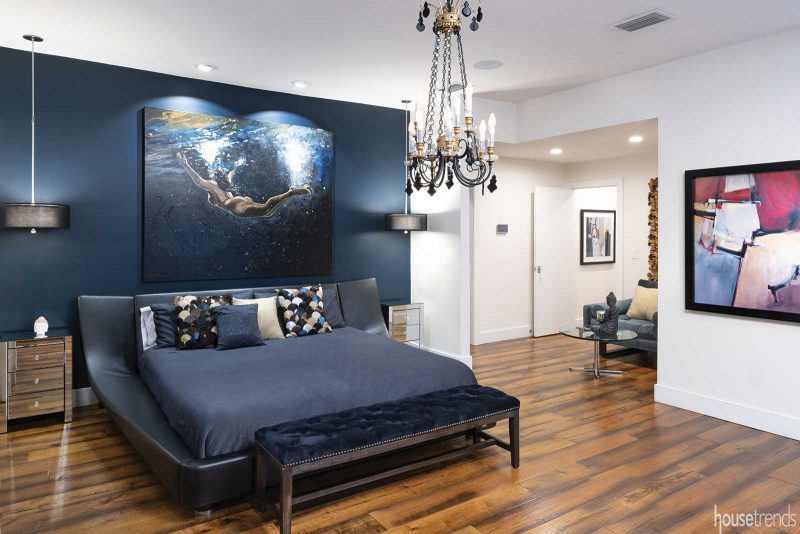 A modern renovation
But there were definite hurdles to executing this vision. "Our biggest challenge was constantly explaining why we weren't tearing the house down—why we were gutting the house and not rebuilding a brand-new home," she says. "Tearing the house down was never a consideration for us. We were attracted to the solid construction of the home; it had weathered many storms since 1960 and we were excited about the footprint and the idea of modernizing it in an uncommon way."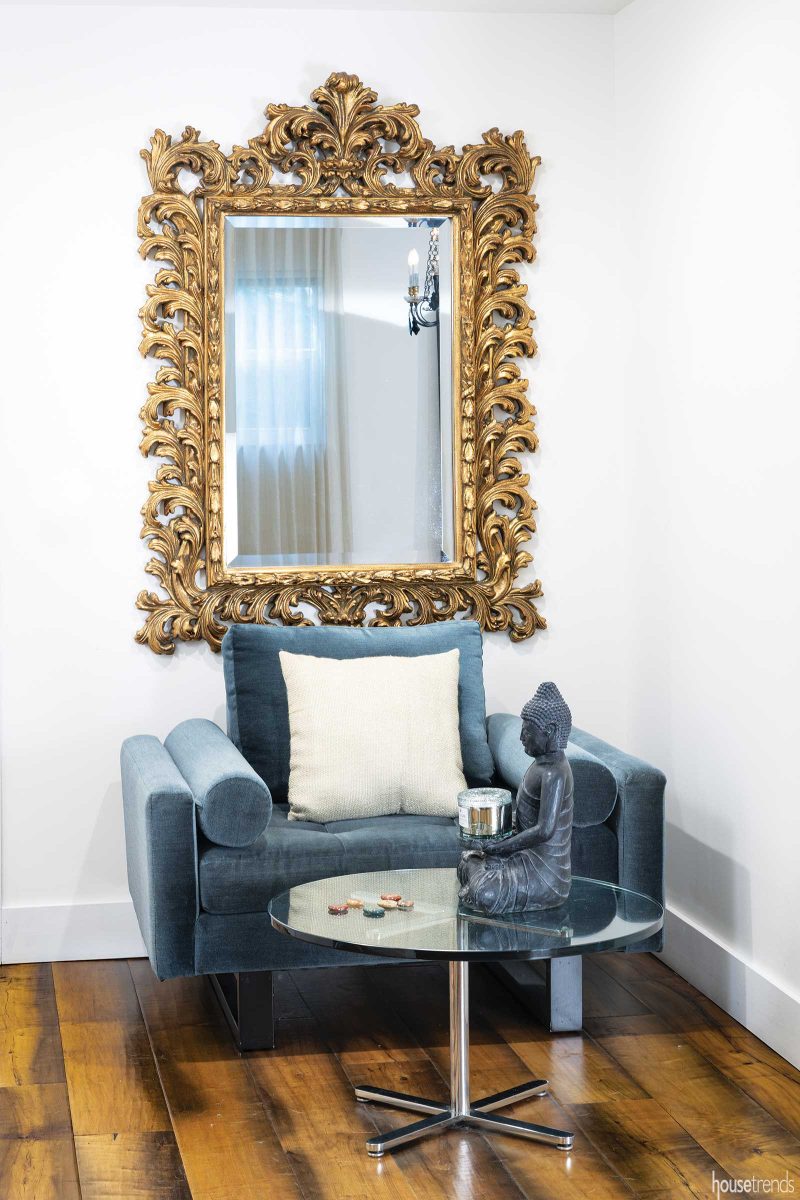 The couple had the ceilings raised from eight to 10 feet and eliminated as many walls as possible. The fireplaces in the living and family rooms are now comprised of floor-to-ceiling stacked stone walls in Corning Black Rundle. The warm, 7½-inch, hand scraped distressed maple floors reflect the couple's casual living style.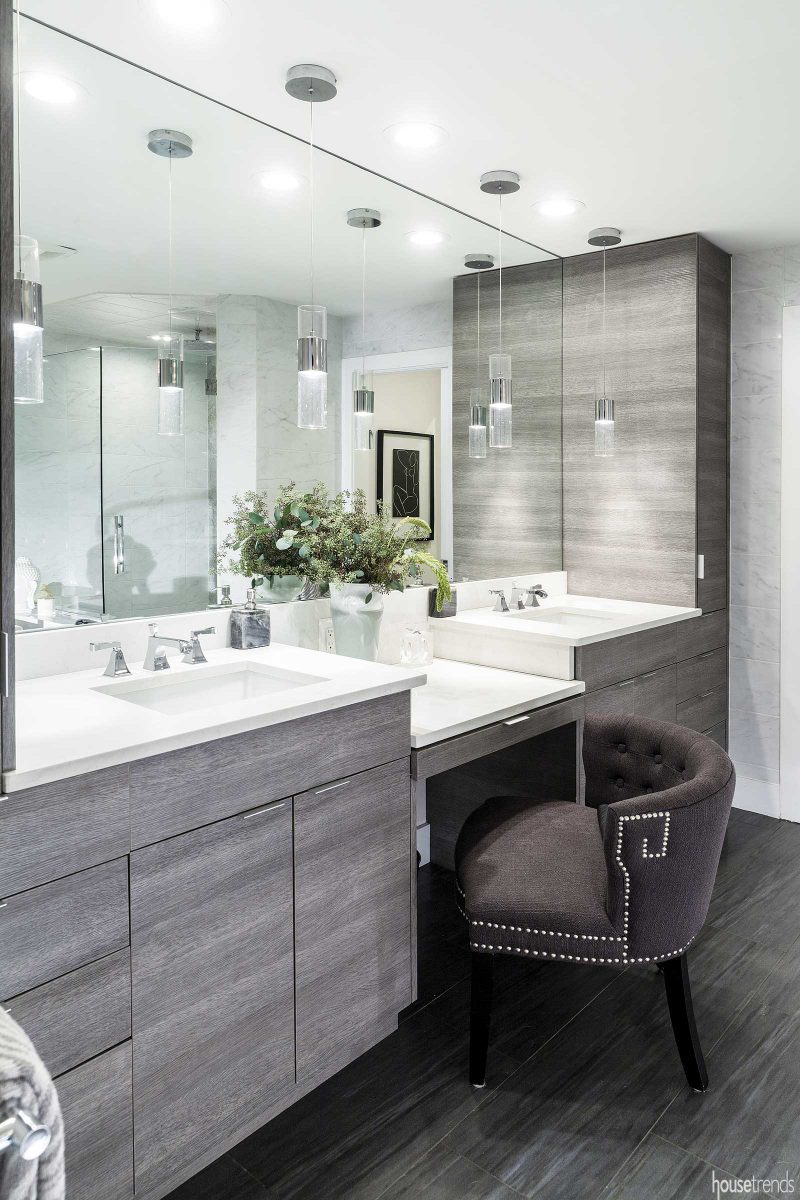 Their front door and roof are particularly special to the Bodnars. "We set out to change the entire identity of the home. To transform the exterior into a modern Mediterranean, the front door and roof choices were extremely important. Once we discovered Borano's Stockholm double-entry door, we didn't look any further," Julie says. "We had dreamt of having a concrete barrel tile roof; however, the weight was a concern. We went with a black barrel stone coated metal roof that is lightweight, durable and a modern twist to the traditional clay and concrete roof."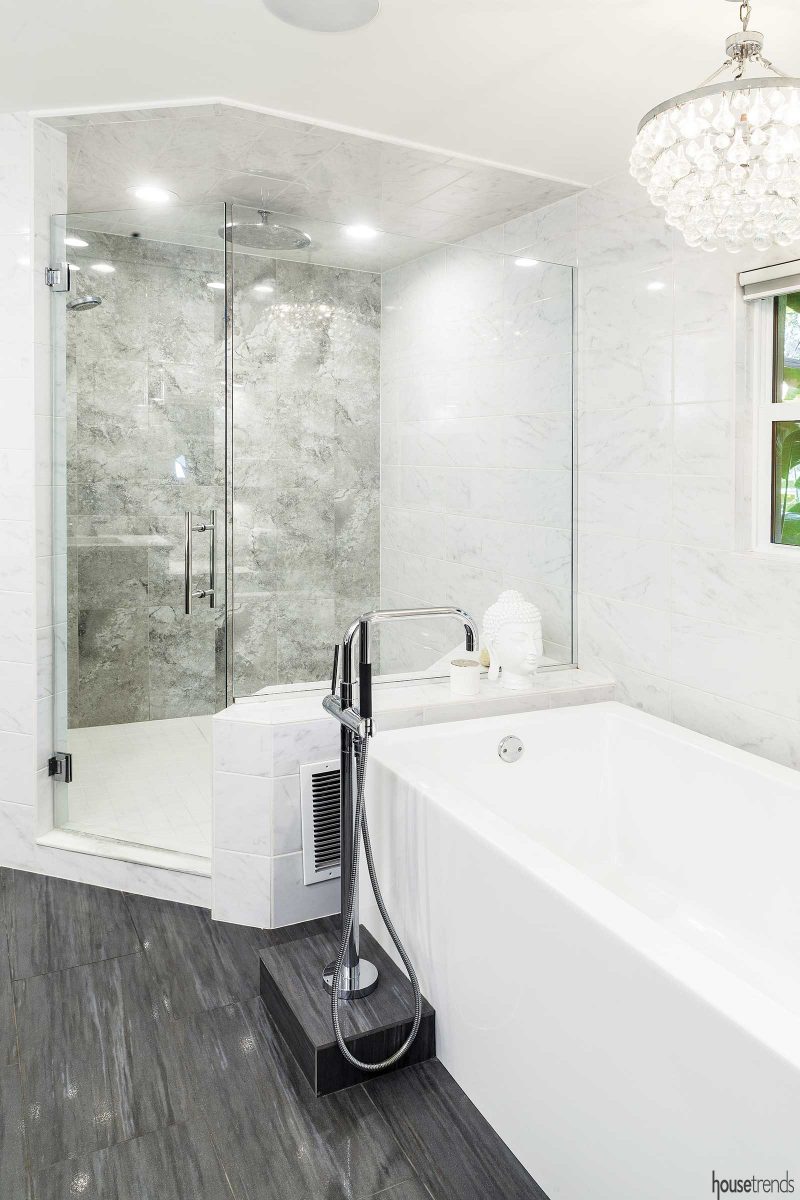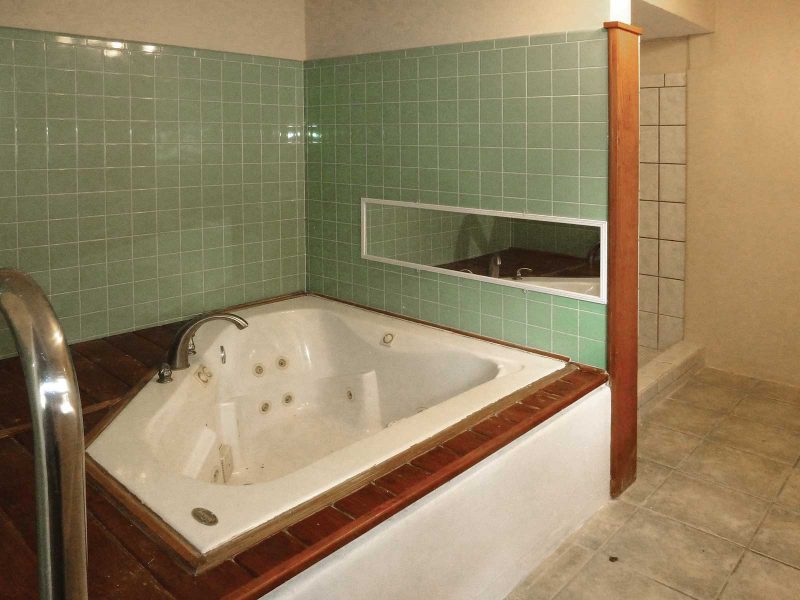 Inside the home, Todd enjoys whipping up meals on his Wolf induction cooktop. When he is in the outdoor kitchen, cooking on the 36-inch Twin Eagles grill or The Big Green Egg smoker, his guests can utilize the ample outside seating to watch him work his culinary magic.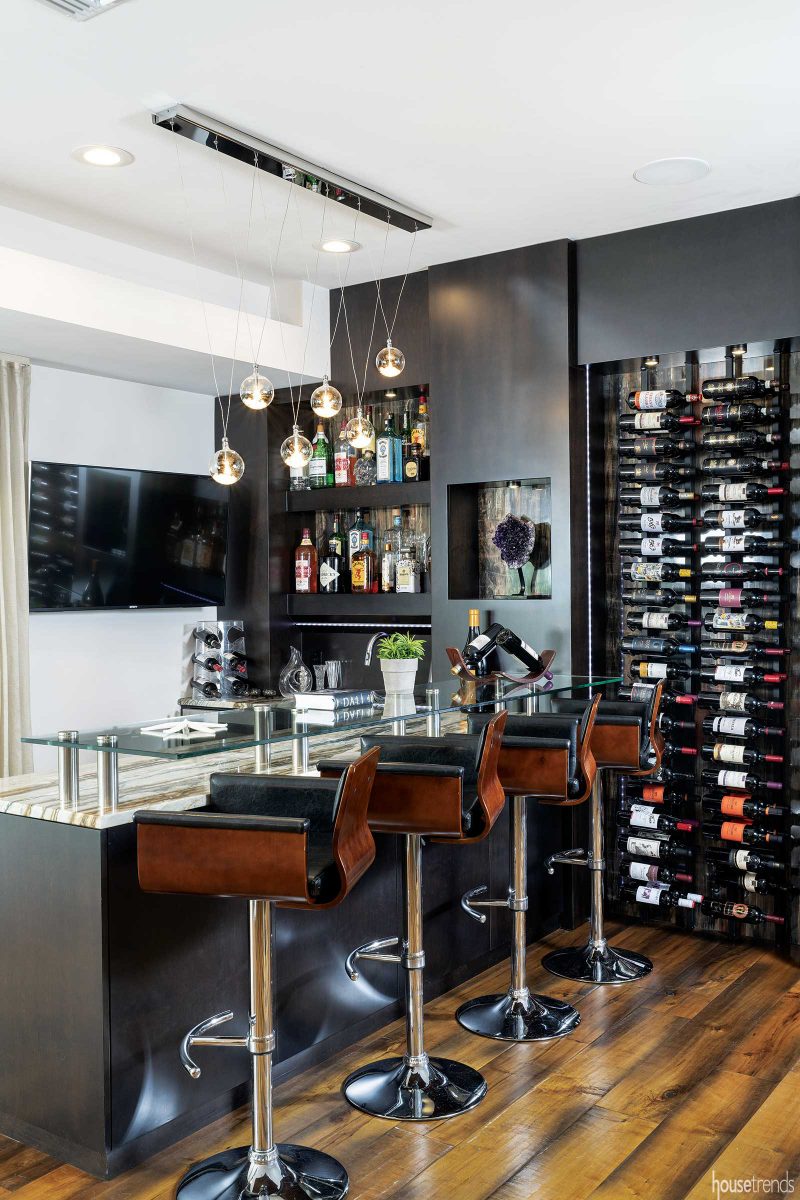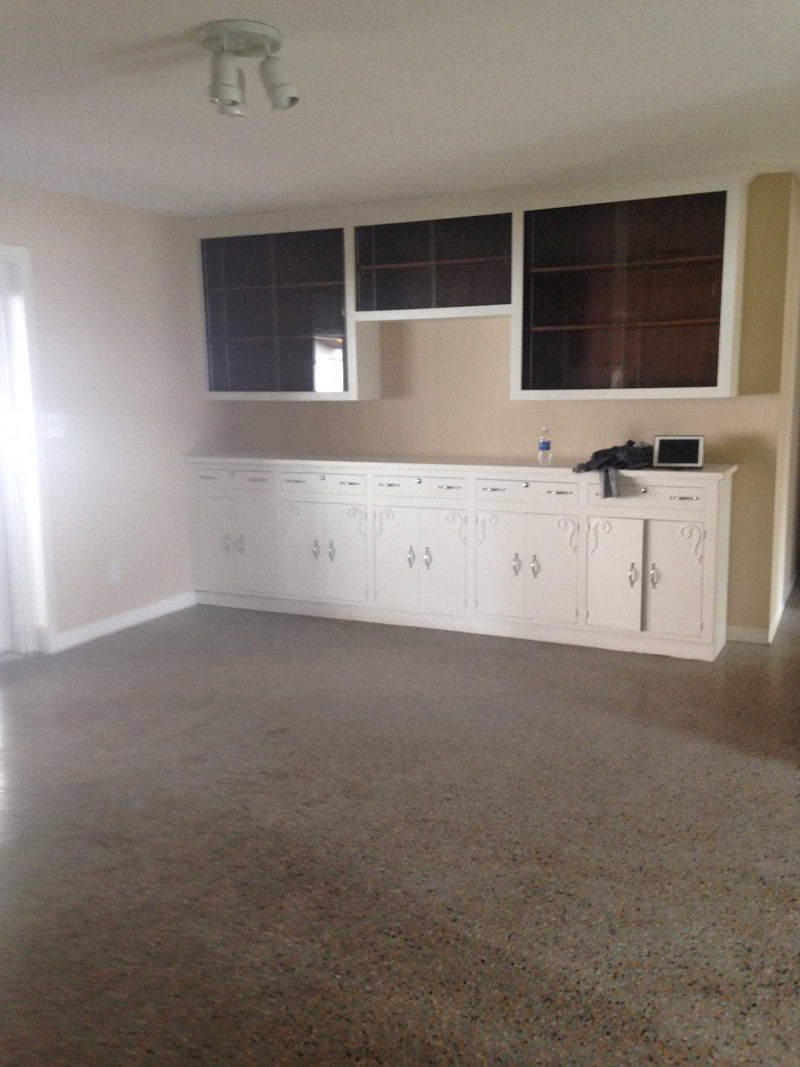 "Once you come into the house, you have long forgotten that you are on a busy street in the city," Julie says. "The back yard, which once was nothing but dirt and weeds, is now a staycation destination with privacy, a lush landscape, outdoor living and dining spaces, and an amazing Italian-inspired modern pool, hot tub and a waterfall."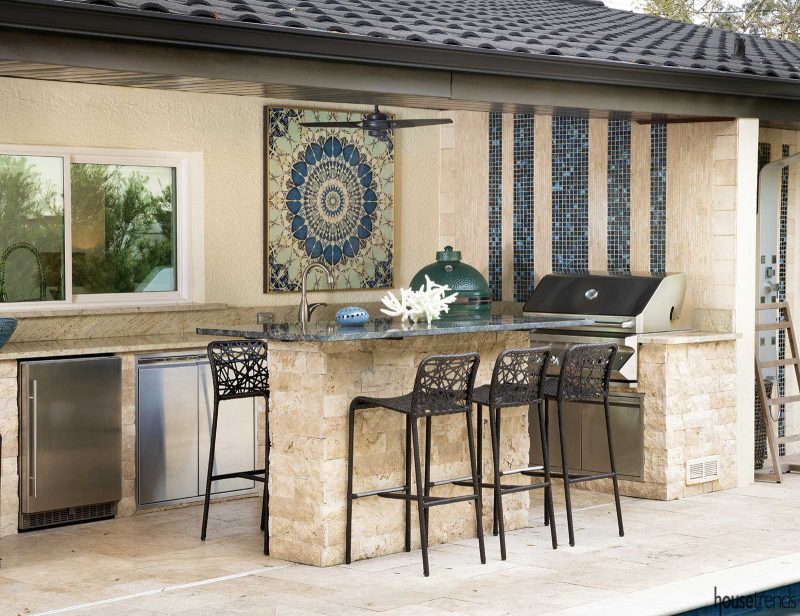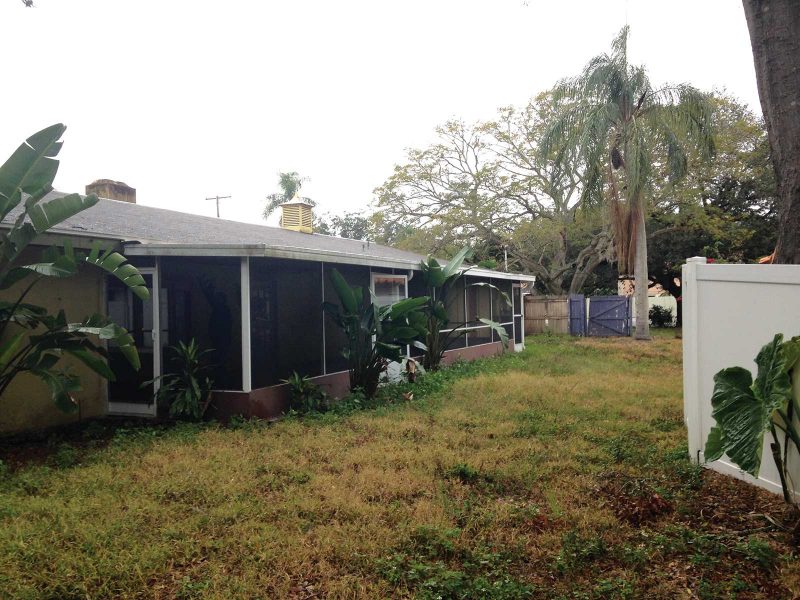 Making friends with the community
And the feedback from the community has been overwhelming, to say the least. "One of the most heart warming things about our remodel and pride in ownership is the response from the community—from locals, who were raised in south Tampa, stopping by to tell us stories about the home's history; to Westshore commuters honking, waving and yelling out the window that we've done a beautiful job; to neighbors thanking us for rescuing the home and improving the neighborhood," she says. "We are thankful to have created such a special place."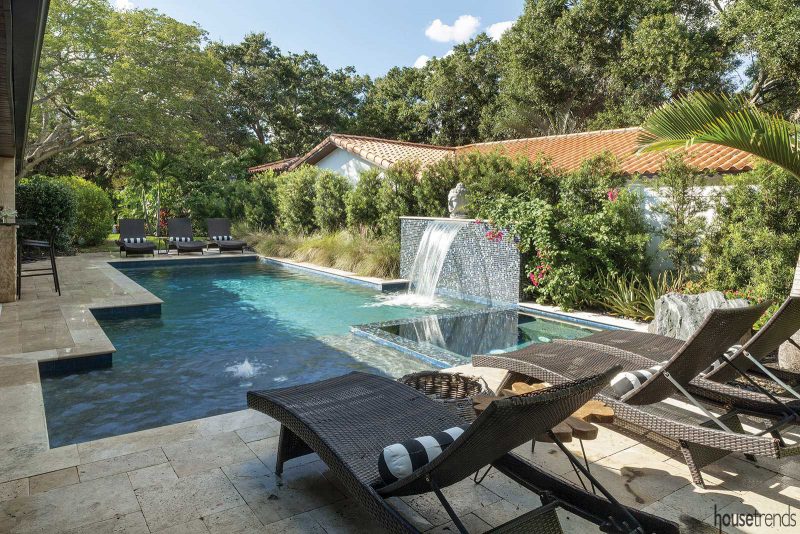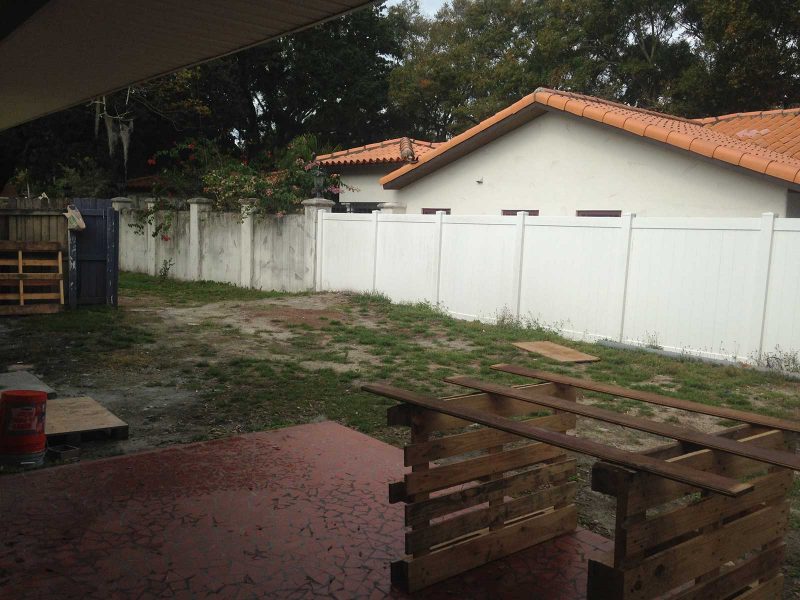 RESOURCES Interior design Julie and Todd Bodnar, HOMESWAGG, LLC; Landscape design Dan Lawhead, Keystone Landscapes; Furniture Doma Home Furnishings; Scan Design; Window treatments Lago Interiors & Design; Living and dining room lighting Lights & More; Windows PGT WinGuard Impact-Resistant vinyl windows; Entry door Borano; Fireplace and feature walls Corning Black Rundle stone; Sinks and faucets Kohler; Danze Parma; Appliances Asko dishwasher; Wolf induction cooktop, wall oven, hood, warming drawer and microwave; Sub-Zero refrigerator, supplied by Famous Tate; Pool Charles Dray, Landmark Pools; Air conditioning CJ's Heating & Air Conditioning, Inc.; Kitchen island countertop Imperial granite, SK Stone; Kitchen countertops Vanilla Ice Pompeii Quartz, United Materials, Inc. (UMI); Outdoor kitchen countertops Baracuda Blue and Kashmir Cream granite, Acme Stone; Bar countertop Verde Alligator granite, Stone Warehouse of Tampa
Article appeared in Housetrends Tampa Bay – March/April 2019
To see another home with midcentury roots check out The Wright style, the right home