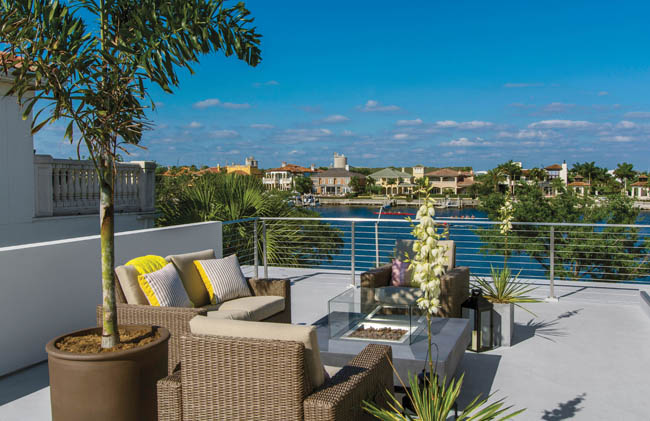 The crowning glory of this home is the two-level rooftop terrace with elevator access. Plumbed for water and gas it can be enhanced to include an outdoor kitchen or Jacuzzi tub. It is the perfect place for sunny retreats, playful parties or evening cocktails at sunset overlooking a spectacular view of downtown Tampa.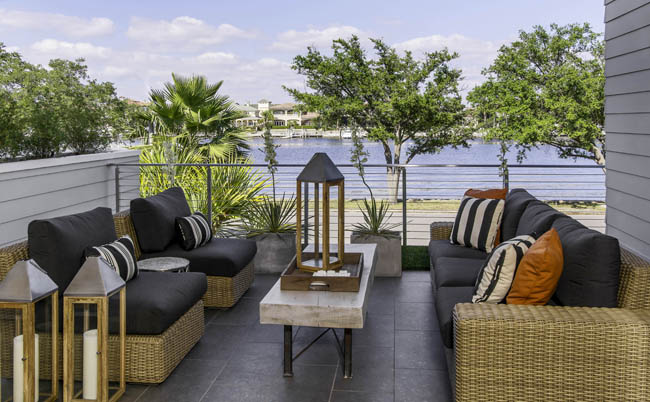 Chairs with plush cushions are scattered all around the terrace, offering a comfy place outside to curl up and read or to simply catch up with friends.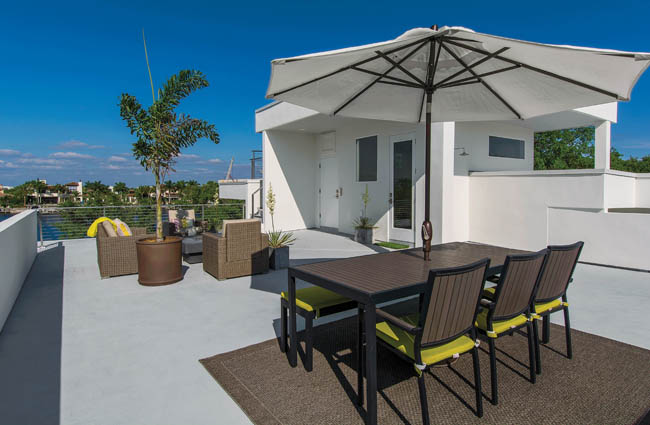 A patio table with accompanying umbrella offers a place to sit and catch some shade on a sunny day.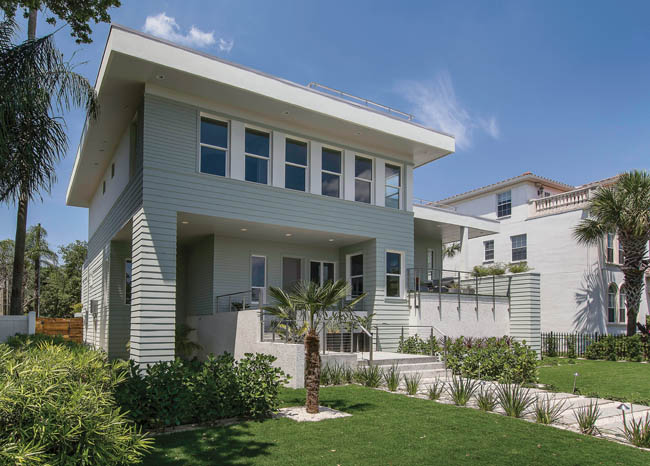 This home is peppered with windows to take advantage of the gorgeous Tampa sunshine.