Refrigerator revolution
Bosch has completely transformed its refrigeration portfolio with the launch of its freestanding French Door Bottom Mount refrigerator collection. The new freestanding refrigerator offers the look of a built-in unit thanks to the 24-inch deep counter depth design, while the length of the door extends fully to the ground, offering seamless integration into the kitchen. Stainless steel details, both inside and outside, paired up with a plethora of cutting edge technological advances to keep your food fresher for longer periods of time, make this a powerhouse appliance.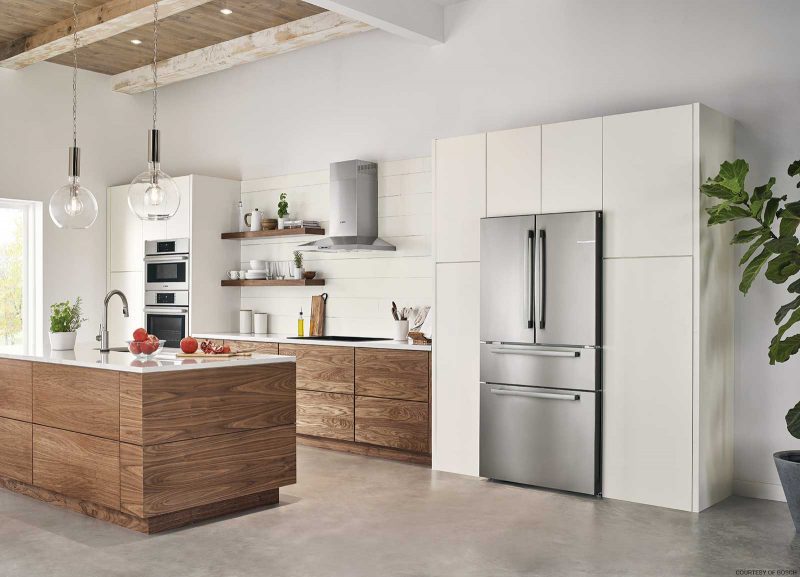 Barista at home
If Starbucks is your home away from home, then the Gaggenau 400 series fully automatic coffee machine should be at the top of your wish list. With the ability to brew everything from a simple cup of coffee to a custom espresso or cappuccino, this built-in machine is for the connoisseur in all of us. The machine can monitor coffee bean, water and milk levels and hold up to eight personalized drink configurations.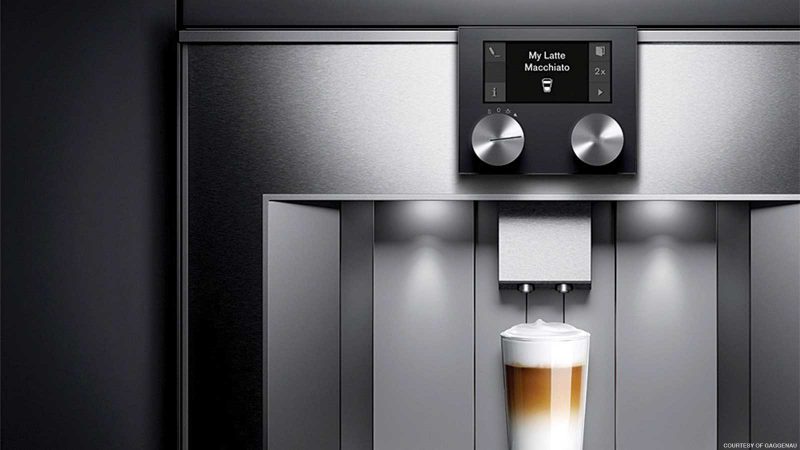 Next generation dishwashing
Next to folding laundry, washing dishes might be the most hated chore in the house. But thanks to the new Cove dishwasher, the newest brand from Sub-Zero and Wolf, washing dishes might not be the bane of your existence. The new dishwasher offers 43 jets, three spray arms and more than 200 cycle options that all work together in virtual silence. The sleek stainless look blends in perfectly with its surroundings, although you can also disguise it behind a cabinet panel for a seamless design.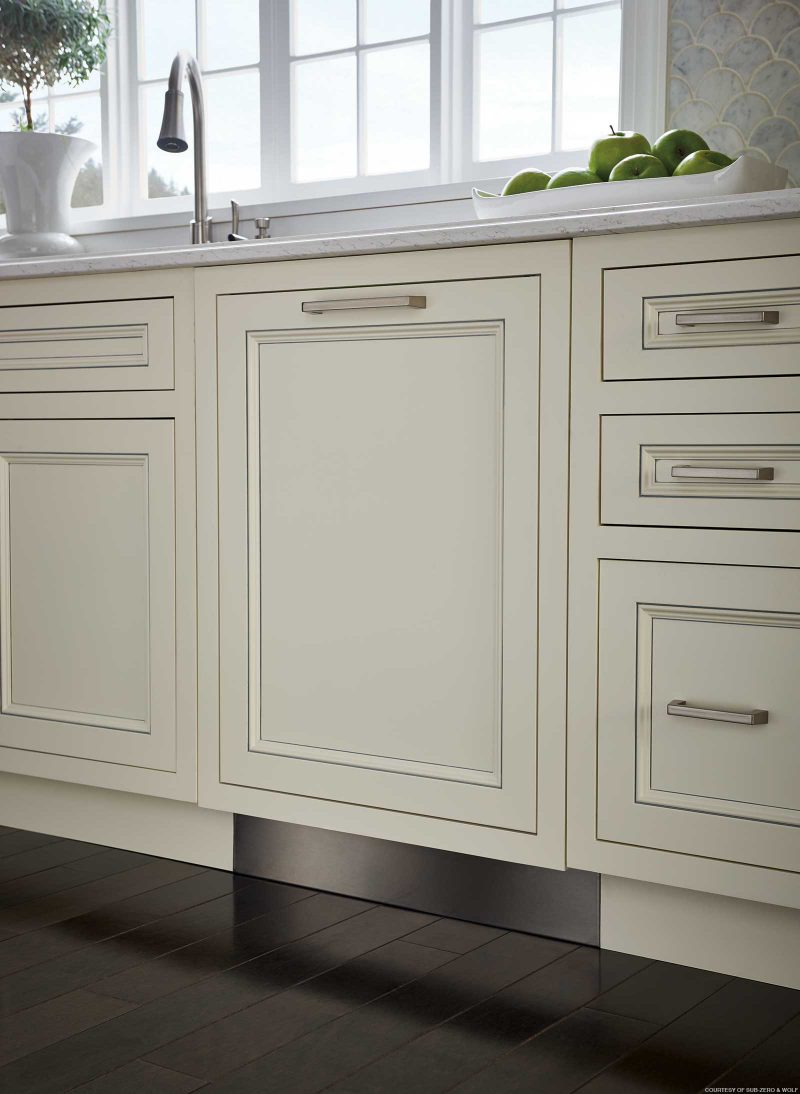 Thinking green
The Big Chill wants you to think beyond stainless steel and matte black. The appliance manufacturer's Retro collection comes in more than 200 custom colors, including this year's newest introduction—Moss Green. The nature-inspired hue is versatile enough to work in any kitchen design and is the perfect solution for those of you wanting to add a little personality to your space.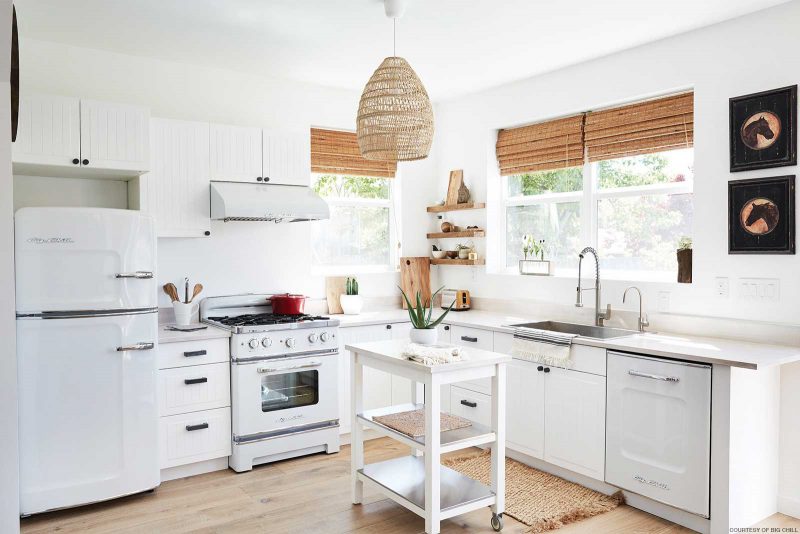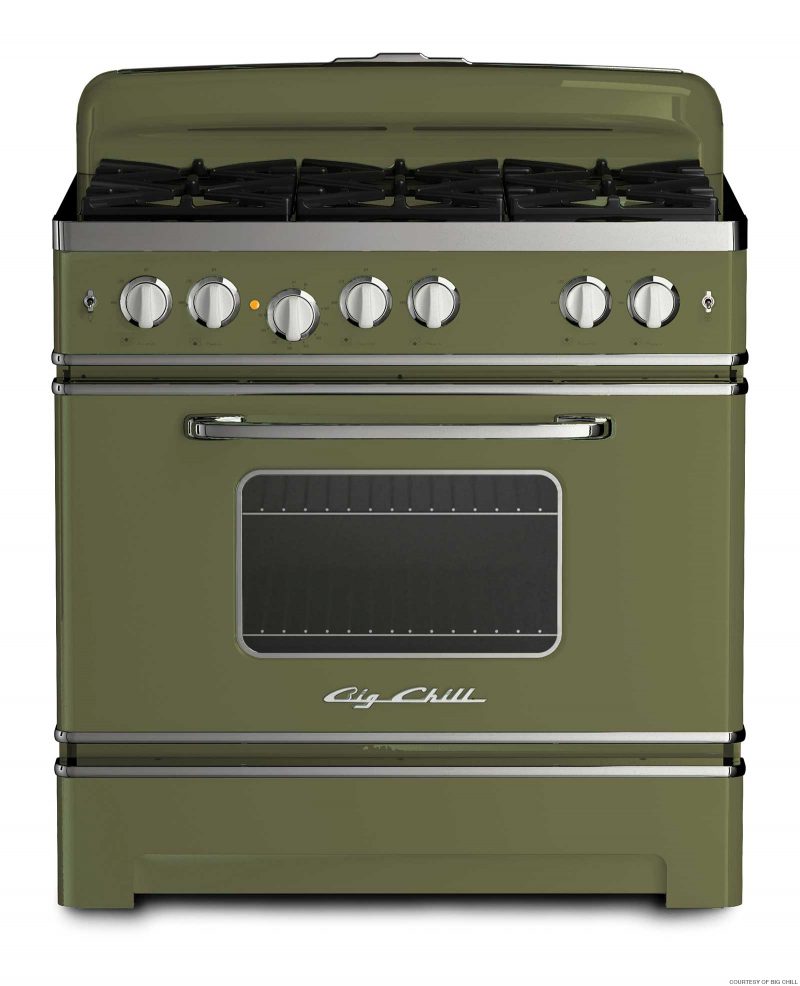 Fire up the grill
Kalamazoo has outdoor kitchens on the mind. Its new Arcadia Cabinetry Series is the perfect accompaniment for the ultimate grilling area. The new line features more options and colors in cabinet drawers, as well as 12-inch pullout racks to house grilling tools and 36-inch double door base cabinets for storing cookware and serving platters. The Arcadia line is also the perfect base for a Kalamazoo Gaucho Grill with a 30-inch spoked wheel for the ultimate in wood-fired grilling.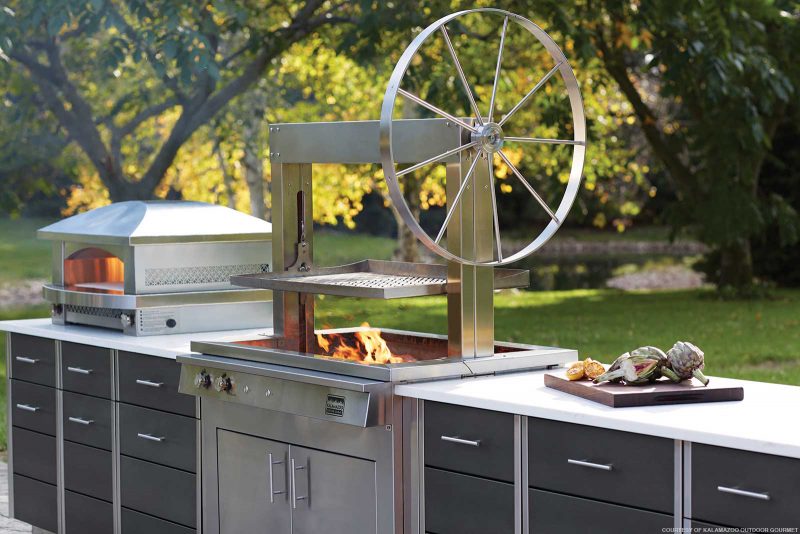 Don't forget your glasses
The perfect addition to a wet bar or game room, Thermador's Glass Care Center is a dishwasher designed specifically for glassware. The tine-less rubber racks allow for plenty of space for glassware of various shapes and sizes. With a load capacity of up to 26 large wine glasses, you no longer have to worry about having enough clean glassware for large parties.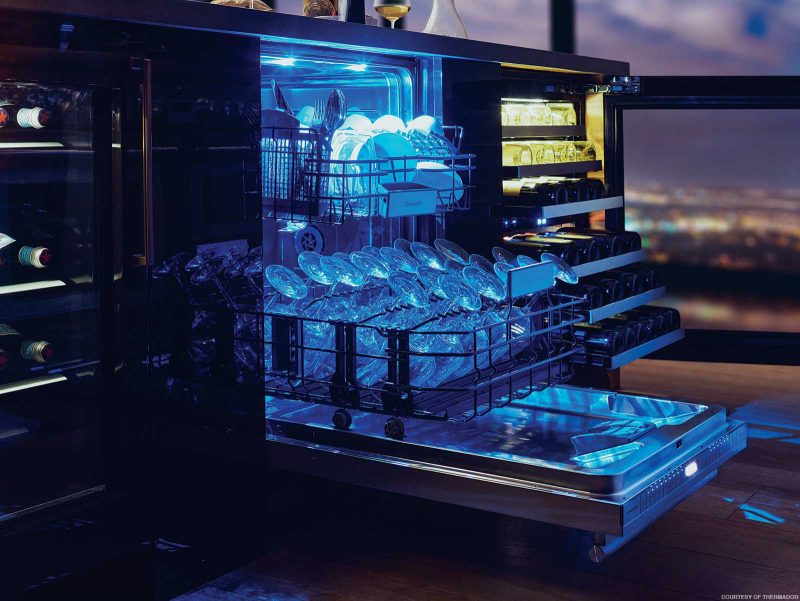 Preserving quality and taste
Miele wants to help you avoid food waste. The new Vacuum-Sealing Drawer is perfect for the busy cook who plans out family meals and is looking for ways to keep food fresh for longer periods of time. The sleek built-in drawer eliminates the need for a bulky countertop vacuum sealer and allows cooks to easily seal fresh food, portion out cooked meals for later consumption, and even seal marinades and liquids, like soup, with ease.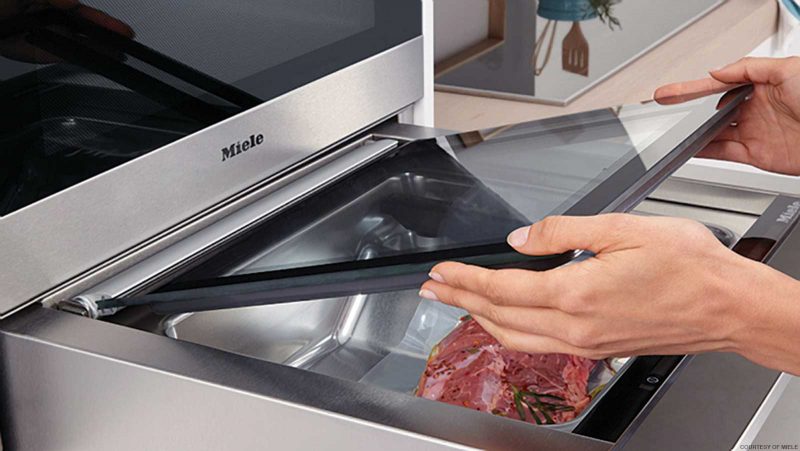 One stop shop
Sub-Zero is serious about keeping your favorite drinks fully stocked and fresh. Its new 30-inch integrated beverage center features a wine storage unit that preserves up to 86 bottles of wine in one convenient location. Down below, refrigerator and freezer drawers offer the perfect locations for cheeses or craft beers and an assortment of frozen desserts, snacks and ice.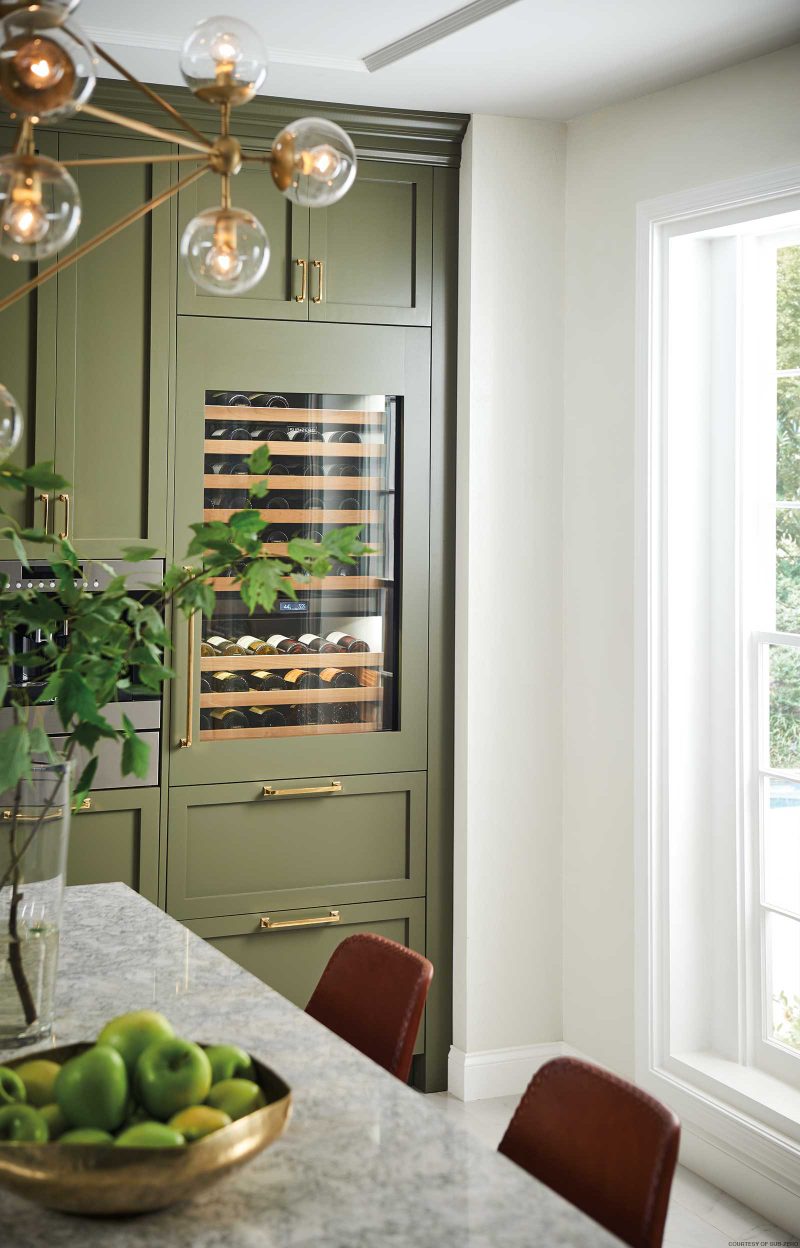 Cooking for a crowd
Thermador's new 48-inch gas Pro Grand range with griddle takes cooking for large crowds to a whole new level. Boasting six burners, plus a griddle, and both a large and smaller oven that do everything from convection baking to broiling, you can prepare an entire meal, from hors d'oeuvres to dessert, all at the same time. And for you tech-savvy cooks—you have the ability to operate this range via the Thermador Connected Experience by Home Connect. The app allows you to turn on the appliance, monitor cooking and even find digital recipes all from your smart phone or tablet.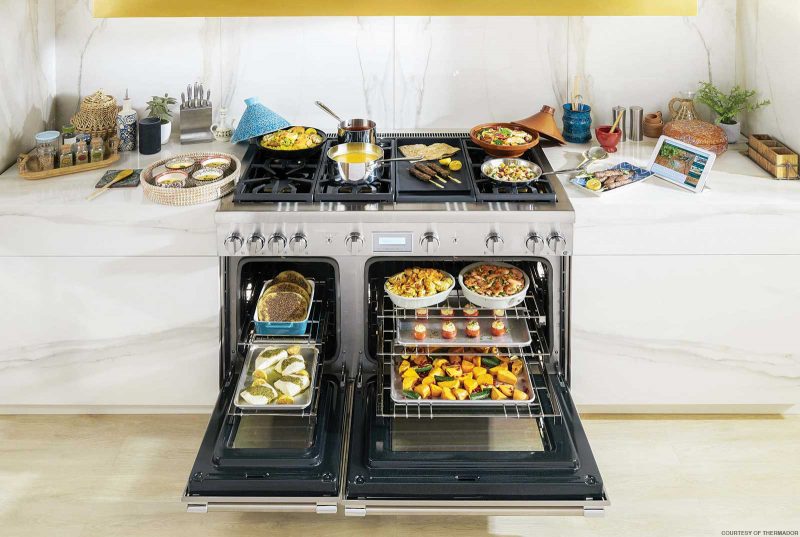 Article appeared in Housetrends Tampa Bay – May/June 2019