Fifteen acres of landscape and privacy is the backdrop for a house that's left no stone unturned. Laura and Tim, of Jefferson Hills, wanted a home that would pair with the rustic beauty around them. Laura, who has a passion for design and architecture, envisioned every detail from the stone exterior to her kitchen knobs.
The couple recruited John L. Rizzi, architect and President of Jonlor Developments Inc., a custom homebuilder, to masterfully build their house of grandeur.
Laura dislikes anything "shiny" and prefers a muted and worn-weathered look. She chose granite with a leather finish for her kitchen countertops because of their similar appearance to stone. This textured finish is applied to granite, resulting in a leather-like rough façade that is known for hiding smears and fingerprints.
The owners went with pendant lighting to fancy things up a bit, and a special area was designed for Laura's great-grandmother's 100-year-old teacup collection.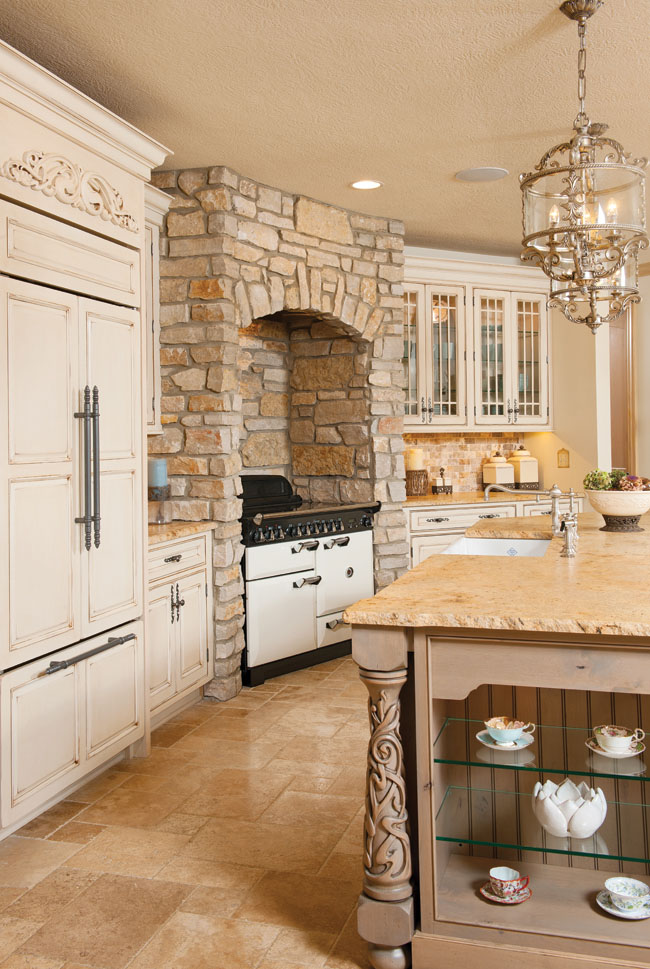 In keeping with attention to detail, Laura used chiseled rock heads around the islands, and matched the details on the support posts to those above her refrigerator. "It was always an idea to incorporate some of the natural exterior materials into the interior," points out the architect. "We thought the surround of the stove would be an ideal location for the use of the stone and that this area would become a focal point of the kitchen."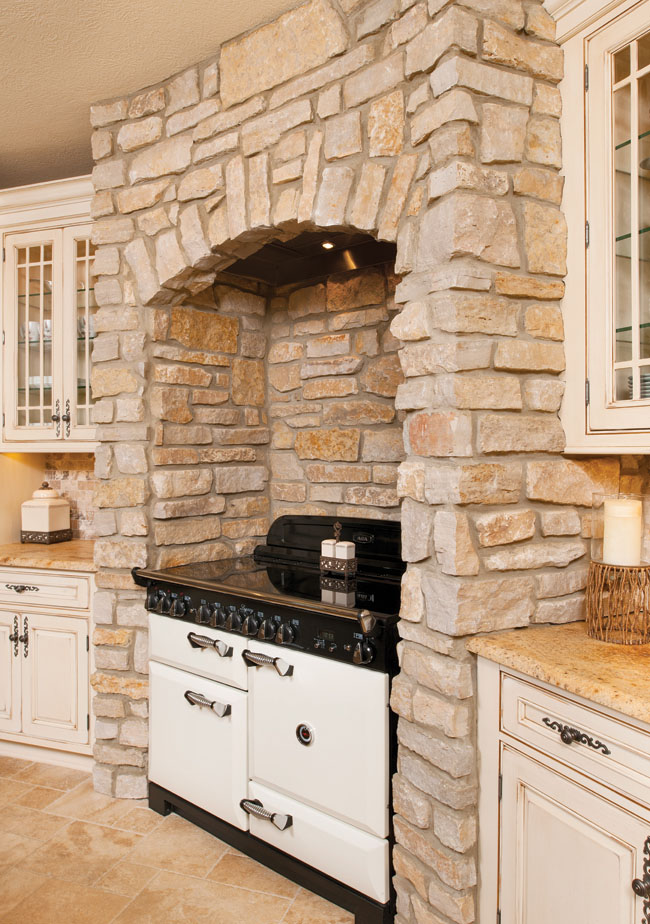 Adding old-world charm, Laura selected an AGA range in Ivory to complement the natural materials and colors in the kitchen. What she didn't bargain for was that none of her traditional sized baking pans would fit in the old-fashioned oven. "I had to go out and buy all new sizes," she laughs.
Usually seen in antiquated urban houses, the farmhouse sink has made a big comeback and helps to turn back time in this rustic kitchen.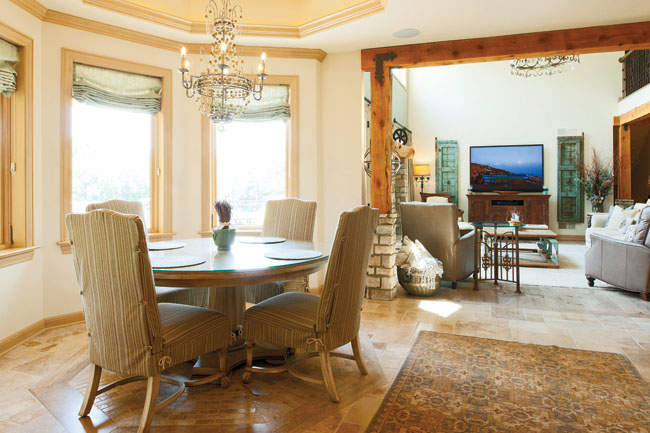 Flooring is a tumbled travertine stone with a Versailles pattern giving it an antique look.  "Even my tile man didn't know what a Versailles pattern was and I had to explain it to him," she says.  "I picked out all of the tiles myself because I knew what I wanted."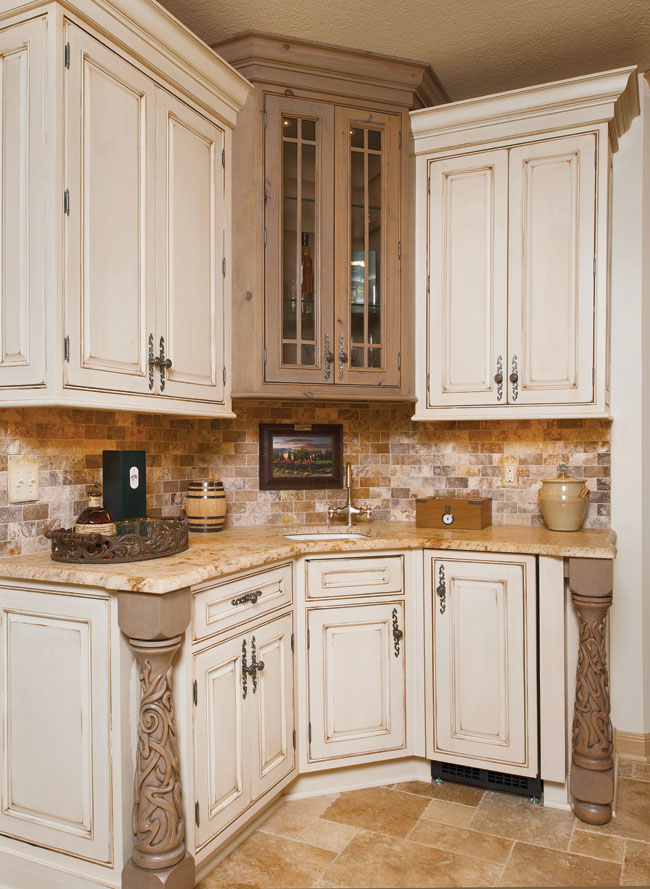 Laura and Tim also love to entertain, so they made sure to incorporate a bar into the kitchen design. Complete with its own icemaker and sink, the bar area is accessible to the kitchen and the couple's favorite space, the outside covered patio.