After completing a major renovation of the interior of his home, a Union, Kentucky homeowner was ready to create an outdoor space in a fashion that would be compatible with his indoor update.
His goal was to transform his fairly typical deck area into an entertaining oasis complete with an outdoor kitchen, a screened-in sitting area and a fireplace—or two.
As a frequent entertainer, who works in the food industry, he wanted to have enough room for larger gatherings, plus an easy-to-access prep space for feeding a crowd.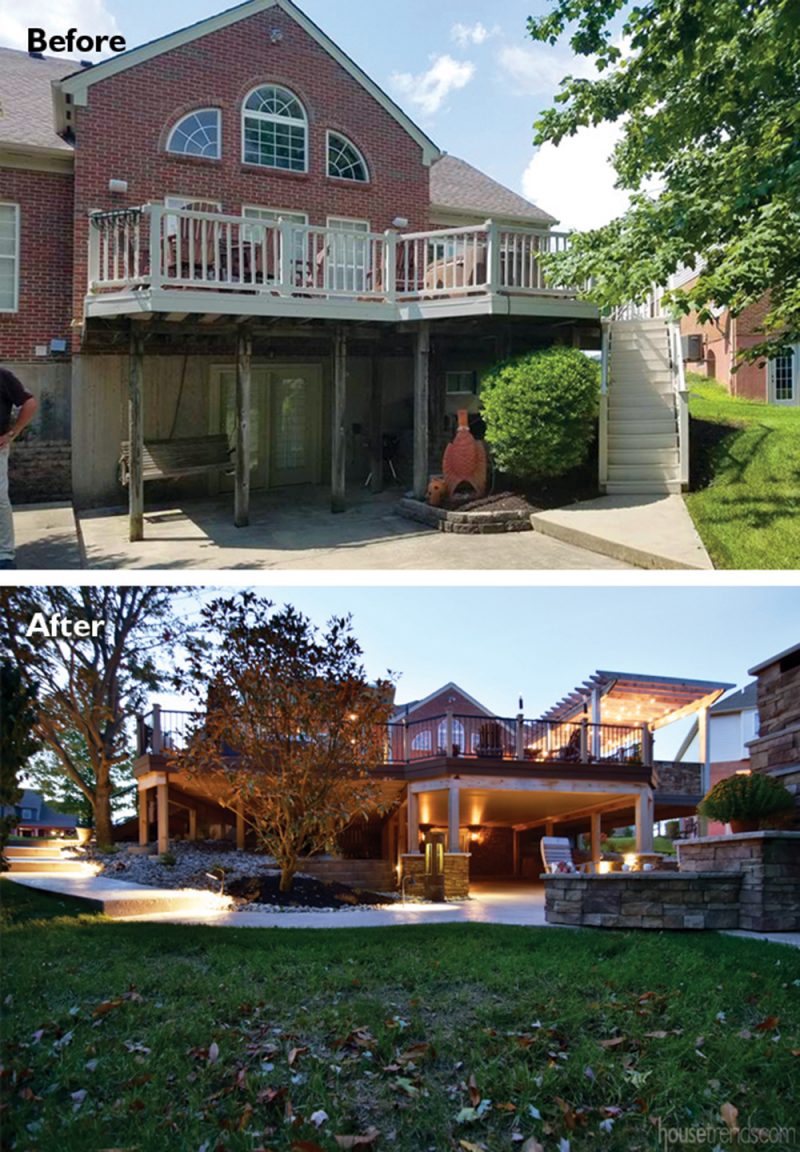 "Our client wanted to incorporate all these things without being over the top," says Ryan Biehl of Biehl Brothers Contracting, the firm that was chosen to bring to life the vision the owner had in mind.
"He didn't want it to just look like a deck tacked on to the back of the house," Ryan says. "He wanted something a bit unique. Something that would stand out."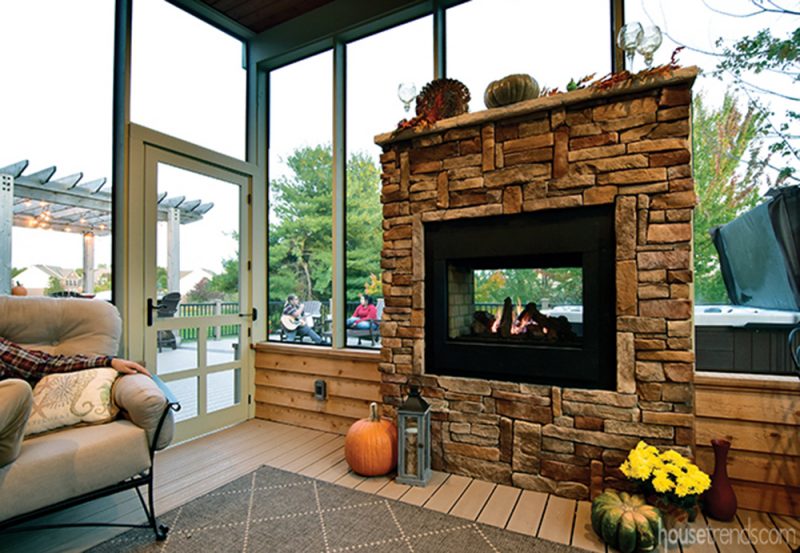 Working alongside his brother Chase, Ryan says at first the project started with a deck as the main emphasis but then began to grow.
"The owner had an outline of what he wanted, but as we worked together we all added some cool ideas," Ryan says. "It morphed into something a little bit bigger."
One tall order
Measuring a generous 1,650 square feet, the deck is definitely big in terms of length and width. But it's also built to a larger scale vertically.
"The homeowner is 6'8" tall," Ryan says. "I am 5'8". "We had to look at everything from his point of view. The height of the screen room, the height of the pergola, and the scale of the furniture–a lot of this is due to how tall he is."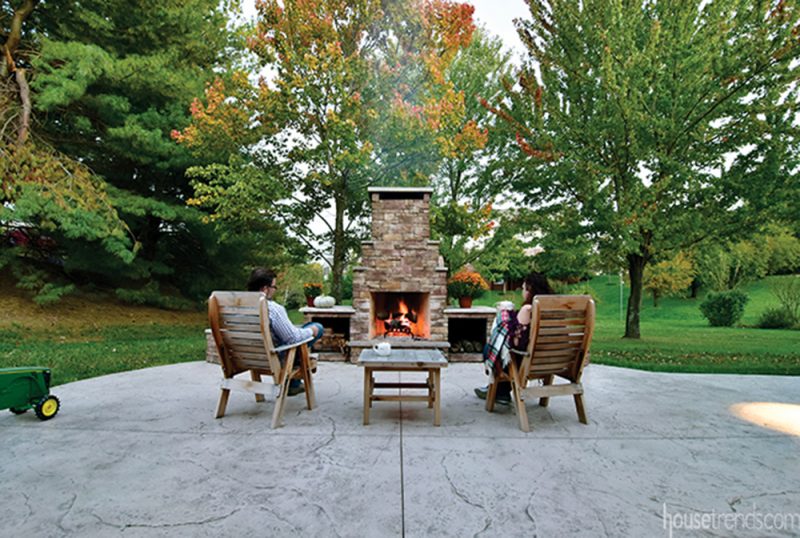 Countertops were placed six inches higher than what is typical. The two-sided fireplace was lifted up a bit higher. In fact, the Biehl team even excavated the clearance area under the deck to add more height and make that a usable space for the homeowner. The ceiling in that space—the underside of the deck—was waterproofed to keep guests dry on rainy days.
"In fact, making guests feel comfortable was one of the owner's biggest drivers," Ryan says. "This space is all about entertaining, and he is an incredible host."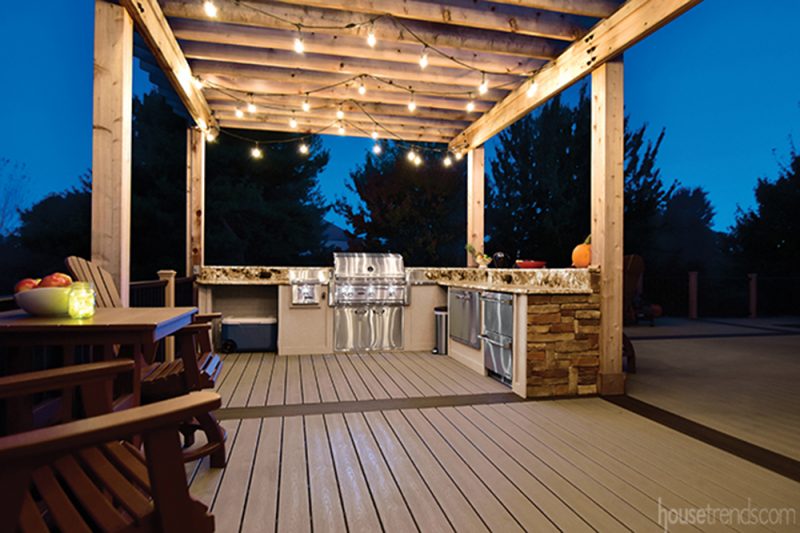 RESOURCES  Architect Wright Design; Contractor and hardscaping Biehl Brothers Contracting; Fireplace Reading Rock; Hot tub Watson's; Appliances Lynx Professional; Furniture Eastgate Pools and Spas; PatioLiving
Article appeared in Housetrends Cincinnati – November/December 2018